December 13th Birthdays
If you were born on December 13th, you share a celebrity birthday with these famous people: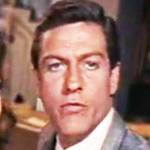 Dick Van Dyke is 96
Emmy Award-winning American comedic actor of TV (The Dick Van Dyke Show; Dr. Mark Sloan on Diagnosis Murder) and movies (Mary Poppins; Chitty Chitty Bang Bang; The Art of Love; Fitzwilly; Bye Bye Birdie; What a Way to Go!), born December 13, 1925. (Dick Van Dyke 1964 What a Way to Go Trailer)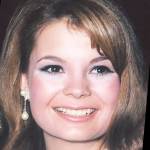 Kathy Garver is 76 (nee Kathleen Marie Garver)
American actress of TV (Cissy Davis on Family Affair; This is Alice; Dr. Kildare; The Patty Duke Show), movies (Monkey on My Back), and game show panelist (The Hollywood Squares) born December 13, 1945. (Kathy Garver Family Affair c. 1966-1970 Photo: Courtesy KathyGarver.Com)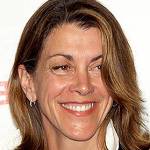 Wendie Malick is 71
American actress of TV (Nina on Just Shoot Me; Victoria on Hot in Cleveland; Dream On; Trauma Center; Jake in Progress; Rush Hour; Frasier; Baywatch; Search for Tomorrow; Another World; The Ranch), movies (Raising Genius), born December 13, 1950. (Wendie Malick 2009 Photo: David Shankbone)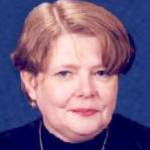 Tamora Pierce is 67
American youth fantasy fiction writer, author of the Tortal and Circle universe series (Alanna: The First Adventure; Wild Magic; First Test; Trickster's Choice; Terrier; Sandry's Book; Magic Steps; The Will of the Empress), born December 13, 1954. (Tamora Pierce 2004 Photo: Salina at German Wikipedia)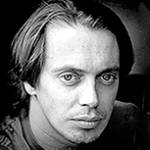 Steve Buscemi is 64 (nee Steven Vincent Buscemi)
American director & actor of TV (Nucky Thompson on Boardwalk Empire; The Sopranos; 30 Rock) and movies (Fargo; The Big Lebowski; Reservoir Dogs; Armageddon; Big Fish; Ghost World; 28 Days; Con Air; Billy Bathgate), born December 13, 1957. (Steve Buscemi 1996 Photo: Beth Herzhaft / Herzco)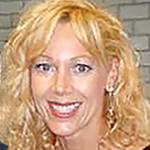 Lynn-Holly Johnson is 63
American former figure skater, actress of TV & movies (Ice Castles; For Your Eyes Only; Where the Boys Are; The Watcher in the Woods; Diggin' Up Business; Out of Sight, Out of Mind; Alien Predator; Hyper Space), born December 13, 1958. (Lynn-Holly Johnson 2005 Photo: Moviefan at Dutch Wikipedia)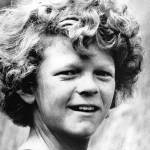 Johnny Whitaker is 62 (nee John Orson Whitaker Jr.)
American child actor of TV (Jody Davis on Family Affair; Scotty Baldwin on General Hospital; The Mystery in Dracula's Castle; Green Acres; Gunsmoke), and movies (Napoleon and Samantha; Tom Sawyer; Snowball Express), born December 13, 1959. (Johnny Whitaker 1973 Photo: CBS TV Network)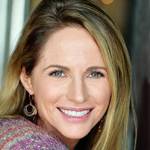 Karen Lorre is 59 (nee Karen Rachel Witter)
American model & actress of TV (Tina Lord on One Life to Live; The New Mike Hammer; Bedtime; I Married a Centerfold) and movies (Buried Alive; Midnight; Out of the Dark; Dangerously Close; The Vineyard; The Perfect Match; Another Chance), born December 13, 1962. (Karen Lorre Photo: © Karen Lorre)
Jamie Foxx is 54 (nee Eric Marlon Bishop)
Grammy & Academy Award-winning American comedian, singer, & actor of TV (The Jamie Foxx Show; In Living Color), movies (Ray; Collateral; Django Unchained; The Amazing Spider-Man 2; Dreamgirls; Horrible Bosses), born December 13, 1967. (Jamie Foxx 2005 Photo: Ed Edahl / FEMA)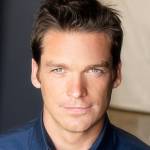 Bart Johnson is 51 (nee Barton Robert Johnson)
American actor of TV (Hyperion Bay; The Client List; JAG) and films (Coach Bolton in High School Musical films; A Deadly Obsession; A Date to Die For; Little Women; Initiation; The Yankles; Desertion; Evil Angel; Murder.com; Simon Says), born December 13, 1970. (Bart Johnson 2009 Photo: Thekingdude007)
(Cat With Red Bow Photo: Avel Chuklanov via Unsplash)
Happy Birthday to everyone celebrating their birthday on December 13th!
Remember These December 13th Famous Birthdays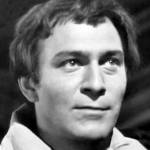 Christopher Plummer (nee Arthur Christopher Orme Plummer)

Emmy, Tony, & Academy Award-winning Canadian actor of stage, TV & movies (Beginners; The Sound of Music; Remember; Inside Daisy Clover; Triple Cross; National Treasure; Battle of Britain; Eyewitness; Stage Struck; The Insider; Knives Out) (born Dec. 13, 1929 – died Feb. 5, 2021; age 91). Christopher Plummer died after a fall. (Christopher Plummer 1964 Hamlet at Elsinore)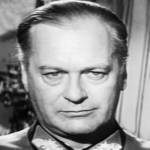 Curt Jurgens (nee Curd Gustav Andreas Gottlieb Franz Jürgens)
German-Austrian film actor (The Inn of the Sixth Happiness; Lord Jim; …And God Created Woman; This Happy Feeling; I Aim at the Stars; Miracle of the White Stallions; The Longest Day; Battle of Britain; The Spy Who Loved Me; Michael Strogoff; Bitter Victory; The Enemy Below; The Spies) (born Dec. 13, 1915 – died June 18, 1982; age 66). (Curd Jürgens 1962 The Longest Day Trailer)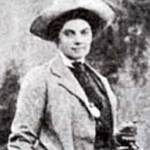 Emily Carr
Canadian writer (Klee Wyck), artist and modernist and post-impressionist Group of Seven painter (The Crazy Stair / The Crooked Staircase; The Big Raven; Blunden Harbour; Totem Walk at Sitka; The Indian Church) (born Dec. 13, 1871 – died Mar. 2, 1945; age 73). Cause of death for Emily Carr was a heart attack. (Emily Carr Photo: Library and Archives Canada)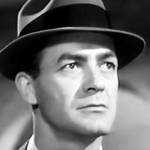 Mark Stevens (nee Richard William Stevens)

American director, actor of TV (Big Town; Martin Kane; Wagon Train) & films (The Street With No Name; The Snake Pit; Torpedo Alley; Jack Slade; Cry Vengeance; I Wonder Who's Kissing Her Now; From This Day Forward; Dancing in the Dark; Please Believe Me; Fate is the Hunter; Objective, Burma!) (born Dec. 13, 1916 – died Sept. 15, 1994; age 77). (Mark Stevens 1956 Time Table)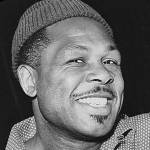 Archie Moore (nee Archibald Lee Wright, "The Mongoose")
American World Light Heavyweight Boxing Champion from 1952-1962, actor of TV (Search for Tomorrow) and movies (The Adventures of Huckleberry Finn; The Carpetbaggers; The Fortune Cookie; Breakheart Pass; The Outfit) (born Dec. 13, 1916 – died Dec. 9, 1998; age 81). Archie Moore died of heart failure. (Archie Moore 1956 Photo: United Press)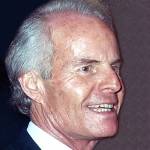 Richard D. Zanuck (nee Richard Darryl Zanuck)
Academy Award-winning American film producer (Driving Miss Daisy; The Verdict; Jaws; The Sting; Road to Perdition; Big Fish; MacArthur; Neighbors; True Crime; Cocoon; Deep Impact; Compulsion; The Chapman Report; The Eiger Sanction; Dark Shadows; Clash of the Titans; The Sugarland Express) (born Dec. 13, 1934 – died July 13, 2012; age 77). (Richard D. Zanuck 1990: Alan Light)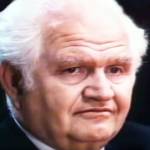 Robert Prosky (nee Robert Joseph Porzuczek)
Polish-American actor of TV (Sgt. Stan Jablonski on Hill Street Blues; Veronica's Closet; The Practice) & movies (Far and Away; Hanky Panky; Miracle on 34th Street; Rudy; Hoffa; Mrs. Doubtfire; The Natural; Dead Man Walking; Broadcast News; The Great Outdoors; Green Card; The Chamber) (born Dec. 13, 1930 – died Dec. 8, 2008; age 77). (Robert Prosky 1982 World War III Promo)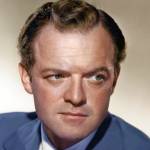 Van Heflin (nee Emmett Evan Heflin Jr.)
Academy Award-winning American actor of stage, radio, and movies (Johnny Eager; Green Dolphin Street; 3:10 to Yuma; Shane; Tennessee Johnson; The Strange Love of Martha Ivers; Gunman's Walk; Madame Bovary; Once a Thief; Black Widow; Kid Glove Killer; Stagecoach; The Three Musketeers) (born Dec. 13, 1908 – died July 23, 1971; age 62). (Van Heflin 1940s Photo: jecinci)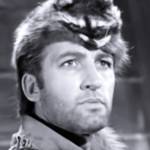 John Hart (aka John Hilton)
American actor of TV (The Lone Ranger; Hawkeye and the Last of the Mohicans; Rawhide; Dallas; Leave it to Beaver; National Velvet; I Love Lucy; Perry Mason; The Adventures of Rin Tin Tin) and movies (Day of the Nightmare) (born Dec. 13, 1917 – died Sept. 20, 2009; age 91). John Hart died of dementia complications. (John Hart 1957 Hawkeye and the Last of the Mohicans)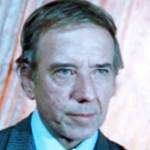 Albert Paulsen (nee Albert Paulson)
Emmy Award-winning Ecuadorian-American character actor of TV (Doctor's Hospital; Combat!; General Hospital; Mission: Impossible; Hawaii Five-O) and movies (Gunn; The Next Man; The Laughing Policeman; Mrs. Pollifax-Spy; All Fall Down; Eyewitness; The Manchurian Candidate; How to Steal the World) (born Dec. 13, 1925 – died Apr. 25, 2004; age 78). (Albert Paulsen 1975 Movin' On)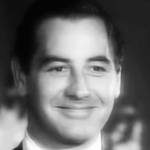 Don Taylor (nee Donald Ritchie Taylor)
American writer, director, & actor of TV (My Wicked, Wicked Ways: The Legend of Errol Flynn; Burke's Law; The Farmer's Daughter; Zane Grey Theater; Bachelor Father; Checkmate; M Squad; Steve Canyon) & films (Escape from the Planet of the Apes; Damien: Omen II; The Naked City; I'll Cry Tomorrow) (born Dec. 13, 1920 – died Dec. 29, 1998; age 78). (Don Taylor 1951 Father of the Bride)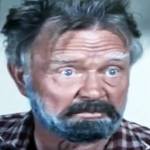 Harry Strang
American character actor of TV (The Adventures of Rin Tin Tin; Death Valley Days; Cheyenne; Perry Mason; Tales of Wells Fargo; Highway Patrol; Lawman; Laramie; The Roy Rogers Show) and movies (Buck Privates; Kit Carson; The Fatal Hour; The Lone Star Trail; Manhunt of Mystery Island) (born Dec. 13, 1892 – died Apr. 10, 1972; age 79). (Harry Strang 1957 The Lone Ranger)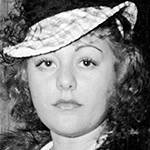 Lillian Roth (nee Lillian Rutstein)
American singer & actress of stage, TV, and movies (The Love Parade; The Vagabond King; Honey; Paramount on Parade; Animal Crackers; Madam Satan; Sea Legs; Ladies They Talk About; Take a Chance; Boardwalk), and author (I'll Cry Tomorrow; Beyond My Worth) (born Dec. 13, 1910 – died May 12, 1980; age 69). Lillian Roth died of a stroke. (Lillian Roth 1940 Photo: Acme Photo)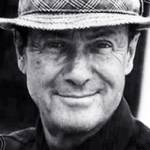 Ross Macdonald (nee Kenneth Millar)

Canadian-American author (Lew Archer mysteries – The Moving Target; The Drowning Pool; The Way Some People Die; The Doomsters; The Galton Case; Black Money; Sleeping Beauty; The Blue Hammer; The Zebra-Striped Hearse; The Underground Man; Blue city) (born Dec. 13, 1915 – died July 11, 1983; age 67). Ross Macdonald died of Alzheimer's Disease. (Ross MacDonald 1978: PBS)
*Images are public domain or Creative Commons licensed & sourced via Wikimedia Commons or Flickr, unless otherwise noted*