February 11th Birthdays
If you were born on February 11th you share a celebrity birthday with these famous people: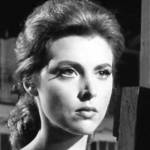 Tina Louise is 88 (nee Tatiana Josivovna Chernova Blacker)
American actress of stage (L'il Abner), TV (Ginger on Gilligan's Island; Rituals; Dallas) and movies (For Those Who Think Young; The Wrecking Crew; Armored Command; The Stepford Wives; God's Little Acre; The Trap; The Hangman; Dog Day), born February 11, 1934. (Tina Louise 1958 God's Little Acre)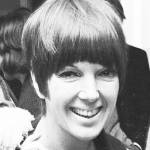 Mary Quant is 88 (aka Barbara Mary Plunket Greene)
Welsh 1960s Mod-era fashion designer of "Swinging London" (miniskirts; hotpants; white plastic collars; lounging pyjamas; bright knit stockings), movie costume designer (Two for the Road; Georgy Girl), born February 11, 1934. (Mary Quant 1966 Photo: Jac. de Nijs / Dutch National Archives)
Catherine Hickland is 66
American actress of TV (Lindsay Rappaport on One Life to Live; Julie Clegg McCandless on Capitol; Dr. Courtney Marshall on Texas; Body Language; The City), movies (Witchery; Millions), and founder of CAT Cosmetics, born February 11, 1956. (Catherine Hickland 1979 Eight is Enough Photo)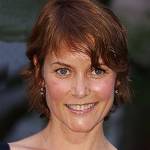 Carey Lowell is 61
American model (Calvin Klein; Ralph Lauren) and actress of movies (Licence to Kill; Sleepless in Seattle; The Guardian; Dangerously Close; Love Affair) & TV (Jamie Ross on Law & Order; A League of Their Own; Down Twisted; Six Degrees), born February 11, 1961. (Carey Lowell 2011: David Shankbone)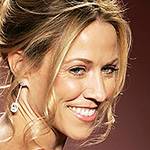 Sheryl Crow is 60
Grammy Award-winning American rock singer-songwriter (All I Wanna Do; Strong Enough; If It Makes You Happy; Everyday is a Winding Road; Soak Up the Sun; My Favorite Mistake; Always on Your Side; Lean on Me; Picture; Real Gone) born February 11, 1962. (Sheryl Crow 2008 Photo: The Heart Truth)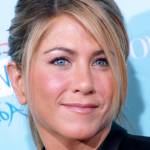 Jennifer Aniston is 53
Emmy Award-winning American actress of TV (Rachel Green on Friends; Ferris Bueller) and movies (Marley and Me; The Bounty Hunter; Horrible Bosses; The Object of My Affection; Rock Star; She's the One; Office Space; Along Came Polly), born February 11, 1969. (Jennifer Aniston 2009 Photo: Angela George)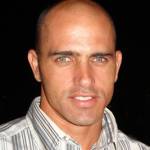 Kelly Slater is 50 (nee Robert Kelly Slater)
American professional surfer, youngest surfing World Champion, 11-time World Surfing Champion, reality star, actor & stuntman of TV (Jimmy Slade on Baywatch; No Contest) and films (One Night at McCool's; The Big Bounce), and musician, born February 11, 1972. (Kelly Slater 2006 Photo: Hyun Lee)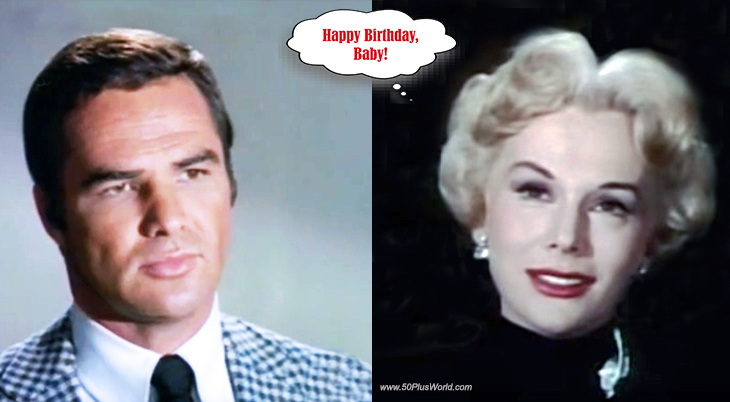 (Burt Reynolds 1970 Dan August | Eva Gabor 1954 The Last Time I Saw Paris)
Happy Birthday to everyone celebrating their birthday on February 11th!
Remember These February 11th Famous Birthdays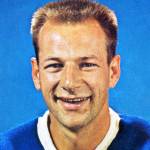 Eddie Shack (nee Edward Steven Phillip Shack; "The Entertainer"; "The Nose")
Canadian pro hockey player (Toronto Maple Leafs – 1962, 1963, 1964 & 1967 Stanley Cup Champs; Boston Bruins; LA Kings; Buffalo Sabres; New York Rangers) inspiration for Canadian novelty song Clear the Track, Here Comes Shack (1966) (born Feb. 11, 1937 – died July 25, 2020; age 83). Eddie Shack died of throat cancer. (Eddie Shack 1963-1965 Photo: Maple Leafs / Chex)
Burt Reynolds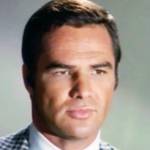 (nee Burton Leon Reynolds Jr.)
American producer, director, & actor of TV (Wood Newton on Evening Shade; Quint on Gunsmoke; Dan August; Riverboat; Hawk; B. L. Stryker; Hitting the Breaks) and movies (Smokey and the Bandit films; Deliverance; The Longest Yard; Boogie Nights; Semi-Tough) (born Feb. 11, 1936 – died Sept. 6, 2018; age 82). Burt Reynolds died of a heart attack. (Burt Reynolds 1972 Photo: ABC TV) 
Thomas Edison ("The Wizard of Menlo Park")
American founder of G.E. & hearing-impaired inventor (light bulb; electric power generation & distribution system; phonograph; motion picture camera; sound recording; electric car battery; microphone for telephones) (born Feb. 11, 1847 – died Oct. 18, 1931; age 84). Thomas Edison died of diabetes complications. (Thomas Edison 1878 Photo: Levin C. Handy)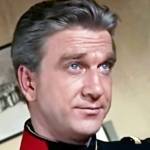 Leslie Nielsen

Legally deaf Canadian actor of movies (Spy Hard; Forbidden Planet; Tammy and the Bachelor; Airplane!; The Naked Gun films; The Poseidon Adventure; Mr. Magoo) & TV (Bracken's World; Police Squad!; The New Breed; Peyton Place; Dr. Kildare; The Swamp Fox) (born Feb. 11, 1926 – died Nov. 28, 2010; age 84). Leslie Nielsen died of pneumonia. (Leslie Nielsen 1966 Beau Geste)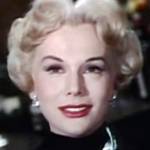 Eva Gabor (nee Éva Gábor)

Hungarian actress of movies (Gigi; It Started With a Kiss; A New Kind of Love; My Man Godfrey), TV (Lisa Douglas on Green Acres & Petticoat Junction; Bridges to Cross) & voice over actress (The Rescuers Down Under; The Aristocats) (born Feb. 11, 1919 – died July 4, 1995; age 76). Eva Gábor died of respiratory failure and pneumonia. (Eva Gábor 1954 The Last Time I Saw Paris: MGM)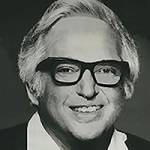 Sidney Sheldon (nee Sidney Schechtel)

Tony & Academy Award-winning screenwriter (The Bachelor and the Bobby Soxer), TV show creator (I Dream of Jeannie; The Patty Duke Show; Hart to Hart) and best-selling romantic suspense novelist (The Other Side of Midnight, Rage of Angels; Bloodline) (born Feb. 11, 1917 – died Jan. 30, 2007; age 89). Sidney Sheldon died of pneumonia. (Sidney Sheldon 1983 Rage of Angels Photo: NBC)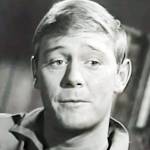 Bobby Pickett (nee Robert George Pickett; "Boris")
American playwright, novelty song composer and pop singer (Monster Mash; Monster's Holiday; Graduation Day), screenwriter, actor and performer of stage, TV, & movies (Monster Mash: The Movie; Lobster Man From Mars), and radio DJ (born Feb. 11, 1938 – died Apr. 25, 2007; age 69). Cause of death for Bobby Pickett was leukemia. (Bobby Pickett 1966 The Long Hot Summer)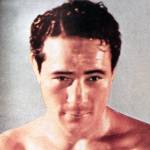 Max Baer (nee Maximilian Adelbert Baer; aka Max Baer Sr.)
Boxing Hall of Fame American boxer, 1934-1935 Heavyweight Champion of the World, boxing referee, and movie actor (The Prizefighter and the Lady; Two Mugs fom Brooklyn; Ladies' Day; Buckskin Frontier; Africa Screams, Utah Blaine; The Harder They Fall) (born Feb. 11, 1909 – died Nov. 21, 1959; age 50). Max Baer died of a heart attack. (Max Baer Sr. 1934 Photo: El Gráfico)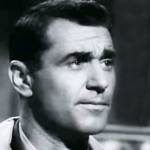 Paul Comi
American actor of movies (Cape Fear) & TV (General Hospital; The Twilight Zone; The Virginian; The F.B.I.; Ripcord; L. A. Law; Highway to Heaven; Knots Landing; The Young and the Restless; Barnaby Jones; The Big Valley; Cannon; Rawhide; Mannix; The Fugitive; Two Faces West; Tombstone Territory) (born Feb. 11, 1932 – died Aug. 26, 2016; age 84). (Paul Comi 1965 12 O'Clock High)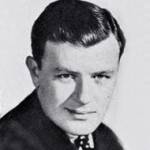 Joseph L. Mankiewicz
Academy Award-winning American film producer, director, & screenwriter (A Letter to Three Wives; Dragonwyck; All About Eve; Three Godfathers; The Ghost and Mrs. Muir; The Philadelphia Story; The Shopworn Angel; Guys and Dolls) (born Feb. 11, 1909 – died Feb. 5, 1993; age 83). Joseph L. Mankiewicz died of a heart attack. (Joseph L. Mankiewicz 1938 Photo: National Box Office Digest)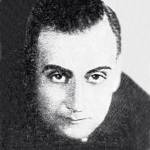 Lebert Lombardo
Canadian musician (trumpet, drums, cornet) & singer with brother Guy Lombardo in his Royal Canadians Orchestra (Auld Lang Syne; [There Ought To Be A] Moonlight Saving Time; The Sweetest Music This Side of Heaven; Rum and Coca Cola; This Time It's Love; The Tennessee Waltz) (born Feb. 11, 1905 – died June 16, 1993; age 88). (Lebert Lombardo 1930 Photo: Radio Digest)
Henri de La Falaise (nee James Henri Le Bailly de La Falais; "Hank")
French aristocrat styled Marquis de La Coudraye, decorated WWI & WWII veteran (Croix de Guerre), author (Though Hell to Dunkirk, 1943), film director (Kliou, the Killer Tiger; Legong: Dance of the Virgins; Nuit d'Espagne; Le fils de l'autre), ex-husband of movie stars Gloria Swanson and Constance Bennett (born Feb. 11, 1898 – died Apr. 10, 1972; age 74). (Henri de La Falaise 1931)
Gerry Goffin (nee Gerald Goffin)
Songwriters and Rock & Roll Halls of Fame American lyricist (Will You Love Me Tomorrow, One Fine Day; Theme from Mahogany [Do You Know Where You're Going To]; The Loco-Motion, Saving All My Love For You; Go Away Little Girl, Saving All My Love For You; Take Good Care of My Baby) (born Feb. 11, 1939 – died June 19, 2014; age 75). Gerry Goffin died of natural causes
*Images are public domain or Creative Commons licensed & sourced via Wikimedia Commons or Flickr, unless otherwise noted*