February 11th Birthdays
If you were born on February 11th you share a birthday with these famous people:
Tina Louise is 84 (nee Tatiana Josivovna Chernova Blacker)
American actress of stage (L'il Abner), TV (Gilligan's Island; Rituals; Dallas), and movies (For Those Who Think Young; The Wrecking Crew;, The Stepford Wives; God's Little Acre; The Trap; The Hangman; Armored Command), & senior born February 11, 1934. (Tina Louise 1969 The Happy Ending Photo: Columbia)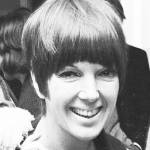 Mary Quant is 84 (aka Barbara Mary Plunket Greene)
Octogenarian senior citizen and Welsh 1960s Mod-era fashion designer of "Swinging London" (miniskirts; hotpants; white plastic collars; lounging pyjamas; bright knit stockings), born February 11, 1934. (Mary Quant 1966 Photo: Jac. de Nijs / Dutch National Archives) 
Catherine Hickland is 62
American 60+ actress on TV (Lindsay Rappaport on One Life to Live; Julie Clegg McCandless on Capitol; Dr. Courtney Marshall on Texas; Body Language; The City) & movies (Witchery; Millions), and founder of CAT Cosmetics, born February 11, 1956. (Catherine Hickland 1979 Eight is Enough Photo)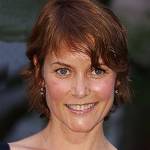 Carey Lowell is 57
Fifty-five plus American model (Calvin Klein; Ralph Lauren) and actress in movies (Licence to Kill; Sleepless in Seattle; The Guardian; Dangerously Close; Love Affair) and on TV (Jamie Ross on Law & Order; A League of Their Own), born February 11, 1961. (Carey Lowell 2011 Photo: David Shankbone)
Sheryl Crow is 56
Grammy Award-winning 55+ American rock singer-songwriter (All I Wanna Do; Strong Enough; If It Makes You Happy; Everyday is a Winding Road; Soak Up the Sun; My Favorite Mistake; Always on Your Side; Lean on Me) born February 11, 1962. (Sheryl Crow 2008 Photo: The Heart Truth)  
(Clifton Suspension Bridge, Bristol U.K. Photo: Nathan Riley via Unsplash)
Happy Birthday to everyone celebrating their birthday on February 11, 2018!
And remembering
Burt Reynolds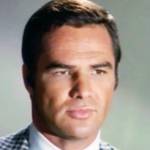 (nee Burton Leon Reynolds Jr.)
American producer, director, and actor of television (Wood Newton on Evening Shade; Quint on Gunsmoke; Dan August; Riverboat; Hawk; B. L. Stryker; Hitting the Breaks) and movies (Smokey and the Bandit films; Deliverance; The Longest Yard; Boogie Nights; Semi-Tough) (born Feb. 11, 1936 - died Sept. 6, 2018; age 82). (Burt Reynolds 1972 Photo: ABC TV) 
Thomas Edison ("The Wizard of Menlo Park")
American hearing-impaired entrepreneur (founder of General Electric) and  inventor (the light bulb; an electric power generation & distribution system; the motion picture camera; the phonograph; sound recording; battery for an electric car; carbon microphone for telephones; ) (born Feb. 11, 1847 - died Oct. 18, 1931; age 84). Thomas Edison died of diabetes complications.
Leslie Nielsen

Legally deaf Canadian actor of movies (Spy Hard; Forbidden Planet; Tammy and the Bachelor; Airplane!; The Naked Gun films; The Poseidon Adventure; Mr. Magoo) & TV (Bracken's World; Police Squad!; The New Breed; Peyton Place; Dr. Kildare; The Swamp Fox) (born Feb. 11, 1926 - died Nov. 28, 2010; age 84). Leslie Nielsen died of pneumonia. (Leslie Nielsen 1967 Bonanza Photo: NBC TV)
Eva Gabor (nee Éva Gábor)

Hungarian actress in movies (Gigi; It Started With a Kiss; A New Kind of Love), TV (Green Acres) and voice actress (The Rescuers Down Under;, The Aristocats) (born Feb. 11, 1919 - died July 4, 1995; age 76). Eva Gábor died from respiratory failure and pneumonia. (Eva Gábor 1954 The Last Time I Saw Paris Screenshot: MGM)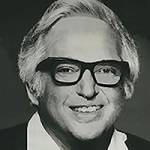 Sidney Sheldon (nee Sidney Schechtel)

Tony & Academy Award-winning screenwriter (The Bachelor and the Bobby Soxer), TV show creator (I Dream of Jeannie; The Patty Duke Show; Hart to Hart) and best-selling romantic suspense novelist (The Other Side of Midnight, Rage of Angels; Bloodline) (born Feb. 11, 1917 - died Jan. 30, 2007; age 89). Sidney Sheldon died of pneumonia. (Sidney Sheldon 1983 Rage of Angels Photo: NBC)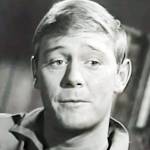 Bobby Pickett (nee Robert George Pickett; "Boris")
American playwright, novelty song composer and pop singer (Monster Mash; Monster's Holiday;  ),  screenwriter, actor and performer of stage, TV, & movies (Monster Mash: The Movie; Lobster Man From Mars), and radio DJ (born Feb. 11, 1938 - died Apr. 25, 2007; age 69). Cause of death for Bobby Picket was leukemia. (Bobby Pickett 1966 The Long Hot Summer Screenshot)
Max Baer (nee Maximilian Adelbert Baer; aka Max Baer Sr.)
Boxing Hall of Fame American pro boxer, 1934-1935 Heavyweight Champion of the World, boxing referee, movie actor (The Prizefighter and the Lady; Two Mugs fom Brooklyn; Ladies' Day; Buckskin Frontier; Africa Screams, The Harder They Fall), and father of Max Baer Jr. (born Feb. 11, 1909 – died Nov. 21, 1959; age 50). Max Baer died of a heart attack. (Max Baer Sr. c. 1935 Photo)
Gerry Goffin (nee Gerald Goffin)
American Rock & Roll Hall of Fame songwriter (Will You Love Me Tomorrow, Some Kind of Wonderful, The Loco-Motion, Go Away Little Girl, Saving All My Love For You) (born Feb. 11, 1939 - died June 19 2014; age 75). Gerry Goffin died of natural causes. 
*Images are public domain or Creative Commons licensed & sourced via Wikimedia Commons or Flickr, unless otherwise noted*