February 11th Birthdays
If you were born on February 11th you share a celebrity birthday with these famous people: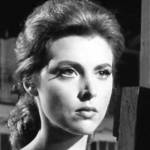 Tina Louise is 89 (nee Tatiana Josivovna Chernova Blacker; ex of Les Crane)
American actress of stage (L'il Abner), TV (Ginger on Gilligan's Island; Rituals; Dallas) and movies (For Those Who Think Young; The Wrecking Crew; Armored Command; The Stepford Wives; God's Little Acre; The Trap; The Hangman; Dog Day), born February 11, 1934. (Tina Louise 1958 God's Little Acre)
Catherine Hickland is 67 (married Todd Fisher)
American actress of TV (Lindsay Rappaport on One Life to Live; Julie Clegg McCandless on Capitol; Dr. Courtney Marshall on Texas; The City), movies (Witchery; Millions), and founder of CAT Cosmetics, born February 11, 1956. Ex of Michael E. Knight, David Hasselhoff. (Catherine Hickland 1979)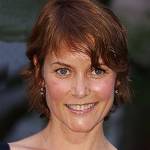 Carey Lowell is 62 (ex of Griffin Dunne, Richard Gere)
American model (Calvin Klein; Ralph Lauren) and actress of movies (Licence to Kill; Sleepless in Seattle; The Guardian; Dangerously Close; Love Affair) & TV (Jamie Ross on Law & Order; A League of Their Own; Down Twisted; Six Degrees), born February 11, 1961. (Carey Lowell 2011: David Shankbone)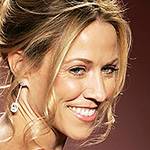 Sheryl Crow is 61 (ex-fiance of Lance Armstrong)
Grammy Award-winning American rock singer-songwriter (All I Wanna Do; Strong Enough; If It Makes You Happy; Everyday is a Winding Road; Soak Up the Sun; My Favorite Mistake; Always on Your Side; Lean on Me; Picture; Real Gone) born February 11, 1962. (Sheryl Crow 2008 Photo: The Heart Truth)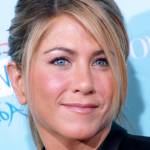 Jennifer Aniston is 54 (daughter of John Aniston & Nancy Dow)
Emmy-winning American actress of TV (Rachel Green on Friends) and movies (Marley and Me; The Bounty Hunter; Horrible Bosses; The Object of My Affection; Rock Star; She's the One; Along Came Polly), born February 11, 1969. Ex of Brad Pitt, Justin Theroux. (Jennifer Aniston 2009: Angela George)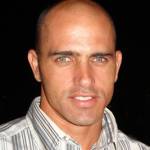 Kelly Slater is 51 (nee Robert Kelly Slater)
American professional surfer, youngest surfing World Champion, 11-time World Surfing Champion, reality star, actor & stuntman of TV (Jimmy Slade on Baywatch; No Contest) and films (One Night at McCool's; The Big Bounce), and musician, born February 11, 1972. (Kelly Slater 2006 Photo: Hyun Lee)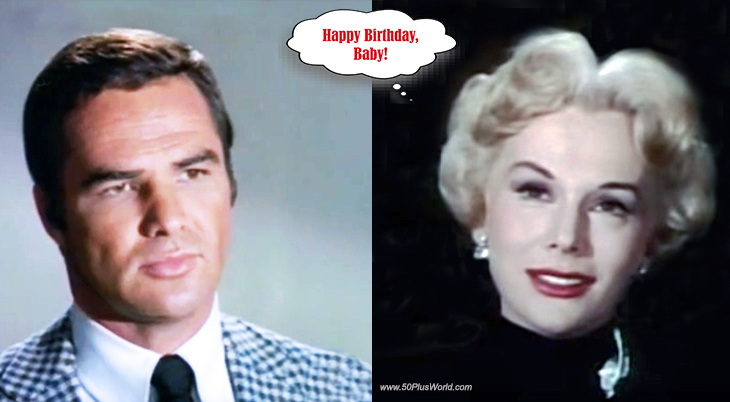 (Burt Reynolds 1970 Dan August | Eva Gabor 1954 The Last Time I Saw Paris)
Happy Birthday to everyone celebrating their birthday on February 11th!
Remember These February 11th Famous Birthdays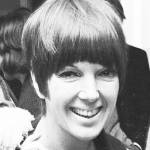 Mary Quant (aka Barbara Mary Plunket Greene)
Welsh 1960s Mod-era fashion designer of "Swinging London" (miniskirts; hotpants; white plastic collars; lounging pyjamas; bright knit stockings), movie costume designer (Two for the Road; Georgy Girl; The Haunting; The Wild Affair; Ferry Cross the Mersey) (born Feb. 11, 1934 – died Apr. 13, 2023; age 93). (Mary Quant 1966 Photo: Jac. de Nijs / Dutch National Archives)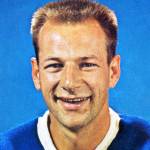 Eddie Shack (nee Edward Steven Phillip Shack; "The Entertainer"; "The Nose")
Canadian pro hockey player (Toronto Maple Leafs – 1962, 1963, 1964 & 1967 Stanley Cup Champs; Boston Bruins; LA Kings; Buffalo Sabres; New York Rangers) inspiration for Canadian novelty song Clear the Track, Here Comes Shack (1966) (born Feb. 11, 1937 – died July 25, 2020; age 83). Eddie Shack died of throat cancer. (Eddie Shack 1963-1965 Photo: Maple Leafs / Chex)
Burt Reynolds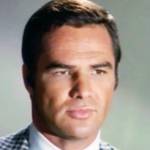 (nee Burton Leon Reynolds Jr.)
American producer, director, & actor of TV (Wood Newton on Evening Shade; Quint on Gunsmoke; Dan August; Riverboat; Hawk) and movies (Smokey and the Bandit films; Deliverance; The Longest Yard; Boogie Nights; Semi-Tough) (born Feb. 11, 1936 – died Sept. 6, 2018; age 82). Ex of Loni Anderson, Judy Carne; ex-partner of Dinah Shore, Sally Field. (Burt Reynolds 1972) 
Thomas Edison ("The Wizard of Menlo Park")
American founder of G.E. & hearing-impaired inventor (light bulb; electric power generation & distribution system; phonograph; motion picture camera; sound recording; electric car battery; microphone for telephones) (born Feb. 11, 1847 – died Oct. 18, 1931; age 84). Thomas Edison died of diabetes complications. (Thomas Edison 1878 Photo: Levin C. Handy)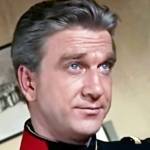 Leslie Nielsen (nephew of Jean Hersholt)

Legally deaf Canadian actor of movies (Spy Hard; Forbidden Planet; Tammy and the Bachelor; Airplane!; The Naked Gun films; The Poseidon Adventure; Mr. Magoo) & TV (Bracken's World; Police Squad!; The New Breed; Peyton Place; Dr. Kildare; The Swamp Fox) (born Feb. 11, 1926 – died Nov. 28, 2010; age 84). Leslie Nielsen died of pneumonia. (Leslie Nielsen 1966 Beau Geste)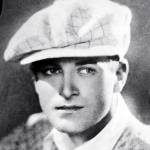 Rex Lease (ex of Charlotte Merriam, Eleanor Hunt, Helen Ince)
American actor of silent movies & sound films (In Old Cheyenne; Billy the Kid in Santa Fe; Cannonball Express; Hills of Oklahoma; Boss of Hangtown Mesa; Days of Buffalo Bill; The Silver Bullet; Code of the Rangers; Lightnin' Bill Carson; Riders of Black Mountain; Inside Information; The Younger Generation) (born Feb. 11, 1903 – died Jan. 3, 1966; age 62). (Rex Lease 1928: Melbourne Spurr)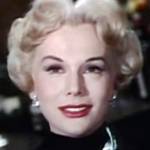 Eva Gabor (nee Éva Gábor; sister of Magda & Zsa Zsa Gábor)

Hungarian actress of movies (Gigi; It Started With a Kiss; A New Kind of Love; My Man Godfrey), TV (Lisa Douglas on Green Acres & Petticoat Junction; Bridges to Cross) & voice over actress (The Rescuers Down Under; The Aristocats) (born Feb. 11, 1919 – died July 4, 1995; age 76). Eva Gábor died of respiratory failure and pneumonia. (Eva Gábor 1954 The Last Time I Saw Paris: MGM)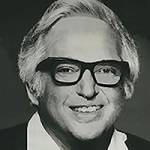 Sidney Sheldon (nee Sidney Schechtel)

Tony & Academy Award-winning screenwriter (The Bachelor and the Bobby Soxer), TV show creator (I Dream of Jeannie; The Patty Duke Show; Hart to Hart) and best-selling romantic suspense novelist (The Other Side of Midnight, Rage of Angels; Bloodline) (born Feb. 11, 1917 – died Jan. 30, 2007; age 89). Sidney Sheldon died of pneumonia. (Sidney Sheldon 1983 Rage of Angels Photo: NBC)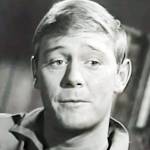 Bobby Pickett (nee Robert George Pickett; "Boris")
American playwright, novelty song composer and pop singer (Monster Mash; Monster's Holiday; Graduation Day), screenwriter, actor and performer of stage, TV, & movies (Monster Mash: The Movie; Lobster Man From Mars), and radio DJ (born Feb. 11, 1938 – died Apr. 25, 2007; age 69). Cause of death for Bobby Pickett was leukemia. (Bobby Pickett 1966 The Long Hot Summer)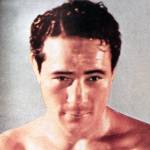 Max Baer (nee Maximilian Adelbert Baer; father of Max Baer Jr.)
Boxing Hall of Fame American 1934-1935 Heavyweight Champion of the World, boxing referee, and movie actor (The Prizefighter and the Lady; Two Mugs fom Brooklyn; Ladies' Day; Buckskin Frontier; Africa Screams, The Harder They Fall) (born Feb. 11, 1909 – died Nov. 21, 1959; age 50). Ex of Dorothy Dunbar. Max Baer died of a heart attack. (Max Baer Sr. 1934: El Gráfico)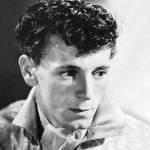 Gene Vincent (nee Vincent Eugene Craddock)
Rockabilly and Rock and Roll Halls of Fame American musician & singer with the Blue Caps (Be-Bop-a-Lula; Dance to the Bop; You Belong to Me; Race with the Devil; Lotta Lovin'), film performer (The Girl Can't Help It) (born Feb. 11, 1935 – died Oct. 12, 1971; age 36). Gene Vincent died from heart failure, a ruptured ulcer & internal haemorrhage. (Gene Vincent 1957: Capitol Records)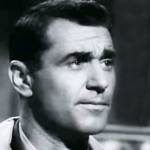 Paul Comi
American actor of movies (Cape Fear) & TV (General Hospital; The Twilight Zone; The Virginian; The F.B.I.; Ripcord; L. A. Law; Highway to Heaven; Knots Landing; The Young and the Restless; Barnaby Jones; The Big Valley; Cannon; Rawhide; Mannix; The Fugitive; Two Faces West; Tombstone Territory) (born Feb. 11, 1932 – died Aug. 26, 2016; age 84). (Paul Comi 1965 12 O'Clock High)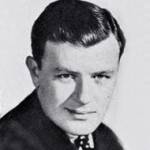 Joseph L. Mankiewicz (brother of Herman Mankiewicz, father of Tom)
Academy Award-winning American film producer, director, & screenwriter (A Letter to Three Wives; Dragonwyck; All About Eve; Three Godfathers; The Ghost and Mrs. Muir; The Philadelphia Story; The Shopworn Angel; Guys and Dolls) (born Feb. 11, 1909 – died Feb. 5, 1993; age 83). Married Rose Stradner; ex of Elizabeth Young. (Joseph L. Mankiewicz 1938: National Box Office Digest)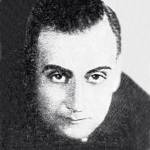 Lebert Lombardo
Canadian musician (trumpet, drums, cornet) & singer with brother Guy Lombardo in his Royal Canadians Orchestra (Auld Lang Syne; [There Ought To Be A] Moonlight Saving Time; The Sweetest Music This Side of Heaven; Rum and Coca Cola; This Time It's Love; The Tennessee Waltz) (born Feb. 11, 1905 – died June 16, 1993; age 88). (Lebert Lombardo 1930 Photo: Radio Digest)
Henri de La Falaise (nee James Henri Le Bailly de La Falais; "Hank")
French aristocrat styled Marquis de La Coudraye, decorated WWI & WWII veteran (Croix de Guerre), author (Though Hell to Dunkirk, 1943), film director (Kliou, the Killer Tiger; Legong: Dance of the Virgins; Nuit d'Espagne; Le fils de l'autre), ex-husband of movie stars Gloria Swanson and Constance Bennett (born Feb. 11, 1898 – died Apr. 10, 1972; age 74). (Henri de La Falaise 1931)
Gerry Goffin (nee Gerald Goffin; ex of Carole King)
Songwriters and Rock & Roll Halls of Fame American lyricist (Will You Love Me Tomorrow, One Fine Day; Theme from Mahogany [Do You Know Where You're Going To]; The Loco-Motion, Saving All My Love For You; Go Away Little Girl, Saving All My Love For You; Take Good Care of My Baby) (born Feb. 11, 1939 – died June 19, 2014; age 75).
*Images are public domain or Creative Commons licensed & sourced via Wikimedia Commons or Flickr, unless otherwise noted*