March 24th Birthdays
If you were born on March 24th you share a celebrity birthday with these famous people:
David Suzuki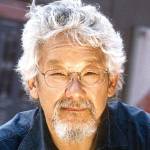 is 87
Canadian scientist, University of British Columbia genetics professor, environmental activist, author (The Sacred Balance), CBC TV host (Quirks & Quarks; Science Magazine; The Nature of Things; A Planet For the Taking), born March 24, 1936. (David Suzuki Photo: David Suzuki Foundation)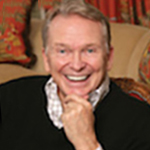 Bob Mackie is 84 (nee Robert Gordon Mackie; partner of Ray Aghayan)
American fashion and costume designer for TV (The Carol Burnett Show, The Sonny and Cher Show; Fresno), movies (Gypsy, Staying Alive; Max Dugan Returns), and celebrities (Cher, Diana Ross, Carol Burnett, Mitzi Gaynor), born March 24, 1939. (Bob Mackie Photo: BobMackie.com)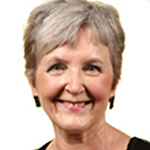 Mary Balogh is 79 (nee Mary Jenkins)
Welsh-Canadian Georgian and regency romance historical fiction novelist (Simply Unforgettable; Simply Quartet; Slightly Married and Bedwyn series; First Comes Marriage and Huxtable series; Someone to Love & Westcott series), born March 24, 1944. (Mary Balogh Photo: MaryBalogh.com)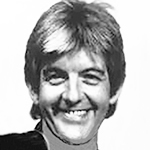 Nick Lowe is 74 (nee Nicholas Drain Lowe; ex of Carlene Carter)
English musician, producer (Elvis Costello, Pretenders), & singer-songwriter (Cruel To Be Kind; What So Funny 'Bout Peace, Love, and Understanding; I Love The Sound of Breaking Glass), born March 24, 1949. Ex-son-in-law of Carl Smith, June Carter Cash, Johnny Cash. (Nick Lowe 1980 Rockpile: Columbia)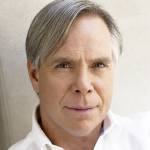 Tommy Hilfiger is 72 (nee Thomas Jacob Hilfiger)
American fashion designer, Tommy Hilfiger Corporation brand founder (sportswear, menswear, women's clothing, perfumes, etc.), author (All American: A Style Book; American Dreamer), and philanthropist, born March 24, 1951. (Tommy Hilfiger 2009 Photo: Tommy Hilfiger)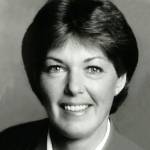 Pat Bradley is 72 (aunt of Keegan Bradley)

World Golf Hall of Fame American LPGA Tour golfer, winner of 6 major championships (3 du Maurier Classics; U.S. Women's Open; ANA Inspiration; Women's PGA Championship), 1986 & 1991 LPGA Tour Player of the Year, born March 24, 1951. (Pat Bradley 1987 Photo)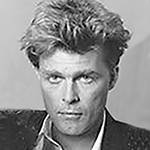 Nicholas Campbell is 71
Canadian filmmaker, actor of movies (The Dead Zone; Killing 'em Softly; Cinderella Man; Butterbox Babies; Fast Company; The Amateur) and TV (Da Vinci's Inquest; Diamonds; The Insiders; Street Legal; Haven), born March 24, 1952. (Nicholas Campbell 1988 Diamonds Photo: USA Network)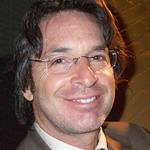 Robert Carradine is 69 (son of John Carradine, brother of Keith Carradine)
American actor of TV (Lizzie McGuire; King of the Nerds; The Cowboys) & films (Revenge of the Nerds; Gunfighter; A Fish Tale; Just the Way You Are; The Player; The Long Riders), born March 24, 1954. Half-brother of David Carradine; uncle of Martha Plimpton. (Robert Carradine 2004: The 1 Second Film)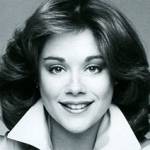 Donna Pescow is 69
American actress of TV (Donna Garland on Out of This World; Eileen Stevens on Even Stevens; Gertrude Morgan on General Hospital; Angie; All My Children; One Life to Live; The Flash; The Love Boat; Hotel) and movies (Saturday Night Fever; Carol of the Bells), born March 24, 1954. (Donna Pescow 1980 Angie: ABC)
Kim Johnston Ulrich is 68 (nee Kim Charisse Johnston; married Robert J. Ulrich)

American actress of TV (Ivy Winthrop Crane on Passions; Diana McColl on As the World Turns; Nightingales; Reasonable Doubts; Supernatural; Law & Order True Crime; Diagnosis Murder; Murder, She Wrote; Sisters; Jake and the Fatman; My Two Dads) and movies (Spellcaster; Rumpelstiltskin), born March 24, 1955.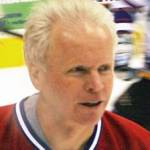 Doug Jarvis is 68 (nee Douglas McArthur Jarvis)
Canadian NHL hockey player (Montreal Canadiens, Washington Capitals, Hartford Whalers) with 4 Stanley Cups & 964 consecutive games, now an NHL assistant coach (Minnesota North Stars, Boston Bruins, Vancouver Canucks), born March 24, 1955. (Doug Jarvis 2008 Photo: Horge)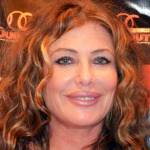 Kelly LeBrock is 63 (ex of Victor Drai, Steven Seagal)
American fashion model and cover girl (Vogue; Pantene), movie actress (The Woman in Red; Weird Science; Hard to Kill; Wrongfully Accused; The Sorcerer's Apprentice; Gamers; 10 Days in a Madhouse), and TV personality (Hell's Kitchen), born March 24, 1960. (Kelly LeBrock 2014 Photo: Rob DiCaterino)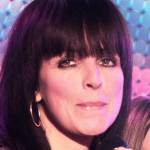 Nena is 63 (nee Gabriele Susanne Kerner)
German songwriter, composer, and singer (99 Luftballons / 99 Red Balloons; Just a Dream; Anyplace, Anywhere, Anytime; Liebe ist; That's Life [Verliebt in Berlin theme song; Lieber Gott), and actress of music videos and TV (Hangin' Out), born March 24, 1960. (Nena 2008 Photo: André D Conrad)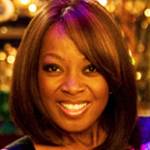 Star Jones is 61 (nee Starlet Marie Jones; aka Star Jones Reynolds)
American lawyer, TV journalist, legal analyst, & judge (Today; NBC Nightly News; Jones & Jury; Inside Edition; American Journal), TV personality & hostess (The View; Star Jones; Divorce Court; Entertainment Tonight; The Insider; Hollywood Squares), born March 24, 1962. (Star Jones 2011: Justin Hoch)
Diann Roffe is 55 (aka Diann Roffe-Steinrotter)
American World Cup alpine ski racer, 2-time Winter Olympic Games medalist (1992 Albertville, France giant slalom silver; 1994 Lillehammer, Norway Super G gold), and 1985 Giant Slalom World Championships gold medalist, born March 24, 1968.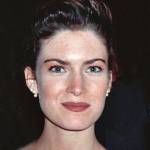 Lara Flynn Boyle is 53 (ex-partner of Kyle MacLachlan, Jack Nicholson)
American actress of TV (Helen Gamble on The Practice; Donna Hayward on Twin Peaks; Las Vegas; Huff; Amerika) and movies (The Big Squeeze; The Temp; Men in Black II; Red Rock West; Baby's Day Out; Threesome; Afterglow; The Rookie), born March 24, 1970. (Lara Flynn Boyle 1990 Photo: Alan Light)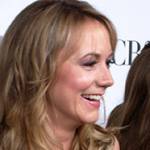 Megyn Price is 52 (ex of Bill Lawrence)
American actress of TV (Audrey Bingham on Rules of Engagement; Claudia Finnerty on Grounded for LIfe; Mary on The Ranch; Lateline; Common Law; The Drew Carey Show) and movies (3 Day Test; Mystery, Alaska; Love Happens), born March 24, 1971. (Megyn Price 2008 Photo: Kristin Dos Santos)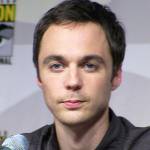 Jim Parsons is 50 (nee James Joseph Parsons)
Emmy Award-winning American producer, actor of TV (Sheldon Cooper on The Big Bang Theory & Young Sheldon; Hollywood) and films (Hidden Figures; The Normal Heart; The Boys in the Band; Visions; A Kid Like Jake; The Great New Wonderful), born March 24, 1973. (Jim Parsons 2009: Kristin Dos Santos)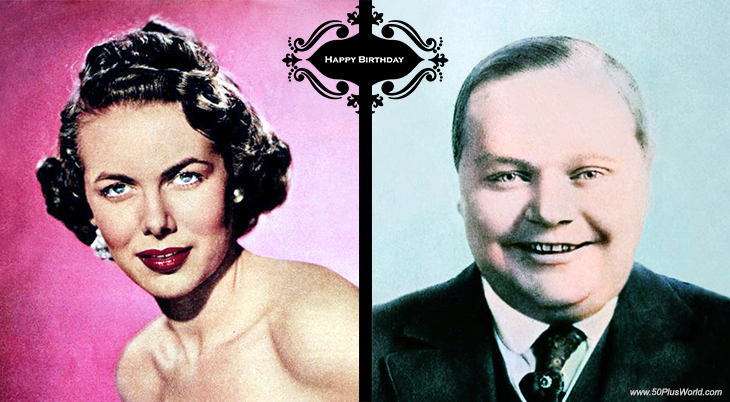 (Roscoe "Fatty" Arbuckle 1917 [colorized]| Vanessa Brown 1953)
Happy Birthday to everyone celebrating their birthday on March 24th!
Remember These March 24th Famous Birthdays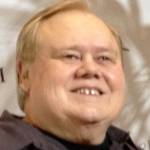 Louie Anderson (nee Louis Perry Anderson)
Emmy Award-winning American stand up comedian (Louie: Larger Than Life), host and actor of television (Baskets; Life with Louie; Family Feud; The Louie Show), movies (The Wrong Guys; Ratboy; Cook Off!), author (Dear Dad: Letters from an Adult Child) (born Mar. 24, 1953 – died Jan. 21, 2022; age 68). Louie Anderson died of lymphoma. (Louie Anderson 2012 Photo: Melly Allen)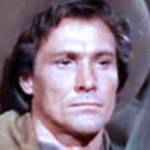 William Smith
American actor of TV (Falconetti on Rich Man, Poor Man; Joe Riley on Laredo & The Virginian; The Asphalt Jungle; Zero One; Hawaii Five-O; Emerald Point N.A.S.; Mod Squad; Mission: Impossible) & movies (Any Which Way You Can; The Frisco Kid; The Mean Season; The Mating Game; Darker Than Amber) (born Mar. 24, 1933 – died July 5, 2021; age 88). (William Smith 1970 Daniel Boone)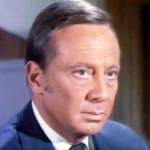 Norman Fell (nee Norman Noah Feld)

American actor of TV (87th Precinct; Stanley Roper on Three's Company & The Ropers; Dan August; Teachers Only; Needles and Pins; Dr. Kildare; Rich Man, Poor Man) and movies (Ocean's 11; The Graduate; The Killers; PT 109; Bullitt; Fitzwilly; Catch-22) (born Mar. 24, 1924 – died Dec. 14, 1998; age 74). Norman Fell died of bone marrow cancer. (Normam Fell 1971 Dan August)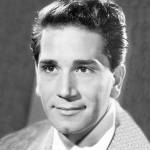 Richard Conte (nee Nicholas Peter Conte)
American actor of TV (The Four Just Men; The Godfather Saga) and movies (Hotel; The Godfather; A Bell for Adano; Call Northside 777; I'll Cry Tomorrow; The Blue Gardenia; Somewhere in the Night; Ocean's 11; Lady in Cement; Circus World) (born Mar. 24, 1910 – died Apr. 15, 1975; age 65). Richard Conte died of a stroke, after a heart attack. (Richard Conte 1945 Photo: 20th Century Fox)
Roscoe "Fatty" Arbuckle (cousin on Andrew & Maclyn Arbuckle)
American film director (aka William Goodrich) & actor (Bright Lights; Mabel's New Hero; Life of the Party; The Rounders; Back Stage; The Bell Boy;), acquitted of manslaughter (Virginia Rappe) (born Mar. 24, 1887 – died June 29, 1933; age 46). Married Addie Oakley Dukes McPhail; ex of Minta Durfee, Doris Deane. Roscoe Arbuckle died of a heart attack. (Fatty Arbuckle 1917)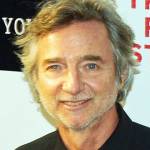 Curtis Hanson 
Academy Award-winning American screenwriter, movie producer & film director (L.A. Confidential; The Bedroom Window; Bad Influence; The Hand That Rocks the Cradle; The River Wild; Wonder Boys; 8 Mile; The Big Year; In Her Shoes) (born Mar. 24, 1945 – died Sept. 20, 2016; age 71). Curtis Hanson died of natural causes. (Curtis Hanson 2007 Photo: David Shankbone)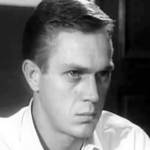 Steve McQueen (nee Terence Steven McQueen; "The King of Cool")
American actor of TV & films (The Thomas Crown Affair; Bullitt; The Getaway; Papillon; Junior Bonner; The Cincinnati Kid; Baby the Rain Must Fall; The Great Escape; The Magnificent Seven; The Blob) (born Mar. 24, 1930 – died Nov. 7, 1980; age 50). Ex of Ali MacGraw. Steve McQueen had pleural mesothelioma & died of cardiac arrest. (Steve McQueen 1969 The Reivers)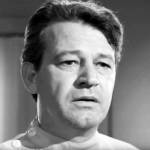 Murray Hamilton
Tony-winning American actor of stage, TV (B. J. and the Bear; Rich Man, Poor Man; Dr. Kildare) and movies (Jaws; The Drowning Pool; The Spirit of St. Louis; No Time for Sergeants; The FBI Story; The Graduate; Houseboat; 1941; Brubaker; The Whistle at Eaton Falls) (born Mar. 24, 1923 – died Sept. 1, 1986; age 63). Murray Hamilton died of lung cancer. (Murray Hamilton 1957 Seaway)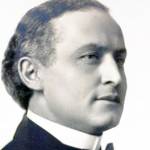 Harry Houdini (nee Erik Weisz; aka Ehrich Weiss; aka Harry Weiss)
Austrian-Hungarian-American magician, stunt performer and illusionist, renowned escape artist called "The Handcuff King" (Chinese water torture cell; milk can escape; suspended straightjacket escape; buried alive escape), actor (The Master Mystery) (born Mar. 24, 1874 – died Oct. 31, 1926; age 52). Harry Houdini died of peritonitis. (Harry Houdini c 1910 Photo: LaPine Studios)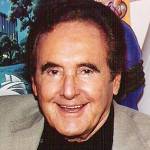 Joseph Barbera
Emmy and Academy Award-winning American cartoonist, animator, producer & co-founder of Hanna-Barbera studio (The Flintstones, Scooby-Doo, The Jetsons; Huckleberry Hound; Tom and Jerry; Yogi Bear; Quick Draw McGraw; Jonny Quest; Top Cat; Magilla Gorilla; Smurfs; Shazzan) (born Mar. 24, 1911 – died Dec. 18, 2006; age 95). (Joseph Barbera 1993: Kerry Cisneroz)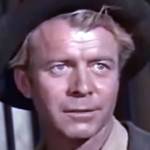 Gene Nelson (nee Leander Eugene Berg)
American TV director (Mod Squad; The F.B.I.; The Rookies; I Dream of Jeannie; The Rifleman; The Farmer's Daughter; The Donna Reed Show; Iron Horse; Destry; Blondie; Cannon; Dan August), actor & dancer of stage, TV (Gunsmoke), and movies (Oklahoma!; Tea For Two) (born Mar. 24, 1920 – died Sept. 16, 1996; age 76). Gene Nelson died of cancer. (Gene Nelson 1961 The Purple Hills)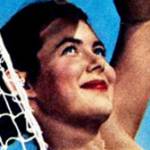 Vanessa Brown (nee Smylla Brind)
Australian-American actress of TV (My Favorite Husband) & films (The Ghost and Mrs. Muir; The Fighter; The Late George Apley; The Basketball Fix; Three Husbands; Tarzan and the Slave Girl;  Rosie!; The Secret of St. Ives; The Bad and the Beautiful) (born Mar. 24, 1928 – died May 21, 1999; age 71).Vanessa Brown died of breast cancer. (Vanessa Brown 1948 Photo: Modern Screen)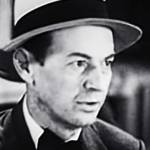 Syd Saylor (nee Leo Sailor)
American actor of silent films (George The Winner; Snookums' Merry Christmas; The Newlyweds' Shopping Tour; Red Hot Leather) & classic movies (The Three Mesquiteers; Branded a Coward; Mystery Mountain; Forlorn River; Guns in the Dark; Unfaithful; Born to the West; The Border Legion; Arizona) (born Mar. 24, 1895 – died Dec. 21, 1962; age 67). (Syd Saylor 1934 The Lost Jungle)
*Images are public domain or Creative Commons licensed & sourced via Wikimedia Commons, Vimeo, or Flickr, unless otherwise noted*