September 11th Birthdays
If you were born on September 11th you share a celebrity birthday with these famous people: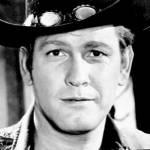 Earl Holliman is 94 (nee Henry Earl Holliman)
American singer & actor of stage, TV (Bill Crowley on Police Woman; Hotel de Paree; Wide Country; NightMan; Delta; The Thorn Birds), and movies (The Rainmaker;  The Sons of Katie Elder; Gunfight at the O.K. Corral; Giant; Broken Lance), born September 11, 1928. (Earl Holliman 1959 Photo: CBS TV)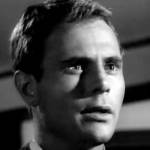 Don Quine is 84 (nee Donald Robert Charles Quine)
American actor of movies, TV (Joe Chernak on Peyton Place; Stacey Grainger on The Virginian; The Fugitive; 12 O'Clock High; Hawaii Five-O; Medical Center; Lancer; The F.B.I.; Dr. Kildare; Rawhide; The Detectives), and author (American Karate), born September 11, 1938. (Don Quine 1965 12 O'Clock High)
Brian De Palma is 82
American film producer, screenwriter, and director (Blow Out; Body Double; Carrie; Sisters; Dressed to Kill; Scarface; The Untouchables; Mission: Impossible; The Black Dahlia; Carlito's Way; Phantom of the Paradise; Obsession; Sisters), born September 11, 1940. (Brian De Palma c. 1981 Photo:  jon rubin)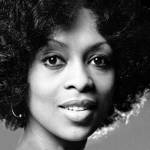 Lola Falana is 80 (nee Loletha Elayne Falana)
American retired dancer, singer, model (Playboy), & actress of TV (The New Bill Cosby Show; Charity Blake on Capitol), and movies (The Liberation of L.B. Jones; A Man Called Adam; Black Tigress; Mad About You; The Klansman), born September 11, 1942. (Lola Falana c. 1972-1973 Photo: CBS Television)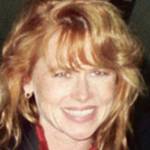 Amy Madigan is 72
American singer & actress of stage, TV (Grey's Anatomy; Carnivàle; Riders of the Purple Sage; Roe vs. Wade) and movies (Field of Dreams; Streets of Fire; Twice in a Lifetime; Places in the Heart; Uncle Buck; Pollock; Gone Baby Gone), born September 11, 1950. (Amy Madigan 1989 Photo: Alan Light)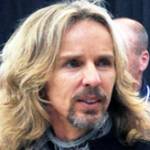 Tommy Shaw is 69

American rock guitarist, singer & songwriter solo (Girls With Guns; Lonely School) and with Styx (Too Much Time on My Hands; Fooling Yourself [The Angry Young Man]; Renegade; Babe; Come Sail Away; Mr. Roboto), born September 11, 1953. (Tommy Shaw 2010 Photo: Tech. Sgt. Jeff Walston / USAF)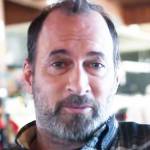 Scott Patterson is 64

American actor of TV (Luke Danes on Gilmore Girls & Gilmore Girls: A Year in the Life; Aliens in America; The Event) and movies (Her Best Move; The Sons of Summer; Saw IV; Little Big League), born September 11, 1958. (Scott Patterson 2015 Kidnapped: The Hannah Anderson Story / Behind the Scenes)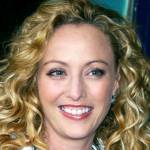 Virginia Madsen is 61
American actress of movies (Sideways; Candyman; Ghosts of Mississippi; The Astronaut Farmer; American Gun; Dune) and TV (Designated Survivor; American Dreams; The Hearst and Davies Affair), born September 11, 1961. (Virginia Madsen 2006 Photo: By Cirne at https://www.flickr.com/photos/cirne)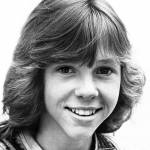 Kristy McNichol is 60 (nee Christina Ann McNichol)
American actress of TV (Buddy Lawrence on Family; Barbara Weston on Empty Nest; Summer of My German Soldier) and movies (Little Darlings; Just the Way You Are; You Can't Hurry Love; The Pirate Movie; The Night the Lights Went Out in Georgia), born September 11, 1962. (Kristy McNichol 1976 Photo: ABC)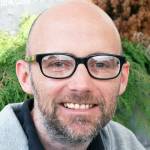 Moby is 57 (nee Richard Melville Hall)
American electronic & dance music singer & songwriter (South Side; Disco Lies; I Love to Move in Here; James Bond Theme [Moby's Re-Version]; Ooh Yeah; Pale Horses; Wait For Me; Drop a Beat; Bodyrock; Natural Blues), born September 11, 1965. (Moby 2009 Photo: Uncensored Interview)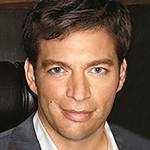 Harry Connick Jr. is 55 (nee Joseph Harry Fowler Connick Jr.)
Emmy & Grammy Award-winning American musician, composer, singer (When My Heart Finds Christmas; It Had to Be You), actor & host of TV (American Idol; Harry; Will & Grace) and movies (Hope Floats; Copycat; Memphis Belle), born September 11, 1967. (Harry Connick, Jr. 2008 Photo: Jill Connick)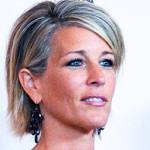 Laura Wright is 52 (nee Laura Sisk)
Daytime Emmy Award-winning American actress of television soap operas (Carly Corinthos on General Hospital; Cassie Layne Winslow on Guiding Light; Ally Rescott on Loving, The City & All My Children) and films (Joy; Deadly Patient), born September 11, 1970. (Laura Wright 2013 Photo: Mingle Media TV)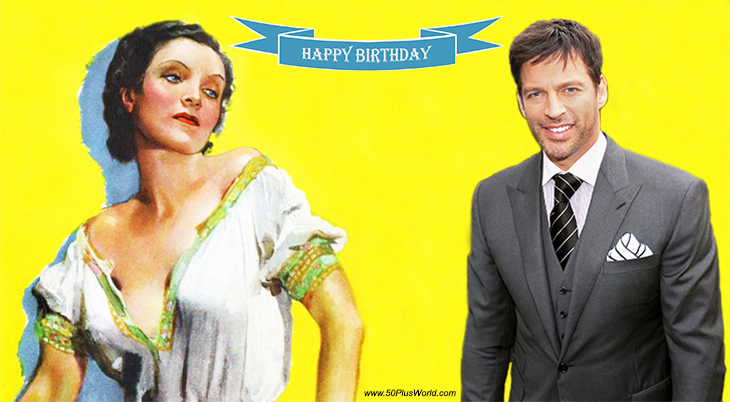 (Conchita Montenegro 1931: Hurrell | Harry Connick Jr 2014: bg_nh2014)

Happy Birthday to everyone celebrating their birthday on September 11th!
Remember These September 11th Famous Birthdays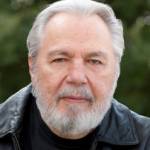 John Lutz

Edgar Award-winning American mystery novelist (Single White Female; Dancing With the Dead; Jericho Man; Nightlines, Buyer Beware & Alo Nudger series; Scorcher, Tropical Heat & Fred Carver mysteries; In for the Kill, Darker Than Night & Frank Quinn series; The Havana Game) (born Sept.11, 1939 – died Jan. 9, 2021; age 81). (John Lutz Photo: Phil Shoulberg Photography LLC)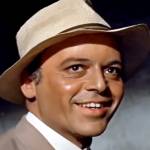 Herbert Lom (nee Herbert Charles Angelo Kuchačevič ze Schluderpacheru)
Czecheslovakian-British actor in the Pink Panther and other movies (A Shot in the Dark; Dual Alibi; Gambit; Twist of Fate; The Seventh Veil; The Ladykillers; War and Peace; The Dead Zone; Count Dracula; Ten Little Indians; Mysterious Island; Night and the City; Golden Salamander; The Dark Tower) (born Sept. 11, 1917 – died Sept. 27, 2012; age 95). (Herbert Lom 1959 North West Frontier)
Tom Landry (nee Thomas Wade Landry)

Professional Football Hall of Fame American football player, NFL quarterback,  (New York Giants), NFL Coach (Dallas Cowboys 1960-1988, Super Bowl 1971 & 1977 champions; New York Giants 1954-1959), 1975 NFL Coach of the Year (born Sept. 11, 1924 – died Feb. 12, 2000; age 75). Tom Landry's cause of death is unknown. (Tom Landry 1955 Photo: Bowman)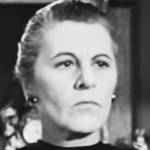 Anne Seymour (nee Anne Seymour Eckert)
American actress of TV (General Hospital; Empire; Another World; Follow Your Heart; The Tim Conway Show; Dr. Kildare; Hazel; Gunsmoke) and movies (Misty; Pollyanna; Man on Fire; Stage to Thunder Rock; Blindfold; Mirage; The Gift of Love; Fitzwilly) (born Sept. 11, 1909 – died Dec. 8, 1988; age 79). Anne Semour died of respiratory failure. (Anne Seymour 1960 Thriller)
American actress of stage, radio (Mr. and Mrs. Blanding), and movies (Every Girl Should Be Married; Dancing in the Dark; Pretty Baby; Room for One More; Will Success Spoil Rock Hunter?; Intent to Kill; Next to No Time; Clarence, the Cross-Eyed Lion), and SS Andrea Doria sinking survivor (born Sept. 11, 1923 – died Oct. 27, 2015; age 92). (Betsy Drake 1950 The Second Woman)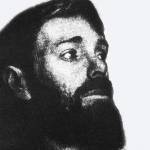 D.H. Lawrence (nee David Herbert Lawrence)
English poet, playwright, short story writer (The Rocking Horse Winner; Odour of Chrysanthemums; Samson and Delilah; The Fox; The Princess), non-fiction author, and novelist (Lady Chatterly's Lover; Sons and Lovers; The Rainbow; Women in Love) (born Sept. 11, 1885 – died Mar. 2, 1930; age 44). D.H. Lawrence died of tuberculosis complications. (D.H. Lawrence: Regene Putnam)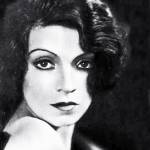 Conchita Montenegro (nee Concepción Andrés Picado)
Spanish Fox debutante star dancer-actress of stage and classic films (Hell in the Heavens; The Gay Caballero; Parisian Life; Never the Twain Shall Meet; The Cisco Kid; Laughing at Life; Caravane; Cristobal's Gold; Lola Montes; Strangers May Kiss; Handy Andy; Idolos) (born Sept. 11, 1911 – died Apr. 22, 2007; age 95). Married & divorced Raul Roulien. (Conchita Montenegro 1931: Hurrell)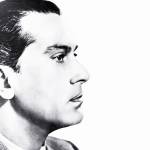 Georges Metaxa (nee George Radu Metaxa; aka George-Radu Metaxa)
Romanian-American singer-actor of stage (Bitter Sweet; The Cat and the Fiddle; Revenge With Music), radio, and movies (Secrets of a Secretary; Swing Time; The Doctor Takes a Wife; The Mask of Dimitrios; Scotland Yard Investigator; Paris Calling; Hi Diddle Diddle; Submarine Base; The West Side Kid) (born Sept. 11, 1894 – died Dec. 8, 1950; age 56). (Georges Metaxa 1936: Radio Stars)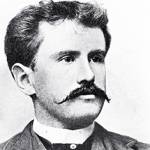 O. Henry (nee William Sidney Porter)
American poet, short story writer (The Gift of the Magi; The Ransom of Red Chief; A Retrieved Reformation; The Last Leaf; The Caballero's Way; The Cop and the Anthem; The Memento; The Duplicity of Hargraves), & novelist (Cabbages and Kings) (born Sept. 11, 1862 – died June 5, 1910; age 47). O. Henry died of cirrhosis of the liver and diabetes complications. (O. Henry c. 1880s)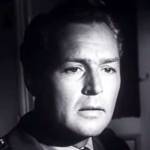 Ralph Clanton
American actor of Broadway stages, TV (Jasper Delaney on Somerset & Another World; William Collins on Search for Tomorrow; Perry Mason; Alfred Hitchcock Presents; Thriller; The Beachcomber; Suspense), and movies (Cyrano de Bergerac; Johnny Tremain; Undersea Girl) (born Sept. 11, 1914 – died Dec. 29, 2002; age 88). (Ralph Clanton 1950 They Were Not Divided)
Ian Abercrombie

English actor of stage, TV (Mr. Pitt on Seinfeld; Birds of Prey; Clive Durban on General Hospital; Phillip on Santa Barbara; Days of Our Lives; Chromium Blue.Com; Wizards of Waverly Place) and movies (Mousehunt; The Lost World: Jurassic Park; Army of Darkness) (born Sept. 11, 1934 – died Jan. 26, 2012; age 77). Cause of death for Ian Abercrombie was kidney failure. 
William X. Kienzle
American Roman Catholic priest, editorialist, and crime fiction mystery novelist, creator of the Father Robert Koesler fictional character (The Rosary Murders; Deadline for a Critic; Bishop as Pawn; No Greater Love; Marked for Murder; Assault with Intent; Mind Over Murder) (born Sept. 11, 1928 – died Dec. 28, 2001; age 73). Cause of death for William X. Kienzle was a heart attack. 
*Images are public domain or Creative Commons licensed & sourced via Wikimedia Commons, Vimeo, YouTube, or Flickr, unless otherwise noted*