The Crinoline Girl, Alma Ashcraft
Although other stations would feature a "Crinoline Girl" during the golden age of radio in the 1920s-1940s, Alma seems to have been the most famous. Radio Dial featured WCKY radio station singer Alma Ashcraft "The Crinoline Girl" in it's August 1931 edition. I saw her picture and wondered, who is that?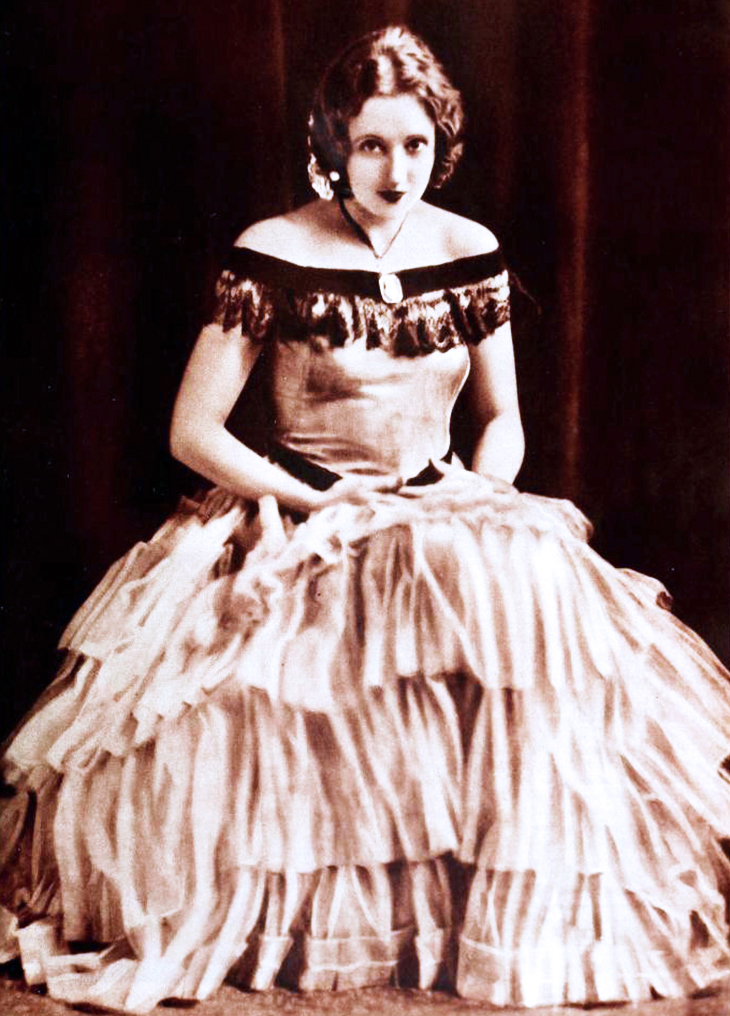 (Alma Ashcraft, "The Crinoline Girl" 1931 Photo: Radio Digest)
"She goes crinoline because of the sweet sentimental songs she sings that were popular in the Victoria era… "In the Gloaming, Oh My Darling" – Radio Digest, May 1931.   
Alma Ashcraft Beginnings
Alma Ashcraft was born on January 27, 1903 to parents Xerses "Sercy" Collins Ashcraft (b. 1877 in Kentucky) and Susan M. Ashcraft (nee Tomlin c. 1875 in Kentucky). She was one of five children, her brother Charles Guy Ashcraft being one of Alma's four siblings, according to MyHeritage.com. 
She studied voice at the College of Music in the mid-1920s, and in 1931 had her own weekly radio program "The Crinoline Girl" on WCKY.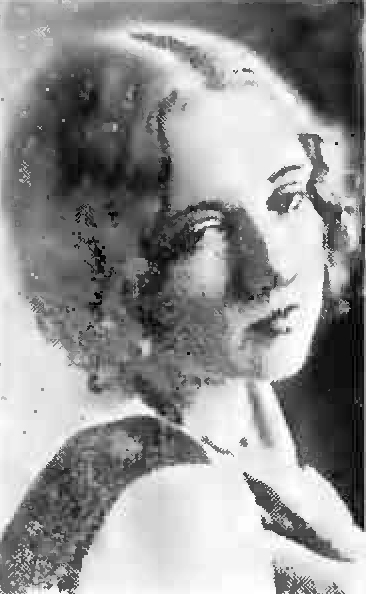 (Alma Ashcraft 1931 Photo: Radio Dial)
"The Crinoline Girl who steps out of the frame of her daguerrotype at 7:45 every Tuesday night to read to WCKY listeners from 'her diary written long ago when ladies swooned and blushed and sighed,' is Alma Ashcraft, blonde, comely, enthusiastic about the hundred and one things she does for the Kentucky radio station.
Not only is the Crinoline Girl her creation as to continuity – the clever reminiscent lines she reads between songs in the voice of a 17-year old who might have written just such secrets in her diary long ago – the soprano voice that sings the dear old songs is also Miss Ashcraft's…
In person, Alma Ashcroft is attractive to the eye as well as to the ear. She's a tall girl – five feet seven to be exact, although the men who write her fan letters invariably think of her as tiny, she says.
Her hair is red gold blond. Her eyes are blue-green, a color that changes with her moods or with the color of her hats. Her complexion is as fair as a baby's and as pink and white. Young men write the Crinoline Girl many letters, but she likes best the letters that come to her from old ladies to whom the Crinoline Girl's diary recalls their childhoods and sweet memories of long ago." – You Should Know the Crinoline Girl of WCKY, Radio Dial, August 1931
Alma Ashcraft was more than just a singer and narrator for The Crinoline Girl radio program. As a WCKY Player, her voice could be heard in radio dramas. She served as secretary to station manager Jerry Akers, prepped programs for other radio series, and came up with the idea for the Musical Roulette program on the station.
By mid-1935 WCKY radio station had moved from Kentucky to Ohio, and Alma was the station's network traffic manager.
Marriage to Charles Harrison Topmiller
Alma Ashcraft (age 32) married Charles Harrison Topmiller (age 25) on June 8, 1935. Charles Topmiller (born on August 17, 1910 in Bowling Green, Kentucky) was WCKY's chief engineer at the time. The couple adopted 3-month-old daughter Patricia Diane Topmiller in 1941.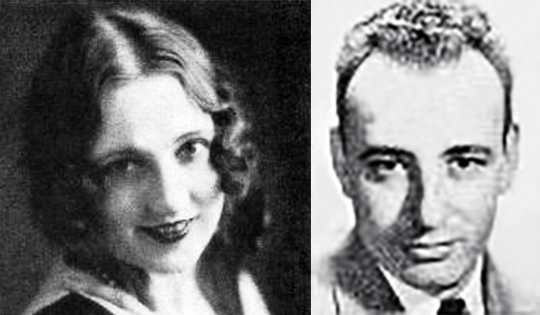 (Alma Ashcraft 1930 | Charles H. Topmiller 1960)
With the onset of World War II, Charles Topmiller was loaned to the Office of War Information in 1943 by WCKY's owner L.B. Wilson. He was shipped overseas, while Alma and daughter Diane stayed at home in Mt. Allen, Ohio. He was soon promoted up the ranks in the OWI, becoming Chief Engineer for them in the Mediterranean Theatre in November 1944. By the end of WWII Charles was deputy to the Chief Engineer of Psychological Warfare, R. Morris Pierce.
"Topmiller Returns – C.H. Topmiller, chief engineer of WCKY Cincinnati, has returned to his post after service overseas with OWI. He served about two years as chief radio engineer, Psychological Warfare Branch, Allied Headquarters, Mediterranean Theater, and more recently has served in Manila."  – Broadcasting Telecasting, December 17, 1945

(Charles H. Topmiller 1961: Sponsor)
The Crinoline Girl Alma Ashcraft Topmiller died in February 1996 at the age of 93, and her husband Charles passed away four years later in October 2000. 
"Charles H. Topmiller, 90, dies in Florida – Coral Gables, Fla. – Charles H. Topmiller, 90, of Coral Gables, Fla., died Oct. 25, 2000 at his home. The Bowling Green native was an electrical engineer, former president and chief executive officer at WCKY radio in Cincinnati; former general manager and president of WPLG-TV in Florida; a board member of Channel 2 in Florida; an active Red Cross volunteer and member of Coral Gables Downtown Kiwanis, and helped develop the Topmiller Canoe Base and Sea Base for the Boy Scouts of America…Survivors include a daughter, Diane Bieda of San Francisco; a granddaughter; a grandson; and two great-granddaughters." – Bowling Green Daily News, December 28, 1999
Alma and Charles Topmiller's daughter Diane Bieda died in March 2021.
Other Resources
Broadcasting (1935)
Sun-Sentinel, February 6, 1996
Moorpark Acorn, March 12, 2021
*Images are believed to be in the public domain, used by permission, or Creative Commons licensed & sourced via Wikimedia Commons, Vimeo, YouTube, or Flickr, unless otherwise noted*