April 28th Birthdays
If you were born on April 28th you share a celebrity birthday with these famous people:
Ann-Margret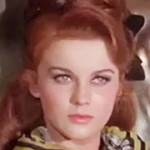 is 81 (nee Ann-Margret Olsson)
Emmy Award-winning Swedish-American dancer, singer, and actress (Grumpy Old Men; Tommy; Viva Las Vegas; Bye Bye Birdie; Kitten with a Whip; The Swinger; State Fair; Stagecoach; The Train Robbers; Carnal Knowledge; The Pleasure Seekers), born April 28, 1941. (Ann-Margret 1966 Stagecoach)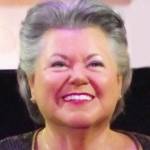 Ginette Reno is 76 (nee Ginette Raynault)
Canadian author, actress of movies (Mambo Italiano) and television (Innocence; Million Dollar Babies), composer, Juno Award-winning French and English singer (Beautiful Second Hand Man), born April 28, 1946. (Ginette Reno 2013 Photo: Eliedion)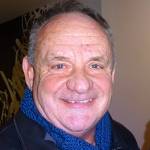 Paul Guilfoyle is 73
American actor of TV (Jim Brass on CSI: Crime Scene Investigation; Secret Agent Man; The Good Fight; Colony) and movies (Company Man; Final Analysis, Air Force One, Cadillac Man, True Colors; Random Hearts; Primary Colors; L.A. Confidential), born April 28, 1949. (Paul Guilfoyle 2016 Photo: Greg2600)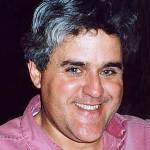 Jay Leno is 72 (nee James Douglas Muir Leno)
American actor & voice actor (Cars; Ted 2), stand-up comedian, producer, TV host (The Tonight Show with Jay Leno; The Jay Leno Show; Jay Leno's Garage), car enthusiast and collector (150+ cars & 110+ motorcycles), Popular Mechanics columnist, born April 28, 1950. (Jay Leno 1993 Photo: Alan Light)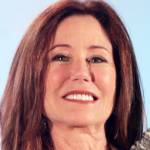 Mary McDonnell is 70
American actress of stage, TV (President Laura Roslin on Battlestar Galactica; Sharon Raydor on Major Crimes & The Closer; High Society; As The World Turns; ER) and movies (Dances With Wolves; Grand Canyon; Sneakers; Independence Day), born April 28, 1952. (Mary McDonnell 2015 Photo: Gage Skidmore)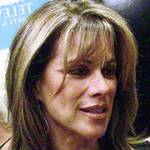 Nancy Lee Grahn is 66
Daytime Emmy Award-winning American TV actress (Julia Wainwright Capwell on Santa Barbara; Alexis Davis on General Hospital & Port Charles; Beverly Wilkes on One Life to Live; Models Inc.; Murder One; Melrose Place; 7th Heaven) born April 28, 1956. (Nancy Lee Grahn 2010 Photo: Mingle MediaTV)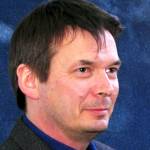 Ian Rankin is 62 (aka Jack Harvey)

Edgar Award-winning Scottish short story writer (Beggars Banquet) and crime fiction novelist, creator of Inspector Rebus & Malcolm Fox mysteries (Knots and Crosses; Black and Blue; Resurrection Men; Exit Music; Rather Be the Devil; Mortal Causes), born April 28, 1960. (Ian Rankin 2007 Photo: TimDuncan)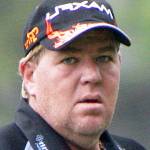 John Daly is 56 ("Long John")
American PGA professional golfer, winner of the 1991 PGA Championship and 1995 The Open Championship, 1991 PGA Tour Rookie of the Year, 2004 PGA Tour Comeback Player of the Year, and JD Designs golf course design company founder, born April 28, 1966. (John Daly 2007 Photo: Keith Allison)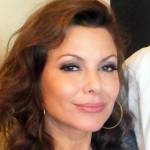 Kari Wuhrer is 55 (aka Kari Salin)
American singer and actress of TV (Sliders; General Hospital; Class of '96; Swamp Thing) & movies (Eight Legged Freaks; Boulevard; Sensation; Sex & The Other Man; Beyond Desire; Terminal Justice; Anaconda; Malevolent; The Crossing Guard), born April 28, 1967. (Kari Wuhrer 2014 Photo: Rob DiCaterino)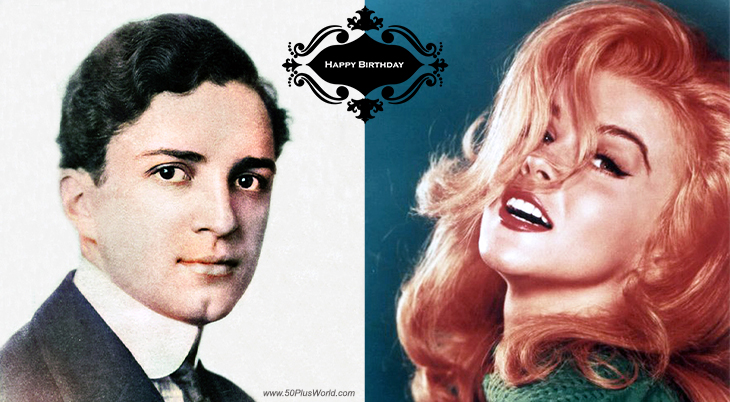 (Bryant Washburn 1915 | Ann-Margret 1960s: Film Star Vintage)
Happy Birthday to everyone celebrating their birthday on April 28th!
Remember These April 28th Famous Birthdays
Harper Lee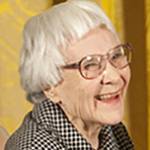 (nee Nelle Harper Lee)
American novelist whose first book won the 1961 Pulitzer Prize for Fiction (To Kill a Mockingbird; Go Set a Watchman), childhood friend of Truman Capote (basis for Dill in To Kill a Mockingbird) (born Apr. 28, 1926 – died Feb. 19, 2016; age 89). Harper Lee had hearing and vision loss before her death. (Harper Lee 2007 Photo: Eric Draper / White House)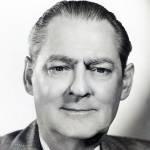 Lionel Barrymore (nee Lionel Herbert Blythe)

American director and Academy Award-winning actor of radio, stage, and movies (A Free Soul; It's a Wonderful Life; Captains Courageous; Duel in the Sun; Key Largo; The Temptress; Test Pilot; Grand Hotel; Night Flight; The Gorgeous Hussy; Dr. Kildare films) (born Apr. 28, 1878 – died Nov. 15, 1954; age 76). Lionel Barrymore died of a heart attack. (Lionel Barrymore 1942 Photo: NBC)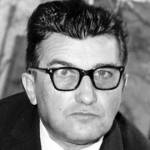 Ferrucio Lamborghini
Italian mechanic, pioneering manufacturer (Lamborghini Trattori – tractors, Lamborghini Automobili – cars, Lamborghini Calor – HVAC, Lambhorgini Oleodinamica – hydraulic valves) (born Apr. 28, 1916 – died Feb. 20, 1993; age 76). Ferrucio Lamborghini died after a heart attack. (Ferrucio Lamborghini Photo: Automobili Lamborghini S.p.A. / Kys96811)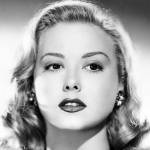 Adele Mara (nee Adelaida Delgado)
American pin-up, actress of TV (Maverick; 77 Sunset Strip; Cheyenne; The Adventures of Rin Tin Tin) and movies (Sands of Iwo Jima; Wake of the Red Witch; Thoroughbreds; California Passage; The Inner Circle; Shut My Big Mouth; You Were Never Lovelier; Night Train to Memphis) (born Apr. 28, 1923 – died May 7, 2010; age 87).  (Adele Mara 1945 The Tiger Woman: Republic Pictures)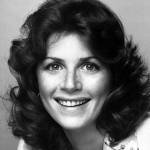 Marcia Strassman
American singer and actress of TV (M*A*S*H; Julie Kotter on Welcome Back, Kotter; Booker; Providence; Tremors; Good Time Harry; Noah Knows Best; Third Watch) and movies (Honey, I Shrunk the Kids; Another Stakeout; The Aviator) (born Apr. 28, 1948 – died Oct. 24, 2014; age 66). Marcia Strassman died of breast cancer. (Marcia Strassman 1975 Photo: ABC Television)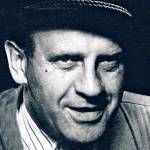 Oskar Schindler
Austrian-Hungarian-German WWII Nazi spy, and businessman who bribed SS officials in order to save 1200+ Polish Jews from concentration camps (inspiration for Schindler's List 1993 movie & Schindler's Ark 1982 novel) (born Apr. 28, 1908 – died Oct. 9, 1974; age 66). Oskar Schindler's cause of death is unknown. (Oskar Schindler 1947 Photo: Seetheholyland.net)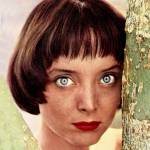 Carolyn Jones
American actress of TV (Morticia Addams on The Addams Family; Myrna Clegg on Capitol; Batman; Zane Grey Theater; Dragnet) and movies (Baby Face Nelson; King Creole; How The West Was Won; Sail a Crooked Ship; Career; House of Wax; A Ticklish Affair) (born Apr. 28, 1930 – died Aug. 3, 1983; age 53). Carolyn Jones died of colon cancer. (Carolyn Jones 1958: Modern Screen) 
Terry Pratchett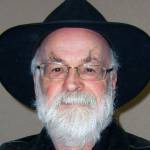 (nee Terence David John Pratchett)
Best-selling English comedic fantasy novelist, creator of the Discworld series (The Colour of Magic; The Last Continent, The Fifth Elephant; Wintersmith), & youth fiction author (The Carpet People; Johnny and the Bomb; Dodger) (born Apr. 28, 1948 – died Mar. 12 2015; age 66). Terry Pratchett died of early-onset Alzheimer's Disease. (Terry Pratchett 2012 Photo: © Luigi Novi)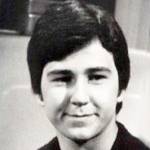 Bruno Kirby (nee Bruno Giovanni Quidaciolu Jr.)
American singer, comedian, and actor of TV (The Super; Room 222) and movies (City Slickers; Almost Summer; When Harry Met Sally; The Harrad Experiment; The Godfather: Part II; Where the Buffalo Roam; Borderline; Summer Heat; The Freshman) (born Apr. 28, 1949 – died Aug. 14, 2006; age 57). Bruno Kirby died of leukemia complications. (Bruno Kirby 1972 Photo: ABC TV)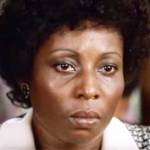 Madge Sinclair (nee Madge Dorita Walters)
Jamaican-American actress of stage, TV (R.N. Ernestine Shoop on Trapper John, M.D.; Roots; Ohara; Queen; Gabriel's Fire; Pros and Cons; Me and the Boys) and movies (Conrack; Cornbread, Earl and Me; Leadbelly; Coming to America) (born Apr. 28, 1938 – died Dec. 20, 1995; age 57). Madge Sinclair died of leukemia complications. (Madge Sinclair 1975 Cornbread, Earl and Me)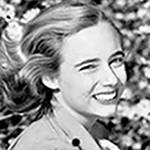 Lois Duncan (nee Lois Duncan Steinmetz; aka Lois Kerry)
American poet, magazine article writer (Redbook; McCall's; Reader's Digest), children's book writer (Hotel for Dogs) and young adult author (I Know What You Did Last Summer; Summer of Fear; Ransom; Killing Mr. Griffin; Down A Dark Hall; Locked In Time) (born Apr. 28, 1934 – died June 15, 2016; age 82). (Lois Duncan Steinmetz 1950 Photo: Joseph Steinmetz / Florida Memory)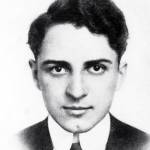 Bryant Washburn (nee Franklin Bryant Washburn III)
American actor of classic & silent films (Jazzland; Wet Paint; The Madman; The Prince of Graustark; Skinner's Big Idea; The Gypsy Trail; Till I Come Back to You; Venus in the East; Too Much Johnson; Carson City Cyclone; Million Dollar Racket; Gambling With Souls; Death Valley Rangers; West of the Pecos; Captain Midnight) (born Apr. 28, 1889 – died Apr. 30, 1963; age 74). (Bryant Washburn 1915)
*Images are public domain or Creative Commons licensed & sourced via Wikimedia Commons, Vimeo, or Flickr, unless otherwise noted*