April 3rd Birthdays
If you were born on April 3rd you share a birthday with these famous people: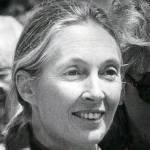 Jane Goodall is 86 (nee Valerie Jane Morris-Goodall)
English anthropologist, primatologist, author, chimpanzee researcher, expert and author (My Friends the Wild Chimpanzees; The Chimpanzees of Gombe), African wildlife conservationist (Jane Goodall Institute), and octogenarian born April 3, 1934. (Jane Goodall 1986 Photo: Al Hartmann)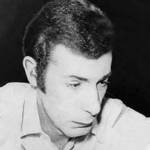 Jeff Barry is 82 (nee Joel Adelberg)
Songwriters Hall of Fame American musician, songwriter (Be My Baby; Leader of the Pack; Sugar, Sugar; Look of Love, Da Doo Ron Ron, I Honestly Love You; Then He Kissed Me) & composer for movies (The Idolmaker; Hello Down There) and TV (The Jeffersons; One Day at a Time; Family Ties), born April 3, 1938.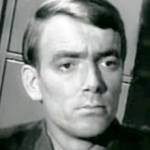 Eric Braeden is 79 (nee Hans-Jörg Gudegast)
German-American Daytime Emmy Award-winning actor of TV (Captain Hans Dietrich on Rat Patrol; Victor Newman on The Young and the Restless; Combat!) and films (100 Rifles; Titanic; Dayton's Devils), born April 3, 1941. (Eric Braeden 1965 12 O'Clock High)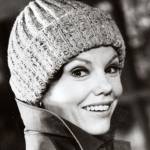 Marsha Mason is 78
American actress of stage, TV (Frasier; Love of Life; Where the Heart Is; Sibs), and movies (The Goodbye Girl; Cinderella Liberty; Only When I Laugh; Chapter Two; Heartbreak Ridge; The Cheap Detective; Audrey Rose; Nick of Time; Max Dugan Returns), born April 3, 1942. (Marsha Mason 1979 Photo)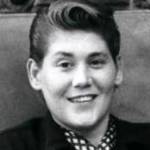 Wayne Newton is 78 (nee Carson Wayne Newton; "Mr. Las Vegas")
American Las Vegas act, singer (Danke Schoen; Daddy, Don't You Walk So Fast; Red Roses for a Blue Lady), actor of TV & movies (Vegas Vacation), Arabian horse breeder (Aramus Arabians), and septuagenarian senior citizen born April 3, 1942. (Wayne Newton 1960s Photo)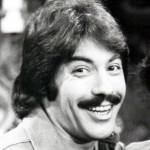 Tony Orlando is 76 (nee Michael Anthony Orlando Cassavitis)
American music producer, CBS record company executive, singer (Tie a Yellow Ribbon Round the Ole Oak Tree; Knock Three Times; Candida) and TV host (The Tony Orlando and Dawn Show) born April 3, 1944. (Tony Orlando 1976 Chico and the Man Photo: NBC Television)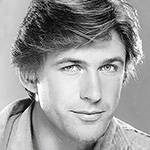 Alec Baldwin is 62 (nee Alexander Rae Baldwin III)
Emmy Award-winning American actor of TV (Jack Donaghy on 30 Rock; Saturday Night Live; Knots Landing; The Doctors), and movies (The Hunt for Red October; Beetlejuice; Married to the Mob; The Shadow; Pearl Harbor; The Departed; Still Alice; It's Complicated), born April 3, 1958. (Alec Baldwin 1983 Photo: CBS)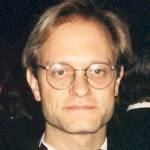 David Hyde Pierce is 61 (nee David Pierce)

Tony & Emmy Award-winning American comedian, voice artist, and actor of stage, TV (Dr. Niles Crane on Frasier; The Powers That Be; The Good Wife), & movies (The Fisher King; Down With Love; Sleepless in Seattle; Wolf; Nixon), born April 3, 1959. (David Hyde Pierce 1994 Photo: Alan Light)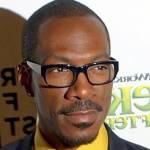 Eddie Murphy is 59 (nee Edward Regan Murphy)
American comedian, singer (Party All the Time), voice actor (Mulan; Shrek) screenwriter & actor of TV (Saturday Night Live) and movies (Beverly Hills Cop; Trading Places; 48 Hrs.; Norbit; Coming to America; Dr. Dolittle; The Nutty Professor), born April 3, 1961. (Eddie Murphy 2010 Photo: David Shankbone)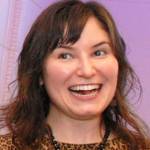 Jennifer Rubin is 58 

American model (1984 Ford International Model of the Year) and actress of TV & movies (Bad Dreams; The Crush; Permanent Record; Blueberry Hill; Bitter Harvest; Saints and Sinners; Delusion; Sanctimony; Fatal Conflict; Falcon Down), born April 3, 1962. (Jennifer Rubin 2011 Photo: R. Paul Skeehan)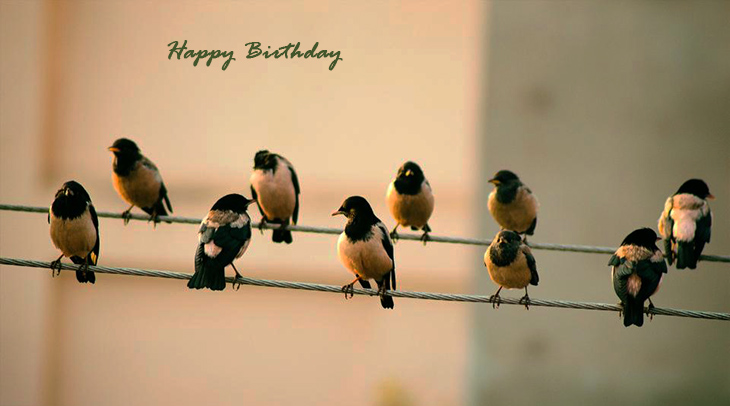 (Yellow & Black Birds on a Wire Photo: Ridham Nagralawala via Unsplash)
Happy Birthday to everyone celebrating their birthday on April 3rd!
And remembering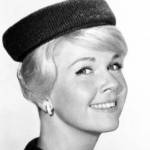 Doris Day (nee Doris Mary Ann Kappelhoff)
Grammy Award-winning American singer (Que Sera Sera; Secret Love) and actress of TV (The Doris Day Show) & movies (Calamity Jane; Pillow Talk; Teacher's Pet; The Glass Bottom Boat; Storm Warning; The Man Who Knew Too  Much) (born Apr. 3, 1922 – died May 13, 2019; age 97). Cause of death for Doris Day is unknown. (Doris Day 1960 Midnight Lace Photo: Universal)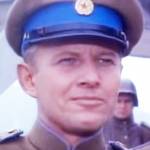 Jan Merlin (nee Jan Wasylewski)
Daytime Emmy Award-winning American screenwriter (Another World) and character actor of TV (Tom Corbett, Space Cadet; The Rough Riders; Laramie; Perry Mason; The Virginian; The F.B.I.; Combat!) and movies (Screaming Eagles; The Peacemaker) (born April 3, 1925. – died Sept. 30, 2019; age 94). Cause of death for Jan Merlin is unknown. (Jan Merlin 1966 12 O'Clock High)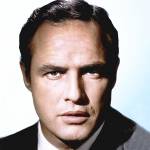 Marlon Brando (nee Marlon Brando Jr.)

Academy Award-winning American movie actor (On the Waterfront; Apocalypse Now; A Streetcar Named Desire; The Godfather; A Dry White Season; Sayonara; Guys and Dolls; The Chase; Last Tango in Paris; The Young Lions; Mutiny on the Bounty) (born Apr. 3, 1924 – died July 1, 2004; age 80). Marlon Brando died of respiratory failure. (Marlon Brando Photo: Lou Wolf)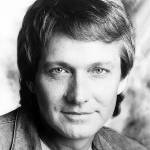 Billy Joe Royal
American singer (Down in the Boondocks; I Knew You When; I've Got to Be Somebody; Cherry Hill Park; Tell It Like It Is; Love Has No Right; Till I Can't Take It Anymore; I Knew You When; Hush; Yo-Yo; Burned Like a Rocket; I Miss You Already) (born Apr. 3, 1942. – died Oct. 6, 2015; age 73). Cause of death for Billy Joe Royal is unknown. (Billy Joe Royal 1988 Photo)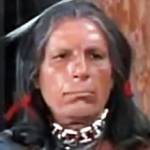 Iron Eyes Cody (nee Espera Oscar de Corti)

Prolific American actor of TV (Bonanza; Gunsmoke; Daniel Boone) and movies (Sitting Bull; The Paleface; The Great Sioux Massacre; Grayeagle; Custer's Last Stand; Train to Alcatraz; Fort Defiance; Black Gold; Massacre River) (born Apr. 3, 1904 – died Jan. 4, 1999; age 94). Iron Eyes Cody died of mesothelioma. (Iron Eyes Cody 1970 The Cockeyed Cowboys of Calico County Screenshot)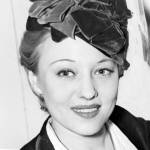 Sally Rand (nee Helen Gould Beck; aka Billie Beck)
American burlesque dancer (fan dance, balloon bubble dance), singer, & actress (Golf Widows; The Fighting Eagle; Bolero; Sunset Murder Case; The Texas Bearcat; Braveheart; Man Bait; The Night of Love) (born Apr. 3, 1904 – died Aug. 31, 1979; age 75). Sally Rand died of congestive heart failure. (Sally Rand 1937 Photo: New York World-Telegram and the Sun)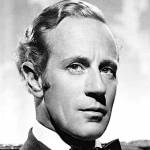 Leslie Howard (nee Leslie Howard Steiner)
English actor of stage & movies (Gone With the Wind; The Scarlet Pimpernel; Berkeley Square; The Petrified Forest; Of Human Bondage; Pygmalion; British Agent; Intermezzo; The Lady is Willing; The 49th Parallel) (born Apr. 3, 1893 – died June 1, 1943; age 50). Leslie Howard died when his flight was shot down by a Luftwaffe fighter. (Leslie Howard Gone With the Wind Photo: Photofest)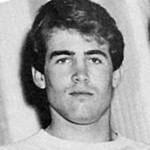 Jan Berry (nee William Jan Berry)
American record producer, music arranger, songwriter (I Adore Him; Ride the Wild Surf) & singer for Jan and Dean (Baby Talk; Surf City; Dead Man's Curve; The Little Old Lady from Pasadena; I Found a Girl), and inspiration for the 1978 TV movie Deadman's Curve (born Apr. 3, 1941 – died Mar. 26, 2004; age 62). Jan Berry had a seizure before he died. (Jan Berry 1964 Photo: WWDC Radio)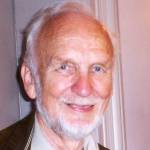 Reginald Hill
English crime writer, author of Andrew Dalziel and Peter Pascoe mystery novels  (A Clubbable Woman; Ruling Passion; An April Shroud; A Pinch of Snuff; A Killing Kindness; Blood Sympathy; Born Guilty; Killing the Lawyers) (born Apr. 3, 1936 – died Jan. 12, 2012; age 75). Reginald Hill died of a brain tumour. (Reginald Hill 2009 Photo: © Martin Edwards, used by permission)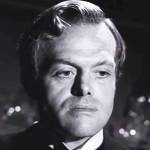 Kevin Hagen
American actor of movies & TV (Little House on the Prairie; Yancy Derringer; Mannix; Land of the Giants; The Big Valley; Mission: Impossible; Daniel Boone; Bonanza; The Time Tunnel; Perry Mason; Laramie; The Twilight Zone; Ironside; M*A*S*H; Simon & Simon) (born Apr. 3, 1928 – died July 9, 2005; age 77). Kevin Esophageal cancer before he died. (Kevin Hagen 1962 Thriller)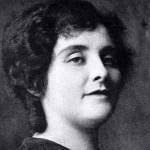 Mildred Bracken
American silent film actress (The Immortal Alamo; The Fall of a Nation; Old and New Tahiti; The Way of a Mother; The Pride of the South; Molly's Mistake; The Kiss of Salvation; The Rustler's Daughter; Judgment of the Sea), second wife of director Bertram Bracken (born Apr. 3 1896 – died Feb. 24, 1964; age 67). Cause of death for Mildred Bracken is unknown. (Mildred Bracken Photo: Méliès)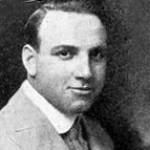 Allan Dwan (nee Joseph Aloysius Dwan)
Pioneering Canadian film producer, founder Flying A Studios, & director (Heidi; Brewster's Millions; Sands of Iwo Jima; Wild Blue Yonder; Escape to Burma; Hold Back the Night; The Restless Breed; Stage Struck; Robin Hood;Mr. Fix-It; Getting Mary Married) (born Apr. 3, 1885 – died Dec. 28, 1981; age 96). Allan Dwan died of heart failure. (Allan Dwan 1915 Photo: Motion Picture News)
*Images are public domain or Creative Commons licensed & sourced via Wikimedia Commons, Vimeo, or Flickr, unless otherwise noted*