Boomer TV Trivia: MASH
Q1: What was the name of the M*A*S*H series finale episode which aired in 1983?
Q2: What do the letters in the series title M*A*S*H stand for?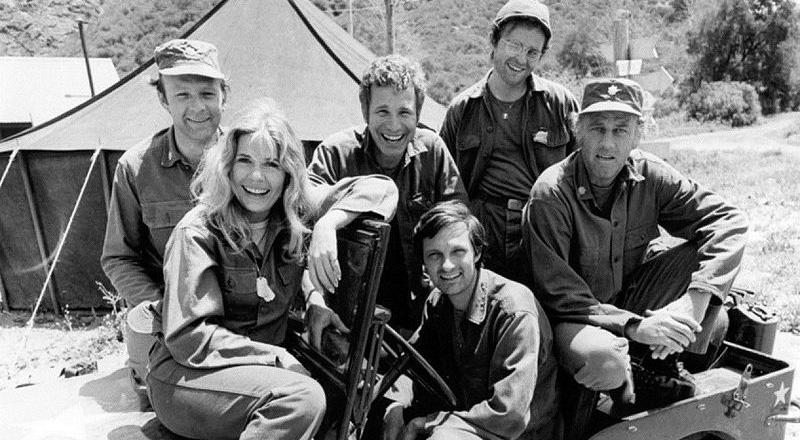 (Larry Linville, Loretta Swit, Wayne Rogers, Alan Alda, Gary Burghoff & McLean Stevenson 1974 M*A*S*H Cast Photo: CBS TV)
Surprisingly, M*A*S*H was almost cancelled in it's first season (1st episode aired in September 1972).
During season two it's time slot was changed to run after All in the Family, and from that point (another 10 seasons) the baby boomer generation embraced it and M*A*S*H was never out of the Top 20 TV programs in the ratings.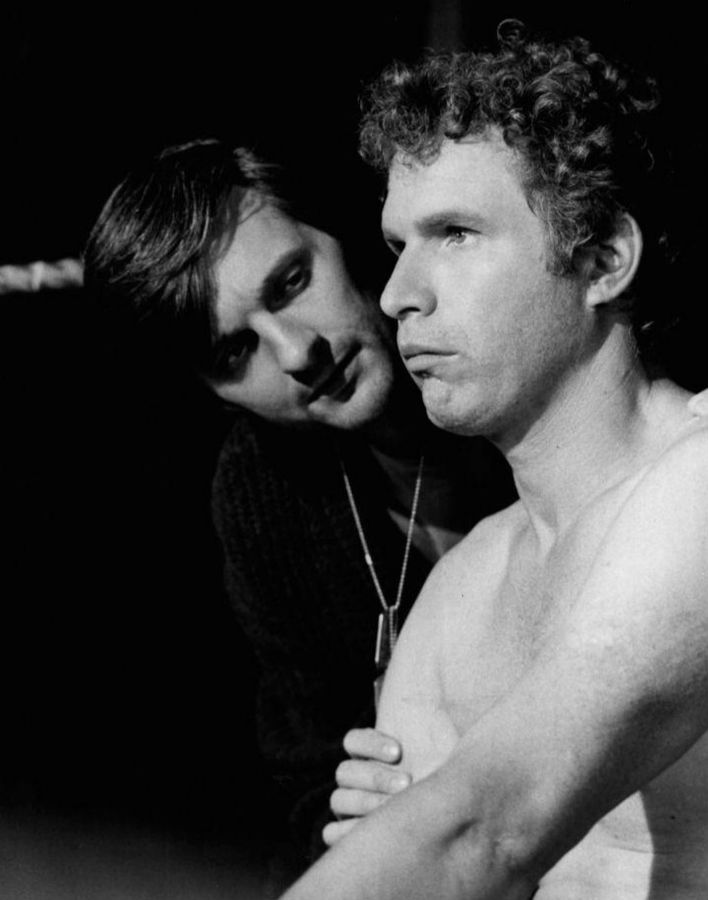 (Alan Alda / Hawkeye Pierce & Wayne Rogers / Trapper John 1972 M*A*S*H Photo: CBS Television)
Leading man Alan Alda (Captain and Chief Surgeon "Hawkeye" Pierce), who also wrote and directed many episodes during the 11 year run of the tv show, appeared in every episode.
Alan Alda won 5 Emmy Awards (acting, directing, writing), 6 golden globes (acting) and 3 Director's Guild Awards (directing) for his work on M*A*S*H.
On M*A*S*H, Hawkeye's main sidekick is Trapper John, played by actor Wayne Rogers. Rogers had already had episodic guest-starring roles in several television series during the late 1950s and 1960s.
He'd been a regular on TV soap opera Search for Tomorrow as Slim Davis, and guest-starred several times on The F.B.I. and western series like Law of the Plainsman and Gunsmoke.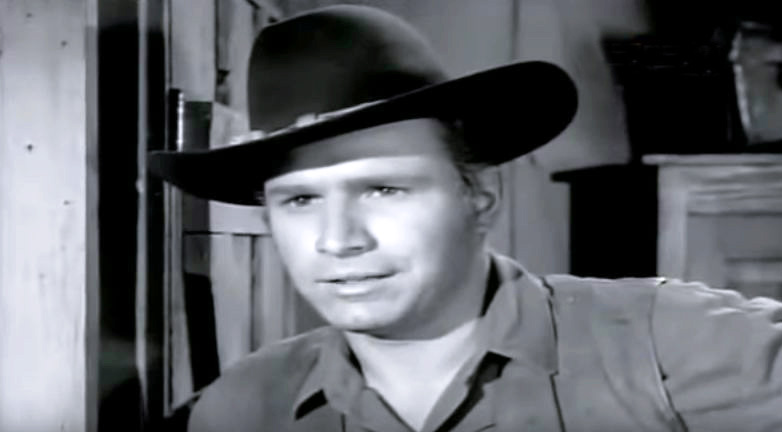 (Wayne Rogers 1960 Stagecoach West)
Wayne Rogers had co-starred with Robert Bray as stagecoach owners in the western TV series Stagecoach West (1960-1961), a serious type of role that he was often cast in during the 1960s.
On M*A*S*H, Wayne Rogers' comedic talents were allowed to come to the forefront. He left the TV show after 3 years when audiences and writers seemed to be showing a preference for Alan Alda's character of Hawkeye Pierce. His character of Trapper John was spun off into a hospital drama Trapper John, M.D. (1979-1986) starring former Bonanza actor Pernell Roberts (Adam Cartwright) as the title character.  
Meanwhile, Rogers went on to star in TV movies and a couple of other 1970s TV series – City of Angels, House Calls – that never lived up to the popularity of M*A*S*H. He had a recurring role as Charlie Garrett on Murder, She Wrote, and a memorable turn as Chief Will Henry Lee in the popular TV mini-series Chiefs (1983), based on the book by Stuart Woods. 
Wayne Rogers found success outside acting in the land of stock markets, investments, and real estate. He died of pneumonia complications in December 2015 at the age of 82. 
Other M*A*S*H regular cast members from the first season that have left us:
(Larry Linville 1977 M*A*S*H Photo: CBS Television)
Larry Linville (Major Frank Burns) died of cancer surgery complications and pneumonia in 2000.
Prior to co-starring on M*A*S*H, Linville had a recurring role on Mannix (starring Mike Connors) from 1968-1970 as a policeman, Lt. George Kramer. Linville left M*A*S*H after the 1977 season.
Fans could catch glimpses of him after that, in short-lived 1970s-1980s roles or series like Grandpa Goes to Washington, Herbie the Love Bug, Checking In, and Paper Dolls. 
Larry Linville's last appearance onscreen was playing a minister in the feature film West from North Goes South (2004).
McLean Stevenson, who played Lt. Colonel Henry Blake on M*A*S*H, died of a heart attack in 1996. He was a regular on TV as Michael Nicholson on The Doris Day Show from 1969-1971 before landing his gig on M*A*S*H.
Stevenson left M*A*S*H to star in his own sitcom, The McLean Stevenson Show (1976-1977). Other regular/recurring gigs on TV followed in 1970s-1980s series like In The Beginning, Hello, Larry, Condo, and Dirty Dancing.
William Christopher (Father Mulcahy) had a recurring role as Private Lester Hummer on Gomer Pyle: USMC, and a few guest-starring gigs on popular series such as The Andy Griffith Show, 12 O'Clock High, Movin' On, and That Girl, before landing the role of Father Mulcahy on M*A*S*H.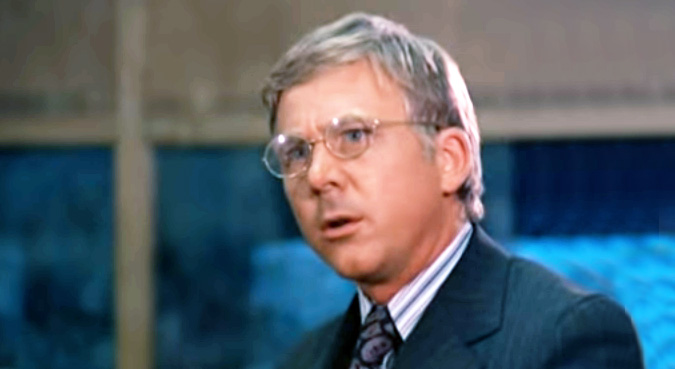 (William Christopher 1974 Movin' On)
When M*A*S*H ended in 1983, William Christopher joined his former fellow cast members Jamie Farr and Harry Morgan in the 1983-1985 TV sitcom After MASH. One of his last appearances on television was as Father Tobias on daytime television soap opera Days of Our Lives in 2012. William Christopher died in 2016 of cancer.
Only Alan Alda, Loretta Swit (Margaret "Hot Lips" Houlihan), Jamie Farr (cross-dressing Corporal Maxwell Q. Klinger) and William Christopher, were on M*A*S*H for all 11 seasons. Both Jamie Farr and Alan Alda had served in the U. S. Army in Korea themselves, albeit after the end of the Korean War.
Although M*A*S*H won an Emmy in 1974 for Outstanding Comedy Series, it was a dark comedy. M*A*S*H was recognized by a Peabody Award in 1976 for "the manner in which comedy is used to lift the spirit, and, as well, to offer a profound statement on the nature of war."
Below, the cast of M*A*S*H circa 1977, clockwise from top left: William Christopher; Gary Burghoff as Cpl. Walter 'Radar' O'Reilly; David Ogden Stiers as Major Charles Winchester; Jamie Farr, Mike Farrell as Captain B. J. Hunnicutt, Alan Alda, Harry Morgan as Col. Sherman T. Potter, and Loretta Swit.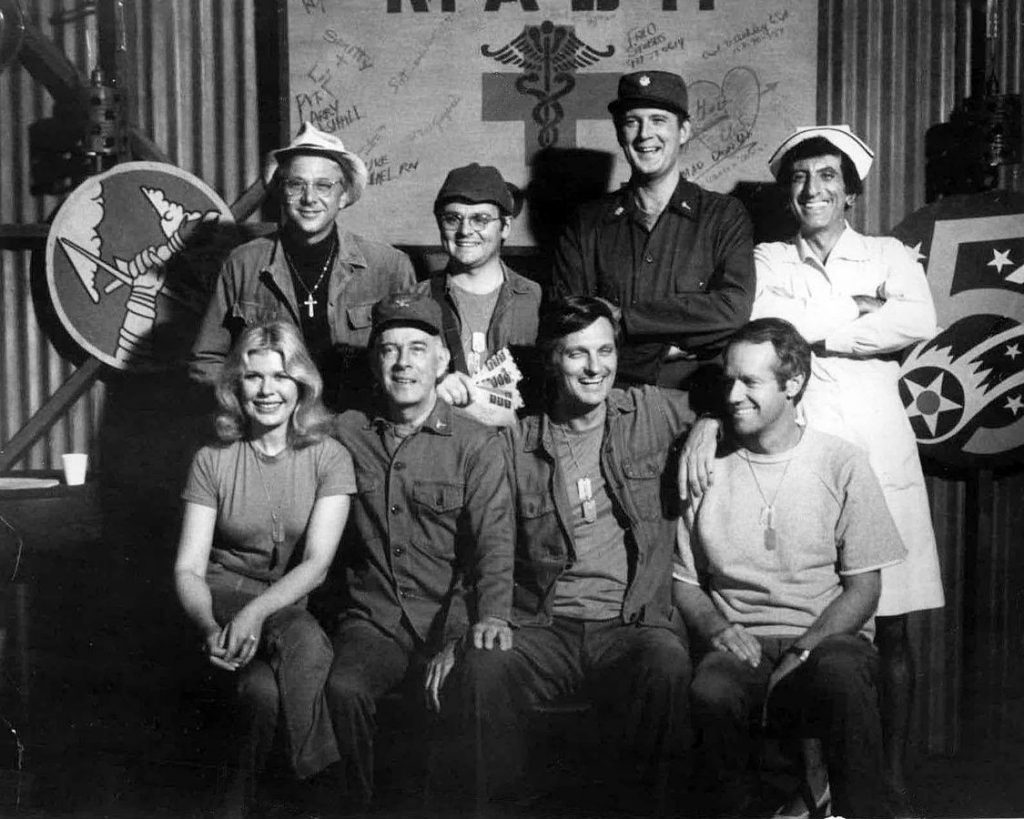 (1977 M*A*S*H Cast Photo: CBS Television)
A1: The Goodbye, Farewell, and Amen episode of M*A*S*H had a 125 million viewers and became the highest rated and most watched American television show in history.
A2: Although M*A*S*H premiered just as the Vietnam War was winding down, it depicted a medical team stationed at the 4077th Mobile Army Surgical Hospital in South Korea during the Korean War.
Note: This article was first published in 2015. It has been updated with new & additional content.
*Images are public domain or Creative Commons licensed & sourced via Wikimedia Commons, Vimeo, YouTube, or Flickr, unless otherwise noted*