September 3rd Birthdays
If you were born on September 3rd you share a celebrity birthday with these famous people: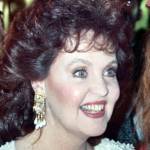 Pauline Collins is 83 (married John Alderton)

Tony Award-winning English actress of stage, TV (Upstairs, Downstairs; No, Honestly; Doctor Who; Forever Green), and movies (Shirley Valentine; City of Joy; Paradise Road; You Will Meet a Tall Dark Stranger; The Time of Their Lives; Albert Nobbs), born September 3, 1940. (Pauline Collins 1990 Photo: Alan Light)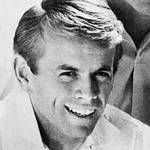 Al Jardine is 81 (nee Alan Charles Jardine)
American guitarist, singer & songwriter with Rock & Roll Hall of Fame band the Beach Boys (Help Me, Rhonda; Come Go with Me; California Girls; Fun, Fun, Fun; Barbara Ann; Sloop John B; Good Vibrations; You Still Believe In Me), born September 3, 1942. (Al Jardine 1965 The Beach Boys Photo: Capitol Records)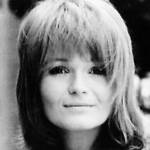 Valerie Perrine is 80 (ex-partner of Jeff Bridges, Stan Dragoti, others)
American model & actress of TV (Dolores Pierce on As the World Turns; Nash Bridges) and movies (Lenny; Superman; The Electric Horseman; The Border; Maid to Order; What Women Want; Silver Skies; W. C. Fields and Me; The Californians), born September 3, 1943. (Valerie Perrine 1975 Photo)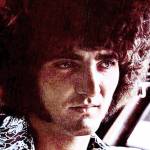 Don Brewer is 75 (nee Donald George Brewer)
American drummer, songwriter, co-founder and lead singer for Grand Funk Railroad (We're an American Band; The Loco-Motion; Some Kind of Wonderful; Bad Time; Shinin' On; Feelin' Alright; Walk Like a Man; Heartbreaker; Rock & Sou), born September 3, 1948. (Don Brewer 1971: Premier Talent Associates)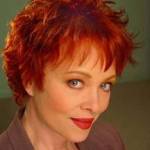 Shelley Taylor Morgan is 73 (nee Shelley Stein)
American actress & hostess of stage, radio (Audio Cinema), TV (Lorena Sharpe on General Hospital; Days of Our Lives; Pure Soap; Hunter; The Home Show), and movies (The Sword and the Sorcerer), born September 3, 1950. (Shelley Taylor Morgan Photo: Greg Taylor / Used by permission)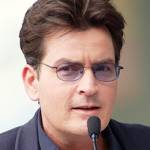 Charlie Sheen is 58 (nee Carlos Irwin Estévez; son of Martin Sheen)

American producer & actor of TV (Charlie Harper on Two and a Half Men; Anger Management; Spin City) & movies (Major League; Platoon; Wall Street; Eight Men Out; Navy Seals; The Rookie), born September 3, 1965. Brother of Emilio Estevez; ex of Denise Richards. (Charlie Sheen 2009: Angela George)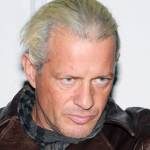 Costas Mandylor is 58 (nee Constantinos Theodosopoulos)
Greek-Australian actor of TV (Picket Fences; Players; Secret Agent Man) & movies (Mobsters; Virtuosity; Stealth Fighter; The Pledge; Intrepid; Above & Beyond; Turn of Faith; Soapdish; Saw films), born September 3, 1965. Ex of Talisa Soto; brother of Louis Mandylor. (Costas Mandylor 2013: Michael Koschinski)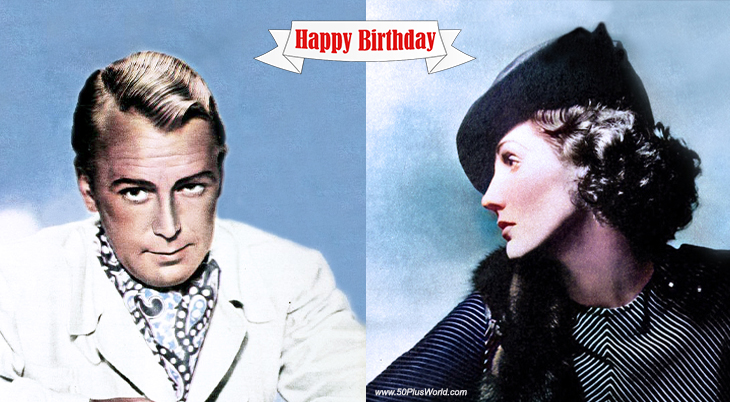 (Alan Ladd 1945 | Kitty Carlisle 1934 [colorized])
Happy Birthday to everyone celebrating their birthday on September 3rd!
Remember These September 3rd Famous Birthdays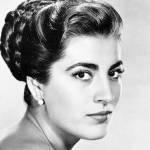 Irene Papas (nee Irini Lelekou; ex-lover of Marlon Brando)
Greek singer, actress of stage & film (Zorba the Greek; The Moon-Spinners; The Trojan Women; The Guns of Navarone; Electra; Into the Night; Captain Corelli's Mandolin; A Dream of Kings; Anne of the Thousand Days; Lion of the Desert; The Message; Attila) (born Sept. 3, 1926 – died Sept. 14, 2022; age 96). Irene Papas had Alzheimer's disease before she died. (Irene Papas 1956: MGM)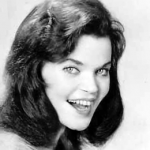 Eileen Brennan (nee Verla Eileen Brennan)
Emmy Award-winning American actress of stage, TV (Captain Doreen Lewis on Private Benjamin), and movies (Private Benjamin; Divorce American Style; The Cheap Detective; The Last Picture Show; Clue; Murder by Death; Daisy Miller; The Funny Farm) (born Sept. 3, 1932 – died July 28, 2013; age 80). Eileen Brennan died of bladder cancer. (Eileen Brennan 1963 Photo)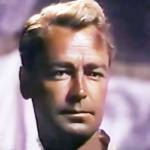 Alan Ladd (father of Alan Ladd Jr., David Ladd, Alanna Ladd)
American producer & actor of radio, TV, & films (This Gun For Hire; The Great Gatsby; Appointment With Danger; Shane; The Blue Dahlia; Thunder in the East; The Red Beret; The Light of Western Stars; The Carpetbaggers; The Glass Key) (born Sept. 3, 1913 – died Jan. 29, 1964; age 50). Married Sue Carol. Alan Ladd died of a drug & alcohol overdose. (Alan Ladd 1953 Desert Legion)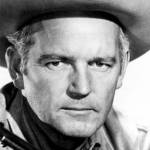 Terry Wilson (nee Terry W. Wilson)
American stuntman, dancer, and actor of TV (Bill Hawks on Wagon Train; The Virginian) & films (The Shakiest Gun in the West; Westworld; Escape to Witch Mountain; Pillars of the Sky; The Plainsman; The War Wagon; A Man Called Gannon; Dirty Dingus Magee; Charge of the Model T's) (born Sept. 3, 1923 – died Mar. 30, 1999; age 75). (Terry Wilson 1962 Wagon Train Photo: ABC)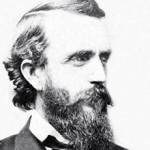 George Hearst (married Phoebe Apperson; dad of William Randolph Hearst)
American San Simeon ranch owner, thoroughbred race horse owner, prospector, mining investor (Orphir Silver Mine; Ontario Silver Mine; Homestake Gold Mine; Anaconda Copper Mine; Comstock Lode), newspaper owner (San Francisco Examiner), & politician (California senator) (born Sept. 3, 1820 – died Feb. 28, 1891; age 70). (George Hearst c. 1860: William Shew)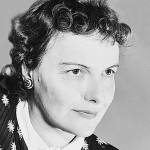 Sally Benson
American journalist (New York Morning Telegraph), The New Yorker short story author (Junior Miss; Meet Me in St. Louis; Suite 2049; The Overcoat), and screenwriter (Viva Las Vegas; Shadow of a Doubt; Summer Magic; The Singing Nun; Come to the Stable; Anna and the King of Siam; Conspirator) (born Sept. 3, 1897 – died July 19, 1972; age 74). (Sally Benson 1941 Photo: Al Aumuller)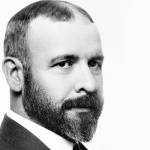 Louis Sullivan ("Father of Skyscrapers"; "Father of Modernism")
American Chicago School architect of steel high-rise office & mixed-use buildings with business Dankmar Adler (1889 Auditorium Building, Chicago; 1890 Schiller / Garrick Building, Chicago; 1891 Wainwright Building, St. Louis; 1894 Chicago Stock Exchange Building; 1896 Guaranty Building, Buffalo) (born Sept. 3, 1856 – died Apr. 14, 1924; age 67). (Louis Sullivan c. 1895)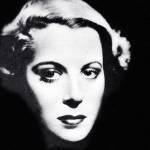 Kitty Carlisle (nee Catherine Conn; married Moss Hart) 

American Theater Hall of Fame opera singer, actress & personality of stage, TV (To Tell the Truth; What's My Line?) and movies (She Loves Me Not; Here is My Heart; A Night at the Opera; Hollywood Canteen; Larceny With Music; Six Degrees of Separation; Murder at the Vanities) (born Sept. 3, 1910 – died Apr. 17, 2007; age 96). Ex-partner of George Gershwin. (Kitty Carlisle 1935)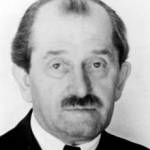 Ferdinand Porsche Sr.
International Motorsports Hall of Fame Czechoslovakian-German automobile engineer (1st wheel-hub motor, gasoline-electric hybrid car; Volkswagen Beetle), Porsche founder, & WWII Nazi SS-Oberführer (born Sept. 3, 1875 – died Jan. 30, 1951; age 75). Ferdinand Porsche Sr. died weeks after a stroke. (Ferdinand Porsche 1942 Photo: Bundesarchiv, Bild 183-B21019)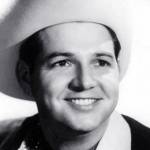 Hank Thompson (nee Henry William Thompson)
Country Music Hall of Fame American songwriter & singer (Brazos Valley Boys – The Wild Side of Life; Rub-a-Dub-Dub; Wake Up, Irene; Humpty Dumpty Heart; Waiting in the Lobby of Your Heart; The New Green Light) (born Sept. 3, 1925 – died Nov. 6, 2007; age 82). Hank Thompson died of lung cancer. (Hank Thompson c. 1950s Photo: Capitol Records / Thunderbird Artists Inc.)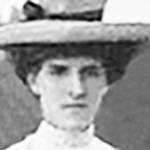 Dorothea Lambert Chambers (nee Dorothea Katherine Douglass)
International Tennis Hall of Fame English tennis player, 7X Wimbledon Grand Slam tennis singles champion, 1908 London Olympic Games women's singles gold medalist, 1925 Wrightman Cup champion (British team captain), badminton player, and author (Tennis for Ladies) (born Sept.. 3, 1878 – died Jan. 7, 1960; age 81). (Dorothea Lambert Chambers 1906: The Sketch)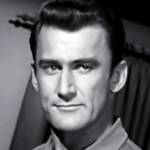 Don Kennedy (nee Donald Frederick Kennedy; aka Bud Kennedy)
American actor of TV (Laramie; Tales of Wells Fargo; The Life and Legend of Wyatt Earp; Death Valley Days; Gomer Pyle: USMC: The Monkees; Hazel; The Rifleman; Bat Masterson; You Are There) and films (Spring Affair; The Stunt Man; An Annapolis Story; Hud; Walk Like a Dragon) (born Sept. 3, 1921 – Apr. 3, 2013; age 91). Son of Tom Kennedy. (Don Kennedy 1959 Tombstone Territory)
Cecil Parker (nee Cecil Schwabe)
English actor of stage, TV, & movies (The Lady Vanishes; Captain Boycott; The Weaker Sex; Under Capricorn, The Man in the White Suit; The Ladykillers; The Wreck of the Mary Deare; Indiscreet; Heavens Above; Carry On Jack; A Tale of Two Cities; Housemaster; Swiss Family Robinson) (born Sept. 3, 1897 – died Apr. 20, 1971; age 73). (Cecil Parker 1937 Storm in a Teacup Trailer)
American singer and actress of stage, TV (Nancy Hughes McClosky on As the World Turns 1956-2010; Trudy Bauer Palmer on Guiding Light; Mister Peepers; Trudy on Valiant Lady; Inner Sanctum; The Philco-Goodyear Television Playhouse) (born Sept. 3, 1918 – died May 1, 2010; age 91). Cause of death for Helen Wagner is unknown. (Helen Wagner 1956 As The World Turns / CBS)
*Images are public domain or Creative Commons licensed & sourced via Wikimedia Commons, Vimeo, or Flickr, unless otherwise noted*