September 3rd Birthdays
If you were born on September 3rd you share a celebrity birthday with these famous people: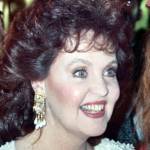 Pauline Collins is 82

Tony Award-winning English actress of stage, TV (Upstairs, Downstairs; No, Honestly; Doctor Who; Forever Green), and movies (Shirley Valentine; City of Joy; Paradise Road; You Will Meet a Tall Dark Stranger; The Time of Their Lives; Albert Nobbs), born September 3, 1940. (Pauline Collins 1990 Photo: Alan Light)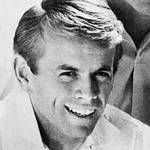 Al Jardine is 80 (nee Alan Charles Jardine)
American guitarist, singer & songwriter with Rock & Roll Hall of Fame band the Beach Boys (Help Me, Rhonda; Come Go with Me; California Girls; Fun, Fun, Fun; Barbara Ann; Sloop John B; Good Vibrations; You Still Believe In Me), born September 3, 1942. (Al Jardine 1965 The Beach Boys Photo: Capitol Records)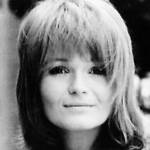 Valerie Perrine is 79
American model & actress of TV (Dolores Pierce on As the World Turns; Nash Bridges) and movies (Lenny; Superman; The Electric Horseman; The Border; Maid to Order; What Women Want; Silver Skies; W. C. Fields and Me; The Californians), born September 3, 1943. (Valerie Perrine 1975 Photo)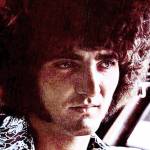 Don Brewer is 74 (nee Donald George Brewer)
American drummer, songwriter, co-founder and lead singer for Grand Funk Railroad (We're an American Band; The Loco-Motion; Some Kind of Wonderful; Bad Time; Shinin' On; Feelin' Alright; Walk Like a Man; Heartbreaker; Rock & Sou), born September 3, 1948. (Don Brewer 1971: Premier Talent Associates)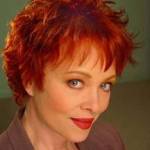 Shelley Taylor Morgan is 72 (nee Shelley Stein)
American actress & hostess of stage, radio (Audio Cinema), TV (Lorena Sharpe on General Hospital; Days of Our Lives; Pure Soap; Hunter; The Home Show), and movies (The Sword and the Sorcerer), born September 3, 1950. (Shelley Taylor Morgan Photo: Greg Taylor / Used by permission)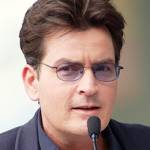 Charlie Sheen is 57 (nee Carlos Irwin Estévez; married Denise Richards)

American producer & actor of TV (Charlie Harper on Two and a Half Men; Charlie Goodson on Anger Management; Spin City) and movies (Major League; Platoon; Wall Street; Eight Men Out; Navy Seals; The Rookie; Loaded Weapon 1), born September 3, 1965. (Charlie Sheen 2009 Photo: Angela George)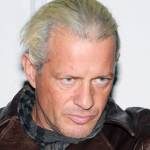 Costas Mandylor is 57 (nee Constantinos Theodosopoulos)
Greek-Australian actor of TV (Kenny Lacos on Picket Fences; Players; Secret Agent Man; 7th Heaven) and movies (Mobsters; Virtuosity; Stealth Fighter; The Pledge; Intrepid; Above & Beyond; Turn of Faith; Soapdish; Saw films), born September 3, 1965. (Costas Mandylor 2013 Photo: Michael Koschinski)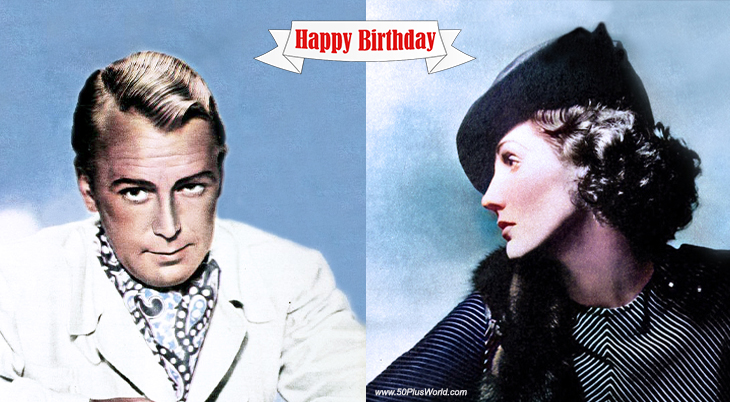 (Alan Ladd 1945 | Kitty Carlisle 1934 [colorized])
Happy Birthday to everyone celebrating their birthday on September 3rd!
Remember These September 3rd Famous Birthdays
Irene Papas (nee Irini Lelekou; aka Irene Pappas)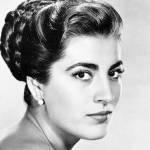 Greek singer, actress of stage & film (Zorba the Greek; The Moon-Spinners; The Trojan Women; The Guns of Navarone; Electra; Into the Night; Captain Corelli's Mandolin; A Dream of Kings; Anne of the Thousand Days; Lion of the Desert) (born Sept. 3, 1926 – died Sept. 14, 2022; age 96). Irene Papas had Alzheimer's disease before she died. (Irene Papas 1956: MGM)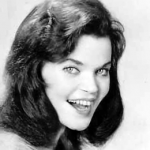 Eileen Brennan (nee Verla Eileen Brennan)
Emmy Award-winning American actress of stage, TV (Captain Doreen Lewis on Private Benjamin), and movies (Private Benjamin; Divorce American Style; The Cheap Detective; The Last Picture Show; Clue; Murder by Death; Daisy Miller; The Funny Farm) (born Sept. 3, 1932 – died July 28, 2013; age 80). Eileen Brennan died of bladder cancer. (Eileen Brennan 1963 Photo)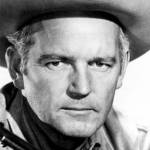 Terry Wilson (nee Terry W. Wilson)
American stuntman, dancer, and actor of TV (Bill Hawks on Wagon Train; The Virginian) & films (The Shakiest Gun in the West; Westworld; Escape to Witch Mountain; Pillars of the Sky; The Plainsman; The War Wagon; A Man Called Gannon; Dirty Dingus Magee; Charge of the Model T's) (born Sept. 3, 1923 – died Mar. 30, 1999; age 75). (Terry Wilson 1962 Wagon Train Photo: ABC)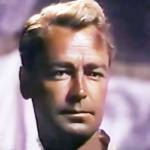 Alan Ladd
American producer & actor of radio, TV, & films (This Gun For Hire; The Great Gatsby; Appointment With Danger; Shane; The Blue Dahlia; Thunder in the East; Botany Bay; The Red Beret; The Light of Western Stars; The Carpetbaggers; The Glass Key) (born Sept. 3, 1913 – died Jan. 29, 1964; age 50). Alan Ladd died of an accidental drug & alcohol overdose. (Alan Ladd 1953 Desert Legion)
Cecil Parker (nee Cecil Schwabe)
English actor of stage, TV, & movies (The Lady Vanishes; Captain Boycott; The Weaker Sex; Under Capricorn, The Man in the White Suit; The Ladykillers; The Wreck of the Mary Deare; Indiscreet; Heavens Above; Carry On Jack; A Tale of Two Cities; Housemaster; Swiss Family Robinson) (born Sept. 3, 1897 – died Apr. 20, 1971; age 73). (Cecil Parker 1937 Storm in a Teacup Trailer)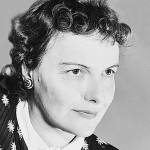 Sally Benson
American journalist (New York Morning Telegraph), The New Yorker short story author (Junior Miss; Meet Me in St. Louis; Suite 2049; The Overcoat), and screenwriter (Viva Las Vegas; Shadow of a Doubt; Summer Magic; The Singing Nun; Come to the Stable; Anna and the King of Siam; Conspirator) (born Sept. 3, 1897 – died July 19, 1972; age 74). (Sally Benson 1941 Photo: Al Aumuller)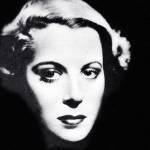 Kitty Carlisle (nee Catherine Conn) 

American Theater Hall of Fame opera singer, actress & personality of stage, TV (To Tell the Truth; What's My Line?) and movies (She Loves Me Not; Here is My Heart; A Night at the Opera; Hollywood Canteen; Six Degrees of Separation) (born Sept. 3, 1910 – died Apr. 17, 2007; age 96). Kitty Carlisle died of pneumonia and congestive heart failure. (Kitty Carlisle 1935)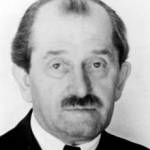 Ferdinand Porsche Sr.
International Motorsports Hall of Fame Czechoslovakian-German automobile engineer (1st wheel-hub motor, gasoline-electric hybrid car; Volkswagen Beetle), Porsche founder, & WWII Nazi SS-Oberführer (born Sept. 3, 1875 – died Jan. 30, 1951; age 75). Ferdinand Porsche Sr. died weeks after a stroke. (Ferdinand Porsche 1942 Photo: Bundesarchiv, Bild 183-B21019)
American singer and actress of stage, TV (Nancy Hughes McClosky on As the World Turns 1956-2010; Trudy Bauer Palmer on Guiding Light; Mister Peepers; Trudy on Valiant Lady; Inner Sanctum; The Philco-Goodyear Television Playhouse) (born Sept. 3, 1918 – died May 1, 2010; age 91). Cause of death for Helen Wagner is unknown. (Helen Wagner 1956 As The World Turns / CBS)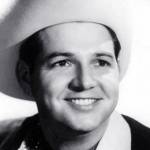 Hank Thompson (nee Henry William Thompson)
Country Music Hall of Fame American songwriter & singer (Brazos Valley Boys – The Wild Side of Life; Rub-a-Dub-Dub; Wake Up, Irene; Humpty Dumpty Heart; Waiting in the Lobby of Your Heart; The New Green Light) (born Sept. 3, 1925 – died Nov. 6, 2007; age 82). Hank Thompson died of lung cancer. (Hank Thompson c. 1950s Photo: Capitol Records / Thunderbird Artists Inc.)
*Images are public domain or Creative Commons licensed & sourced via Wikimedia Commons, Vimeo, or Flickr, unless otherwise noted*