April 27th Birthdays
If you were born on April 27th you share a celebrity birthday with these famous people: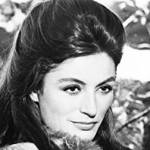 Anouk Aimée is 91 (nee Nicole Françoise Florence Dreyfus)
French movie actress (La Dolce Vita; 8 1/2; A Man and a Woman; Justine; Bethune: The Making of a Hero; Ready to Wear / Prêt-à-Porter; Lola; Second Chance; Model Shop; Sodom and Gomorrah; A Leap in the Dark; The Lovers of Verona), born April 27, 1932. Ex of Albert Finney. (Anouk Aimée 1967 Photo)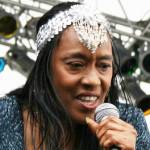 Ann Peebles is 76
American songwriter, soul singer (I Can't Stand the Rain; I'm Gonna Tear Your Playhouse Down; Part Time Love; I Pity the Fool; Breaking Up Somebody's Home; [You Keep Me] Hangin' On; Slipped, Tripped and Fell in Love; Somebody's On Your Case), born April 27, 1947. (Ann Peebles 2007 Photo: Lindsey Turner)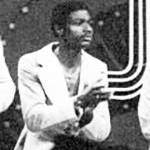 Herb Murrell is 743 ("Herbie")
American soul singer and Stylistics founding member (You Make Me Feel Brand New; I'm Stone In Love With You; You Are Everything; Break Up to Make Up; Betcha by Golly, Wow; Can't Help Falling in Love; Can't Give You Anything), born April 27, 1949. (Herb Murrell 1974 Soul Train Photo: Billboard)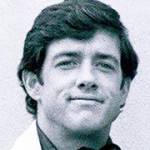 Doug Sheehan is 74 (nee Douglas Stuart Sheehan)
American actor of stage, TV (Ben Gibson on Knots Landing; Joe Kelly on General Hospital; Day by Day; Mel Horowitz on Clueless; Edward Spellman on Sabrina, the Teenage Witch; Charlie's Angels), and feature films (10; Cops n Roberts), born April 27, 1949. (Doug Sheehan 1981 Heaven on Earth Photo: NBC)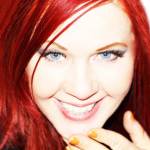 Kate Pierson is 75 (nee Catherine Elizabeth Pierson)
American musician, songwriter, singer and co-founder of the B-52's (Rock Lobster; Love Shack; Roam; Deadbeat Club; Meet The Flintstones; Good Stuff; Private Idaho; Legal Tender), and restaurateur (Kate's Lazy Desert; Kate's Lazy Meadow), born April 27, 1948. (Kate Pierson 2013 Photo: monicanation)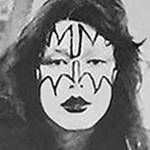 Ace Frehley is 72 (nee Paul Daniel Frehley; "Spaceman"; "Space Ace")
American guitarist, singer, and songwriter solo, and as a founding member of Rock & Roll Hall of Fame group Kiss (Rock and Roll All Nite; Shout It Out Loud; Beth; I Was Made for Lovin' You; Calling Dr. Love; New York Groove; I Love It Loud), born April 27, 1951. (Ace Frehley 1975 Photo: Casablanca Records)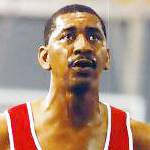 George Gervin is 71 ("The Iceman")
Naismith Memorial Basketball Hall of Fame American ABA & NBA basketball shooting guard (Virginia Squires, San Antonio Spurs, Chicago Bulls), 1970s-1980s 9-time NBA All-Star, and 4-time scoring champ, born April 27, 1952. (George Gervin 1990s Photo: Jordi Bonhevi Castanyer)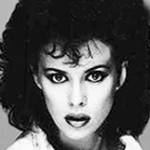 Sheena Easton is 64 (nee Sheena Shirley Orr)
Grammy Award-winning Scottish-American singer (9 to 5 [Morning Train]; We've Got Tonight; For Your Eyes Only; Modern Girl; The Lover in Me; You Could Have Been With Me; Long Distance Love Affair) and actress (Miami Vice) born April 27, 1959. (Sheena Easton 1984 Photo: Harriet Wasserman / ICM)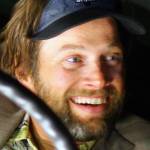 James LeGros is 61 (son-in-law of Robert Loggia)

American actor of movies (Phantasm II; Drugstore Cowboy; Solarbabies; Point Break; Guncrazy; My New Gun; Hollywood Heartbreak; Singles; Blood and Concrete; Bad Girls; Just Looking; Boys) & TV (Ally McBeal; Mercy; Justified), born April 27, 1962. (James Le Gros 2006 Sherman's Way Photo: Filmsaavy)
Schae Harrison is 61 (nee Deborah Schaeffer; partner of Mick Cain)

American fashion model, dancer (Seattle Seahawks cheerleader), host and actress of television (Darla Einstein-Forrester on The Bold and the Beautiful; General Hospital; Baby Talk; Search Party; Castle) and movies (Savages; Interlocked: Thrilled to Death), born April 27, 1962.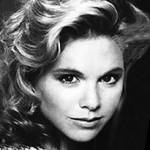 Cali Timmins is 60 (nee Carolyn Timmins; sister Margo Timmins)
Canadian actress of TV (Maggie Shelby Coleridge on Ryan's Hope; Paulina Cory on Another World; Maggie Davenport on Rin Tin Tin: K-9 Cop; Street Legal; Sweating Bullets) & films (The Hotel New Hampshire; Space Hunter), born April 27, 1963. Granddaughter of Noah Timmins. (Cali Timmins 1986: ABC)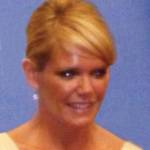 Maura West is 51 (nee Maura Jo Snyder; married Scott DeFreitas)
American actress of daytime TV / soap operas (Carly Tenney Snyder on As the World Turns; Ava Jerome / Cassadine & Denise DeMuccio on General Hospital; Diane Jenkins Newman on The Young and the Restless) and films (Come Back to Me), born April 27, 1972. (Maura West 2010 Photo: Greg Hernandez)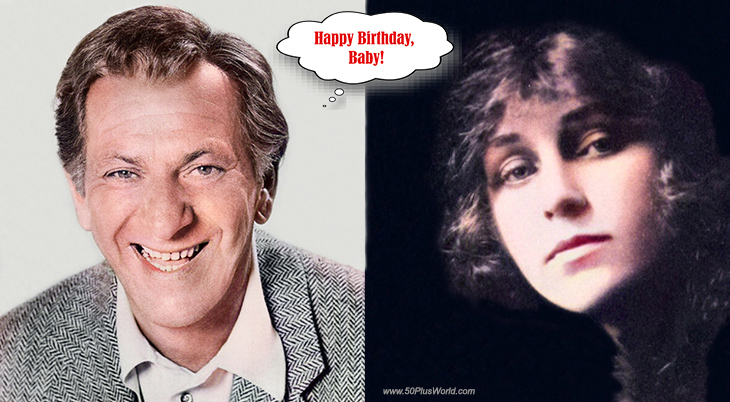 (Jack Klugman 1972: ABC | Florence La Badie: Thanhouser)
Happy Birthday to everyone celebrating their birthday on April 27th!
Remember These April 27th Famous Birthdays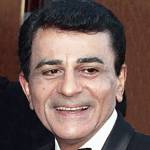 Casey Kasem (nee Kemal Amin Kasem)
American TV and radio DJ & host (American Top 40; Casey's Top 40; Casey's Countdown), actor & voice artist of TV and movies (Shaggy on What's New, Scooby Doo?; Josie and the Pussy Cats; Battle of the Planets) (born Apr. 27, 1932 – died June 15, 2014; age 82). Casey Kasem had Lewy body dementia before he died of sepsis. (Casey Kasem 1989 Emmy Awards Photo: Alan Light)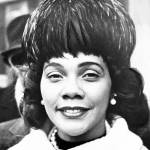 Coretta Scott King (nee Coretta Scott)
American women's, LGBT, and civil rights activist and leader, author, wife of Martin Luther King Jr. (born Apr. 27, 1927 – died Jan. 30, 2006; age 78). Coretta Scott King had ovarian cancer and a stroke before she died of respiratory failure. (Coretta Scott King 1964 Photo: Herman Hiller / New York World-Telegram & Sun / US Library of Congress)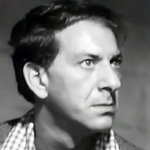 Jack Klugman (nee Jacob Klugman; ex of Brett Somers)
American Emmy Award-winning character actor of stage, TV (Oscar Madison on The Odd Couple; Quincy, M.E.; You Again?; The Greatest Gift; Harris Against the World), and movies (12 Angry Men; The Detective; Goodbye, Columbus; Days of Wine and Roses) (born Apr. 27, 1922 – died Dec. 24, 2012; age 90). Jack Klugman died of prostate cancer. (Jack Klugman 1956 Time Table)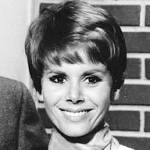 Judy Carne (nee Joyce Audrey Botterill; ex of Burt Reynolds)

English actress of stage, TV (Rowan & Martin's Laugh-In, The Rag Trade, Love on a Rooftop; The Hollywood Squares; On the Brighter Side; Fair Exchange; The Baileys of Balboa; 12 O'Clock High; The Man from U.N.C.L.E.), and movies (All the Right Noises) (born Apr. 27, 1939 – died Sept. 3, 2015; age 76). Cause of death for Judy Carne was pneumonia. (Judy Carne 1966 Photo: ABC TV)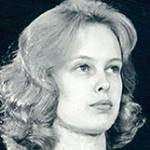 Sandy Dennis (nee Sandra Dale Dennis; ex of Eric Roberts)
Tony & Academy Award-winning American actress of stage, movies (Up the Down Staircase; Sweet November; The Out of Towners; Who's Afraid of Virginia Woolf?; Splendor in the Grass; The Four Seasons), and TV (Guiding Light; The Fugitive) (born Apr. 27, 1937 – died Mar. 2, 1992; age 54). Sandy Dennis died of ovarian cancer. (Sandy Dennis 1960 Face of a Hero Photo: Friedman-Abeles)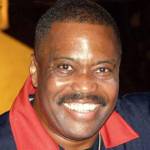 Cuba Gooding Sr. (father of Cuba Gooding Jr.)
American singer solo and as lead singer for The Main Ingredient (Everybody Plays the Fool; Just Don't Want To Be Lonely; Happiness is Just Around the Bend; Spinning Around {I Must Be Falling in Love]; Rolling Down a Mountainside; I'm So Proud) (born Apr. 27, 1944 – died Apr. 20, 2017; age 72). Cuba Gooding Sr. died of natural causes. (Cuba Gooding Sr. 2008 Photo: Phil Konstantin)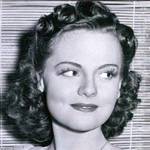 Kitty Kelly (nee Sue O'Neil)
American actress & host of stage (Ziegfeld Follies), radio, TV & movies (White Shoulders; Behind Office Doors; Men of Chance; Beginners Luck; Rhythm in the Air; Ladies of the Jury; Men With Wings; Grand Jury Secrets; She Was a Lady) (born Apr. 27, 1902 – died June. 29, 1968; age 66). Kitty Kelly died of cancer. (Kitty Kelly 1939 All Women Have Secrets Photo: Paramount Photos)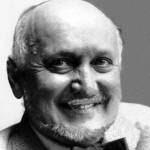 Ludwig Bemelmans
Austro-Hungarian-American 1954 Caldecott Medal winner, children's book illustrator & writer (Rosebud; Madeline's Rescue; Madeline and the Bad Hat; Madeline and the Gypsies; Madeline in London; Madeline's Christmas) (born Apr. 27, 1898 – died Oct. 1, 1962; age 64). Ludwig Bemelmans died of pancreatic cancer. (Ludwig Bemelmans 1960: European Travel Commission)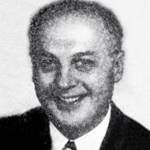 Walter Lantz (married Grace Stafford)
American animated film producer & director (Oswald the Lucky Rabbit), painter, illustrator & cartoonist, founder of Walter Lantz Productions and creator of cartoon characters Woody Woodpecker, Andy Panda, Space Mouse, Homer Pigeon, Chilly Willy, & Wally Walrus (born Apr. 27, 1899 – died Mar. 22, 1994; age 94). Walter Lantz died of heart failure. (Walter Lantz 1948 Photo)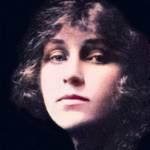 Florence La Badie (nee Florence Russ; fiance of Daniel Carson Goodman)
American-Canadian silent movie star (The Man Without a Country; The Price of Her Silence; The Million Dollar Mystery; Dr. Jekyll and Mr. Hyde; The Adventures of a Diplomatic Freelance; The Cat's Paw; The Mystery of the Haunted Hotel; David Copperfield) (born Apr. 27, 1888 – died Oct. 13, 1917; age 29). Florence La Badie died after a car accident. (Florence La Badie 1915: Thanhouser)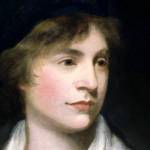 Mary Wollstonecraft (married William Godwin; ex-partner of Gilbert Imlay)
English feminist, women's rights advocate, & writer (A Vindication of the Rights of Woman; Thoughts on the Education of Daughters; A Historical and Moral View of the French Revolution) (born Apr. 27, 1759 – died Sept. 10, 1797; age 38). Mother of Mary Shelley. Mary Wollstonecraft died of septicaemia after childbirth. (Mary Wollstronecraft c. 1797: John Opie)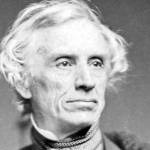 Samuel Morse (son of Jedidiah Morse; brother of Sidney Edwards Morse)
American sculptor, fantasy & portrait painter (Dying Hercules; President John Adams; President James Monroe; Marquis de Lafayette; Eli Whitney; The House of Representatives), co-founder & President of the National Academy of Design, inventor & telegraphy pioneer (Morse Code) (born Apr. 27, 1791 – died Apr. 2, 1872; age 80). (Samuel Morse 1857: Mathew Benjamin Brady)
Ulysses S. Grant (nee Hiram Ulysses Grant)
American military officer (Mexican-American War; American Civil War Union Army General), statesman & politician (Secretary of War; 18th President of the United States), civil rights advocate (Reconstruction Acts enforcement; 15th amendment ratification) (born Apr. 27, 1822 – died July 23, 1885; age 63). (Ulysses S. Grant c. 1870: Mathew Brady)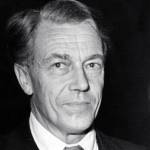 Cecil Day-Lewis (aka Nicholas Blake; father or Daniel Day-Lewis)
Irish-English poet, Oxford Professor of Poetry, & United Kingdom Poet Laureate, fiction writer (A Tangled Web; A Penknife in My Heart) & author of the Nigel Strangeways mystery novels (A Question of Proof; Thou Shell of Death; Minute for Murder), and WWII UK Home Guard volunteer (born Apr. 27, 1904 – died May 22, 1972; age 68). (Cecil Day-Lewis 1957)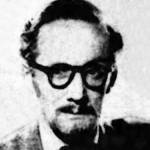 Colin Gordon
Ceylonese-British actor of stage, TV, & films (The One That Got Away; The Green Man; Folly to Be Wise; The Pink Panther; The Big Day; Night of the Eagle; In the Doghouse; Life at Stake; Green Grow the Rushes; The Man in the White Suit; Our Virgin Island; The Day They Robbed the Bank of England), and WWII veteran (born Apr. 27, 1911 – died Oct. 4, 1972; age 61). (Colin Gordon 1953)
*Images are assumed to be in the public domain or Creative Commons licensed & sourced via Wikimedia Commons, Vimeo, or Flickr, unless otherwise noted*