October 17th Birthdays
If you were born on October 17th, you share a birthday with these famous people: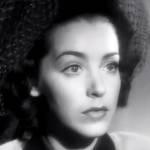 Marsha Hunt is 103 (nee Marcia Hunt)
American blacklisted actress of TV (Peck's Bad Girl; Empire State Building Murders) & films (Gentle Julia; College Holiday; Long Shot; Flight Command; Kid Glove Killer; The Human Comedy; Pilot #5; Smash Up: The Story of a Woman; Pride and Prejudice), born October 17, 1917. (Marsha Hunt 1948 Raw Deal)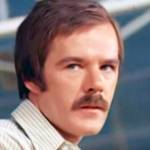 Robert F. Lyons is 81
American character actor of TV (Roswell; Dr. Lester Arnold on Days of Our Lives; The F.B.I.; Falcon Crest; CHiPs) and movies (The Todd Killings; Getting Straight; Platoon Leader; Shoot Out; Cease Fire; Murphy's Law; Death Wish II; The Omega Code), born October 17, 1939. (Robert F. Lyons 1974 Movin' On)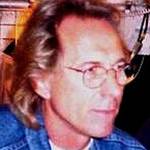 Gary Puckett is 78
American musician, singer, & founding member of Gary Puckett & the Union Gap (Young Girl; Woman, Woman; Lady Willpower; Over You; This Girl is a Woman Now; Don't Give In to Him), born October 17, 1942. (Gary Puckett 2000s Photo: protestphotos1)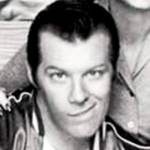 Michael McKean is 73
American comedian & actor of TV (Lenny Kosnowski on Laverne & Shirley and Happy Days; Chuck on Better Call Saul; Saturday Night Live; Primetime Glick; Smallville; The X-Files), & movies (A Mighty Wind; True Crime; Used Cars), born October 17, 1947. (Michael McKean 1976 Laverne and Shirley Photo: ABC)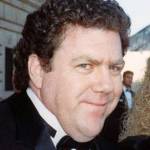 George Wendt is 72
American character actor of TV (Norm Peterson on Cheers; The George Wendt Show; Saturday Night Live) and films (Gung Ho; No Small Affair; House; Guilty by Suspicion; Forever Young; Plain Clothes; Thief of Hearts; Fletch; Dreamscape), born October 17, 1948. (George Wendt 1989 Photo: Alan Light)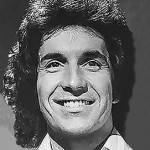 Bill Hudson is 71 (nee William Hudson)
American singer, the oldest Hudson Brother, comedian and actor of movies (Big Shots; Zero to Sixty; Hysterical) and TV (The Hudson Brothers Razzle Dazzle Show; The Hollywood Squares; Doogie Howser, M.D.), born October 17, 1949. (Bill Hudson 1979 Bonkers! Photo: ITC Entertainment)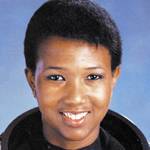 Mae Jemison is 64
International Space Hall of Fame American physician (CDC; Peace Corps), engineer & retired NASA astronaut (Space Shuttle Endeavour 1992 – first African American in space), and businesswoman (BioSentient Corp), born October 17, 1956. (Mae C. Jemison 1992 Photo: NASA)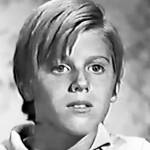 Vincent Van Patten is 63
American pro tennis player, World Poker Tour player & TV commentator, actor of TV (Apple's Way; Three for the Road; Baywatch; The Young and the Restless; Medical Center) and movies (The Break; Rock 'n' Roll High School) born October 17, 1957. (Vincent Van Patten 1970 Bracken's World)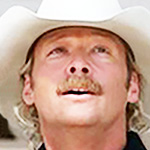 Alan Jackson is 62
Grammy Award-winning Country Music Hall of Fame American singer & songwriter (It's Five O'Clock Somewhere; Remember When; Where I Come From; It Must Be Love; Chattahoochee; Little Bitty; Don't Rock the Jukebox; Dallas), born October 17, 1958. (Alan Jackson 2002 Photo: Joe Burlas / US Military, DoC)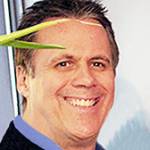 Richard Roeper is 61
Emmy Award-winning American journalist, non-fiction writer & movie critic of radio, newspapers (Chicago Sun-Times), TV host (Roeper's Reviews; Siskel & Ebert; Richard Roeper & the Movies; ReelzChannel Spotlight), and author born October 17, 1959. (Richard Roeper 2011 Photo: Daniel X. O'Neill)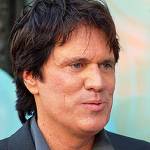 Rob Marshall is 60
Emmy and Academy Award-winning American choreographer, producer, and director of stage (Kiss of the Spider Woman), television (Annie), and movies (Chicago; Nine; Pirates of the Caribbean: On Stranger Tides; Into the Woods), born October 17, 1960. (Rob Marshall 2011 Photo: Angela George)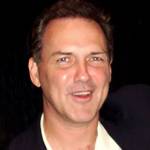 Norm MacDonald is 57(nee Norman Gene Macdonald)
Canadian stand up comedian, writer, host & actor of stage, TV (Saturday Night Live; Norm Henderson on Norm; Norm Macdonald Live; The Middle) and movies (Dirty Work; Billy Madison; The Animal; Funny People; Grown Ups) born October 17, 1963. (Norm MacDonald 2009 Photo: playerx from laguna hills)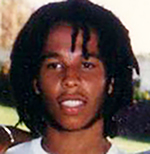 Ziggy Marley is 52 (nee David Nesta Marley)
Emmy and Grammy Award-winning Jamaican reggae musician, songwriter & lead singer of Ziggy Marley and the Melody Makers (Tomorrow People; Tumblin' Down; I Love You Too; Believe in Yourself [Arthur TV theme song]), born October 17, 1968. (Ziggy Marley 1987 Photo: Waipa Saberty)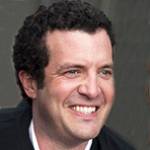 Rick Mercer is 51 (nee Richard Vincent Mercer)
Canadian comedian, producer, screenwriter, host & actor of TV (The Rick Mercer Report; The Industry; This Hour Has 22 Minutes) and movies (Bon Cop Bad Cop; Secret Nation; No Apologies; Understanding Bliss; The Vacant Lot), born October 17, 1969. (Rick Mercer 2010 Photo: Simon Fraser University)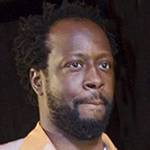 Wyclef Jean is 51 (nee Nel ust Wyclef Jean; aka Toussaint St. Jean)
Grammy Award-winning Haitian musician (keyboards, drums), singer, & songwriter of R&B, soul, hip hop, reggae fusion, and rap, with the Fugees (Killing Me Softly), Shakira (Hips Don't Lie), and as a solo artist (Gone till November), born October 17, 1969. (Wyclef Jean 2006 Photo: adanbouzoua)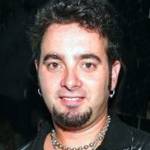 Chris Kirkpatrick is 49 (nee Christopher Alan Kirkpatrick)
American dancer-singer with NSYNC (It's Gonna Be Me; Bye Bye Bye; [God Must Have Spent] A Little More Time On You; This I Promise You; Music of My Heart; Girlfriend; Gone; I Want You Back), and voice-over actor, born October 17, 1971. (Chris Kirkpatrick 2007 Photo: LuckyPineapple at English Wikipedia)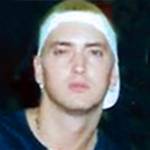 Eminem is 48 (nee Marshall Bruce Mathers III)
Grammy and Academy Award-winning American hip hop & rap singer-songwriter (Lose Yourself; My Name is; The Real Slim Shady; Stan; Love the Way You Lie; What's the Difference; Without Me), and film actor (8 Mile), born October 17, 1972. (Eminem 2000 Photo: Johnny Wilbank from Austin, USA)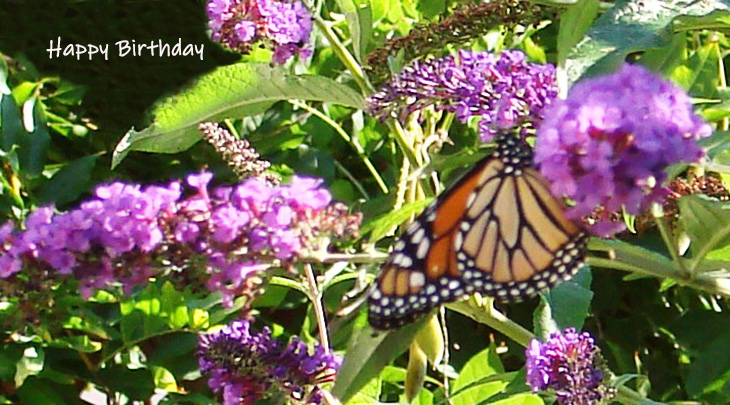 (Monarch Butterfly on Purple Butterfly Bush, Hamilton, Ontario Photo: © 2020 Anita Hamilton)
Happy Birthday to everyone celebrating their birthday on October 17th!
And remembering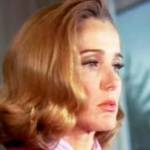 Julie Adams (nee Betty May Adams)

American actress of TV (Murder, She Wrote; Paula Denning on Capitol; General Hospital; The Jimmy Stewart Show; Code Red; Perry Mason; 77 Sunset Strip; Quincy M.E.), movies (Horizons West; The Lawless Breed; Creature from the Black Lagoon; McQ) (born Oct. 17, 1926 – died Feb. 23, 2019; age 92). Cause of death for Julie Adams is unknown. (Julie Adams 1970 Dan August)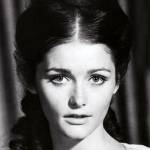 Margot Kidder (nee Margaret Ruth Kidder)
Canadian-American Emmy Award-winning actress of stage, TV (Boston Common; Shell Game; Street Legal), movies (The Great Waldo Pepper; Black Christmas; The Amityville Horror; Crime and Punishment; Superman films; Mob Story) (born Oct. 17, 1948 – died May 13, 2018; age 69.) Margot Kidder took a drug and alcohol overdose. (Margot Kidder 1969 Photo: United Artists)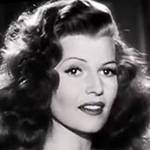 Rita Hayworth (nee Margarita Carmen Cansino; "The Love Goddess")
American singer, dancer & actress of movies (Gilda, Cover Girl; My Gal Sal; Pal Joey; Separate Tables; Miss Sadie Thompson; The Loves of Carmen; The Lady from Shanghai; Down to Earth; Susan and God; They Came to Cordura; Salome) (born Oct. 17, 1918 – died May 14, 1987; age 68). Rita Hayworth died of Alzheimer's Disease complications. (Rita Hayworth 1946 Gilda Trailer) 
Irene Ryan (nee Jesse Irene Noblett)
American character actress of vaudeville stages, radio, Broadway (Pippin), TV (Granny on The Beverly Hillbillies) and movies (Desire in the Dust; Sarong Girl; Melody Parade; The Beautiful Cheat; Bonzo Goes to College) (born Oct. 17, 1902 – died Apr. 26, 1973; age 70). Irene Ryan had a malignant brain tumor and a stroke before she died. (Irene Ryan 1944 San Diego I Love You)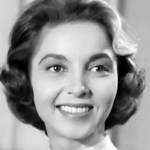 Beverly Garland (nee Beverly Lucy Fessenden)

American hotelier, actress of TV (Barbara Harper Douglas on My Three Sons, Dotty West on Scarecrow and Mrs. King; Decoy; The Bing Crosby Show; Port Charles; Gunsmoke) and movies (D.O.A.; Gunslinger;  Where the Red Fern Grows; Chicago Confidential; Gunslinger) (born Oct. 17, 1926 – died Dec. 5, 2008; age 82). Beverly Garland died of natural causes. (Beverly Garland 1957 Decoy)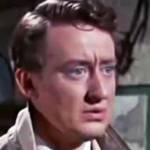 Tom Poston (nee Thomas Gordon Poston)

Emmy Award-winning American actor of TV (George Utley on Newhart; Mr. Bickley on Mork & Mindy; Grace Under Fire; The Bob Newhart Show; To Tell The Truth; Murphy Brown) & movies (Zotz!; The Old Dark House; Soldier in the Rain) (born Oct. 17, 1921 – died Apr. 30, 2007; age 85). Tom Poston died of respiratory failure. (Tom Poston 1963 The Old Dark House Trailer)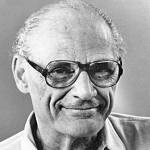 Arthur Miller
American Pulitzer Prize for Drama award-winning playwright (Death of a Salesman; The Crucible; After the Fall; All My Sons; The Last Yankee) and screenwriter (The Misfits; Let's Make Love; Everybody Wins) (born Oct. 17, 1915 – died Feb. 10, 2005; age 89). Arthur Miller died of congestive heart failure & bladder cancer. (Arthur Miller Photo: U.S. State Department)
Evel Knievel (nee Robert Craig Knievel Jr.)
American Motorcycle Hall of Fame stuntman, specialist in motorcycle jumps and known for attempting to jump across Snake River Canyon in a steam-powered rocket motorcycle (born Oct. 17, 1938 – died Nov. 30, 2007; age 69). Evel Knievel died of pulmonary disease. (Evel Knievel Photo: Used by permission of Kelly Knievel / EvelKnievel.com)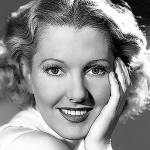 Jean Arthur (nee Gladys Georgianna Greene)
American movie actress (Thundering Romance; The More the Merrier; The Canary Murder Case; The Return of Dr. Fu Manchu; Mr. Deeds Goes to Town; The Plainsman; Mr. Smith Goes to Washington; The Talk of the Town; Shane; Easy Living; The Impatient Years; Arizona) (born Oct. 17, 1900 – died June 19, 1991; age 90). Jean Arthur died of heart failure. (Jean Arthur c 1930s Photo)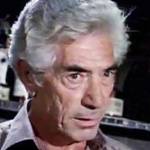 John Marley (nee Mortimer Marlieb)
American actor of stage, TV (Hawk; The Twilight Zone; The Godfather Saga; Hawaii Five-O; Medical Center; Sea Hunt; Cannon) and movies (The Joe Louis Story; The Godfather; Love Story; The Car; The Glitter Dome; Cat Ballou; Blade; Hooper; Tribute) (born Oct. 17, 1907 – died May 22, 1984; age 76). John Marley died after open heart surgery. (John Marley 1970 Dan August)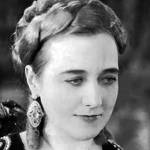 Louise Dresser (nee Louise Josephine Kerlin)
American character actress of vaudeville & movies (Prodigal Daughters; A Ship Comes In; Ruggles of Red Gap; The City That Never Sleeps; The Eagle; Madonna of Avenue A; The Scarlet Empress; David Harum; The World Moves On) (born Oct. 17, 1878 – died Apr. 24, 1965; age 86). Louise Dresser died after an intestinal operation. (Louise Dresser 1925 The Eagle Photo: United Artists)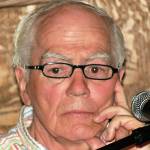 Jimmy Breslin (nee James Earle Breslin)
American 1986 Pulitzer Prize for Commentary newspaper journalist, investigative reporter and columnist (New York Daily News; Newsday) and author (The Gang That Couldn't Shoot Straight; Damon Runyon: A Life; Branch Rickey) (born Oct. 17, 1928 – died Mar. 19, 2017; age 88). Jimmy Breslin died of pneumonia. (Jimmy Breslin 2008 Photo: David Shankbone)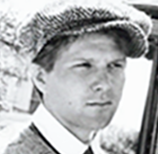 Sam Bottoms (nee Samuel John Bottoms)
American actor of TV (East of Eden; Return to Eden) and movies (Apocalypse Now; Bronco Billy; Dolly Dearest; Class of '44; The Last Picture Show; Hunter's Blood; Shopgirl; Zandy's Bride; The Outlaw Josey Wales; Gardens of Stone; Seabiscuit) (born Oct. 17, 1955 – died Dec. 16, 2008; age 53). Sam Bottoms died of a brain tumor. (Sam Bottoms 1982 East of Eden Photo: ABC)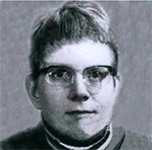 Jeanine Deckers (nee Jeanne-Paule Marie Deckers; Sister Luc-Gabrielle)
Belgian Dominican Order nun, the "The Singing Nun / Sister Smile" singer-songwriter whose hit single "Dominique" and life inspired the movie The Singing Nun (1966) (born Oct. 17, 1933 – died Mar. 29, 1985; age 51). Jeanine Deckers and her partner Annie Pécher died of a simultaneous, deliberate overdose of alcohol and barbiturates. (Jeanine Deckers 1966 Photo: UPI Tele)
*Images are public domain or Creative Commons licensed & sourced via Wikimedia Commons, Vimeo, YouTube, or Flickr, unless otherwise noted*