Farewell, Florence Henderson
Florence Henderson, who played Carol Brady on The Brady Bunch from 1969-1974, has died November 24, 2016 at the age of 82 from heart failure. She leaves behind 4 children, and numerous grandchildren and great-grandchildren.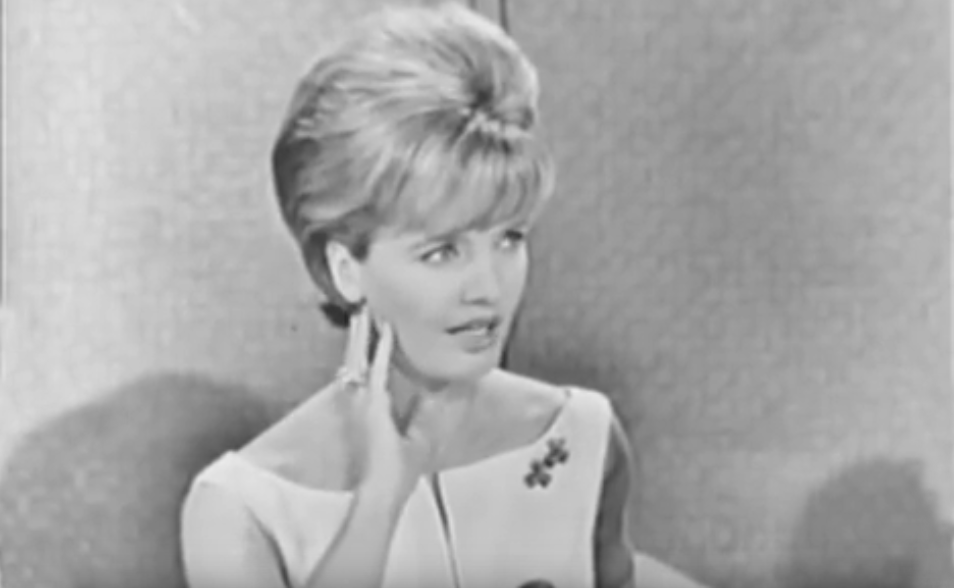 (Florence Henderson 1964 To Tell The Truth Screenshot)
Singer and actress Florence Henderson was born on February 14, 1934 in Dale, Indiana. Florence Henderson was a devout Catholic and supported fundraising efforts for The Sisters of St. Benedict in Ferdinand, Indiana.
In addition to starring on The Brady Bunch, and her own retirement living TV series The Florence Henderson Show (2007-2009), Henderson was nominated for an Emmy Award in 2010. Most of her baby boomer fans will be most familiar with Henderson in her role as mom/wife Carol Brady on The Brady Bunch. Below, a short clip from The Brady Bunch featuring Florence Henderson, Ann B. Davis as her housekeeper Alice Nelson, Christopher Knight as her step-son Peter Brady, and Robert Reed as her husband Mike Brady. 
Most recently Florence Henderson's senior and baby boomer fans might have seen her on Season 11 of Dancing With the Stars, beginning in September 2010. The septuganenarian Henderson (then age 76) and her DWTS professional dance partner Corky Ballas lasted 4 weeks before being eliminated. Below, Florence Henderson and Corky Ballas dance the rumba on Dancing With the Stars in 2010.
Florence Henderson has a co-starring role in the upcoming movie scheduled for release in 2017, Grandmothers Murder Club, co-starring Judge Reinhold and re-uniting her with Pam Grier, one of her Ladies of the House (2008) co-stars (Donna Mills was another).
Over an acting career that began on film in 1954 and spanned 7 decades of appearances on television and in films, Florence Henderson acquired 60+ acting credits. She showed her singing chops in the vintage 1958 Oldsmobile car commercial below:
Some other notable film and TV movie roles for Florence Henderson include:
Fifty Shades of Black (2016) feature film spoof of Fifty Shades of Gray, with Fred Willard and Jane Seymour.
Little Women (1958 ) TV movie, co-starring as Meg March with Joel Grey (Laurie), Bill Hayes (John Brooks), Margaret O'Brien (Meg)
For Heaven's Sake (2008) fantasy comedy, co-starring with Joseph Campanella.
Matchmaker Santa (2012) TV movie with John Ratzenberger and Robert Pine.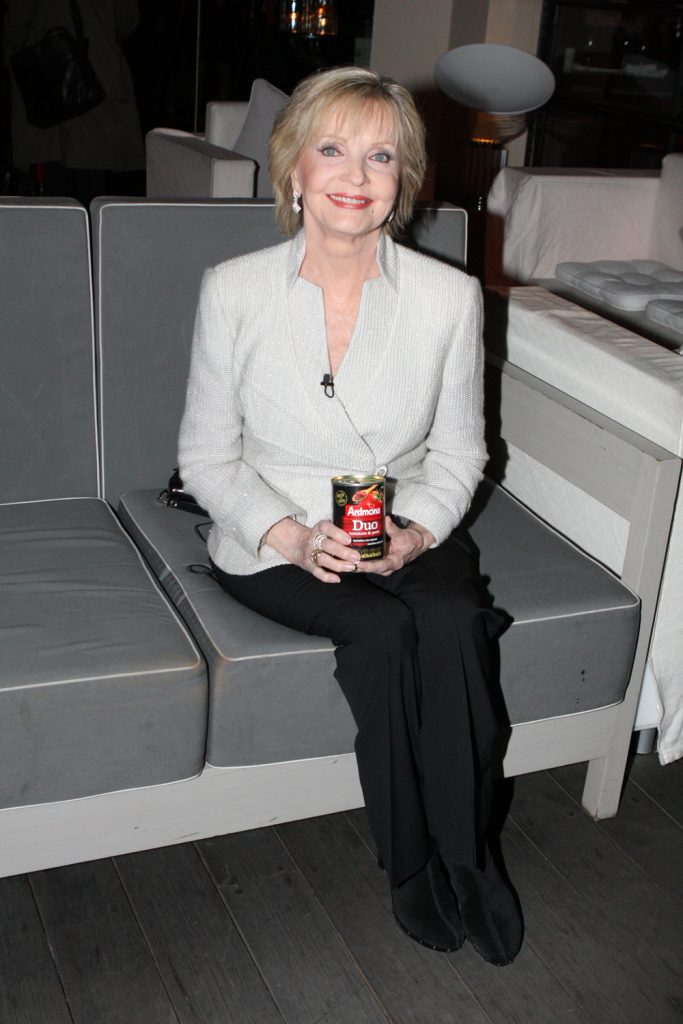 (Florence Henderson 2012 Photo: Eva Rinaldi | Flickr / Some rights reserved)
She was a popular guest-star on television series such as Samantha Who, appearing in an episode with Jean Smart.  Other regular and recurring television series work for Florence Henderson:
The Brady's (1990) recurring role as Carol Ann Tyler Martin Brady.
The Love Boat, from 1977-1987, she guest-starred 10 times. She also appeared in The Love Boat (1976) TV movie.
The Brady Brides (1981) recurring role as Carole Brady.
The Brady Bunch Variety Hour (1977), starring on a new TV series.
Farewell, Florence Henderson. You will be missed.