October 26th Birthdays
If you were born on October 26th, you share a celebrity birthday with these famous people: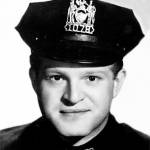 Hank Garrett is 91 (nee Henry Greenberg Cohen Sandler Weinblatt)
American powerlifter, pro wrestler turned comedian & actor of TV (Officer Ed Nicholson on Car 54, Where Are You?; Paris; Max Headroom; Santa Barbara; Knots Landing) and movies (The Sentinel; Deadly Hero; Death Wish; Serpico), born October 26, 1931. (Hank Garrett c. 1965 Car 54, Where are You? Photo)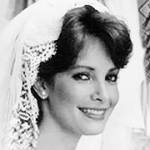 Jaclyn Smith is 77 (ex of Roger Davis, Dennis Cole, Tony Richmond)
American fashion businesswoman (Kmart; wigs), model, host & actress of TV (Kelly Garrett on Charlie's Angels; Jacqueline Bouvier Kennedy; The District; Christine Cromwell; Shear Genius; Switch) & films (Bootleggers), born October 26, 1945. (Jaclyn Smith 1981 Jacqueline Bouvier Kennedy Photo: ABC)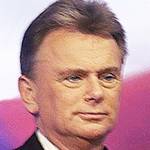 Pat Sajak is 76 (nee Patrick Leonard Sajdak)
American television personality & actor of news, weather, talk & game shows (Wheel of Fortune; The NewsCenter; The Sunday Show; Super Password; Days of Our Lives; Santa Barbara; The Pat Sajak Show), born October 26, 1946. (Pat Sajak 2006 Photo: Seaman Ryan Clement / US Navy)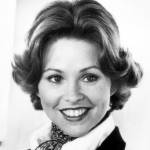 Lauren Tewes is 69 (nee Cynthia Lauren Tewes)
American actress of stage, TV (Julie McCoy on The Love Boat series & made-for-TV movies; The Fugitive; The China Lake Murders; Hotel; Fantasy Island; Charlie's Angels; Dark Justice), and films (Eyes of a Stranger; The Doom Generation) born October 26, 1953. (Lauren Tewes 1977 Photo: ABC)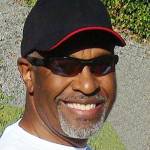 James Pickens Jr. is 68
American actor of TV (Dr. Richard Webber on Grey's Anatomy & The Practice; The X-Files; Roseanne; Beverly Hills, 90210; Seattle Grace: Message of Hope; NYPD Blue; Another World) & films (Just Wright; Dead Presidents; Sleepers), born October 26, 1954. (James Pickens Jr. 2007 Photo: eternalconceptspr)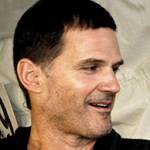 D. W. Moffett 68 (nee Donald Warren Moffett)
American actor of stage, movies (Traffic; Stealing Beauty; Lisa; Rough Magic; Joe's Wedding; Black Widow) and TV (John Kennish on Switched at Birth; Dean Winston on For Your Love; Friday Night Lights; Chicago Med), born October 26, 1954. (D. W. Moffett 2009 Photo: Spc.Elisebet Freeburg / US Army)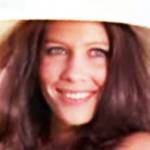 Rita Wilson is 66 (nee Margarita Ibrahimoff; married Tom Hanks)
American producer & actress of movies (Sleepless in Seattle; Jingle All the Way; Runaway Bride; Now and Then; The Story of Us; My Big Fat Greek Wedding; It's Complicated; Mamma Mia! Here We Go Again), and TV (Midnight Caller; The Good Wife; Full Circle), born October 26, 1956. (Rita Wilson 1974 Movin' On)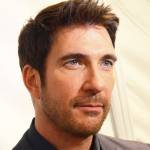 Dylan McDermott is 61 (nee Mark Anthony McDermott; ex of Shiva Rose)
American actor of TV (Bobby Donnell on The Practice & Ally McBeal; American Horror Story; Dark Blue; Stalker; Hostages; Hollywood) & films (Steel Magnolias; Olympus Has Fallen; Miracle on 34th Street; 'Til There Was You), born October 26, 1961. (Dylan McDermott 2012: Red Carpet Report on Mingle Media TV)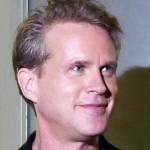 Cary Elwes is 60 (nee Ivan Simon Cary Elwes)
British actor of movies (The Princess Bride; Robin Hood: Men in Tights; The Cat's Meow; Kiss the Girls; Lady Jane; Glory; The Jungle Book; Twister; Ella Enchanted; Saw; Liar Liar; Georgia Rule; Best Sellers) and TV (The Art of More; The X-Files; Psych; Stranger Things), born October 26, 1962. (Cary Elwes 2015: GabboT)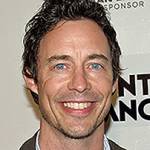 Tom Cavanagh is 59 (nee Thomas Cavanagh)
Canadian actor of stage, TV (Harrison Wells on The Flash; Ed Stevens on Ed; Trust Me; Eli Stone; Scrubs; Royal Pains; Providence; The Capture of the Green River Killer) and movies (Bang Bang You're Dead; Yogi Bear; Breakfast with Scot), October 26, 1963. (Tom Cavanagh 2008 Photo: David Shankbone)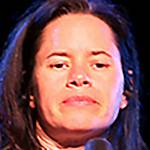 Natalie Merchant is 59
American alt-rock songwriter and singer solo (Carnival; Wonder; Kind & Generous; Jealousy), and with 10,000 Maniacs (Because the Night; Trouble Me; These Are Days; Candy Everybody Wants; Kind & Generous), born October 26, 1963. (Natalie Merchant 2010 Photo: Onyx85 at German Wikipedia)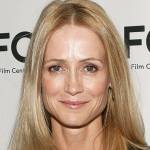 Kelly Rowan is 57 (ex-fiancee of David, 3rd Baron Thomson of Fleet)
Canadian model, actress of TV (Kirsten Cohen on The O.C.; Natalie on Perception; Suzie Strathmore on Another World; Lonesome Dove: The Outlaw Years; Boomtown; Dallas) and movies (One Eight Seven; Three to Tango) born October 26, 1965. (Kelly Rowan 2011 Photo: Jesse Grant/WireImage | CFC) 
Keith Urban is 55 (married Nicole Kidman)
Australian-American country music songwriter, singer (Somebody Like You; You'll Think of Me; Days Go By; Making Memories of Us; Better Life; You Look Good in My Shirt; Sweet Thing; Without You), TV judge (American Idol; The Voice), born October 26, 1967. (Keith Urban 2003 Photo: NAPARAZZI).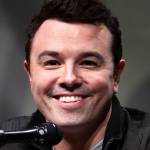 Seth MacFarlane is 49
American composer, singer, animator, screenwriter, producer, director, comedian, actor of TV (Family Guy; American Dad!; The Cleveland Show; The Orville; Robot Chicken) and films (Ted 2; Sing; A Million Ways to Die in the West), born October 26, 1973. (Seth MacFarlane 2012 Photo: Gage Skidmore)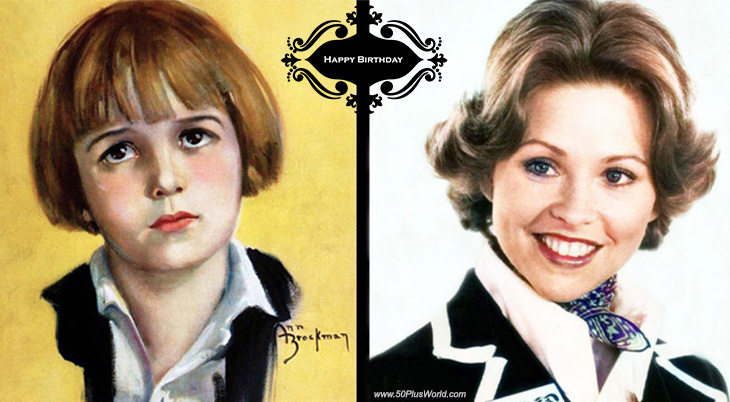 (Jackie Coogan 1923: Ann Brockman | Lauren Tewes 1977: ABC)
Happy Birthday to everyone celebrating their birthday on October 26th!
Remember These October 26th Famous Birthdays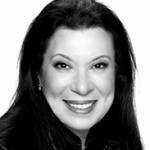 Shelley Morrison (nee Rachel Mitrani; aka Rachel Dominguez)

American actress of TV (Sister Sixto on The Flying Nun; Rosario Salazar on Will & Grace; General Hospital; Handy Manny; Laredo; The Rookies; Courthouse; Sisters), movies (Three Guns for Texas; Breezy; Troop Beverly Hills; Rabbit Test; Breezy; Blume in Love) (born Oct. 26, 1936 – died Dec. 1, 2019; age 83). Shelley Morrison died of heart failure. (Shelley Morrison Photo: Charles Bush)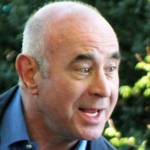 Bob Hoskins (nee Robert William Hoskins)
English movie actor (Mona Lisa, Who Framed Roger Rabbit; Hollywoodland; The Long Good Friday; Lassiter; The Cotton Club; Sweet Liberty; Mermaids; Shattered; Hook; Cousin Bette; Enemy at the Gates; Doomsday) (born Oct. 26, 1942 – died Apr. 29, 2014; age 71). Bob Hoskins has Parkinson's Disease and died of pneumonia. (Bob Hoskins 2009 Photo:  James Laurence Stewart)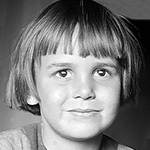 Jackie Coogan (nee John Leslie Coogan; ex of Betty Grable)

American child actor in silent movies (The Kid; Oliver Twist; Tom Sawyer; Peck's Bad Boy), comedian and actor of TV (Cowboy G-Men; Uncle Fester on The Addams Family; McKeever & the Colonel) and in films (Kilroy was Here; Girl Happy; Human Experiments) (born Oct. 26, 1914 – died Mar. 1, 1984; age 69). Grandfather of Keith Coogan. (Jackie Coogan 1920s: Bain News Service)
Mahalia Jackson (nee Mahala Jackson; "The Queen of Gospel")
Grammy Hall of Fame American gospel singer (Move on Up a Little Higher; Take My Hand, Precious Lord; His Eye is on the Sparrow; What Child is This?; Amazing Grace; We Shall Overcome; You'll Never Walk Alone), (born Oct. 26, 1911 – died Jan. 27, 1972; age 60). Mahalia Jackson died of diabetes complications and heart failure. (Mahalia Jackson 1959 Imitation of Life)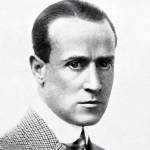 H. B. Warner (nee Henry Byron Warner)
American sound & silent film actor (King of Kings; It's a Wonderful Life; The Trial of Mary Dugan; Whispering Smith; Justice Takes a Holiday; Supernatural; Night Alarm; The Reckless Hour; The Crusader; Christopher Bean; Five Star Final; Mr. Deeds Goes to Town; Topper Returns; The Gracie Allen Murder Case; Sunset Blvd.) (born Oct. 26, 1876 – died Dec. 21, 1958; age 82). (H. B. Warner 1914 )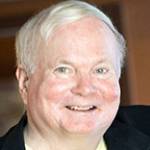 Pat Conroy (nee Donald Patrick Conroy)
American novelist (The Great Santini; The Prince of Tides; Beach Music; My Losing Season; The Lords of Discipline; The Boo; The Water is Wide; South of Broad; The Death of Santini) and non-fiction writer (The Pat Conroy Cookbook: Recipes of My Life) (born Oct. 26, 1945 – died Mar. 4, 2016; age 70). Pat Conroy died of pancreatic cancer. (Pat Conroy 2013 Photo: Robert C. Clark)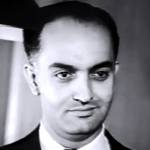 George Skaff
American actor of TV (Kojak; Mannix; The Rockford Files; Barnaby Jones; Columbo; The F.B.I.; Dynasty; L.A. Law; Hunter) and movies (Topaz; The Champagne Murders; The Manhandlers; Smile; The Other Side of Midnight) (born Oct. 26, 1929 – died Sept. 16, 1995; age 65). Cause of death for George Skaff is unknown. (George Skaff 1959 The Incredible Petrified World)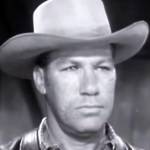 K. L. Smith (nee Kenneth Lavelle Smith)
American actor of movies and TV (The Virginian; Rawhide; Gunsmoke; Laredo; Death Valley Days; Mannix; The Untouchables; Wagon Train; The Fugitive; Bonanza; Cheyenne; Bat Masterson; Tales of Wells Fargo; Black Saddle; Mike Hammer) (born Oct. 26, 1922 – died Aug. 24, 1981; age 58). Cause of death for K. L. Smith is unknown. (K. L. Smith 1958 Zane Grey Theater)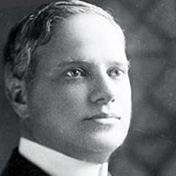 Benjamin Guggenheim (son of Meyer Guggenheim & Barbara Myers)
American millionaire, businessman, brother of Daniel & Solomon Robert Guggenheim; father of Barbara & Peggy Guggenheim; on the RMS Titanic with lover Leontine Aubart, he went down with the ship after helping women to life boats; portrayed in movies A Night to Remember (1968), Titanic (1953, 1997, 2012) (born Oct. 26, 1865 – died Apr. 15, 1912; age 46). (Benjamin Guggenheim c. 1900s – 1912)
*Images are public domain or Creative Commons licensed & sourced via Wikimedia Commons, Vimeo, YouTube, or Flickr, unless otherwise noted*