March 31st Birthdays
If you were born on March 31st you share a birthday with these famous people: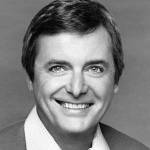 William Daniels is 94
Emmy Award-winning American actor of TV (George Feeny on Boy Meets World; St. Elsewhere; Knight Rider) and movies (The Graduate; The Blue Lagoon; All Night Long; Reds; Oh God!; Blind Date; Her Alibi; The Parallax View), born March 31, 1927. (William Daniels 1976 The Nancy Walker Show: ABC TV)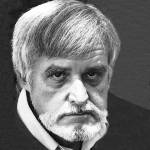 John Jakes is 89 (aka Jay Scotland)
American writer of fantasy, science fiction (Brak the Barbarian series; Master of the Dark Gate), and historical fiction novels (The Bastard and the Kent Family Chronicles; North and South trilogy; Homeland; The Texans Ride North; Johnny Havoc) born March 31, 1932. (John Jakes 1984 Photo: Bud Dunn)
Shirley Jones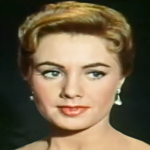 is 87
Academy Award-winning American singer-actress of TV (Shirley Partridge on The Partridge Family; Shirley) & films (Oklahoma!; Carousel; The Music Man; April Love; Elmer Gantry; Gideon; The Courtship of Eddie's Father), born March 31, 1934. (Shirley Jones 1959 Never Steal Anything Small Trailer)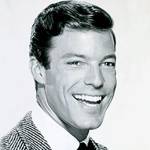 Richard Chamberlain is 87 (nee George Richard Chamberlain)
American singer & actor of stage, TV (The Thorn Birds; Shōgun; Dr. Kildare; Brothers & Sisters) and movies (The Three Musketeers; The Towering Inferno; The Slipper and the Rose; Lady Caroline Lamb; King Solomon's Mines) born March 31, 1934. (Richard Chamberlain 1964 Dr. Kildare Photo: MGM-TV)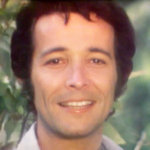 Herb Alpert is 86 (aka Tito Alpert; Dore Alpert)
American Tony & Grammy Award-winning singer & trumpeter of Herb Alpert & the Tijuana Brass (This Guy's in Love with You; Casino Royale; Rise; The Lonely Bull; A Taste of Honey; Zorba the Greek; Diamonds), born March 31, 1935. (Herb Alpert 1968 This Guy's in Love With You)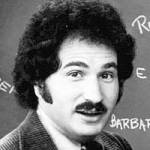 Gabe Kaplan is 77 (nee Gabriel Weston Kaplan)
American professional poker player & commentator (High Stakes Poker), comedian, screenwriter, and actor of TV (Welcome Back, Kotter; Lewis & Clark) and movies (Groucho; Fast Break; Tulips; Nobody's Perfekt) March 31, 1945. (Gabe Kaplan 1976 Welcome Back, Kotter Photo: ABC TV)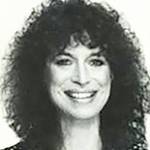 Valerie Curtin is 77

American screenwriter (…and justice for all.; Inside Moves; Best Friends; Unfaithfully Yours; Toys), actress of TV (Judy Bernly on Nine to Five; The District) and movies (A Different Story; Why Would I Lie?; Maxie; Big Trouble; Rabbit Test), born March 31, 1945. (Valerie Curtin 1982 9 to 5 Photo: ABC)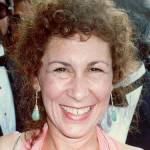 Rhea Perlman is 73
American children's book author (Otto Undercover series), Emmy Award-winning actress of TV (Carla Tortelli on Cheers; Pearl; The Mindy Project; Taxi; Kirstie) and movies (Matilda; Class Act; Ted & Venus; There Goes the Neighborhood), born March 31, 1948. (Rhea Perlman 1988 Photo: Alan Light) 
Ed Marinaro is 70
NFL football player (Minnesota Vikings, New York Jets, Seattle Seahawks), actor of TV (Officer Joe Coffey on Hill Street Blues; Mitch Margolis on Sisters; Laverne & Shirley; Falcon Crest; Coach Daniels on Blue Mountain State), and movies, born March 31, 1950. (Ed Marinaro 1982 Hill Street Blues Photo: NBC)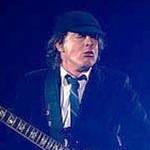 Angus Young is 66
Rock & Roll Hall of Fame Scottish songwriter & lead guitarist of AC/DC (T.N.T.; Thunderstruck; Jailbreak; Dirty Deeds Done Dirt Cheap; Highway to Hell; Hells Bells; You Shook Me All Night Long; Back in Black), born March 31, 1955. (Angus Young 2008 ACDC Photo: Doctoracdc72)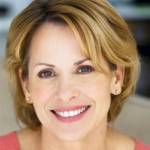 Anne Marie Howard is 61
American spokeswoman, actress of TV (Kimberly Brady on Days of Our Lives; Nicole Love on Another World; Caelia Avitus on Star Trek: Progeny) and movies (Model Behavior; Prince of Darkness; Ghost Ship; Lost Signal), born March 31, 1960. (Anne Marie Howard Photo: AnneMarieHoward.com) 
American actor and producer of TV (Beggars and Choosers; Island Son) & movies (Chasers; Copycat; Stealing Home; The Kings of Brooklyn; Doc Holliday's Revenge; Girl in the Cadillac; Snitch; Glam; Something to Believe In; Ringmaster), born March 31, 1965. (William McNamara Photo: Natalie Ford)
(Painted Houses, Manarola, Cinque Terre Photo: Carlos Santiago via Unsplash)
Happy Birthday to everyone celebrating their birthday on March 31st!
And remembering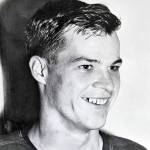 Gordie Howe (nee Gordon Howe)
Canadian WHA & NHL Hockey Hall of Fame pro hockey player (Detroit Red Wings, Houston Aeros, Hartford Whalers), 6-time winner of the Art Ross Trophy & the Hart Memorial Trophy, and 23-time NHL All Star (born Mar. 31, 1928 – died June 10, 2016; age 88). Gordie Howe suffered a stroke in 2014 and had dementia before he died. (Gordie Howe 1946 or 1947 Photo)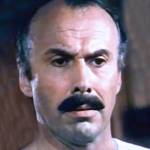 Richard Kiley
Tony & Emmy Award-winning American actor of stage, TV (The Thorn Birds; A Year in the Life; Picket Fences; The Edge of Night; Gunsmoke; Kraft Theatre; The F.B.I.) and movies (Looking for Mr. Goodbar; The Little Prince; Phenomenon; The Sniper) (born Mar. 31, 1922 – died Mar. 5, 1999; age 76). Richard Kiley died of a bone marrow disease. (Richard Kiley 1971 Murder Once Removed)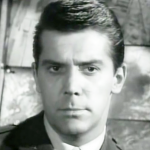 Lee Patterson (nee Beverly Patterson)
Canadian actor of movies (The Counterfeit Plan; Breakout; Third Man on the Mountain; The Ceremony) and TV (Dave Thorne on Surfside 6; Brad Kiernan on The Nurses; Joe Riley on One Life to Live; Dr. Kevin Cook on Another World & Texas) (born Mar. 31, 1929 – died Feb. 14, 2007; age 77). Lee Patterson died of congestive heart failure. (Lee Patterson 1966 12 O'Clock High)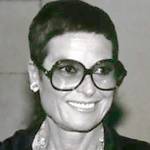 Liz Claiborne (nee Anne Elisabeth Jane Claiborne)
Belgian-American fashion designer (mix and match separates for career women; women's sportswear; accessories), founder of Liz Claiborne Inc. (first female CEO of a Fortune 500 company), philanthropist, conservationist & environmentalist (born Mar. 31, 1929 – died June 26, 2007; age 78). Cause of death for Liz Claiborne was cancer. (Liz Claiborne 1986 Photo)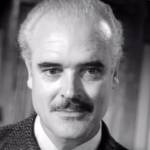 Patrick Magee
Northern Irish director & actor of stage, TV, and films (The Black Cat; The Young Racers; The Birthday Party; Barry Lyndon; A Clockwork Orange; You Can't Win 'Em All; Young, Willing and Eager; Telefon; Hard Contract; Cromwell; Young Winston; Ricochet) (born Mar. 31, 1922 – died Aug. 14, 1982; age 60). Patrick Magee died of a heart attack. (Patrick Magee 1963 Dementia 13)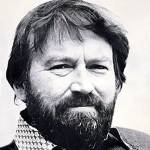 John Fowles

English teacher, poet, and novelist (The French Lieutenant's Woman; The Magus; The Collector; The Ebony Tower; Shipwreck; Daniel Martin; Islands; The Tree; The Enigma of Stonehenge; A Short History of Lyme Regis; Mantissa; A Maggot) (born Mar. 31, 1926 – died Nov. 5, 2005; age 79). John Fowles died of heart failure. (John Fowles 1974 Photo: J. R. Oldfield / Little, Brown)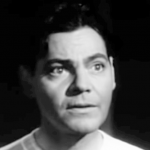 Eddie Quillan
American actor of movies (The Godless Girl; The Mandarin Mystery; Made For Each Other; A Little Bit of Everything; Brigadoon; Mutiny on the Bounty; Kid Glove Killer; Young Mr. Lincoln; Alaska Highway; The Grapes of Wrath), and TV (Julia; Hell Town) (born Mar. 31, 1907 – died July 19, 1990; age 83). Eddie Quillan died of cancer. (Eddie Quillan 1944 Dark Mountain)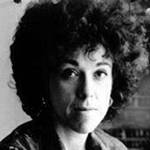 Judith Rossner (nee Judith Louise Perelman)
American novelist (Looking For Mr. Goodbar; August; Attachments; Olivia; Perfidia; Any Minute I Can Split; Emmeline; His Little Women; Nine Months in the Life of an Old Maid) (born Mar. 31, 1935 – died Aug. 9, 2005; age 70).  Judith Rossner died of diabetes and leukemia complications. (Judith Rossner 1977 Photo: Jerry Bauer)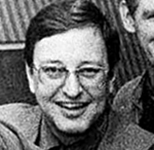 John D. Loudermilk (nee John D. Loudermilk Jr.)
American singer and songwriter (Indian Reservation; Tobacco Road; This Little Bird; Then You Can Tell Me Goodbye; Ebony Eyes; Language of Love; Abilene; Midnight Bus; Turn Me On; A Rose and a Baby Ruth) (born Mar. 31, 1934 – died Sept. 21, 2016; age 82). John D. Loudermilk died of a heart attack. (John D. Loudermilk 1960s Photo: Courtesy HarlanHoward.com)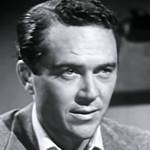 Charles Russell
American actor of radio (Yours Truly, Johnny Dollar) and movies (Night Wind; Beyond Our Own; Chinatown at Midnight; Trouble Preferred; The Late George Apley; Canon City; Tucson; Wake Up and Dream; Johnny Comes Flying Home; Behind Green Lights) (born Mar. 31, 1918 – died Jan. 18, 1985; age 66). Cause of death for Charles Russell is unknown. (Charles Russell 1948 Inner Sanctum)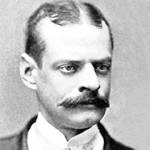 William Waldorf Astor (aka Baron Astor; 1st Viscount Astor)
American philanthropist, lawyer, politician (U.S. Assembly & Senate; British House of Lords), property developer (Waldorf Hotels in New York City & London), and publisher (Pall Mall Gazette; Pall Mall Magazine; The Observer) (born Mar. 31, 1848 – died Oct. 18, 1919; age 71). William Waldorf Astor died of heart failure. (William Waldorf Astor c. 1896-1899)
*Images are public domain or Creative Commons licensed & sourced via Wikimedia Commons, Vimeo, or Flickr, unless otherwise noted*