March 31st Birthdays
If you were born on March 31st you share a birthday with these famous people: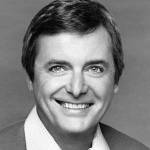 William Daniels is 91
Emmy Award-winning nonagenarian American actor of TV (Boy Meets World; St. Elsewhere; Knight Rider) and movies (The Graduate; The Blue Lagoon; All Night Long; Reds; Oh God!; Blind Date; Her Alibi; The Parallax View), born March 31, 1927. (William Daniels 1976 The Nancy Walker Show: ABC TV)
John Jakes is 86
Octogenarian American writer of fantasy, science fiction (Brak the Barbarian series; Master of the Dark Gate), and historical fiction novels (The Bastard and the Kent Family Chronicles; North and South trilogy; Homeland; The Texans Ride North; Johnny Havoc; California Gold) born March 31, 1932.
Shirley Jones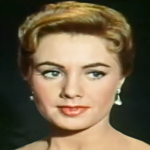 is 84
Academy Award-winning American singer-actress on stage, TV (The Partridge Family; Shirley), movies (Oklahoma!; Carousel; The Music Man; April Love; Elmer Gantry; Gideon; The Courtship of Eddie's Father), and senior born March 31, 1934. (Shirley Jones 1959 Never Steal Anything Small Trailer Screenshot)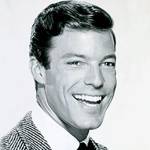 Richard Chamberlain is 84 (nee George Richard Chamberlain)
Octogenarian American singer and actor of stage, TV (The Thorn Birds; Shōgun; Dr. Kildare) and movies (The Three Musketeers; The Towering Inferno; The Slipper and the Rose; Lady Caroline Lamb; King Solomon's Mines) born March 31, 1934. (Richard Chamberlain 1964 Dr. Kildare Photo: MGM-TV)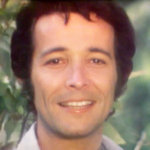 Herb Alpert is 83 (aka Tito Alpert; Dore Alpert)
American Tony & Grammy Award-winning singer & trumpeter of Herb Alpert & the Tijuana Brass (This Guy's in Love with You; Casino Royale; Rise; The Lonely Bull; A Taste of Honey; Zorba the Greek; Diamonds), born March 31, 1935. (Herb Alpert 1968 This Guy's in Love With You Screenshot)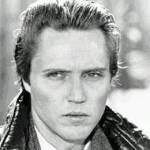 Christopher Walken is 75 (nee Ronald Walken)
Academy Award-winning septuagenarian American actor of TV & movies (The Deer Hunter; The Dead Zone; Catch Me If You Can; Heaven's Gate; True Romance; Blast from the Past; Sleepy Hollow; A View to a Kill; Pulp Fiction; Nick of Time) born March 31, 1943. (Christopher Walken Photo: Vanesser III)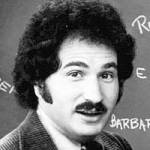 Gabe Kaplan is 73 (nee Gabriel Weston Kaplan)
American professional poker player & commentator (High Stakes Poker), comedian & actor of TV (Welcome Back, Kotter; Lewis & Clark) and movies (Groucho; Fast Break; Tulips), and septuagenarian born March 31, 1945. (Gabe Kaplan 1976 Welcome Back, Kotter Photo: ABC TV)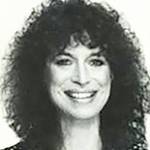 Valerie Curtin is 73

Septuagenarian American screenwriter (...and justice for all.; Inside Moves; Best Friends; Unfaithfully Yours; Toys), actress of TV (Judy Bernly on Nine to Five; The District) and movies (A Different Story; Why Would I Lie?; Maxie; Big Trouble; Rabbit Test), and born March 31, 1945. (Valerie Curtin 1982 9 to 5 Photo: ABC)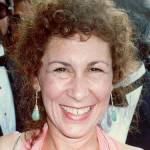 Rhea Perlman is 70
American senior children's book author (Otto Undercover series), Emmy Award-winning actress of TV (Carla Tortelli on Cheers; Pearl; The Mindy Project; Taxi; Kirstie) and movies (Matilda; Class Act; Ted & Venus), and new septuagenarian born March 31, 1948. (Rhea Perlman 1988 Photo: Alan Light) 
Ed Marinaro is 67
Retired NFL football player (Minnesota Vikings, New York Jets, Seattle Seahawks), actor of TV (Officer Joe Coffey on Hill Street Blues; Mitch Margolis on Sisters; Laverne & Shirley; Falcon Crest; Blue Mountain State), movies, and senior born March 31, 1950. (Ed Marinaro 1982 Hill Street Blues Photo: NBC)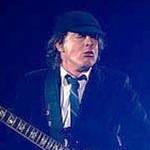 Angus Young is 63
Rock & Roll Hall of Fame 60+ Scottish songwriter & lead guitarist of AC/DC (T.N.T.; Thunderstruck; Jailbreak; Dirty Deeds Done Dirt Cheap; Highway to Hell; Hells Bells; You Shook Me All Night Long; Back in Black), born March 31, 1955. (Angus Young 2008 ACDC Photo: Doctoracdc72)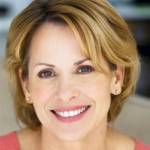 Anne Marie Howard is 58
Fifty-five-plus American spokeswoman, actress of TV (Kimberly Brady on Days of Our Lives; Nicole Love on Another World; Caelia Avitus on Star Trek: Progeny) and movies (Model Behavior; Prince of Darkness; Ghost Ship; Lost Signal), born March 31, 1960. (Anne Marie Howard Photo: AnneMarieHoward.com) 
William McNamara is 53

American actor and producer of TV (Beggars and Choosers; Island Son) & movies (Chasers; Copycat; Stealing Home; The Kings of Brooklyn; Doc Holliday's Revenge; Girl in the Cadillac; Snitch; Glam; Something to Believe In; Ringmaster), born March 31, 1965. (William McNamara Photo: Natalie Ford)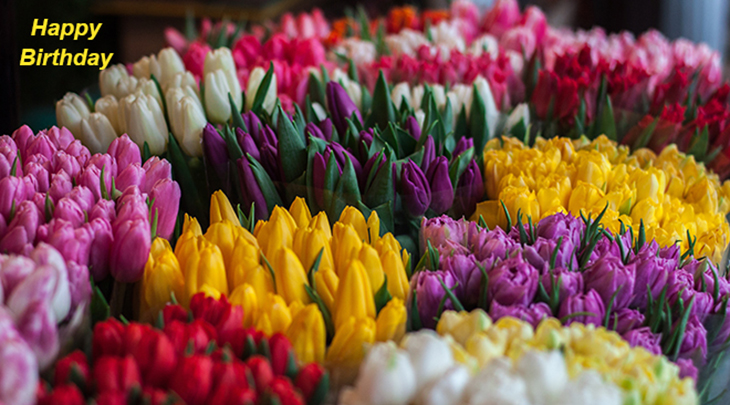 (Photo: John-Mark Kuznietsov via Unsplash)
Happy Birthday to everyone celebrating their birthday on March 31, 2018!
And remembering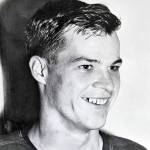 Gordie Howe (nee Gordon Howe)
Canadian WHA & NHL Hockey Hall of Fame pro hockey player (Detroit Red Wings, Houston Aeros, Hartford Whalers), 6-time winner of the Art Ross Trophy & the Hart Memorial Trophy, and 23-time NHL All Star (born Mar. 31, 1928 - died June 10, 2016; age 88). Gordie Howe suffered a stroke in 2014 and had dementia before he died. (Gordie Howe 1946 or 1947 Photo)
Richard Kiley
Tony & Emmy Award-winning American actor of stage, TV (The Thorn Birds; A Year in the Life; Picket Fences; The Edge of Night) and movies (Looking for Mr. Goodbar; The Little Prince; Phenomenon; Spanish Affair) (born Mar. 31, 1922 - died Mar. 5, 1999; age 76). Richard Kiley died of a bone marrow disease. (Richard Kiley 1960 Photo: Courtesy United States Steel Corporation)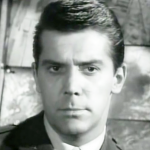 Lee Patterson (nee Beverly Patterson)
Canadian actor of movies (The Counterfeit Plan; Breakout; Third Man on the Mountain; The Ceremony) and TV (Dave Thorne on Surfside 6; Brad Kiernan on The Nurses; Joe Riley on One Life to Live; Dr. Kevin Cook on Another World & Texas) (born Mar. 31, 1929 - died Feb. 14, 2007; age 77). Lee Patterson died of congestive heart failure. (Lee Patterson 1966 12 O'Clock High Screenshot)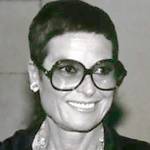 Liz Claiborne (nee Anne Elisabeth Jane Claiborne)
Belgian-American fashion designer (mix and match separates for career women; women's sportswear; accessories), founder of Liz Claiborne Inc. (first female CEO of a Fortune 500 company), philanthropist, conservationist & environmentalist (born Mar. 31, 1929 - died June 26, 2007; age 78). Cause of death for Liz Claiborne was cancer. (Liz Claiborne 1986 Photo)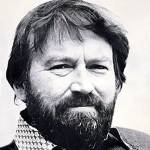 John Fowles

English teacher, poet, and novelist (The French Lieutenant's Woman; The Magus; The Collector; The Ebony Tower; Shipwreck; Daniel Martin; Islands; The Tree; The Enigma of Stonehenge; A Short History of Lyme Regis; Mantissa; A Maggot) (born Mar. 31, 1926 - died Nov. 5, 2005; age 79). John Fowles died of heart failure. (John Fowles 1974 Photo: J. R. Oldfield / Little, Brown)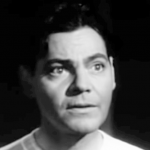 Eddie Quillan
American actor of movies (The Godless Girl; The Mandarin Mystery; Made For Each Other; A Little Bit of Everything; Brigadoon; Mutiny on the Bounty; Kid Glove Killer; Young Mr. Lincoln; Alaska Highway; The Grapes of Wrath), and TV (Julia; Hell Town) (born Mar. 31, 1907 - died July 19, 1990; age 83). Eddie Quillan died of cancer. (Eddie Quillan 1944 Dark Mountain Screenshot)
Judith Rossner (nee Judith Louise Perelman)
American novelist (Looking For Mr. Goodbar; August; Attachments; Olivia; Perfidia; Any Minute I Can Split; Emmeline; His Little Women; Nine Months in the Life of an Old Maid) (born Mar. 31, 1935 - died Aug. 9, 2005; age 70).  Judith Rossner died of diabetes and leukemia complications.  
John D. Loudermilk Jr.
American singer and songwriter (Indian Reservation,; Tobacco Road; This Little Bird; Then You Can Tell Me Goodbye; Ebony Eyes; Language of Love; Abilene; Midnight Bus; Turn Me On; Waterloo) (born Mar. 31, 1934 - died Sept. 21, 2016; age 82). John D. Loudermilk died of a heart attack.
*Images are public domain or Creative Commons licensed & sourced via Wikimedia Commons, Vimeo, or Flickr, unless otherwise noted*