September 23rd Birthdays
If you were born on September 23, you share a birthday with these famous people: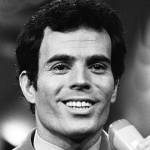 Julio Iglesias is 76 (nee Julio José Iglesias de la Cueva)
Grammy Award-winning Spanish septuagenarian senior citizen, musician, composer, and international best-selling multi-lingual singer-songwriter (To All the Girl's I've Loved Before; All of You), born September 23, 1943. (Julio Iglesias 1970 Photo: Eric Koch / Dutch National Archives)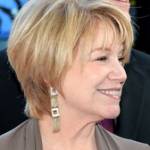 Mary Kay Place is 72
Emmy Award-winning American singer & actress of TV (Loretta Haggers on Mary Hartman, Mary Hartman; Big Love), movies (The Big Chill; Private Benjamin; Captain Ron; Sweet Home Alabama; It's Complicated), born September 23, 1947. (Mary Kay Place 2013 Photo: Glenn Close News)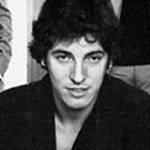 Bruce Springsteen is 70 ("The Boss")
Grammy Award-wining American musician and Rock & Roll Hall of Fame singer-songwriter (Born to Run; Hungry Heart; Dancing in the Dark; Born in the USA; Glory Days; I'm on Fire; Cover Me; She's the One) born September 23, 1949. (Bruce Springsteen 1977 Photo: Columbia Records)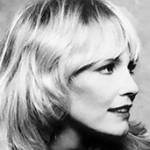 Patty Weaver is 64

Sixty-plus American singer, actress of stage and television (Gina Roma on The Young and the Restless; Trish Clayton Banning on Days of Our Lives), and visual artist / painter born September 23, 1955. (Patty Weaver 1984 Photo: Warner Bros.)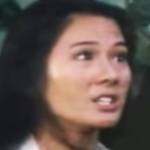 Rosalind Chao is 62
American 60+ actress of stage, TV (After MASH; Falcon Crest; Diff'rent Strokes; Star Trek: Deep Space Nine; Six Feet Under; The O.C.) and movies (White Ghost; Thousand Pieces of Gold; The Joy Luck Club; North; Denial), born September 23, 1957. (Rosalind Chao 1979 Mysterious Island of Beautiful Girls Trailer)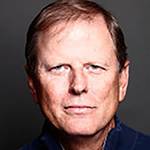 Pat Skipper 61 (nee William Patterson Skipper)
American 55+ actor of TV (Bosch; The X-Files; Boston Legal; The Young and the Restless), movies (Femme Fatale; Memoirs of an Invisible Man; The Pest; Erin Brockovich), and author (The Working Actor), born September 23, 1958. (Pat Skipper Photo: David Zaugh / Courtesy Pat Skipper © 2015 Working Actor Media)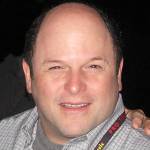 Jason Alexander is 60 (nee Jay Scott Greenspan)
Tony Award-winning 55+ American comedian & actor of stage, TV (George Costanza on Seinfeld; E/R; Curb Your Enthusiasm), and movies (Pretty Woman; Dunstan Checks In; The Adventures of Rocky and Bullwinkle; White Palace; Jacob's Ladder) born September 23, 1959. (Jason Alexander 2017 Photo)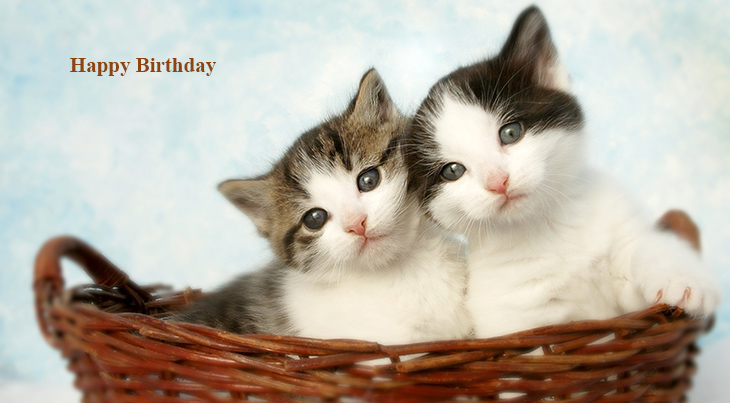 (Cute Baby Kittens Photo: Amy Baugess via Unsplash)
Happy Birthday to everyone celebrating their birthday on September 23rd!
And remembering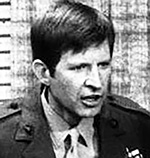 Tom Lester (nee Thomas William Lester)

American character actor of stage, TV (Eb Dawson on Green Acres, Petticoat Junction, and The Beverly Hillbillies) and movies (Benji; Intruder; The Pistol: The Birth of a Legend; Gordy; Campin' Buddies; Gordy) (born Sept. 23, 1938 – died Apr. 20, 2020; age 81). Tom Lester died of Parkinson's Disease complications. (Tom Lester 1976 Charo and the Sergeant Photo: ABC)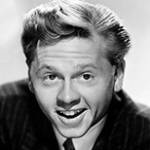 Mickey Rooney (nee Joseph Yule Jr.)
American actor of TV (The New Adventures of the Black Stallion; The Mickey Rooney Show) & movies (Mickey McGuire shorts; Andy Hardy films; Boy's Town; The Magic of Lassie; National Velvet; Baby Face Nelson; Breakfast at Tiffany's; The Black Stallion) (born Sept. 23, 1920 – died Apr. 6, 2014; age 93). Mickey Rooney died of natural causes. (Mickey Rooney 1940 Photo: Autograph Magazine)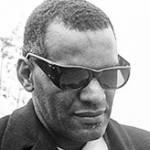 Ray Charles (nee Ray Charles Robinson)

Grammy Award-winning, blind Rock & Roll Hall of Fame singer (Georgia on My Mind; Hit the Road Jack; Unchain My Heart; I Can't Stop Loving You; You Don't Know Me; I've Got a Woman; What'd I Say) (born Sept. 23, 1930 – died June 10, 2004; age 73). Ray Charles died of acute liver disease complications. (Ray Charles 1968 Photo: Eric Koch / Dutch National Archives)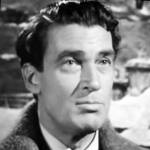 Walter Pidgeon

Canadian-American singer-actor of stage, TV, and movies (How Green Was My Valley; Big Red; Mrs. Miniver; Calling Bulldog Drummond; Funny Girl; That Forsyte Woman; Saratoga; Man Hunt; Big Brown Eyes) (born Sept. 23, 1897 – died Sept. 25, 1984; age 87). Walter Pidgeon died after several strokes. (Walter Pidgeon 1941 How Green Was My Valley Screenshot)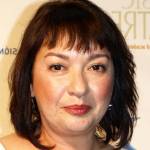 Elizabeth Peña (nee Elizabeth Maria Peña)
American actress of TV (Drug Wars: The Camarena Story; L. A. Law; Resurrection Blvd.; I Married Dora; Tough Cookies; Shannon's Deal) and movies (Lone Star; Jacob's Ladder; Blue Steel; La Bamba; *batteries not included) (born Sept. 23, 1959 – died Oct. 14, 2014; age 55). Elizabeth Pena died of cirrhosis of the liver. (Elizabeth Peña 2009 Photo: Richard Sandoval)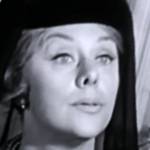 Louise Latham
American actress of stage, TV (The F.B.I.; Sara; Gunsmoke; Family Affair; Perry Mason; Scruples; Hothouse; The Name of the Game; Bonanza; Medical Center; Ironside) and movies (Marnie; Adam at Six A.M.; White Lightning; The Sugarland Express) (born Sept. 23, 1922 – died Feb. 12, 2018; age 95). Cause of death for Louise Latham is unknown. (Louise Latham 1965 The Rogues)
*Images are public domain or Creative Commons licensed & sourced via Wikimedia Commons, Vimeo, YouTube, or Flickr, unless otherwise noted*