July 2nd Birthdays
If you were born on July 2nd you share a birthday with these famous people: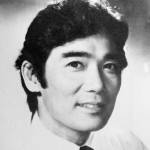 Robert Ito is 88
Canadian-American former ballet dancer (National Ballet of Canada), actor of TV (Sam Fujiyama on Quincy, M.E.; Knots Landing; Falcon Crest; The X-Files) and movies (Midway; Rollerball; The Terminal Man; Aloha Summer), and octogenarian born July 2, 1931. (Robert Ito 1983 Silk Screen Photo: PBS)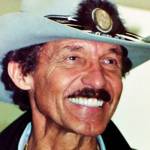 Richard Petty is 82 ("The King")

NASCAR & International Motorsports Hall of Fame senior American 7-time NASCAR Champ & Daytona 500 winner (1964, 1966, 1971, 1973, 1974, 1979, 1981), 1959 Grand National Rookie of the Year, and 5x Winston Cup Series Champ, born July 2, 1937. (Richard Petty 1997 Photo: Darryl W. Moran)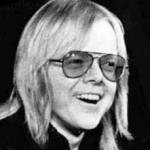 Paul Williams Jr. is 79
Grammy and Academy Award-winning American Songwriter's Hall of Fame singer (Old Fashioned Love Song; We've Only Just Begun; Evergreen), actor of movies (Phantom of the Paradise; Smokey and the Bandit) & TV (The Bold and the Beautiful), born July 2, 1940. (Paul Williams Jr. 1974 Photo: A&M Records)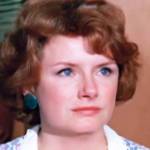 Kelly Jean Peters is 79
American actress of TV (Hank; Gunsmoke; Cagney & Lacey; Quincey M.E.; Love, American Style; Route 66; The Doris Day Show; The Virginian) and movies (The Great Waldo Pepper; Pocket Money; Ace Eli and Rodger of the Skies; The Deadly Trackers; Witches' Brew), born July 2, 1940. (Kelly Jean Peters 1975 Movin' On)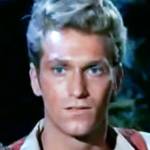 Jeff Pomerantz
American voice over actor of movies, and TV (Dr. Brian Neeves on The Secret Storm; Dr. Len Whiting on Search for Tomorrow; David Langton on General Hospital; Santa Barbara; Dr. Peter Janssen on One Life to Live; Lassie;  Gunsmoke; Quincy M.E.), born July 2, 1943. (Jeff Pomerantz 1967 Daniel Boone)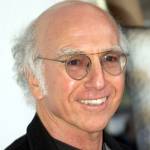 Larry David is 72 (nee Lawrence Gene David)
Emmy Award-winning septuagenarian American stand-up comedian, screenwriter, producer & actor of TV (Seinfeld; Curb Your Enthusiasm; Fridays; Saturday Night Live) and movies (New York Stories; The Three Stooges), born July 2, 1947. (Larry David 2009 Photo: David Shankbone)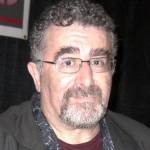 Saul Rubinek is 71
German-Canadian actor of stage, TV (Artie Nielsen on Warehouse 13; Ink; Frasier; A Nero Wolfe Mystery), movies (The Family Man; Young Doctors in Love; Murder Sees the Light; Wall Street; Unforgiven; Jesse Stone movies), and senior born July 2, 1948. (Saul Rubinek 2009 Photo: Luigi Novi / Nightscream)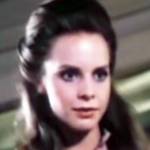 Julia Montgomery
American actress of TV (Samantha Vernon on One Life to Live; Remington Steele; Who's the Boss?) and movies (Girls Nite Out; Savage Justice; Black Snow; Betty Childs in Revenge of the Nerds and sequels; Sharp; Up the Creek; The Kindred), born July 2, 1960. (Julia Montgomery 1984 Anatomy of an Illness)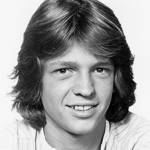 Jimmy McNichol is  58 (nee James Vincent McNichol III)

Fifty-five-plus American singer, musician, host & actor of TV (Josh Clayton on General Hospital; The Fitzpatricks; California Fever; Hollywood Teen; Decker; Little House on the Prairie; The Love Boat) and movies (California Cowboys), born July 2, 1961. (James McNichol 1979 California Fever Photo: CBS)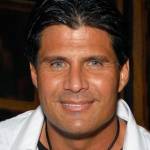 José Canseco is 55 (nee José Canseco Capas Jr.)
Retired 50+ Cuban-American MLB DH & outfielder (Oakland Athletics – 1989 World Series Champs; Texas Rangers; Toronto Blue Jays; New York Yankees – 2000 World Series Champs), AL 1985 Rookie of the Year, 1988 MVP & 4x Silver Slugger, born July 2, 1964. (José Canseco 2009 Photo: Glenn Francis)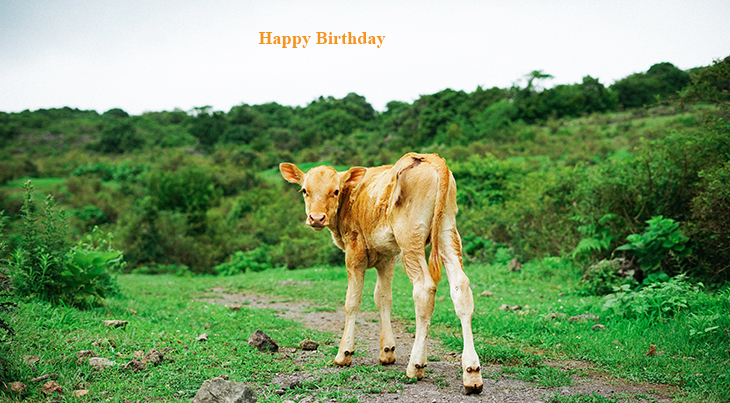 (Jeju-do, South Korea Calf Photo: Manki Kim via Unsplash)
Happy Birthday to everyone celebrating their birthday on July 2nd!
And remembering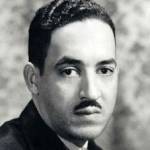 Thurgood Marshall
American NAACP Legal Defense and Educational Fund founder, civil rights lawyer (Brown V. Board of Education of Topeka) and the first African-American U.S. Supreme Court Associate Justice (born July 2, 1908 – died Jan. 24, 1993; age 84). Cause of death for Thurgood Marshall was heart failure. (Thurgood Marshall 1936 Photo: From the Library of Congress)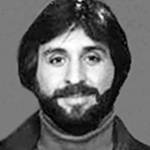 Ron Silver (nee Ronald Arthur Silver)
Tony Award-winning American actor of stage, movies (Blue Steel; Timecop; Reversal of Fortune; Enemies: A Love Story; Garbo Talks; Best Friends), and TV (Rhoda; Veronica's Closet; The West Wing; Chicago Hope; Wiseguy) (born July 2, 1946 – died Mar. 15, 2009; age 62). Ron Silver died of esophageal cancer. (Ron Silver 1982 Baker's Dozen Photo)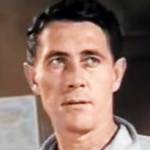 Ken Curtis (nee Curtis Wain Gates)
American character actor of stage TV (Festus Haggen on Gunsmoke; Jim Buckley on Ripcord; The Yellow Rose) and movies (That Texas Jamboree; Mister Roberts; The Searchers; The Alamo), Sons of the Pioneers singer (Room Full of Roses; Ghost Riders in the Sky) (born July 2, 1916 – died Apr. 28, 1991; age 74). Ken Curtis died of a heart attack. (Ken Curtis 1959 The Killer Shrews)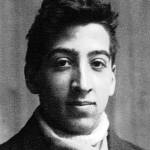 René Lacoste (nee Jean René Lacoste; "the Crocodile")

International Tennis Hall of Fame French 1926-1927 World #1 men's tennis player, 1920s Grand Slam singles & doubles winner (French Open; Wimbledon; US Open), Lacoste polo shirt manufacturer (born July 2, 1904 – died Oct. 12, 1996; age 92). René Lacoste died of a heart attack. (René Lacoste 1922 Photo: Agence de presse Meurisse)
Brock Peters (nee George Fisher; aka Brock G. Peters)

American actor of movies (To Kill a Mockingbird; Porgy and Bess; Carmen Jones; Star Trek films; Soylent Green; The Importance of Being Earnest; The L-Shaped Room; The McMasters; Major Dundee) & TV (As The World Turns) (born July 2, 1927 – died Aug. 23, 2005; age 78). Brock Peters died of pancreatic cancer. (Brock Peters 1961 Photo: Donald Young Associates)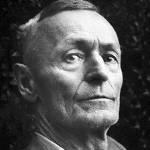 Hermann Hesse

German-Swiss painter, and 1946 Nobel Prize for Literature writer, poet and novelist (Siddhartha; Der Steppenwolf; Journey to the East; Klingsor's Last Summer; The Glass Bead Game; Strange News From Another Star) (born July 2, 1877 – died Aug. 9, 1962; age 85). Cause of death for Herman Hesse is unknown. (Herman Hesse 1946 Photo: Nobel Foundation)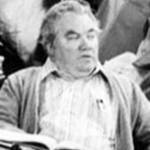 Ken McMillan (nee Kenneth McMillan)
American character actor of stage, TV (Rhoda; Our Family Honor; Ryan's Hope; Kojak; Dark Shadows) and movies (Dune; Armed and Dangerous; The Pope of Greenwich Village; True Confessions; The Taking of Pelham One Two Three; Hide in Plain Sight; Oliver's Story) (born July 2, 1932 – died Jan. 8, 1989; age 56). Ken McMillan died of liver disease. (Kenneth McMillan 1977 Rhoda Photo: CBS)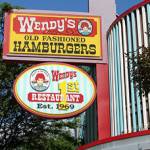 Dave Thomas (nee Rex David Thomas)
American businessman founder of the Wendy's fast food restaurant chain, philanthropist, founder of the Dave Thomas Education Centre, founder of the Dave Thomas Foundation for Adoption (born July 2, 1932 – died Jan. 8, 2002; age 69). Dave Thomas had a carcinoid neuroendocrine tumor for 10 years before he died. (Wendy's 2006 Photo: Joe Ross)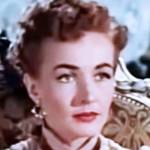 Catherine McLeod
American actress of TV (Days of Our Lives; Perry Mason) and movies (I've Always Loved You; That's My Man; The Fabulous Texan; Old Los Angeles; So Young So Bad; Sword of Venus; A Blueprint for Murder; The Sergeant Was a Lady; Courage of Lassie) (born July 2, 1921 – died May 11, 1997; age 75). Catherine McLeod died of pneumonia. (Catherine McLeod 1954 The Outcast)
*Images are public domain or Creative Commons licensed & sourced via Wikimedia Commons, Vimeo, or Flickr, unless otherwise noted*