Boomer TV Trivia: Remington Steele
Q1. Which two of the four main cast members/characters from Season 1 of Remington Steele did not return for subsequent seasons, and why?
Q2. Did the characters of Laura Holt (Stephanie Zimbalist) and Remington Steele (Pierce Brosnan) ever marry on the show?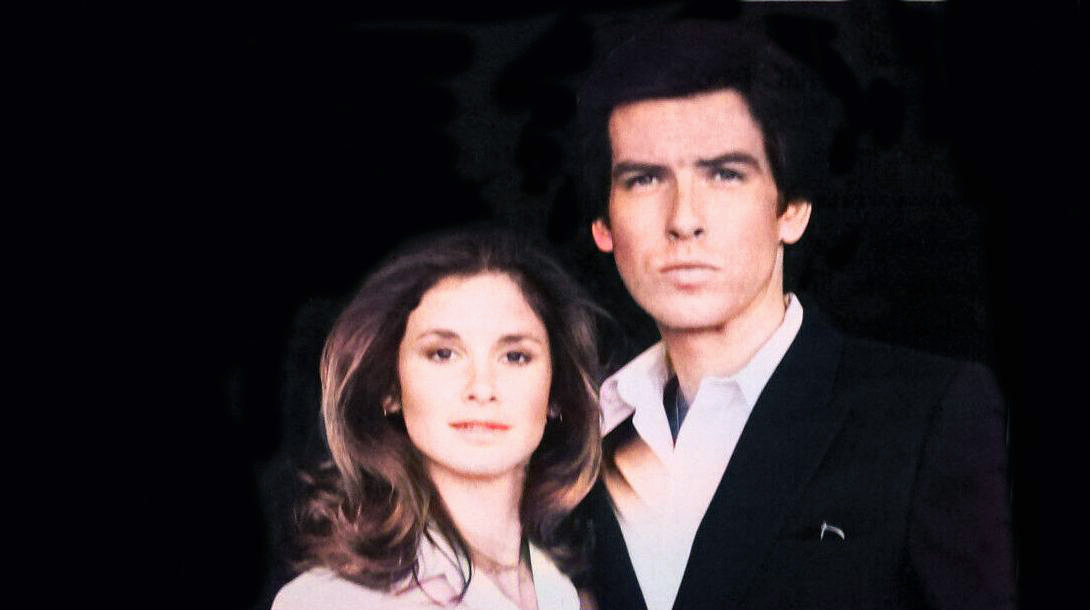 (Stephanie Zimbalist & Pierce Brosnan 1982 Remington Steele: NBC)
Remington Steele ran on NBC from 1982 to 1987, with 4 full seasons and then a final, 5th season comprised of 6 "movies".
The premise of this MTM 1980s crime drama / romantic comedy series was that P.I. Laura Holt created a fictitious man "Remington Steele" as the head of her agency in order to attract customers who didn't want to deal with a woman. In walks a handsome con man who assumes the character of Remington Steele, and helps her solve crimes. 
The character of Laura Holt usually drove a zippy VW Cabriolet convertible, while Remington Steele was often seen in luxury automobiles, including a vintage Auburn Speedster.
Fans loved the on screen charisma and sexual tension between series leads Pierce Brosnan and Stephanie Zimbalist.
Both actors said in interviews that at times there was stress and tension between them while the series was filming, but not enough to interfere with their work on the show.
Pierce Brosnan
(nee Pierce Brendan Brosnan, born May 16, 1953 in Drogheda, Ireland)
While starring on Remington Steele, Irish-American actor Pierce Brosnan's wife, Australian actress Cassandra Harris, guest-starred on the series 3 times between 1982-1986. Each time, she played a romantic interest from Steele's past. Brosnan and Harris had three children – their son Sean (b. 1983); Cassandra's daughter Charlotte (b. 1971) and son Christopher (b. 1972), from her marriage to producer Dermot Harris. When Dermot Harris died of a heart attack in 1986 (age 43), Brosnan adopted Charlotte and Christopher. Brosnan was left a single father when his wife Cassandra Harris died of ovarian cancer in 1991 at the age of 43.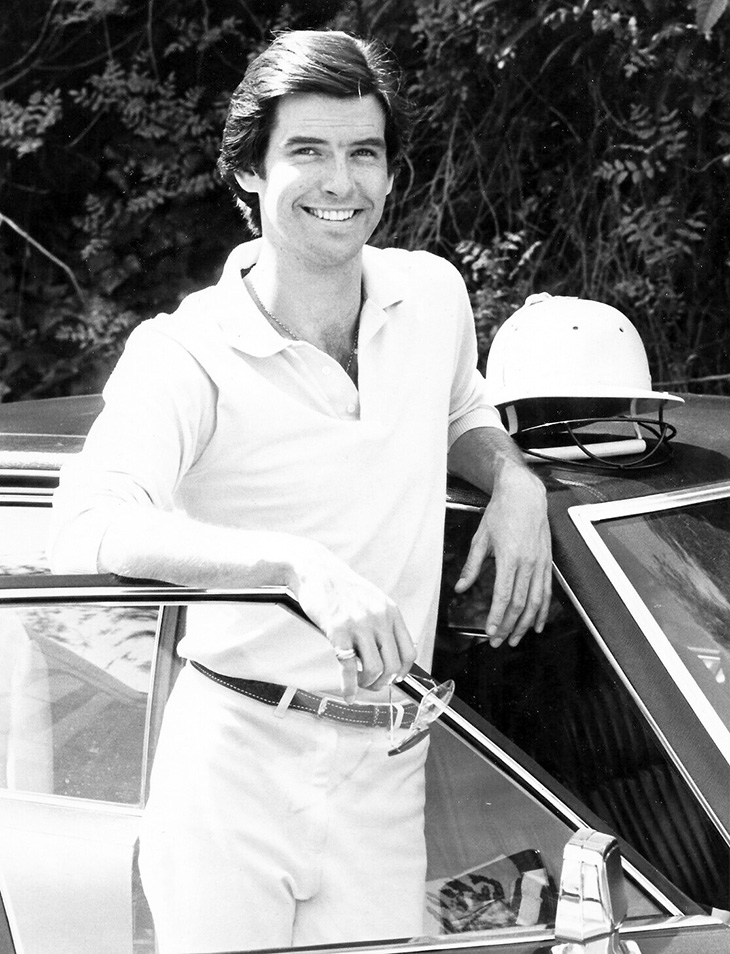 (Pierce Brosnan 1982 Remington Steele: NBC)
Pierce Brosnan had been a relatively unknown actor before Remington Steele began airing on network television. By the end of the 4th season, the popularity of the series, Brosnan, and his character of Remington Steele, had caught the attention of James Bond movie producer Cubby Broccoli. NBC cancelled Remington Steele after the 4th season and Brosnan was in talks with Broccoli to star in the next James Bond film, when NBC decided to revive the show for a 5th season – and Brosnan lost his chance to play James Bond.
Fast forward 8 years, and Pierce Brosnan was finally cast successfully as James Bond for the 1995 movie GoldenEye. He went on to star in 3 more James Bond films in his 40's – Tomorrow Never Dies (1997), The World is Not Enough (1999), and Die Another Day (2002). Fans have been able to see him frequently in many other big-screen film productions since Remington Steele ended, such as Dante's Peak (1997), The Matador (2005), Mamma Mia! (2008), The Ghost Writer (2010), The November Man (2014), and Spinning Man (2018). More recently, he's had starring or co-starring roles in the fantasy films The Kings Daughter (2022) and Black Adam (2022).
Pierce Brosnan met TV journalist Keely Shaye Smith in 1994, and they had sons Dylan Brosnan (b. Apr. 1997) and Paris Brosnan (b. Feb. 2001). Brosnan and Shaye Smith married in a castle in Ireland in August 2001. Sadly, Pierce's daughter Charlotte died in 2013 of ovarian cancer at the age of 41, but Brosnan is a grandfather to her two children, Isabella and Lucas. 
Stephanie Zimbalist
(born October 8, 1956 in New York)
Long before starring on Remington Steele as Laura Holt, Stephanie Zimbalist had pursued training as a classical singer with Metropolitan Opera soprano Natalie Bodanya; Bodanya had studied opera with the woman who coached Stephanie's grandmother, Romanian soprano Alma Gluck. Alma had married Russian concert violinist Efrem Zimbalist, and it was their son Efrem Zimbalist Jr. (of  long-running TV series The F.B.I.) who is Stephanie's father; his second wife, Loranda Stephanie Spalding (Stephanie), is her mother.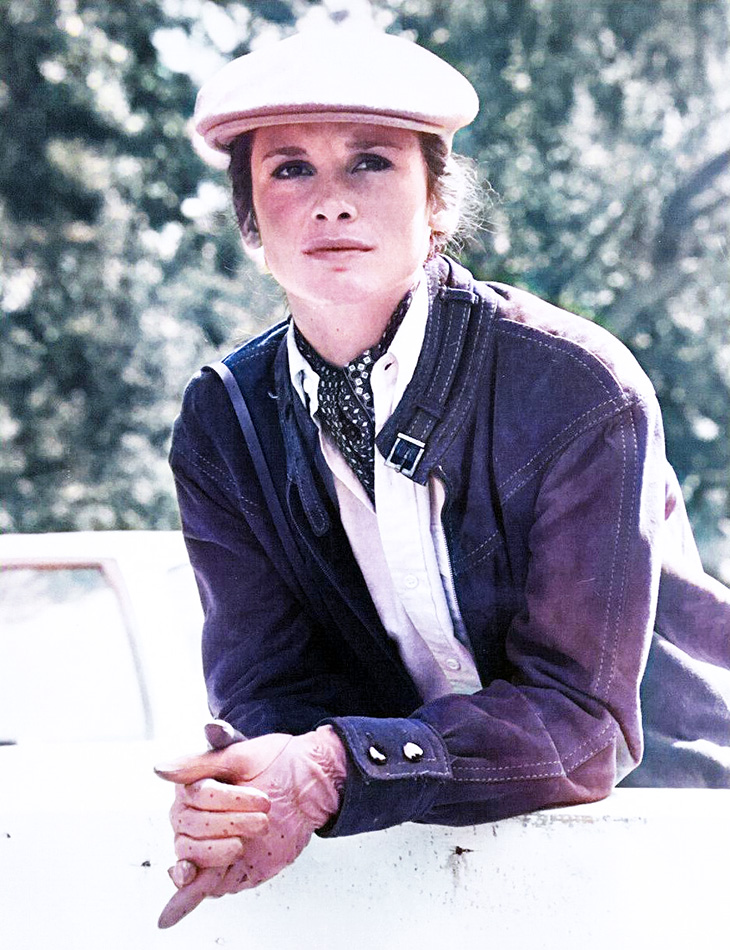 Stephanie Zimbalist 1982 Remington Steele: NBC)
After attending Julliard School to study music, dance and acting. Stephanie forged a thriving acting career on stage and in television, primarily made-for-tv movies. After Remington Steele ended, Zimbalist continued her career in television movies throughout the 1990's. 
On the series, veteran actress Beverly Garland (perhaps better known from her days on My Three Sons) played the role of Laura's mom Abigail Holt.
Stephanie's real-life father, actor Efrem Zimbalist Jr., was also a recurring character on Remington Steele, playing Remington's mentor/father, con man Daniel Chalmers. Efrem Zimbalist Jr. died in 2014 (age 95). Zimbalist has never married; her mother Stephanie Spalding Zimbalist died in 2007, and her half-sister Nancy Alma Munroe Zimbalist (b. 1944) in 2012, leaving Stephanie with her half-brother Efrem Zimbalist III (from her father's first marriage to Emily McNair), and assorted nieces and nephews.
Since 2000, Stephanie Zimbalist's on-screen work has been primarily as a supporting or guest star in television series and films, and on stage. In 2022 she appeared in the Shadowland Theatre summer production of Three Vewings (Ellenville, N.Y.)
Doris Roberts
Veteran stage, film and television actress Doris Roberts was well into her 50+ years when she began working on Remington Steele in a recurring role in Season 2. Post-Remington Steele, Roberts co-stared in the long-running sit-com Everybody Loves Raymond. Doris Roberts died in April 2016 at the age of 90.  
Remington Steele Recurring & Guest Stars
Actor Jack Scalia played Tony Roselli on Season 5, and Michael Constantine was the recurring character of businessman George Edward Mulch.
Dorothy Lamour, Virginia Mayo, Lloyd Nolan, Barry Van Dyke, Rose Marie, Sharon Stone, Geena Davis, Jean Smart, A Martinez, John Larroquette, Peter Scolari, Paul Reiser, Ford Rainey, Annie Potts, Beverlee McKinsey, and many others made guest-starring appearances on this popular series.
A1. Detective Murphy Michaels was written out after Season One when the actor playing him, James Read, was released due to his unhappiness with the direction his character was going on the show. As a consequence, the character of secretary Bernice Foxe (played by Janet DeMay), was also written out so that they could introduce a new character that was a combination of detective/secretary.
A2. A real wedding was planned for the end of Season 4, which was to be the final season; however leads Stephanie Zimbalist (Laura Holt) and Pierce Brosnan (Remington Steele) did not support this. Instead, at the beginning of an abbreviated Season 5, fake newlyweds Remington and Laura are on a "honeymoon" in Mexico.
Note: This article was first published in 2015. It has been updated with new / additional content.