September 22nd Birthdays
If you were born on September 22, you share a birthday with these famous people: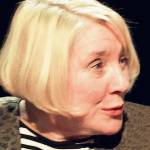 Fay Weldon is 88 (nee Franklin Birkinshaw)

English screenwriter (Upstairs, Downstairs; Growing Rich; Pride and Prejudice mini-series adaptation), novelist (Puffball; The Life and Loves of a She-Devil; The Cloning of Joanna May; The Bulgari Connection) and octogenarian born September 22, 1931. (Fay Welson 1997 After Dark Photo: Open Media Ltd.)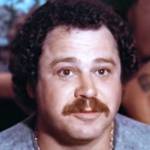 Art Metrano is 83 (nee Arthur Metrano)
American comedic character actor of TV (Joanie Loves Chachi; L. A. Law; Movin' On; Baretta; Loves Me, Loves Me Not; Ironside; Bewitched), and movies (Police Academy films; Breathless; The All-American Boy; Slaughter's Big Rip-Off; Going Ape; Teachers), born September 22 1936. (Art Metrano 1975 Movin' On)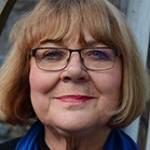 Gail Bowen is 77 (nee Gail Dianne Bartholomew)
Canadian senior, author of the Joanne Kilbourn mysteries (A Colder Kind of Death; Deadly Appearances; Love You to Death; The Brutal Heart; The Nesting Dolls; The Thirteenth Rose; The Glass Coffin) born September 22, 1942. (Gail Bowen Photo: © Madeleine Bowen-Diaz 2017 / Penguin Random House Canada)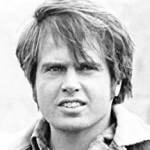 Paul Le Mat is 74
American actor of TV (Josiah Peale on Lonesome Dove: The Series; The Burning Bed), movies (American Graffiti; Aloha, Bobby and Rose; Melvin and Howard; Strange Invaders; Puppetmaster), and septuagenarian born September 22, 1945. (Paul Le Mat 1989 Melvin and Howard Photo: USA Network)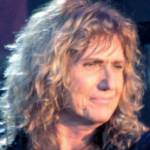 David Coverdale is 68
Rock & Roll Hall of Fame UK-American senior, blues songwriter, and lead singer of Whitesnake (Here I Go Again '87; Is This Love; Give Me All Your Love; The Deeper the Love) & Deep Purple 1973-1976 (Mistreated; Burn), born September 22, 1951. (David Coverdale 2013 Photo: Llann Wé²)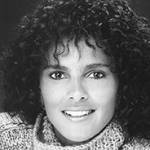 Shari Belafonte is 65
American 60+ model, producer, singer, host & actress of stage, TV (Julie Gillette on Hotel; Janice Lomax on General Hospital; Beyond Reality; Lifestyles with Robin Leach and Shari Belafonte) and movies, born September 22, 1954. (Shari Belafonte 1987 Hotel Photo: Aaron Spelling Productions)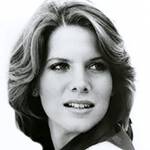 Debby Boone is 63 (nee Deborah Anne Boone; aka Debby Boone Ferrer)
Grammy Award-winning sixty-plus American singer (You Light Up My Life; Are You on the Road to Lovin' Me Again; When You're Loved; My Heart Has a Mind of It's Own; Free to Be Lonely Again; Perfect Fool), actress of stage, TV & movies (Hollywood Safari), born September 22, 1956. (Debby Boone 1977 Photo)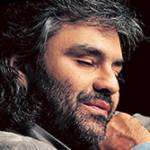 Andrea Bocelli is 61
Blind 55+ Italian producer, songwriter, and tenor singer of opera (Pagliacci; Tosca; Carmen), pop & classical music (Nessun Dorma; The Prayer; Vivo per Lei; Time to Say Goodbye [Celine Dion duet]; Canto della Terra; Con te partiro; Vivere) born September 22, 1958. (Andrea Bocelli 1999 Photo: Souran5)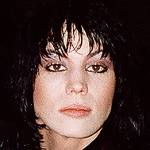 Joan Jett is 61 (nee Joan Marie Larkin)
American 55+ rock musician, songwriter, lead singer of the Blackhearts (I Love Rock 'n' Roll; I Hate Myself for Loving You; Crimson and Clover; Do You Wanna Touch Me), co-founder of the Runaways (Cherry Bomb), and actress (Light of Day), born September 22, 1958. (Joan Jett 2008 Photo: popo.uw23)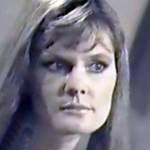 Lynn Herring is 61 (nee Sheryl Lynn Herring)
Fifty-five-plus American actress of movies & TV (Lucy Coe Collins on General Hospital & Port Charles; Audrey Coleman on As the World turns; Lisanne Gardner on Days of Our Lives; Matt Houston; The New Mike Hammer), born September 22, 1958. (Lynn Herring 1987 General Hospital Promo: ABC TV)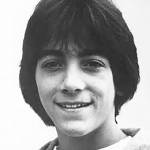 Scott Baio is 59
American 55+ director & actor of TV (Chachi Arcola on Happy Days & Joanie Loves Chachi; Charles on Charles in Charge; David Hobbs on See Dad Run; Diagnosis Murder) and movies (Bugsy Malone; Foxes), born September 22, 1960. (Scott Baio 1980 The Boy Who Drank Too Much Photo: CBS)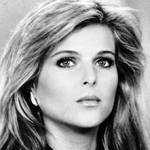 Catherine Oxenberg is 58 (nee Katarina Oksenberg)
Serbian-American 55+ host & actress of TV (Amanda Bedford Carrington on Dynasty; Leandra Thames on Watch Over Me; Acapulco H.E.A.T.; American Princess; I Married a Princess; The Royal Romance of Charles and Diana) and movies, born September 22, 1961. (Catherine Oxenberg 1984 Dynasty Photo)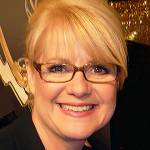 Bonnie Hunt is 58

American 55+ producer, screenwriter, director, comedienne, host & actress of TV (The Bonnie Hunt Show; Life with Bonnie) and movies (Beethoven films; Cheaper by the Dozen movies; Only You; Dave; Return to Me; Jumanji; The Green Mile), born September 22, 1961. (Bonnie Hunt 2010 Photo: Greg Hernandez)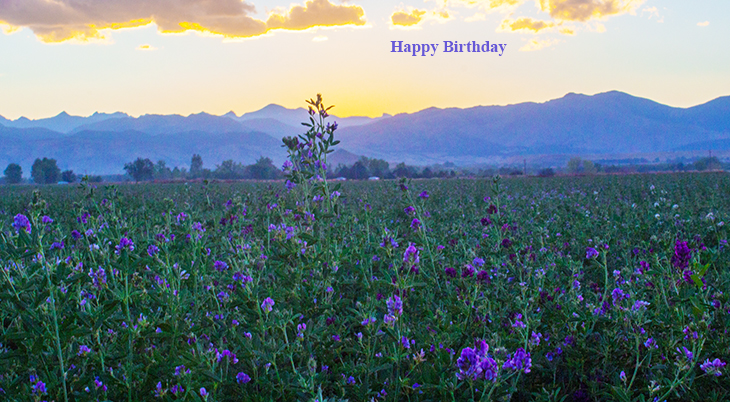 (Purple Wildflowers Photo: Rob Morton via Unsplash)
Happy Birthday to everyone celebrating their birthday on September 22nd!
And remembering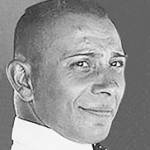 Erich von Stroheim (nee Erich Oswald Stroheim)
Austrian-American movie screenwriter, director & actor (The Merry Widow; Greed; The Wedding March; The Honeymoon; Foolish Wives; The Crime of Dr. Crespi; Five Graves to Cairo; Sunset Boulevard; Blind Husbands; Queen Kelly) (born Sept. 22, 1885 – died May 12, 1957; age 71). Erich von Stroheim died of prostate cancer. (Erich von Stroheim 1922 Foolish Wives Photo: Universal)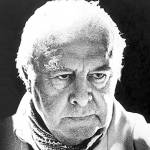 John Houseman (nee Jacques Haussmann)
Academy Award-winning Romanian-British-American producer & actor of TV (The Paper Chase; Silver Spoons; The Winds of War) and movies (Rollerball; Three Days of the Condor; The Fog; My Bodyguard; Ghost Story) (born Sept. 22, 1902 – died Oct. 31, 1988; age 86). John Houseman died of spinal cancer. (John Houseman 1973 Photo: Herbert Barrett Managment)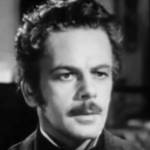 Paul Muni (nee Frederich Meshilem Meier Weisenfreund)

Tony & Academy Award-winning Austrian-Hungarian-American actor of stage (Inherit the Wind) and movies (Scarface; The Story of Louis Pasteur; Seven Faces; The Good Earth; Juarez; The Woman I Love; We Are Not Alone; Hudson's Bay) (born Sept. 22, 1895 – died Aug. 25, 1967; age 71). Paul Muni died of a heart illness. (Paul Muni 1937 The Life of Emile Zola Trailer) 
Rosamunde Pilcher (nee Rosamunde E. M. L. Scott; pseudonym Jane Fraser)
English fiction author & romance novelist (The Shell Seekers; Coming Home; Sleeping Tiger; Winter Solstice; September; Under Gemini; The Carousel; The Key; Shadows; Voices in Summer; Wild Mountain Thyme; Snow in April; Bridge of Corvie; The End of Summer) (born Sept. 22, 1924 – died Feb. 6, 2019; age 94). Rosamunde Pilcher died after a stroke. (Typewriter Photo: Florian Klauer)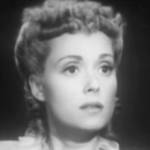 Martha Scott

American actress of stage, TV (Secrets of Midland Heights; Dallas; General Hospital; The Bob Newhart Show; The Bionic Woman), and movies (Our Town; Ben-Hur; The Howards of Virginia; In Old Oklahoma; The Desperate Hours; Sayonara) (born Sept. 22, 1912 – died May 28, 2003; age 90). Martha Scott died of natural causes. (Martha Scott 1941 Cheers for Miss Bishop)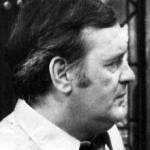 Eugene Roche
American actor of TV (Webster; Soap; Magnum, P.I.; Lenny; The Corner Bar) & movies (Foul Play; Slaughterhouse-Five; Newman's Law; Mr. Ricco; W; The Late Show; Corvette Summer; Oh God! You Devil) (born Sept. 22, 1928 – died July 28, 2004; age 75). Eugene Roche died of a heart attack. (Eugene Roche 1973 The Corner Bar Photo: ABC Television)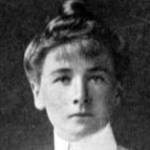 Charlotte Cooper Sterry (nee Charlotte Cooper)
Pioneering English International Tennis Hall of Fame tennis player, winner of 5 Wimbledon singles titles (1895, 1896, 1898, 1901, 1908) and the first female Olympic Singles Champion at the 1900 Paris Olympics (born Sept. 22, 1870 – died Oct. 10, 1966; age 96). Charlotte Cooper's cause of death is unknown. (Charlotte Cooper pre-1903 Photo: Arthur Wallis Myers)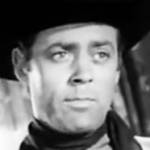 Allan Lane (nee Harry Leonard Albershardt; "Rocky Lane")
American voice over actor of TV (Mister Ed) and movie actor (Panama Lady; King of the Royal Mounted; The Denver Kid; Maid's Night Out; The Tiger Woman; Silver City Kid; King of the Mounties; Not Quite Decent; The Duke Comes Back; Twelve Crowded Hours) (born Sept. 22, 1909 – died Oct. 27, 1973; age 64). Allan Lane died of cancer. (Allan Lane 1947 Vigilantes of Boomtown Screenshot)
*Images are public domain or Creative Commons licensed & sourced via Wikimedia Commons, Vimeo, YouTube, or Flickr, unless otherwise noted*