September 22nd Birthdays
If you were born on September 22, you share a celebrity birthday with these famous people: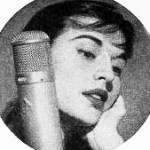 Joni James is 91 (nee Giovanna Carmella Babbo)
American pop music singer (Why Don't You Believe Me?; Your Cheatin' Heart; How Important Can It Be?; Have You Heard?; You Are My Love; Almost Always; My Love, My Love; You're Fooling Someone; Is It Any Wonder?; Wishing Ring), born September 22, 1930. (Joni James 1959 Photo: Radio TV Mirror)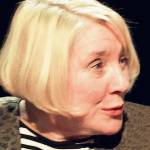 Fay Weldon is 90 (nee Franklin Birkinshaw)

English screenwriter (Upstairs, Downstairs; Growing Rich; Pride and Prejudice mini-series adaptation) and novelist (Puffball; The Life and Loves of a She-Devil; The Cloning of Joanna May; The Bulgari Connection), born September 22, 1931. (Fay Welson 1997 After Dark Photo: Open Media Ltd.)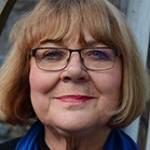 Gail Bowen is 79 (nee Gail Dianne Bartholomew)
Canadian author of the Joanne Kilbourn mysteries (A Colder Kind of Death; Deadly Appearances; Love You to Death; The Brutal Heart; The Nesting Dolls; The Thirteenth Rose; The Glass Coffin), born September 22, 1942. (Gail Bowen Photo: © Madeleine Bowen-Diaz 2017 / Penguin Random House Canada)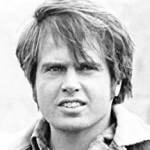 Paul Le Mat is 76
American actor of TV (Josiah Peale on Lonesome Dove series; The Burning Bed) and movies (American Graffiti; Aloha, Bobby and Rose; Melvin and Howard; Strange Invaders; Puppetmaster; Caroline At Midnight), born September 22, 1945. (Paul Le Mat 1989 Melvin and Howard Photo: USA Network)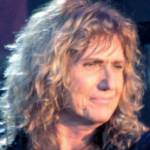 David Coverdale is 70
Rock & Roll Hall of Fame UK-American blues songwriter, lead singer of Whitesnake (Here I Go Again '87; Is This Love; Give Me All Your Love; The Deeper the Love) and Deep Purple 1973-1976 (Mistreated; Burn; Smoke on the Water), born September 22, 1951. (David Coverdale 2013 Photo: Llann Wé²)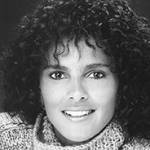 Shari Belafonte is 67
American model, singer (Give a Little Love), host & actress of stage, TV (Julie Gillette on Hotel; Janice Lomax on General Hospital; Beyond Reality; Lifestyles with Robin Leach and Shari Belafonte), and movies, born September 22, 1954. (Shari Belafonte 1987 Hotel Photo: Aaron Spelling Productions)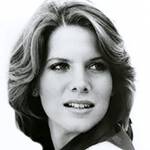 Debby Boone is 65 (nee Deborah Anne Boone; aka Debby Boone Ferrer)
Grammy Award-winning American singer (You Light Up My Life; Are You on the Road to Lovin' Me Again; When You're Loved; My Heart Has a Mind of It's Own; Free to Be Lonely Again; Perfect Fool), actress of stage, television, and movies (Hollywood Safari), born September 22, 1956. (Debby Boone 1977 Photo)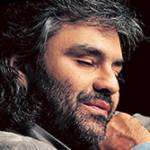 Andrea Bocelli is 63
Blind Italian producer, songwriter, and tenor singer of opera (Pagliacci; Tosca; Carmen), pop, and classical music (Nessun Dorma; The Prayer; Vivo per Lei; Time to Say Goodbye [Celine Dion duet]; Canto della Terra; Con te partiro; Vivere) born September 22, 1958. (Andrea Bocelli 1999 Photo: Souran5)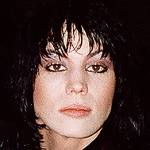 Joan Jett is 63 (nee Joan Marie Larkin)
American rock musician, songwriter, lead singer of the Blackhearts (I Love Rock 'n' Roll; I Hate Myself for Loving You; Crimson and Clover; Do You Wanna Touch Me), co-founder of the Runaways (Cherry Bomb), and actress (Light of Day), born September 22, 1958. (Joan Jett 2008 Photo: popo.uw23)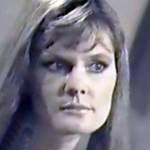 Lynn Herring is 63 (nee Sheryl Lynn Herring)
American actress of movies and television (Lucy Coe Collins on General Hospital & Port Charles; Audrey Coleman on As the World turns; Lisanne Gardner on Days of Our Lives; Matt Houston; The New Mike Hammer), born September 22, 1958. (Lynn Herring 1987 General Hospital Promo: ABC TV)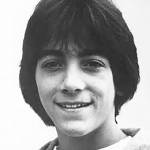 Scott Baio is 61
American director and actor of TV (Chachi Arcola on Happy Days & Joanie Loves Chachi; Charles on Charles in Charge; David Hobbs on See Dad Run; Diagnosis Murder) and movies (Bugsy Malone; Foxes), born September 22, 1960. (Scott Baio 1980 The Boy Who Drank Too Much Photo: CBS)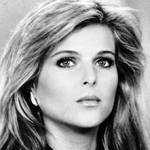 Catherine Oxenberg is 60 (nee Katarina Oksenberg)
Serbian-American host and actress of TV (Amanda Bedford Carrington on Dynasty; Leandra Thames on Watch Over Me; Acapulco H.E.A.T.; American Princess; I Married a Princess; The Royal Romance of Charles and Diana) and movies, born September 22, 1961. (Catherine Oxenberg 1984 Dynasty Photo)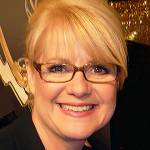 Bonnie Hunt is 50

American producer, screenwriter, director, comedienne, host & actress of TV (The Bonnie Hunt Show; Life with Bonnie) and movies (Beethoven films; Cheaper by the Dozen movies; Only You; Dave; Return to Me; Jumanji; The Green Mile), born September 22, 1961. (Bonnie Hunt 2010 Photo: Greg Hernandez)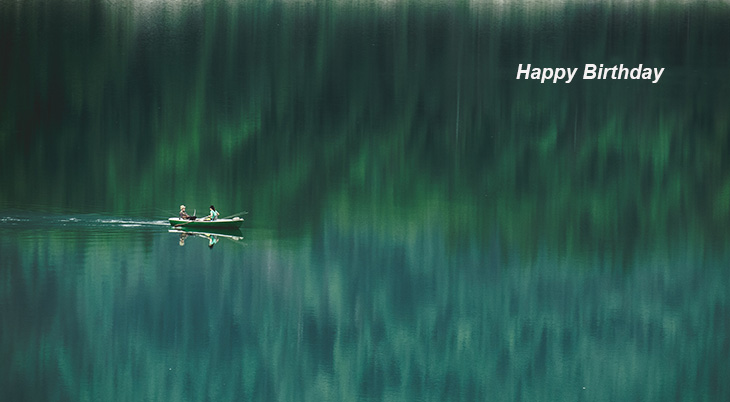 (Fishing Boat at Sylvenstein Dam, Lenggries, Germany Photo: Markos Mant via Unsplash)
Happy Birthday to everyone celebrating their birthday on September 22nd!
Remember These September 22nd Famous Birthdays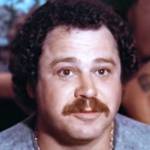 Art Metrano (nee Arthur Metrano)
American comedic character actor of TV (Joanie Loves Chachi; L. A. Law; Movin' On; Baretta; Loves Me, Loves Me Not; Ironside; Bewitched; The Tim Conway Comedy Hour), and movies (Police Academy films; Breathless; The All-American Boy; Slaughter's Big Rip-Off; Going Ape; Teachers) (born Sept. 22, 1936 – died Sept. 8, 2021; age 84). (Art Metrano 1975 Movin' On)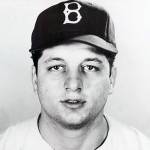 Tommy Lasorda (nee Thomas Charles Lasorda)
National Baseball Hall of Fame Major League Baseball manager (Los Angeles Dodgers 1976-1996, 2X World Series Championships), MLB pitcher (Brooklyn Dodgers 1954-1955; Kansas City Athletics 1956) & coach (Dodgers 1973-1976) (born Sept. 22, 1927 – died Jan. 7, 2021; age 93). Tommy Lasorda died of cardiac arrest. (Tommy Lasorda 1954 Brooklyn Dodgers Photo)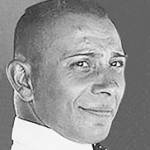 Erich von Stroheim (nee Erich Oswald Stroheim)
Austrian-American movie screenwriter, director & actor (The Merry Widow; Greed; The Wedding March; The Honeymoon; Foolish Wives; The Crime of Dr. Crespi; Five Graves to Cairo; Sunset Boulevard; Blind Husbands; Queen Kelly) (born Sept. 22, 1885 – died May 12, 1957; age 71). Erich von Stroheim died of prostate cancer. (Erich von Stroheim 1922 Foolish Wives Photo: Universal)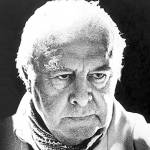 John Houseman (nee Jacques Haussmann)
Academy Award-winning Romanian-British-American producer & actor of TV (The Paper Chase; Silver Spoons; The Winds of War) and movies (Rollerball; Three Days of the Condor; The Fog; The Bad and the Beautiful; My Bodyguard) (born Sept. 22, 1902 – died Oct. 31, 1988; age 86). John Houseman died of spinal cancer. (John Houseman 1973 Photo: Herbert Barrett Management)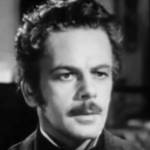 Paul Muni (nee Frederich Meshilem Meier Weisenfreund)

Tony & Oscar-winning Austrian-Hungarian-American actor of stage (Inherit the Wind) and movies (Scarface; I Am a Fugitive from a Chain Gang; The Story of Louis Pasteur; Seven Faces; The Good Earth; Juarez; The Woman I Love; Black Fury; We Are Not Alone; Hudson's Bay; The World Changes) (born Sept. 22, 1895 – died Aug. 25, 1967; age 71). (Paul Muni 1937 The Life of Emile Zola Trailer) 
Rosamunde Pilcher (nee Rosamunde E. M. L. Scott; aka Jane Fraser)
English fiction author & romance novelist (The Shell Seekers; Coming Home; Sleeping Tiger; Winter Solstice; September; Under Gemini; The Carousel; The Key; Shadows; Voices in Summer; Wild Mountain Thyme; Snow in April; Bridge of Corvie; The End of Summer) (born Sept. 22, 1924 – died Feb. 6, 2019; age 94). Rosamunde Pilcher died after a stroke. (Typewriter Photo: Florian Klauer)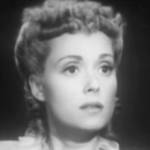 Martha Scott

American actress of stage, TV (Secrets of Midland Heights; Dallas; General Hospital; The Bob Newhart Show; The Bionic Woman), and movies (Our Town; Ben-Hur; The Howards of Virginia; In Old Oklahoma; The Desperate Hours; Sayonara; Strange Bargain; One Foot in Heaven) (born Sept. 22, 1912 – died May 28, 2003; age 90). (Martha Scott 1941 Cheers for Miss Bishop)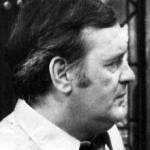 Eugene Roche
American actor of TV (Bill Parker on Webster; Soap; Magnum, P.I.; Lenny; The Corner Bar; Perfect Strangers; All in the Family) & movies (Slaughterhouse-Five; Foul Play; Newman's Law; Mr. Ricco; W; The Late Show; Corvette Summer; Oh God! You Devil) (born Sept. 22, 1928 – died July 28, 2004; age 75). Eugene Roche died of a heart attack. (Eugene Roche 1973 Photo: ABC Television)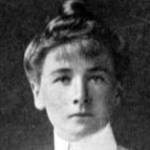 Charlotte Cooper Sterry (nee Charlotte Cooper)
Pioneering English International Tennis Hall of Fame tennis player, winner of 5 Wimbledon singles titles (1895, 1896, 1898, 1901, 1908) and the first female Olympic Singles Champion at the 1900 Paris Olympics (born Sept. 22, 1870 – died Oct. 10, 1966; age 96). Charlotte Cooper's cause of death is unknown. (Charlotte Cooper pre-1903 Photo: Arthur Wallis Myers)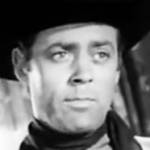 Allan Lane (nee Harry Leonard Albershardt; "Rocky Lane")
American voice over actor of TV (Mister Ed) and movie actor (Panama Lady; King of the Royal Mounted; The Denver Kid; Maid's Night Out; The Tiger Woman; Silver City Kid; King of the Mounties; Not Quite Decent; The Duke Comes Back; Twelve Crowded Hours) (born Sept. 22, 1909 – died Oct. 27, 1973; age 64). Allan Lane died of cancer. (Allan Lane 1947 Vigilantes of Boomtown)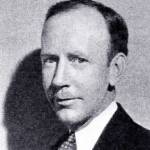 Hobart Cavanaugh
American film actor (A Letter to Three Wives; Mary Stevens, M.D.; Stella; Stage Struck; Mysterious Crossing; Hearts Divided; Kismet; Jack London; My Woman; A Modern Hero; Night Key; Rose of Washington Square; Dangerous Blondes; The Ghost Comes Home; A Scream in the Dark; Captain Blood) (born Sept. 22, 1886 – died Apr. 26, 1950; age 63). (Hobart Cavanaugh 1935: Film Daily Year Book)
*Images are public domain or Creative Commons licensed & sourced via Wikimedia Commons, Vimeo, YouTube, or Flickr, unless otherwise noted*