Technology for Seniors: What is Tinder?
Tinder article source: What is Tinder and How Does It Work? by TechBoomers.com
What is Tinder and How Does It Work?
A lot of dating websites these days are concerned with compatibility factors.  What are your physical traits?  What are your personality traits? What do you like to do?  What are your values?  What are you looking for in a match?  And what are matches looking for in you?  It can seem like there's an awful lot of number-crunching and data-matching that goes on before you and a potential match get the chance to really know each other through mutual communication.
While this may be fine if you're new to the dating scene or are looking for a long-term relationship, it can be frustratingly restricting if you're a veteran dater and/or want something more casual or short-term.  If you're looking for a dating app where you can leave a bit more to chance and decide whom you'll click with or not through actually talking to them, as opposed to relying on a bunch of computer algorithms, then Tinder may be for you.
So what is Tinder, and why should I use it?
Tinder is a mobile device app for dating.  After you log in with your Facebook account, Tinder creates your profile and shows you suggested matches based on your information.  You can "like" or "ignore" each suggested match.  If one of your suggested matches "likes" you back, you can chat with each other.
Tinder is popular because, as its CEO notes, it takes the friction out of the dating process and allows more time for actual communication, rather than just staring at a bunch of profile details or responses to relationship questions.  In that sense, Tinder is sort of a "speed dating" app that's good for people looking for casual and/or short-term dating.  On the other hand, it's not designed to foster long-term relationships, as opposed to websites like eHarmony.com, Match.com or Spark.com.
How does Tinder work: 4 steps to dating on Tinder
1. Sign up for a free Tinder account through Facebook, and have your profile started for you!
If you have a Facebook account, then you're basically all set to use Tinder!  Just download and install the free Tinder app on your tablet computer or mobile phone, then log in using your Facebook account credentials.  Tinder will copy the information from your Facebook profile, so you'll have a brand new Tinder profile instantly!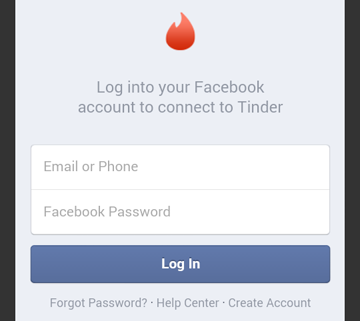 2. Express yourself by sprucing up your Tinder profile with additional information and photos.
Having more information and photos on your Tinder profile means that your potential matches will have a better idea of whether they'll "like" you or not.  Add a miniature biography, or some snaps of you doing the things that you love.  It may grab the attention of a special someone!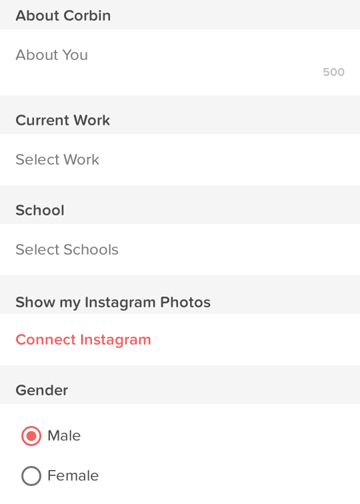 3. Decide whether each of your potential Tinder matches is hot or not.
Based on the information in your Tinder profile, as well as other factors (such as your geographical location), Tinder will show you a list of people whom you might be interested in.  Check out their profile, and if they seem like a keeper, "like" them.  If not, "ignore" them.  You can even "super like" someone so that they know you "liked" them, which might make it more probable that they'll "like" you back when you show up as a suggested match on their Tinder account!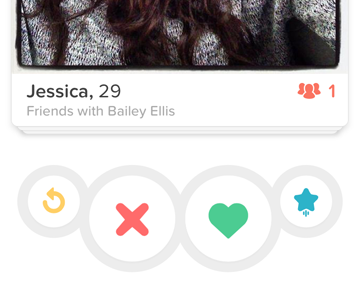 4. Once you're matched with someone on Tinder, start chatting it up with them!
If both you and another Tinder user happen to "like" each other, then you get matched!  Once you're matched with someone on Tinder, you can start exchanging messages back and forth.  Start with a topic that they're interested in, compliment them and appeal to their emotions, and see where things go!  If you hit it off, you may be able to arrange a date in the real world!
Throughout our Tinder course, we'll tell you what you need to know to potentially create a spark with someone on Tinder!  That includes how to download and install Tinder, how to create a Tinder account, how to find potential matches on Tinder, and how to start a conversation with someone you're matched with.  If you're into the casual dating scene, perhaps it's time that you warmed up to Tinder!
And, of course, don't forget to have a look around
Techboomers.com
, where you will find lessons on over 60 other websites and Internet applications that are popular, useful, and/or just downright fun!

Techboomers.com is a free educational website that teaches older adults and others with limited computer skills how to use popular and trusted websites on the Internet.