September 16th Birthdays
If you were born on September 16th you share a birthday with these famous people: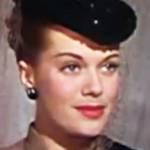 Janis Paige is 97 (nee Donna Mae Tjaden)
Nonagenarian American singer-actress of stage, TV (Minx Lockridge on Santa Barbara; It's Always Jan; Trapper John, M.D.; Capitol; General Hospital), and movies (Cheyenne; Silk Stockings; Follow the Boys; Bachelor in Paradise), born September 16, 1922. (Janis Paige 1948 Romance on the High Seas Trailer)
George Chakiris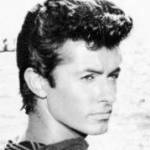 is 85

American dancer, singer, and actor of stage, movies (West Side Story; 633 Squadron; Diamond Head; Bebo's Girl; The Young Girls of Rochefort; Pale Blood), TV (Dallas; Superboy; Santa Barbara; One Life to Live), and octogenarian born September 16, 1934. (George Chakiris 1963 Kings of the Sun Photo)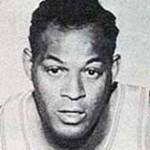 Elgin Baylor is 85
Naismith Memorial Basketball Hall of Fame octogenarian American retired professional basketball player, NBA forward (Los Angeles Lakers), 1959 NBA Rookie of the Year, 11-time NBA All-Star, 2006 NBA Executive of the Year, born September 16, 1934. (Elgin Baylor 1969 Photo: Los Angeles Lakers)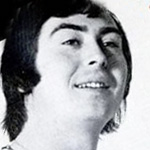 Joe Butler is 78
Rock & Roll Hall of Fame American musician (drummer, autoharp, guitar) and singer with The Lovin' Spoonful (Never Going Back; Do You Believe in Magic?; Full Measure; Me About You; Summer in the City), and senior born September 16, 1941. (Joe Butler 1966 Photo: GAC / Bob Cavallo Management)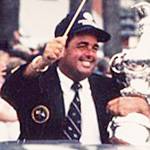 Dennis Conner is 77 ("Mr. America's Cup")
U.S. Sailing & America's Cup Hall of Fame septuagenarian American sailor and yachtsman, 4-time winner of the America's Cup (1974, 1980, 1987, 1988), 1976 Montreal Olympic Games yachting bronze medalist born September 16, 1942. (Dennis Conner 1987 Photo: Port of San Diego)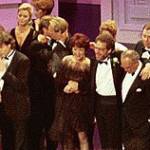 Susan Ruttan is 71 (nee Susan Diane Dunsrud)
American character actress of TV (Roxanne Melman on L. A. Law; Suddenly Susan; Jack Reed TV movies; Deadly Medicine; Popular; Helter Skelter), movies (Chances Are; Funny About Love; Krippendorf's Tribe), and senior born September 16, 1948. (Susan Ruttan 1989 L. A. Law Cast Photo: Alan Light)
Rosemary Casals is 71
International Tennis Hall of Fame retired septuagenarian American professional tennis player, winner of 112 tennis doubles championships & 9 Grand Slams (partners with Martina Navratilova, Billie Jean King & others) born September 16, 1948.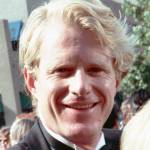 Ed Begley Jr. is 70
American actor of stage, TV (Dr. Victor Ehrlich on St. Elsewhere; Mary Hartman, Mary Hartman; Room 222; Parenthood; 7th Heaven; Veronica Mars; Six Feet Under; Arrested Development; Providence), movies (Battlestar Galactica), and senior born September 16, 1949. (Ed Begley Jr. 1988 Photo: Alan Light)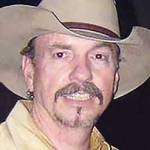 David Bellamy is 69
Senior American musician, songwriter (Spiders & Snakes) and singer with his brother Howard as pop, gospel, & country music duo The Bellamy Brothers (Let Your Love Flow; Sugar Daddy; Lovers Live Longer; Kids of the Baby Boom), born September 16, 1950. (David Bellamy 2009 Photo: Frankspiano)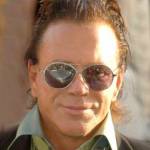 Mickey Rourke is 67 (nee Philip Andre Rourke Jr.)
Retired American boxer, movie actor (9 1/2 Weeks; Angel Heart; Wild Orchid; The Pope of Greenwich Village; Johnny Handsome; Year of the Dragon; Diner; Desperate Hours; Body Heat; Point Break; Iron Man 2; Shergar), and senior born September 16, 1952. (Mickey Rourke 2007 Photo: Georges Biard)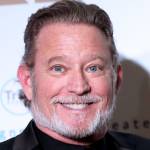 Christopher Rich is 66 (nee Christopher Rich Wilson)

American actor of TV (Brock Hart on Reba; Sandy Cory on Another World; The Charmings; Murphy Brown; The George Carlin Show; Boston Legal; Nash Bridges), movies (Flight of the Intruder; The Joy Luck Club), and senior born September 16, 1953. (Christopher Rich 2018 Photo: Gage Skidmore)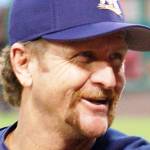 Robin Yount is 64 (nee Robin R. Yount; "The Kid"; "Rockin' Robin")
Baseball Hall of Fame retired 60+ American baseball player, 3-time Silver Slugger & Milwaukee Brewers MLB All-Star shortstop / center fielder (1974-1993), 1982 Gold Glove Award winner and American League MVP (1982 & 1989), born September 16, 1955. (Robin Yount 2006 Photo: Scott Ableman)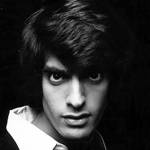 David Copperfield is 63 (nee David Seth Kotkin)
Emmy Award-winning 60+ American illusionist (Death Saw; Flying), magician & actor of stage (Magic of David Copperfield; The Magic Man), TV (Magic with the Stars), and movies (Terror Train; The Incredible Burt Wonderstone) born September 16, 1956. (David Copperfield 1977 Photo: ABC Television)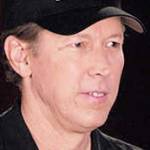 Orel Hershiser is 61
Sixty-plus American MLB pitcher (Los Angeles Dodgers – 1988 World Series Champ & MVP; Cleveland Indians), 1988 NL Cy Young & Gold Glove Awards, 1993 Silver Slugger, and 3x MLB All-Star, born September 16, 1958. (Orel Hershiser 2008 Photo: flipchip / LasVegasVegas.com)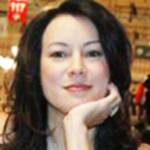 Jennifer Tilly is 61 (nee Jennifer Ellen Chan)
American-Canadian 60+ professional poker player and actress of stage, TV (Poker Night in America; Family Guy; Hill Street Blues), and movies (Bullets Over Broadway; Liar Liar; Moving Violations; The Cat's Meow; Bride of Chucky), born September 16, 1958. (Jennifer Tilly 2005 Photo: flipchip / LasVegasVegas.com)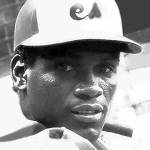 Tim Raines is 60 (nee Timothy Raines Sr.; "Rock")
National Baseball Hall of Fame and Museum 60+ American MLB left fielder (Montreal Expos; Chicago White Sox; New York Yankees – 1996, 1998 World Series Champs), 7-time MLB All-Star (1981-1987), 1986 Silver Slugger Award winner, born September 16, 1959. (Tim Raines 1982 Photo: NBC-TV) 
Molly Shannon is 55
American 55+ comedic actress of TV (Saturday Night Live; Divorce; Wet Hot American Summer) and movies (Superstar; Never Been Kissed; Other People; How the Grinch Stole Christmas; The Phantom of the Opera; Scary Movie 4 & 5), born September 16, 1964. (Molly Shannon 2008 Photo: David Shankbone)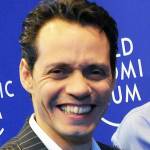 Marc Anthony is 51 (nee Marco Antonio Muñiz)

Grammy Award-winning 50+ American record producer, singer (I Need to Know; You Sang to Me; My Baby You; I've Got You), actor of TV (Hawthorne) & movies (East Side Story; Man on Fire; Carlito's Way; Hackers), born September 16, 1968. (Marc Anthony 2010 Photo: World Economic Forum)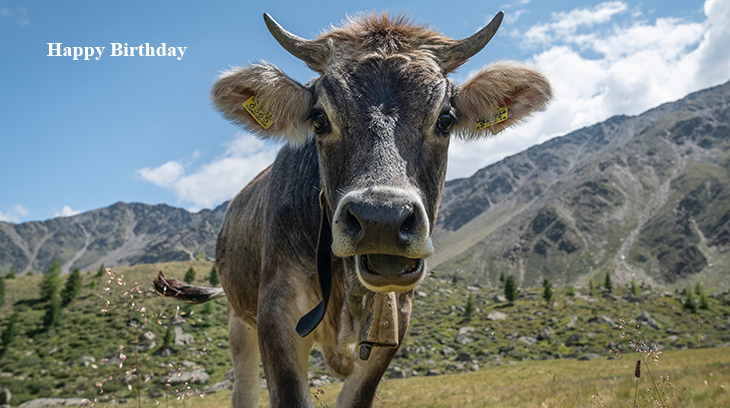 (Brown Cow Photo: Tobias Oetiker via Unsplash)
Happy Birthday to everyone celebrating their birthday on September 16th!
And remembering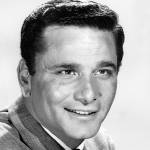 Peter Falk
American Emmy Award-winning actor of TV (The Trials of O'Brien; Columbo) and movies (The Princess Bride; Pocketful of Miracles; The Brink's Job; The Cheap Detective; The In-Laws; Murder, Inc.; Cookie; The Great Race; Murder by Death; Pretty Boy Floyd) (born Sept. 16, 1927 – died June 23, 2011; age 83). Peter Falk died of pneumonia. (Peter Falk 1977 Photo: NBC)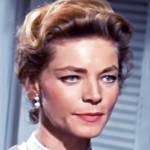 Lauren Bacall (nee Betty Joan Perske)
Tony Award-winning American model & movie star (To Have and Have Not; The Big Sleep; Dark Passage; Key Largo; How to Marry a Millionaire; Woman's World; Written on the Wind; Designing Woman; The Mirror Has Two Faces) (born Sept. 16, 1924 – died Aug. 12, 2014; age 89). Lauren Bacall died of a stroke. (Lauren Bacall 1959 North West Frontier Screenshot)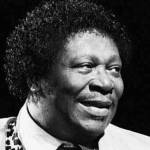 B. B. King (nee Riley B. King)

Grammy Award-winning American Rock & Roll Hall of Fame rhythm & blues guitar (Lucille) player, songwriter, and singer "The King of the Blues" and "Blues Boy" (3 O'Clock Blues;  The Thrill is Gone) (born Sept. 16, 1925 – died May 14, 2015; age 89). B. B. King had diabetes and several small strokes before he died. (B. B. King 1985 Photo: Gorupdebesanez)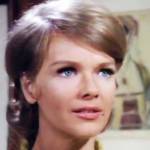 Anne Francis
American child model and actress of TV (Honey West; Dallas; Riptide; My Three Sons) and in movies (Forbidden Planet; Lydia Bailey; Dreamboat; Bad Day at Black Rock; Susan Slept Here; Blackboard Jungle; Funny Girl) (born Sept. 16, 1930 – died Jan. 2, 2011; age 80). Anne Francis died of pancreatic cancer complications. (Anne Francis 1970 Dan August)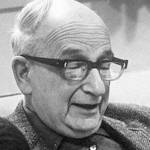 H. A. Rey (nee Hans Augusto Rey)
German-American children's picture book illustrator (Curious George Flies a Kite) and co-author with wife Margret Rey, of the Curious George children's books (Curious George Takes a Job; Curious George Flies a Kite) (born Sept. 16, 1898 – died Aug. 26, 1977; age 78). Cause of death for H. A. Rey is unknown. (H. A. Rey 1970s Photo: Elsa Dorfman)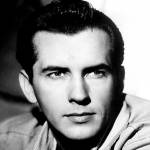 Jack Kelly (nee John Augustus Kelly Jr.)
American actor of TV (Bart Maverick on Maverick; Kings Row; Get Christie Love!) and movies (The Night Holds Terror; To Hell and Back; Forbidden Planet; Drive a Crooked Road; Where Danger Lives; A Fever in the Blood; Love and Kisses) (born Sept. 16, 1927 – died Nov. 7, 1992; age 65). Jack Kelly died of a stroke. (Jack Kelly 1957 Maverick Photo: ABC Television)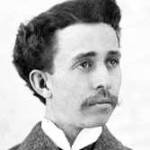 J. C. Penney (nee James Cash Penney Jr.)
American philanthropist (40Plus; Penney Family Fund), businessman & entrepreneur, 1902 founder of the J. C. Penney department stores, Penney Farms and Foremost Dairy Products Inc. (born Sept. 16, 1875 – died Feb. 12, 1971; age 95). James Cash Penney had a heart attack before he died. (James Cash Penney c. 1902 Photo)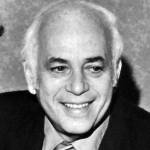 Allen Funt
American radio show host (The Candid Microphone), television producer, director, writer, actor, creator and host of the Candid Camera TV series and specials, and author (Candid Kids; Candidly, Allen Funt: A Million Smiles Later) (born Sept. 16, 1914 – died Sept. 5, 1999; age 84). Cause of death for Allen Funt is unknown. (Allen Funt 1972 Photo: ABC Television)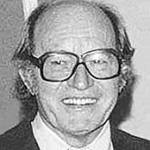 Charlie Byrd
American classical, jazz and brazilian (bossa nova) fingerstyle acoustic guitarist solo (Byrd Song; Once More! Charlie Byrd's Bossa Nova; Latin Impressions) and with Stan Getz (Jazz Samba) (born Sept. 16, 1925 – died Dec. 2, 1999; age 74). Cause of death for Charlie Byrd was lung cancer. (Charlie Byrd 1978 Photo: Ron Whitenstall at Ashley Mark Publishing)
Jerry Wald (nee Jerome Irving Wald)
American movie screenwriter (Brother Rat; Humoresque; Million Dollar Baby) and producer (An Affair to Remember; Peyton Place; Key Largo; The Long, Hot Summer; Mildred Pierce; The Glass Menagerie; Johnny Belinda; Let's Make Love) (born Sept. 16, 1911 – died July 13, 1962; age 50). Jerry Wald died of a heart attack. (Jerry Wald 1962 Photo: UPI Telephoto)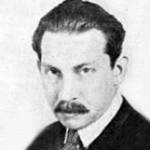 Alexander Korda (nee Sándor László Kellner)
Hungarian-British filmmaker (Fire Over England; The Divorce of Lady X; The Private Life of Henry VIII; The Thief of Baghdad; The 3rd Man; Elephant Boy; The Four Feathers; The Stolen Bride; Her Private Life; That Hamilton Woman; Summertime) (born Sept. 16, 1893 – died Jan. 23, 1956; age 62). Alexander Korda died of a heart attack. (Alexander Korda 1927 Photo: Moving Picture World)
*Images are public domain or Creative Commons licensed & sourced via Wikimedia Commons, Vimeo, or Flickr, unless otherwise noted*