May 1st Birthdays
If you were born on May 1st you share a celebrity birthday with these famous people: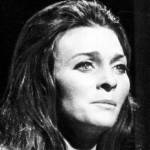 Judy Collins (nee Judith Marjorie Collins)
Grammy Award-winning American musician, songwriter, folk-pop singer (Both Sides, Now; Send in the Clowns; Amazing Grace; Someday Soon; Hard Times for Lovers; Cook With Honey) and author (Shameless; Trust Your Heart; Singing Lessons), born May 1, 1939. (Judy Collins 1968 Photo: CBS)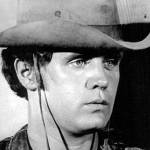 Mark Slade
American illustrator & cartoonist, actor of TV (Billy Blue Cannon on The High Chaparral; The Wackiest Ship in the Army; Salty; Gomer Pyle: USMC; Mr. Novak; The Rookies) and movies (Benji; Drag Racer; The Astral Factor; 13 West Street; Voyage to the Bottom of the Sea), born May 1, 1939. (Mark Slade 1968: NBC)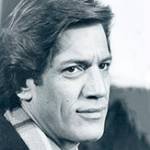 Stephen Macht (father of Gabriel Macht)
American actor of TV (Knots Landing; Cagney & Lacey; Trevor Lansing on General Hospital; One Life to Live; Murder, She Wrote; Suits; Melrose Place; Hill Street Blues; Kojak; The Practice) & films (The Choirboys; Galaxina; Raid on Entebbe; Graveyard Shift; Touch Me), born May 1, 1942. (Stephen Macht 1982)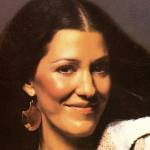 Rita Coolidge (ex of Kris Kristofferson)
Grammy-winning Native American songwriter & singer ([Your Love Has Lifted Me] Higher and Higher; The Way You Do The Things You Do; All Time High; One Fine Day; I'd Rather Leave While I'm in Love), born May 1, 1945. Ex-partner of Stephen Stills, Graham Nash. (Rita Coolidge 1977: Lawren / A&M Records)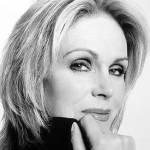 Joanna Lumley (ex of Jeremy Lloyd)
BAFTA-winning English voice artist & actress of TV (Absolutely Fabulous; The New Avengers; Sapphire & Steel; Coronation Street) and movies (Trail of the Pink Panther; Shirley Valentine; The Cat's Meow; Finding Your Feet), born May 1, 1946. (Joanna Lumley 2008 Photo: The National Churches Trust / PA, © Rankin)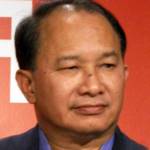 John Woo
Chinese-Hong Kong owner of Lion Rock Productions, movie producer, actor, screenwriter, & director (Hard Target; Broken Arrow; Face/Off; Mission: Impossible 2; A Better Tomorrow; Windtalkers; Paycheck; Bulletproof Monk; The Big Hit; Red Cliff) born May 1, 1946. (John Woo 2005 Photo: Jakob Montrasio)
Dann Florek (nee Ezekial Dann Florek)
American character actor of TV (Capt. Donald Cragen on Law & Order and Law & Order: Special Victims Unit; L.A. Law; Hardball) & movies (Flight of the Intruder; The Flintstones; Hard Rain; Beautiful Joe; Santorini Blue), born May 1, 1950. (Dann Florek 1969 Photo: Eastern Michigan University)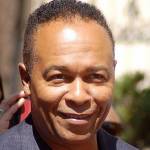 Ray Parker Jr.

Grammy Award-winning American record producer, musician, singer & songwriter with Raydio & solo (Ghostbusters; The Other Woman; A Woman Needs Love [Just Like You Do]; Jamie; Jack and Jill; You Can't Change That), and actor of TV & films, born May 1, 1954. (Ray Parker Jr. 2013: Angela George)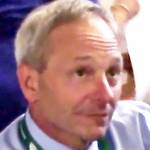 Steve Cauthen
National Museum of Racing and Hall of Fame American jockey, youngest jockey to win the Triple Crown on Affirmed in 1977, 3-time British Champion Jockey (1984, 1985, 1987), & 1984 George Woolf Memorial Jockey Award winner, born May 1, 1961. (Steve Cauthen 2014 Photo: FranceSireTV)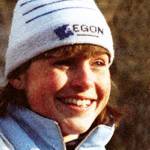 Yvonne van Gennip
Dutch speed skater, 1988 Calgary Winter Olympics world record-setting 3-time gold medalist (1500m, 3000m, 5000m), 1987-1989 World Championships Allround medalist, 6-time European Allround medalist, born May 1, 1964. (Yvonne van Gennip 1987: UweFan)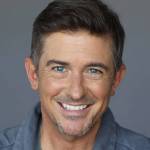 Charlie Schlatter (nee Charles Thomas Schlatter)

American character & voice over actor of video games, TV (Dr. Jesse Travis on Diagnosis Murder; Ferris Bueller; Kick Buttowski: Suburban Daredevils), and movies (18 Again; Heartbreak Hotel; The Delinquents; Sunset Heat; Bright Lights, Big City) born May 1, 1966. (Charlie Schlatter Photo: Charlie Schlatter)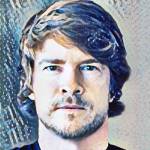 Scott Coffey
American filmmaker & actor of movies (All God's Children Can Dance; Shag; Satisfaction; Zombie High; Shout; The Temp; Tank Girl; Breaking Free; Mulholland Drive; Adult World; Ellie Parker; Rhino) and TV (The Outsiders; Christopher Columbus), born May 1, 1967. (Scott Coffey Painting: A. Hamilton)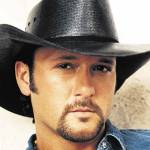 Tim McGraw (nee Samuel Timothy McGraw; son of Tug McGraw)
Grammy-winning American country music singer-songwriter (Don't Take the Girl; Please Remember Me; I Like It, I Love It; Last Dollar [Fly Away]; Highway Don't Care; Humble and Kind) & actor (Friday Night Lights; Flicka; The Blind Side), born May 1, 1967. Married Faith Hill. (Tim McGraw 2007: sunnyd_57)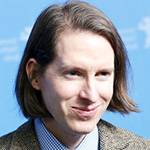 Wes Anderson (nee Wesley Wales Anderson)
American movie producer, director, & screenwriter (Bottle Rocket; Rushmore; The Royal Tenenbaums; The Life Aquatic with Steve Zissou; The Darjeeling Limited; Moonrise Kingdom; Isle of Dogs; The Grand Budapest Hotel; Isle of Dogs; Fantastic Mr. Fox), born May 1, 1969. (Wes Anderson 2014: John Rasimus)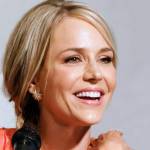 Julie Benz
American actress of TV (Darla on Buffy the Vampire Slayer & Angel; Mayor Amanda Rosewater on Defiance; Rita Bennett on Dexter; Hawaii Five-0; Roswell; No Ordinary Family; Desperate Housewives) & films (Rambo; The Boondock Saints II: All Saints Day), born May 1, 1972. (Julie Benz 2012: Ronald Woan)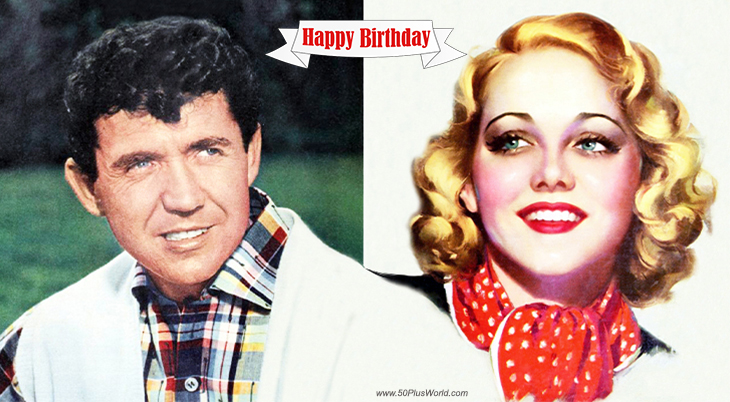 (Sonny James 1958 | Leila Hyams 1932: Marland Stone)
Happy Birthday to everyone celebrating their birthday on May 1st!
Remember These May 1st Famous Birthdays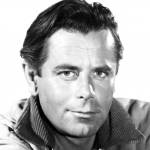 Glenn Ford (nee Gwyllyn Samuel Newton Ford)
Canadian-American actor of movies (Gilda; Blackboard Jungle; 3:10 to Yuma; The Rounders; Midway; The Courtship of Eddie's Father; Framed; Interrupted Melody; Cimarron; The Teahouse of the August Moon; Texas; The Big Heat; A Stolen Life; Fate is the Hunter) & TV (Cade's County) (born May 1, 1916 – died Aug. 30, 2006; age 90). Ex of Eleanor Powell, Kathryn Hays. (Glenn Ford 1955)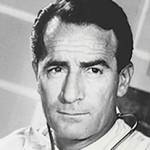 John Beradino (nee Giovanni Berardino; aka Johnny Berardino)

American MLB baseball player (St. Louis Browns; Pittsburgh Pirates; Cleveland Indians), actor of TV (General Hospital 1963-1993; I Led 3 Lives; The New Breed) & movies (The Kid from Left Field; The Kid from Cleveland) (born May 1, 1917 – died May 19, 1996; age 79). John Beradino had pancreatic cancer before he died. (John Beradino 1964 General Hospital Photo: ABC TV)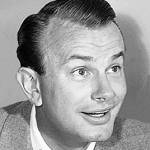 Jack Paar

American producer, screenwriter, comedian, actor and host of radio, TV (The Jack Paar Tonight Show; Up to Paar; The Jack Paar Program; Footlight Varieties; Jack Paar Tonite) & movies (Easy Living; Walk Softly, Stranger; Down Among the Sheltering Palms) (born May 1, 1918 – died Jan. 27, 2004; age 85). Jack Paar's cause of death is unknown. (Jack Paar 1952 Up to Paar Photo: NBC TV)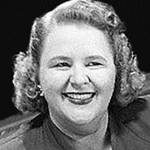 Kate Smith (nee Kathryn Elizabeth Smith; "The First Lady of Radio")
American singer (God Bless America; The White Cliffs of Dover; Seems Like Old Times, Rosie O'Day; Shine on Harvest Moon; When the Moon Comes Over the Mountain), performer & host of radio, movies & TV (The Kate Smith Evening Hour; The Kate Smith Show) (born May 1, 1907 – died June 17, 1986; age 79). Kate Smith died of respiratory arrest. (Kate Smith 1953 Photo: NBC TV)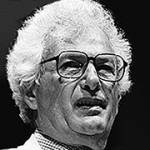 Joseph Heller
American short story writer (Catch as Catch Can), screenwriter (Sex and the Single Girl; Dirty Dingus Magee), novelist and creator of the John Yossarian character (Catch-22; Love, Dad; Yossarian Survives; Closing Time; Something Happened) (born May 1, 1923 – died Dec. 12, 1999; age 76). Joseph Heller died of a heart attack. (Joseph Heller 1986 Photo: MDC Archives / Annie)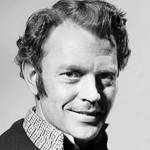 Dan O'Herlihy (nee Daniel Peter O'Herlihy)
Irish actor of films (Kidnapped; Macbeth; City After Midnight; Home Before Dark; Sword of Venus; Robinson Crusoe; The Black Shield of Falworth; Imitation of Life; The Purple Mask; 100 Rifles; RoboCop; Fail Safe; Waterloo; The Last Starfighter) & TV (The Travels of Jaimie McPheeters; The Long, Hot Summer; Nancy Astor) (born May 1, 1919 – died Feb. 17, 2005; age 85). (Dan O'Herlihy 1955)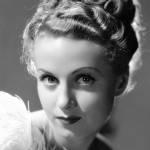 Danielle Darrieux (nee Danielle Yvonne Marie Antoinette Darrieux)
French singer, dancer & actress of stage, TV (Jalna; Dangerous Liaisons) and movies (Mayerling; 5 Fingers; The Earrings of Madame De…; The Wages of Sin; Ladies Man; The Young Girls of Rochefort; Rich, Young and Pretty; 8 Women; Katia) (born May 1, 1917 – died Oct. 17, 2017; age 100). Ex of Henri Decoin & Porfirio Rubirosa. (Danielle Darrieux 1938 The Rage of Spring Photo: Unknown)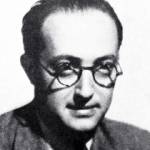 Henry Koster (nee Hermann Kosterlitz; married Peggy Moran)
German film director (The Bishop's Wife; Harvey; The Robe; My Cousin Rachel; The Singing Nun; Flower Drum Song; Come to the Stable; The Inspector General; My Man Godfrey; Mr. Hobbs Takes a Vacation; Blue Heaven; Three Smart Girls; Dear Brigitte) (born May 1, 1905 – died Sept. 21, 1988; age 83). Henry Koster died of liver cancer. (Henry Koster 1941 Photo: Motion Picture Herald)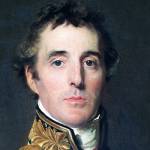 Arthur Wellesley, 1st Duke of Wellington
Irish-English Commander-in-Chief of the British Army during the Napoleonic Wars (Battle of Waterloo winner), Regency Era statesman & politician (Irish House of Commons MP; Governor of Seringapatam and Mysore; Ambassador to France), 2-time British Prime Minister (born May 1, 1769 – died Sept. 14, 1852; age 83). (Arthur Wellesley c. 1815: Thomas Lawrence)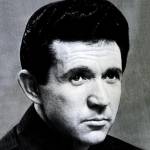 Sonny James (nee James Hugh Loden; "The Southern Gentleman")
American Country Music Hall of Fame musician, songwriter and singer (Young Love; You're the Only World I Know; Born to Be With You; Running Bear; Since I Met You Baby; A Little Bit South of Saskatoon; It's the Little Things; When the Snow is on the Roses; Is It Wrong; Empty Arms) (born May 1, 1928 – died Feb. 22, 2016; age 87). (Sonny James 1967 Billboard Ad Photo: Capitol Records)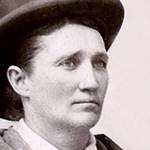 Calamity Jane (nee Martha Jane Cannary)
American frontierswoman, scout, adventurer, explorer, sharpshooter, horse rider & stage driver; dance-hall performer, occasional prostitute, innkeeper, rancher, and storyteller; performer in Buffalo Bill's Wild West Show; partner and possibly wife of Wild Bill Hickok; historical figure of the Old West (born May 1, 1852 – died Aug. 1, 1903; age 51). (Calamity Jane c. 1880s: C.E. Finn)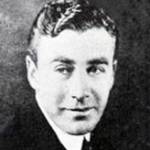 Tom Moore (nee Thomas J. Moore; brother of Joe, Matt & Owen Moore)
Irish-American film director & actor (The Costello Case; Cannonball Express; The Last Parade; The Woman Racket; Anybody Here Seen Kelly?; The Cinderella Man; Manhandled; The Clinging Vine; Side Street; Neighbors' Wives; Dangerous Money) (born May 1, 1883 – died Feb. 12, 1955; age 71). Ex of Alice Joyce & Renée Adorée; ex brother-in-law of Mary Pickford. (Tom Moore 1925)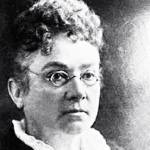 Emily Stowe (nee Emily Howard Jennings)
DWEA & Canadian Women's Suffrage Association co-founder, 1st female doctor to practice medicine in Ontario, teacher & 1st female principal of an Ontario public school (Central School, Brantford), helped create the first medical school for women in Canada (Woman's Medical College) (born May 1, 1831 – died Apr. 30, 1903; age 71). (Dr. Emily Stowe: Archives of Ontario)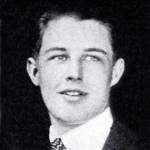 Francis X. Bushman Jr. (nee Ralph Everly Bushman)
American actor of 1930s & silent movies (Brown of Harvard; Dangerous Traffic; The Understanding Heart; Spell of the Circus; The Three Musketeers; The Girl Said No; The Galloping Ghost; When Lightning Strikes; The Last Frontier; Human Targets; Way Out West), related to Francis X. Bushman, Jack Conway, Pat Conway (born May 1, 1903 – died Apr. 16, 1978; age 74)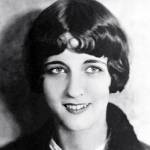 Julanne Johnston 
American 1924 WAMPAS Baby Star & film actress (The Thief of Bagdad; Big Pal; Dame Chance; The Olympic Hero; Dangerous Virtue; Miss Hobbs; The Whip Woman; Prisoners; Oh Kay!; Aloma of the South Seas; Good Time Charley; Strictly Modern; General Crack; Pleasures of the Rich; Venus of Venice) (born May 1, 1900 – died Dec. 26, 1988; age 88). (Julanne Johnston 1925: Richard Burke)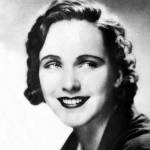 Rose Hobart
American actress of TV (Mary on Peyton Place) & films (Dr. Jekyll and Mr. Hyde; Chances; Tower of London; Susan and God; A Night at Earl Carroll's; Lady Be Good; Ziegfeld Girl; Gallant Lady; Dr. Gillespie's New Assistant; The Adventures of Smilin' Jack; The Crime Doctor's Strangest Case; The Brighton Strangler) (born May 1, 1906 – died Aug. 29, 2000; age 94). (Rose Hobart 1931 Freulich)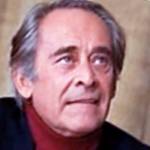 Louis Nye (nee Louis Neistat)
American actor of stage, radio, TV (Needles and Pins; The Ann Sothern Show; The Beverly Hillbillies; Curb Your Enthusiasm; The Love Boat; St. Elsewhere; The Jack Benny Program), and movies (Charge of the Model T's; The Facts of Life; The Wheeler Dealers; The Stripper) (born May 1, 1913 – died Oct. 9, 2005; age 92). Louis Nye died of lung cancer. (Louis Nye 1978 Harper Valley P.T.A)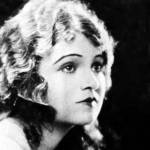 Betty Ross Clarke (nee May Clarke; aka Betty Ross & Betsy Ross Clarke)
American actress of sound & silent movies (If I Were King; Mother O' Mine; The Age for Love; Brewster's Millions; Murders in the Rue Morgue; Love Finds Andy Hardy; Too Hot to Handle; The Man From Downing Street; The Fox; Four Wives; A Bride for Henry; Woman Against Woman; The Very Idea; Lucky Carson) (born May 1, 1892 – died Jan. 24, 1970; age 77). (Betty Ross Clarke 1921: Freulich)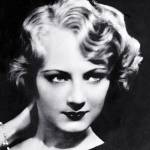 Josephine Dunn (nee Mary Josephine Dunn)
American 1929 WAMPAS Baby Star, actress of stage (Ziegfeld Follies), silent films & classic movies (Safety in Numbers; Second Honeymoon; Red Hot Rhythm; Our Modern Maidens; Playthings of Desire; One Hour With You; A Man's Man; The Singing Fool; Fireman, Save My Child; Mr. Broadway) (born May 1, 1906 – died Feb. 3, 1983; age 76). (Josephine Dunn 1928: Ruth Harriet Louise)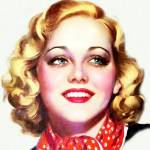 Leila Hyams (married Phil Berg)
American model, actress of vaudeville & movies (Alias Jimmy Valentine; People Will Talk; Affairs of a Gentleman; The Poor Rich; Saturday's Millions; The Constant Woman; The Thirteenth Chair; The Far Call; The Big House; Surrender; Red-Headed Woman; The Big Broadcast; Ruggles of Red Gap; Yellow Dust) (born May 1, 1905 – died Dec. 4, 1977; age 72). (Leila Hyams 1932: Marland Stone) 
*Images are public domain or Creative Commons licensed & sourced via Wikimedia Commons, Vimeo, or Flickr, unless otherwise noted*