May 28th Birthdays
If you were born on May 28th you share a birthday with these famous people: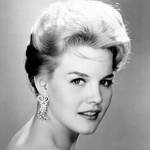 Carroll Baker is 88
Octogenarian American retired movie actress & sex symbol (Baby Doll; Harlow; Giant; The Carpetbaggers; Something Wild; How the West Was Won; Star 80; Kindergarten Cop; The Game; The Big Country; But Not For Me; The Miracle; Mister Moses), born May 28, 1931. (Carroll Baker 1961 Photo: MGM)
Annette and Cécile Dionne are 84 (Dionne Quintuplets) 
The surviving Canadian Dionne quintuplets (Yvonne d. 2001 age 67; Émilie: d. 1954 age 20; Marie d. 1970 age 35), born 2 months premature and were the first quintuplets to outlive infancy and grow to adulthood, are now octogenarian seniors born May 28, 1934. (Dionne Quintuplets 1937 Photo)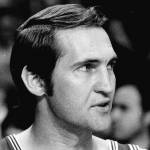 Jerry West is 80 ("Mr. Clutch"; "The Logo"; "Mr. Outside")
Retired octogenarian American Naismith Memorial Basketball Hall of Fame NBA coach, executive, & player for the Los Angeles Lakers (1972 NBA Champions, 1969 NBA Finals MVP, 14-time NBA All-Star), born May 28, 1938. (Jerry West 1974 Photo: Malcolm W. Emmons / Sporting News)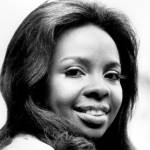 Gladys Knight is 74
Grammy Award-winning Rock & Roll Hall of Fame septuagenarian American singer, songwriter (Midnight Train to Georgia; Neither One of Us; That's What Friends are For), actress of TV (Charlie & Co; Dancing With the Stars) & movies (Hollywood Homicide), born May 28, 1944. (Gladys Knight 1974 Photo: CBS)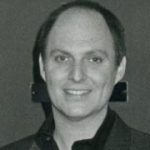 Billy Vera is 74 (nee William Patrick McCord)
Grammy Award-winning American singer & songwriter of Billy Vera & the Beaters (At This Moment; I Really Got The Feeling; I've Been Loving You Too Long; Empty Nest theme song), actor (Beverly Hills, 90210), and senior born May 28, 1944. (Billy Vera 1987 Photo: Courtesy Billy Vera)
Clement Von Franckenstein is 74 (nee Clement George Freiherr von und zu Franckenstein)
Austrian-British septuagenarian singer and actor of TV (QB VII; Titans; Blackbeard; All My Children; Falcon Crest) and movies (The Invisible Maniac; Death Becomes Her; Live Wire; The Matadors; Lepke; The Gypsy Warriors; Transylvania Twist) born May 28, 1944.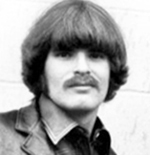 John Fogerty is 73
American singer-songwriter solo (The Old Man Down the Road) & with Rock & Roll Hall of Fame band CCR (Suzie Q; Proud Mary; Bad Moon Rising; Fortunate Son; Who'll Stop the Rain; Lookin' Out My Back Door), & senior born May 28, 1945. (John Fogerty 1968 Photo: Fantasy Records / Billboard)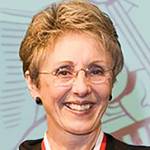 Lynn Johnston is 71 (nee Lynn Ridgway)
National Cartoon Museum Hall of Fame septuagenarian Canadian syndicated newspaper cartoonist (For Better or Worse), illustrator, and author (David We're Pregnant; Do They Ever Grow Up? Leaving Home; Hi Mom! Hi Dad!) born May 28, 1947. (Lynn Johnston 2008 Photo: mackbrad)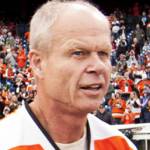 Mark Howe is 63

Hockey Hall of Fame retired American pro hockey player, NHL (Hartford Whalers; Philadelphia Flyers; Detroit Red Wings) and WHA (Houston Aeros; New England Whalers) left winger & defenseman, 1974 WHA Rookie of the Year, born May 28, 1955. (Mark Howe 2011 Photo: Centpacrr at en.wikipedia)
Christa Miller is 54
Fifty-plus American actress of TV (Kate O'Brien Carey on The Drew Carey Show; Ellie Torres on Cougar Town; Jordan on Scrubs; The Andromeda Strain; Undateable; Kate & Allie; Seinfeld; Clone High) and movies (Breaking In; Hot Air; Love and Happiness; Kiss & Tell; The Operator), born May 28, 1964.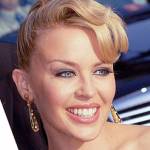 Kylie Minogue is 50

Australian-British actress of TV (Charlene Mitchell Robinson on Neighbours), movies (Street Fighter), and singer (Can't Get You Out of My Head; The Loco-Motion; Confide in Me; Where the Wild Roses Grow; Love at First Sight; Slow), born May 28, 1968. (Kylie Minogue 2007 Photo: Georges Biard)
(Forde Abbey, Chard UK Photo: Annie Spratt via Unsplash)
Happy Birthday to everyone celebrating their birthday on May 28th!
And remembering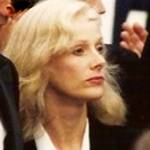 Sondra Locke (nee Sandra Louise Smith)
American actress of movies (The Heart is a Lonely Hunter; Willard; The Outlaw Josey Wales; The Gauntlet; Every Which Way But Loose; Bronco Billy; Sudden Impact; Any Which Way You Can; A Reflection of Fear) and TV (Cannon) (born May 28, 1944 - died Nov. 3, 2018; age 74). Sondra Locke died of bone and breast cancer complications.(Sondra Locke 1988 Photo: Georges Biard)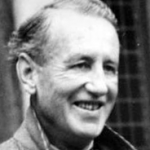 Ian Fleming
WW II British naval intelligence officer (Operation Goldeneye) and author of the James Bond spy thriller novels (Casino Royale; Live and Let Die; Moonraker; Diamonds Are Forever; Dr. No; Goldfinger; Thunderball; You Only Live Twice) (born May 28, 1908 – died Aug. 12, 1964; age 56). Ian Fleming died of a heart attack. (Ian Fleming 1963 Photo: Central Press Photos Ltd.)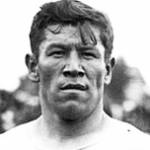 Jim Thorpe ("The World's Greatest Athlete")

Native American athlete, winner of 2 1912 Olympic gold medals (pentathlon & decathlon), Pro Football Hall of Fame APFA football player, and MLB baseball player (New York Giants; Cincinnati Reds), inspiration for Jim Thorpe - All-American (1951) (born May 28, 1887 - died July 17, 1953; age 65). Jim Thorpe died of heart failure. (Jim Thorpe 1912 Photo: Agence Rol)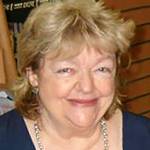 Maeve Binchy (nee Anne Maeve Binchy; aka Maeve Binchy Snell)
Irish short story writer, columnist, and novelist (Light a Penny Candle; Circle of Friends; The Lilac Bus; Evening Class; Tara Road; Whitethorn Woods; Minding Frankie; Heart and Soul; Quentins; A Week in Winter) (born May 28, 1939 - died July 30, 2012; age 73). Maeve Binchy had osteoarthritis and died of a heart attack. (Maeve Binchy 2006 Photo: Jon Kay)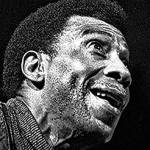 T-Bone Walker (nee Aaron Thibeaux Walker)
Grammy Award-winning American Rock & Roll Hall of Fame electric & jump blues musician, guitarist, singer, & songwriter (Bobby Sox Blues; Call it Stormy Monday [But Tuesday is Just as Bad]; Mean Old World; Every Day I Have the Blues) (born May 28, 1911 - died Mar. 16, 1975; age 64). T-Bone Walker died of pneumonia after a stroke. (T-Bone Walker 1972 WWPhoto: Heinrich Klaffs) 
Zelda Rubinstein

Diminutive 4'3" American character actress of movies (Poltergeist films; Mama Dolly; Frances; Sixteen Candles; Teen Witch; Guilty As Charged; Little Witches) and TV (Ginny Weedon on Picket Fences; Santa Barbara; Scariest Places on Earth) (born May 28, 1933 - died Jan. 27, 2010; age 76). Zelda Rubinstein had a heart attack several months before her death. 
*Images are public domain or Creative Commons licensed & sourced via Wikimedia Commons, Vimeo, or Flickr, unless otherwise noted*