January 14th Birthdays
If you were born on this day January 14th, you share a celebrity birthday with these famous people: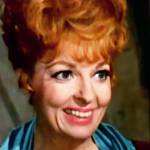 Carole Cook is 98 (nee Mildred Frances Cook)
American actress of TV (Capitol; Cagney & Lacey; Kojak; Dynasty; McMillan & Wife; Chico and the Man; The Lucy Show; Here's Lucy; Charlie's Angels) and movies (The Incredible Mr. Limpet; Palm Springs Weekend; Sixteen Candles; American Gigolo), born January 14, 1924. (Carole Cook 1966 Daniel Boone)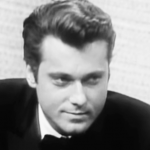 Jack Jones is 84 (nee John Allan Jones)
Grammy Award-winning American big band pop singer (The Race is On; Dear Heart; The Impossible Dream; Wives and Lovers, Lollipops and Roses, Call Me Irresponsible; The Love Boat theme), actor of stage, TV & movies (The Comeback), born January 14, 1938. (Jack Jones 1967 What's My Line?)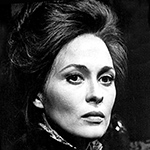 Faye Dunaway is 81
Academy Award-winning American movie actress (Bonnie and Clyde; The Thomas Crown Affair; Three Days of the Condor, Chinatown, Network; Eyes of Laura Mars; Voyage of the Damned; Little Big Man; The Three Musketeers; Hurry Sundown), born January 14, 1941. (Faye Dunaway 1971 Photo: PBS)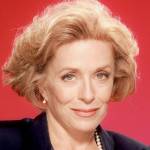 Holland Taylor is 79
Emmy Award-winning American actress of TV (Two and a Half Men; The Practice; Bosom Buddies; All My Children; Somerset; Mr. Mercedes) and movies (The Jewel of the Nile; One Fine Day; The Truman Show), born January 14, 1943. (Holland Taylor c. 1994 Photo: Harry Langdon Studio)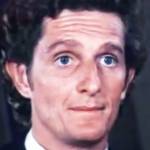 Marjoe Gortner is 78 (nee Hugh Marjoe Ross Gortner)
American child evangelist (Marjoe documentary), actor of TV (Falcon Crest; Police Story) and movies (The Gun and the Pulpit; When You Comin' Back, Red Ryder?; Acapulco Gold; Earthquake; Viva Knievel!; Hellhole; Sidewinder 1), born January 14, 1944. (Marjoe Gortner 1974 The Gun and the Pulpit)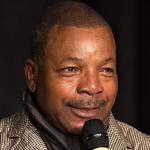 Carl Weathers is 74
American football player (CFL – BC Lions; NFL – Oakland Raiders), actor of TV (In the Heat of the Night; Mark Jefferies on Chicago Justice, Chicago P.D. & Chicago Fire) and movies (Rocky; Hurricane Smith; Happy Gilmore; Semi-Tough), born January 14, 1948. (Carl Weathers 2015 Photo: Youngjim)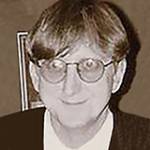 T-Bone Burnett is 74 (nee Joseph Henry Burnett)
Grammy & Academy Award-winning American songwriter, composer, & producer of records, TV and movie soundtracks (The Weary Kind; O Brother, Where Art Thou?; Walk the Line; Cold Mountain; Nashville; True Detective; Mr. Mercedes), born January 14, 1948. (T-Bone Burnett 1993 Photo: SkyPhoenix6)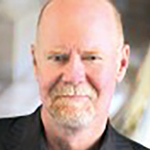 John Lescroart is 74
American, best selling crime fiction and legal thriller author of the Dismas Hardy, Abe Glitsky & Wyatt Hunt mystery series (The Mercy Rule; The Vig; Hard Evidence; The Hunt Club; Treasure Hunt; A Certain Justice; The Rule of Law), born January 14, 1948. (John Lescroart Photo: JohnLescroart.com)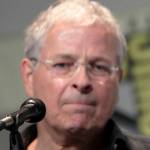 Lawrence Kasdan is 73
American filmmaker and actor (I Love You to Death; French Kiss; Wyatt Earp; Silverado; The Big Chill; Raiders of the Lost Ark; Body Heat; Grand Canyon; The Accidental Tourist; The Bodyguard; Star Wars films; As Good As It Gets), born January 14, 1949. (Lawrence Kasdan 2015 Photo: Gage Skidmore)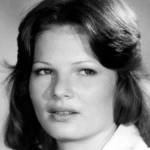 Christine Belford is 73
American actress of TV (Banacek; Dynasty; Empire; Silver Spoons; Barnaby Jones; Beverly Hills, 90210; Murder, She Wrote; Marcus Welby, M.D.; All My Children), movies (Pocket Money; The Groundstar Conspiracy; Christine), born January 14, 1949. (Christine Belford 1973 Banacek Photo: NBC TV)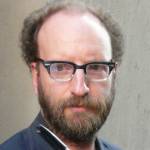 Steven Soderbergh is 59
American screenwriter, director, and producer of movies (Good Night, and Good Luck; Sex, Lies, and Videotape; Erin Brockovich; Oceans Eleven; Traffic; Magic Mike XXL), and TV (The Girlfriend Experience; Godless) born January 14, 1963. (Steven Soderbergh 2008 Photo: Chris Harte Photography)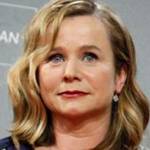 Emily  Watson is 55
Academy Award-winning English actress of TV (Little Women; Genius) and movies (Breaking the Waves; The Boxer; Angela's Ashes; Hilary and Jackie; Gosford Park; The Water Horse; Red Dragon; War Horse; The Book Thief; Cradle Will Rock), born January 14, 1967. (Emily Watson 2016 Photo: Bruno Chatelin)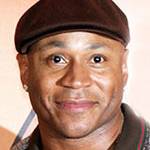 L. L. Cool J is 54 (nee James Todd Smith)
American rap singer (I Need Love; I'm That Type of Guy; Around the Way Girl; Doin' It), actor of TV (Sam Hanna on NCIS: Los Angeles) and movies (Last Holiday; The Hard Way; Deep Blue Sea; Any Given Sunday), born January 14, 1968. (L. L. Cool J. 2010 Photo: G. M. Ireneo Alexxi / SinixLab)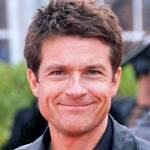 Jason Bateman is 53
American producer, director, & actor of TV (Valerie; Arrested Development; Mansome; Ozark; Little House on the Prairie; Silver Spoons) and movies (Game Night; The Switch; Horrible Bosses; Identity Thief; The Gift; Teen Wolf Too; The Ex; Juno;), born January 14, 1969. (Jason Bateman 2011 Photo: Georges Biard)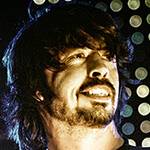 Dave Grohl is 53
Grammy Award-winning Rock & Roll Hall of Fame American musician, singer & songwriter with Nirvana (Smells Like Teen Spirit; Come as You Are; Lithium), Foo Fighters (Best of You; The Pretender; Rope; Walk; Something From Nothing), born January 14, 1969. (Dave Grohl 2005 Photo: Roger Woolman)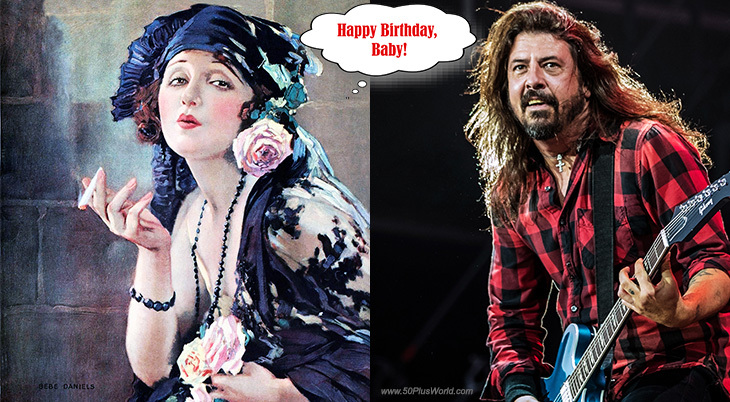 (Bebe Daniels 1920 Portrait: Leo Sielke Jr. | Dave Grohl 2019: Andreas Lawen, Fotandi)
Happy Birthday to everyone celebrating their birthday on January 14th!
Remember These January 14th Famous Birthdays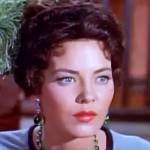 Linda Lawson (nee Linda Gloria Spaziani)
American singer & actress of TV (Don't Call Me Charlie; Adventures in Paradise; Ben Casey; That's Life; Sea Hunt; The Real McCoys; 77 Sunset Strip; The Alfred Hitchcock Hour) and movies (Apache Rifles; Night Tide; Sometimes a Great Notion; Let's Kill Uncle; The Tenants; The Threat) (born Jan. 14, 1936 – died May 18, 2022; age 86). (Linda Lawson 1960 Bonanza)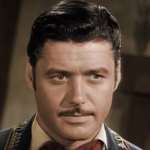 Guy Williams (nee Armando Joseph Catalano)
American model and actor of TV (Don Diego de la Vega/Zorro on Zorro; Professor John Robinson on Lost in Space; Will Cartwright on Bonanza) and movies (Damon and Pythias; Sindbad; The Prince and the Pauper; The Mississippi Gambler) (born Jan. 14, 1924 – died June 30, 1989; age 65). Guy Williams died of a brain aneurysm. (Guy Williams 1958 Zorro)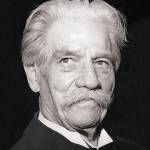 Albert Schweitzer
1952 Nobel Peace Prize-winning French-German medical doctor, humanitarian (founder of Albert Schweitzer Hospital in Africa), philosopher (Reverence for Life), and pipe organ historian (born Jan. 14, 1875 – died Sept. 4, 1965; age 90). Albert Schweitzer died of unknown causes. (Albert Schweitzer 1955 Photo: Bundesarchiv, Bild 183-D0116-0041-019)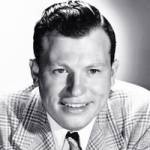 Harold Russell
Academy Award-winning Canadian-American WWII veteran, actor of films (The Best Years of Our Lives; Inside Moves; Dogtown) and TV (China Beach; Trapper John, M.D.), author (Victory in My Hands; The Best Years of My Life), and veterans advocate (AMVET) (born Jan. 14, 1914 – died Jan. 29, 2002; age 88). Harold Russell died of a heart attack.  (Harold Russell 1946 Photo)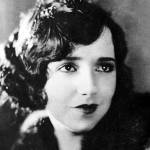 Bebe Daniels (nee Phyllis Virginia Daniels)
American actress of radio (Life with the Lyons) & films (Monsieur Beaucaire; Miss Bluebeard; Rio Rita; 42nd Street; Love Comes Along; Dixiana; The Maltese Falcon; Miss Brewster's Millions; The Exciters; The World's Applause; The Dancin' Fool; Luke's Busy Day) (born Jan. 14, 1901 – died Mar. 6, 1971; age 70). Bebe Daniels died of a cerebral hemorrhage. (Bebe Daniels 1924 Photo: Keyes)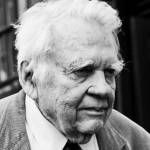 Andy Rooney
American radio, newspaper, and TV journalist, screenwriter & narrator (60 Minutes; G.I. Joe: The Ernie Pyle Story; CBS: The First 50 Years; Mr. Rooney Goes to Dinner; Harry and Lena; Black History: Lost Stolen, or Strayed) (born Jan. 14, 1919 – died Nov. 4, 2011; age 92). Andy Rooney died of surgery complications. (Andy Rooney 2008 Photo: Stephenson Brown)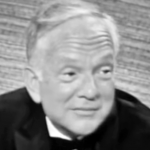 Mark Goodson

American TV producer with Goodson-Todman Productions (Match Game; Beat the Clock; Philip Marlowe; The Name's the Same; Family Feud; I've Got a Secret; The Richard Boone Show; Tattletales; The Price is Right; To Tell the Truth; Call My Bluff) (born Jan. 14, 1915 – died Dec. 18, 1992; age 77). Mark Goodson died of pancreatic cancer. (Mark Goodson 1962 What's My Line?)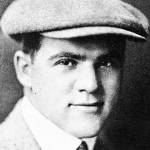 Hal Roach (nee Harold Eugene Roach)
American TV and movie director & producer (Hal Roach Studios) of Laurel and Hardy films, Our Gang/The Little Rascals shorts, and other movies (On the Loose; Lonesome Luke; One Million Years B.C.; Saps at Sea; Topper; Black Cyclone; Nobody's Baby; Hook, Line and Singer) (born Jan. 14, 1892 – died Nov. 2, 1992; age 100). Hal Roach died of pneumonia. (Hal Roach 1920 Photo)
William Bendix
American actor of radio &TV (Chester Riley on The Life of Riley; Overland Trail), and films (The Babe Ruth Story; Wake Island; The Glass Key; Boy's Night Out; Lifeboat; The Time of Your Life; The Blue Dahlia; The Deep Six; Woman of the Year; A Bell For Adano) (born Jan. 14, 1906 – died Dec. 14, 1964; age 58). William Bendix died of pneumonia. (William Bendix 1943 Photo: Screenland)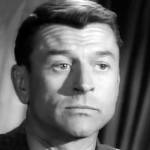 Frank Aletter
American actor of stage, TV (General Hospital; Bringing Up Buddy; The Cara Williams Show; It's About Time; Capitol; The Banana Splits Adventure Hour; Lassie; Marcus Welby, M.D.; The F.B.I.; Ironside; Perry Mason), and movies (Tora! Tora! Tora!; Mister Roberts) (born Jan. 14, 1926 – died May 13, 2009; age 83). Frank Aletter died of cancer. (Frank Aletter 1966 12 O'Clock High)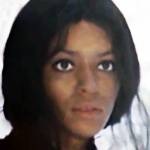 Vonetta McGee
American actress in "blaxpoitation" films (Shaft in Africa; Melinda; Blacula; The Eiger Sanction; Thomasine & Bushrod; Brothers; Detroit 9000; Johnny B Good; Faustina; Foxbat) and on TV (L.A. Law; Bustin' Loose; Hell Town; Cagney & Lacey) (born Jan. 14, 1945 – died July 9, 2010; age 65). Vonetta McGee died of cardiac arrest. (Vonetta McGee 1968 The Great Silence Trailer)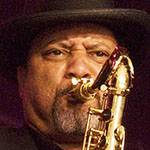 Allen Toussaint
Rock & Roll Hall of Fame American record producer (Lady Marmalade), musician, and songwriter (I like It Like That; Working in the Coal Mine; Southern Nights; Lipstick Traces [on a Cigarette]; Play Something Sweet) (born Jan. 14, 1938 – died Nov. 10, 2015; age 77). Cause of death for Allen Toussaint was a heart attack. (Allen Toussaint 2008 Photo: Bryan Ledgard)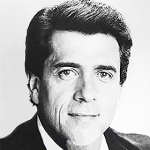 Barry Jenner
American TV actor (Dr. Jerry Kenderson on Dallas; Tony Cooper on Somerset; Evan Webster on Another World; Knots Landing; Lt. Lieu Murtaugh on Family Matters; Sheldon Kramer on Something so Right; Admiral Ross on Star Trek: Deep Space Nine) (born Jan. 14, 1941 – died August 8, 2016; age 75). Barry Jenner died of acute myeloid leukemia. (Barry Jenner 1980s Dallas Photo)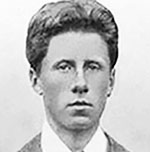 Hugh Lofting
British civil engineer and children's literature writer (The Story of Doctor Dolittle; The Voyages of Doctor Dolittle; Doctor Dolittle's Post Office; The Story of Mrs. Tubbs; Doctor Dolittle's Circus; Porridge Poetry; Doctor Dolittle's Return) (born Jan. 14, 1886 – died Feb. 3, 1947; age 95). Cause of death for Hugh Lofting is unknown. (Hugh Lofting Pre-1923 Photo: Puddleby.Tripod.com)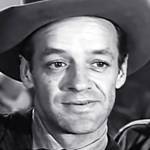 Douglas Henderson
American actor of TV (The F.B.I.; The Young Lawyers; Mission: Impossible; The Wild Wild West; Mannix; The Virginian; Perry Mason; Lassie; The Outer Limits; Sergeant Preston of the Yukon; Death Valley Days) and movies (King Dinosaur; Stay Away, Joe) (born Jan. 14, 1919 – died Apr. 5, 1978; age 59). Douglas Henderson died by suicide. (Douglas Henderson 1958 Tombstone Territory)
*Images are public domain or Creative Commons licensed & sourced via Wikimedia Commons or Flickr, unless otherwise noted*