January 14th Birthdays
If you were born on January 14th, you share a birthday with these famous people: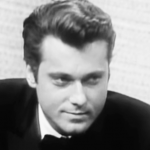 Jack Jones is 80 (nee John Allan Jones)
Grammy Award-winning octogenarian American big band pop singer (The Race is On; Dear Heart; The Impossible Dream; Wives and Lovers, Lollipops and Roses, Call Me Irresponsible), actor on stage, TV & in movies (The Comeback), born January 14, 1938. (Jack Jones 1967 What's My Line? Screenshot)
Faye Dunaway
is 77
American septuagenarian senior citizen, former model, and Academy Award-winning actress in movies (Bonnie and Clyde; The Thomas Crown Affair; Three Days of the Condor, China Town, Network; Eyes of Laura Mars) born Jan. 14, 1941. (Faye Dunaway 1971 Photo: PBS)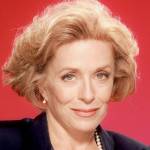 Holland Taylor is 75
Septuagenarian senior citizen, Emmy Award-winning American actress of TV (Two and a Half Men; The Practice; Bosom Buddies; All My Children; Somerset) and movies (The Jewel of the Nile; One Fine Day; The Truman Show), born January 14, 1943. (Holland Taylor c. 1994 Photo: Harry Langdon Studio)
Marjoe Gortner is 74 (nee Hugh Marjoe Ross Gortner)
American child evangelist (Marjoe documentary), actor ofTV (Falcon Crest) and movies (The Gun and the Pulpit; When You Comin' Back, Red Ryder?; Acapulco Gold; Earthquake), and septuagenarian born January 14, 1944. (Marjoe Gortner 1974 The Gun and the Pulpit Screenshot)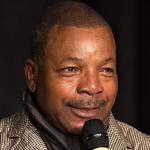 Carl Weathers is 70
Retired American football player (CFL - BC Lions; NFL - Oakland Raiders), TV & movie actor (Street Justice; In the Heat of the Night; Mark Jefferies on Chicago Justice, Chicago P.D. & Chicago Fire; Rocky; Hurricane Smith; Happy Gilmore; Semi-Tough), born January 14, 1948. (Carl Weathers 2015 Photo: Youngjim)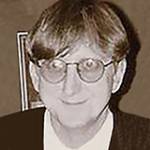 T-Bone Burnett is 70 (nee Joseph Henry Burnett)
Grammy & Academy Award-winning American songwriter, composer & record producer (The Weary Kind; O Brother, Where Art Thou?; Walk the Line; Nashville; True Detective), artists (Roy Orbison, Elton John), and senior born January 14, 1948. (T-Bone Burnett 1993 Photo: SkyPhoenix6) 
John Lescroart is 70
New septuagenarian American senior citizen, best selling crime fiction and legal thriller author of the Dismas Hardy, Abe Glitsky & Wyatt Hunt mystery series (The Mercy Rule; The Vig; Hard Evidence; The Hunt Club; Treasure Hunt), born January 14, 1948. (John Lescroart Photo: JohnLescroart.com)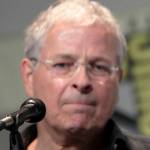 Lawrence Kasdan is 69
American director (I Love You to Death; French Kiss), producer & screenwriter (Wyatt Earp; Silverado; The Big Chill; Raiders of the Lost Ark; Body Heat; Grand Canyon; The Accidental Tourist; Star Wars films; Mumford; The Bodyguard) and senior born January 14, 1949. (Lawrence Kasdan 2015 Photo: Gage Skidmore) 
Christine Belford is 69
American senior citizen, retired model and actress of TV (Banacek; Dynasty; Empire; Silver Spoons; Outlaws; Beverly Hills, 90210) and movies (Pocket Money; The Groundstar Conspiracy; Christine) born Jan. 14, 1949. (Christine Belford 1973 Banacek Photo: NBC Television | Wikimedia Commons / PD)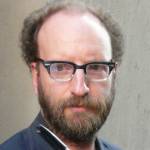 Steven Soderbergh is 55
American 55+ screenwriter, director, and producer of movies (Good Night, and Good Luck; Sex, Lies, and Videotape; Erin Brockovich; Oceans Eleven; Traffic; Magic Mike XXL), and TV (The Girlfriend Experience; Godless) born January 14, 1963. (Steven Soderbergh 2008 Photo: Chris Harte Photography)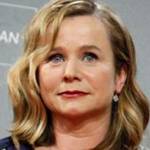 Emily  Watson is 51
Academy Award-winning 50+ English actress on TV (Little Women; Genius) and in movies (Breaking the Waves; The Boxer; Angela's Ashes; Hilary and Jackie; Gosford Park; The Water Horse; Red Dragon; War Horse; The Book Thief), born January 14, 1967. (Emily Watson 2016 Photo: Bruno Chatelin)
L. L. Cool J is 50 (nee James Todd Smith)
New 50+ American rap singer (I Need Love; I'm That Type of Guy; Around the Way Girl; Doin' It), actor on TV (Sam Hanna on NCIS: Los Angeles) and in movies (Last Holiday; The Hard Way; Deep Blue Sea; Any Given Sunday), born January 14, 1968. (L. L. Cool J. 2010 Photo: G. M. Ireneo Alexxi / SinixLab)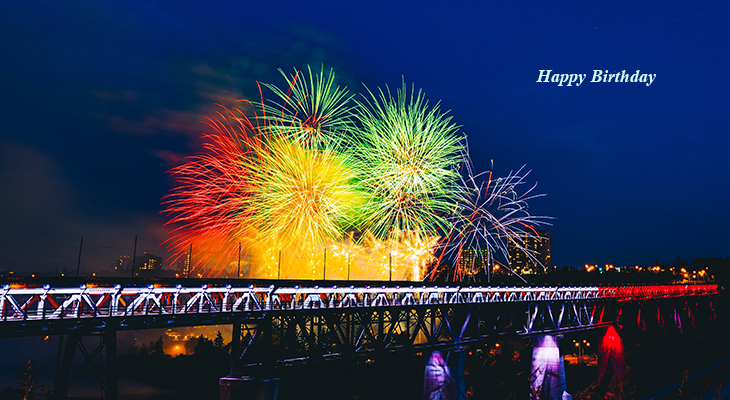 (Photo: Justin Sinclair via Unsplash)
Happy Birthday to everyone celebrating their birthday on January 14, 2018!
And remembering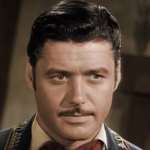 Guy Williams (nee Armando Joseph Catalano)
American model and actor on TV (Don Diego de la Vega/Zorro on Zorro; Professor John Robinson on Lost in Space; Will Cartwright on Bonanza) and movies (Damon and Pythias; Sindbad; The Prince and the Pauper; The Mississippi Gambler) (born Jan. 14, 1924 - died June 30, 1989; age 65). Guy Williams died of a brain aneurysm. (Guy Williams 1958 Zorro Screenshot)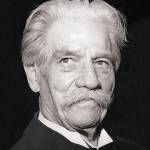 Albert Schweitzer
1952 Nobel Peace Prize-winning French-German medical doctor, humanitarian (founder of Albert Schweitzer Hospital in Africa), philosopher (Reverence for Life), and pipe organist historian (born Jan. 14, 1875 - died Sept. 4, 1965; age 90). Albert Schweitzer died of unknown causes. (Albert Schweitzer 1955 Photo: Bundesarchiv, Bild 183-D0116-0041-019)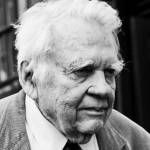 Andy Rooney
American radio, newspaper, and TV journalist, screenwriter & narrator (60 Minutes; G.I. Joe: The Ernie Pyle Story; CBS: The First 50 Years; Mr. Rooney Goes to Dinner; Harry and Lena; Black History: Lost Stolen, or Strayed) (born Jan. 14, 1919 - died Nov. 4, 2011; age 92). Cause of death for Andy Rooney was surgery complications. (Andy Rooney 2008 Photo: Stephenson Brown)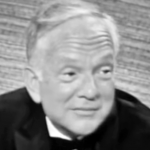 Mark Goodson

American TV game show creator (Call My Bluff; What's My Line?), Goodson-Todman Productions co-founder and producer (Match Game; Beat the Clock; Family Feud; I've Got a Secret; The Richard Boone Show; Tattletales; The Price is Right) (born Jan. 14, 1915 - died Dec. 18, 1992; age 77). Mark Goodson died of pancreatic cancer. (Mark Goodson 1962 What's My Line? Screenshot)  
Hal Roach (nee Harold Eugene Roach)
American director & producer (Hal Roach Studios) of Laurel and Hardy films and other movies (On the Loose; Lonesome Luke shorts; Our Gang/The Little Rascals) short films; Saps at Sea; Topper; Black Cyclone; Nobody's Baby; Hook, Line and Singer) (born Jan. 14, 1892 - died Nov. 2, 1992; age 100). Cause of death for Hal Roach was pneumonia. (Hal Roach 1920 Photo)
Frank Aletter
American actor on stage, TV (General Hospital; Bringing Up Buddy; The Cara Williams Show; It's About Time; Capitol; The Banana Splits Adventure Hour; Lassie; Marcus Welby, M.D.) and movies (Tora! Tora! Tora!; Run, Cougar, Run) (born Jan. 14, 1926 - died May 13, 2009; age 83). Cause of death for Frank Aletter was cancer.  (Frank Aletter 1966 12 O'Clock High Screenshot)
Vonetta McGee
American actress in "blaxpoitation" films (Shaft in Africa; Melinda; Blacula; The Eiger Sanction; Thomasine & Bushrod; Brothers; Detroit 9000) and on TV (L.A. Law; Bustin' Loose; Hell Town; Cagney & Lacey) (born Jan. 14, 1945 - died July 9, 2010; age 65). Cause of death for Vonetta McGee was cardiac arrest. (Vonetta McGee 1968 The Great Silence Trailer Screenshot)
Allen Toussaint
American Rock & Roll Hall of Fame record producer (Lady Marmalade), musician, and songwriter (I like It Like That; Working in the Coal Mine; Southern Nights; Lipstick Traces [on a Cigarette]; Play Something Sweet) (born Jan. 14, 1938 - died Nov. 10, 2015; age 77). Cause of death for Allen Toussaint was a heart attack. (Allen Toussaint 2008 Photo: Bryan Ledgard)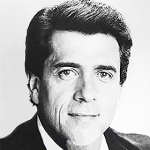 Barry Jenner
American actor (Dr. Jerry Kenderson on Dallas; Tony Cooper on Somerset; Evan Webster on Another World; Knots Landing; Lt. Lieu Murtaugh on Family Matters; Sheldon Kramer on Something so Right; Admiral Ross on Star Trek: Deep Space Nine) (born Jan. 14, 1941 – died August 8, 2016; age 75). Cause of death for Barry Jenner was acute myeloid leukemia. (Barry Jenner 1980s Dallas Photo)
Hugh Lofting
British civil engineer and children's literature writer, creator of  the Doctor Dolittle character (The STory of Doctor Dolittle; The Voyages of Doctor Dolittle; Doctor Dolittle's Post Office; The Story of Mrs. Tubbs; Doctor Dolittle's Circus; Porridge Poetry) (born Jan. 14, 1886 - died Feb. 3, 1947; age 95). Cause of death for Hugh Lofting is unknown. 
*Images are public domain or Creative Commons licensed & sourced via Wikimedia Commons or Flickr, unless otherwise noted*