February 20th Birthdays
If you were born on February 20th you share a celebrity birthday with these famous people:
Richard Beymer (nee George Richard Beymer Jr.)
American singer, dancer, and actor of TV (Twin Peaks; Paper Dolls; Dr. Kildare; Star Trek: Deep Space Nine), and movies (West Side Story; The Diary of Anne Frank; The Longest Day; The Stripper), born February 20, 1938. (Richard Beymer 1957 Johnny Tremain Photo: Walt Disney / Buena Vista)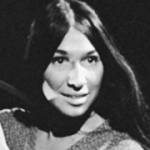 Buffy Sainte-Marie (nee Beverly Santamaria)
American & adopted Piapot First Nation social activist, Cradleboard Teaching Project founder, musician, & Academy Award-winning singer-songwriter (Up Where We Belong; Mister Can't You See; The Universal Soldier), born February 20, 1941. (Buffy Sainte Marie 1968: Dutch National Archives)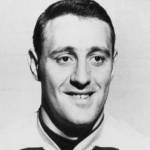 Phil Esposito (nee Philip Anthony Esposito; brother of Tony Esposito)
Canadian Hockey Hall of Fame NHL centre, 2X Stanley Cup champ (Chicago Black Hawks-1970; Boston Bruins-1972, New York Rangers), 5X Art Ross winner, Tampa Bay Lightning NHL team co-founder, and hockey commentator, born February 20, 1942. (Phil Esposito 1969: Boston Bruins)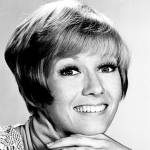 Sandy Duncan (nee Sandra Kay Duncan; married Don Correia)
American singer, dancer, and comedic actress of stage, TV (Roots; The Sandy Duncan Show; Valerie; The Hogan Family; Funny Face; Search for Tomorrow), and Disney movies (The Million Dollar Duck, The Cat from Outer Space; Star Spangled Girl), born February 20, 1946. (Sandy Duncan 1972 Photo: CBS TV)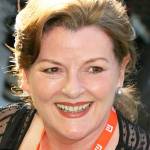 Brenda Blethyn (nee Brenda Anne Bottle)
English actress of stage, television (Vera; Outside Edge), and movies (Secrets & Lies; A River Runs Through It; Little Voice; Beyond the Sea; Atonement; Pride & Prejudice; Atonement; Undertaking Betty; Introducing the Dwights), born February 20, 1946. (Brenda  Blethyn 2008 Photo: Petr Novák, Wikipedia)
Peter Strauss (married Rachel Ticotin)
Emmy Award-winning American actor of TV (Rich Man, Poor Man; Kane and Abel; Masada; Moloney; The Jericho Mile; Tender is the Night; Joan of Arc; The Streets of San Francisco) and movies (The Last Tycoon; Nick of Time; Soldier Blue), born February 20, 1947. (Peter Strauss 1979 Photo: Alan Light)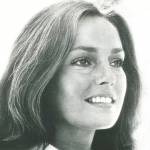 Jennifer O'Neill (married 9 X, including Jeff Barr, Nick De Noia)
Brazilian-American CoverGirl model, actress of movies (Summer of '42; Rio Lobo; The Carey Treatment; Caravans; A Force of One; Such Good Friends; Lady Ice; The Reincarnation of Peter Proud) and TV (Bare Essence; A.D.; Cover Up), born February 20, 1947. (Jennifer O'Neill 1973 Lady Ice Photo: Warner Bros.)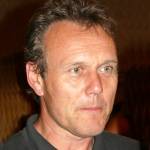 Anthony Stewart Head (brother of Murray Head)

English narrator & and actor of movies, radio, and TV (Rupert Giles on Buffy the Vampire Slayer; Uther Pendragon on Merlin; Free Agents; Heroes Unmasked; Doctor Who Confidential; VR.5; Dominion; Guilt; You, Me & Them), born February 20, 1954. (Anthony Stewart Head 2004 Photo: Raven Underwood)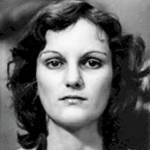 Patty Hearst (nee Patricia Campbell Hearst; aka "Tania" in the SLA)
Kidnapped American teenager coerced by the SLA into committing bank robbery, her 7-year sentence was commuted by President Jimmy Carter; actress & author (Every Secret Thing), born February 20, 1954. Grand-daughter of William Randolph Hearst. (Patty Hearst 1975: San Mateo Sheriff)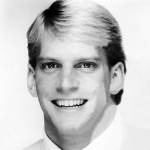 Steve Lundquist (nee Stephen K. Lundquist; "Lunk")
International Swimming Hall of Fame American competitive swimmer, 2-time gold medalist at the 1984 Los Angeles Summer Olympics (100m breaststroke; 400 meter medley relay), film & TV actor (Search for Tomorrow), born February 20, 1961. (Steve Lundquist c. 1984)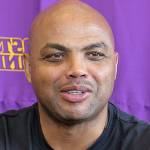 Charles Barkley ("The Round Mound of Rebound")
Naismith Memorial Basketball Hall of Fame American former NBA forward (Philadelphia 76ers; Phoenix Suns; Houston Rockets), 1993 NBA Most Valuable Player, 11-time NBA All-Star, and NBA TV analyst for TNT, born February 20, 1963. (Charles Barkley 2008 Photo: R24KBerg Photos)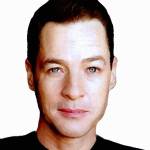 French Stewart (married Vanessa Claire Stewart; ex of Katherine La Nasa)
American voice & comedic actor of TV (Harry Solomon on 3rd Rock from the Sun; Mom; The New WKRP in Cincinnati; The Middle; Hercules) and movies (Stargate; Glory Daze; Broken Arrow; McHale's Navy; Love Stinks; Clockstoppers), born February 20, 1964. (French Stewart Painting: A. Hamilton)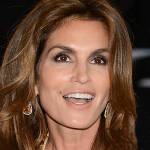 Cindy Crawford (nee Cynthia Ann Crawford; married Rande Gerber)
American fashion supermodel (Versace; Chanel; Calvin Klein; Ralph Lauren), magazine cover girl (Vogue; Harper's Bazaar; Cosmopolitan), actress & hostess of TV (House of Style) and films (Fair Game; 54; The Simian Line), born February 20, 1966. Ex of Richard Gere. (Cindy Crawford 2013: Georges Biard)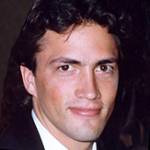 Andrew Shue (married Amy Robach; brother of Elisabeth Shue)
American professional soccer player, screenwriter, producer & actor of TV (Billy Campbell on Melrose Place) and movies (The Rainmaker; Gracie; American Shaolin), and businessman (co-founder of Do Something and CafeMom), born February 20, 1967. (Andrew Shue 1993 Photo: Alan Light)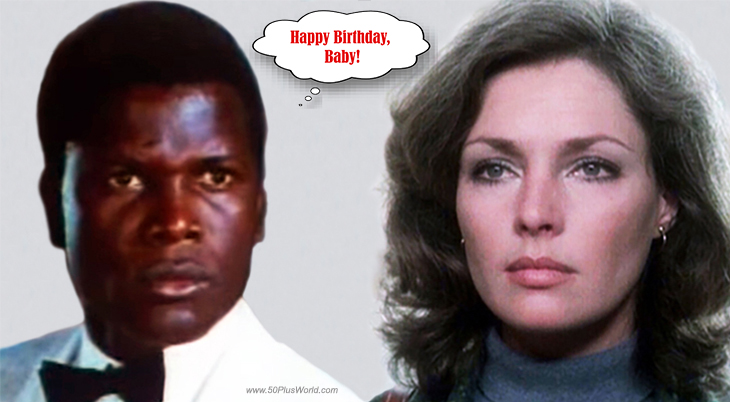 (Sidney Poitier 1957 The Mark of the Hawk | Jennifer O'Neill 1975 The Flower in His Mouth)
Happy Birthday to everyone celebrating their birthday on February 20th!
Remember These February 20th Famous Birthdays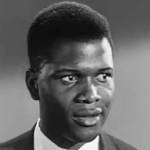 Sidney Poitier (married Joanna Shimkus)
Oscar-winning Bahamian-American director & actor (Lilies of the Field; To Sir, with Love; In the Heat of the Night; Porgy and Bess; Shoot to Kill; Blackboard Jungle; A Raisin in the Sun; The Jackal; Cry, the Beloved Country; Hanky Panky; Buck and the Preacher; Uptown Saturday Night; No Way Out) (born Feb. 20, 1927 – died Jan 6, 2022; age 94). (Sidney Poitier 1950 No Way Out Trailer)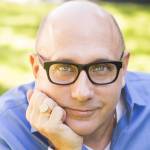 Willie Garson (nee William Garson Paszamant)
American character actor of TV (Mozzie on White Collar; Stanford Blatch on Sex and the City; Hawaii Five-0; NYPD Blue) and films (Little Manhattan; Untamed Heart; Cyclops, Baby; 7 Days to Vegas; Speechless; Groundhog Day; Sex and the City) (born Feb. 20, 1964 – died Sept. 21, 2021; age 57). Willie Garson died of pancreatic cancer. (Willie Garson 2018 Photo: Lisa Franchot)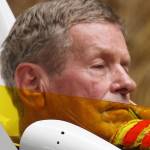 Bobby Unser (nee Robert William Unser; related to Al Unser Jr. & Sr.)

National Spring Car & International Motorsports Hall of Fame record-setting American race car driver, 3-time Indianapolis 500 winner (1958, 1975, 1981), 1975 IROC Champion, 2-time USAC National Champion (1968 & 1974), and TV auto racing commentator (born Feb. 20, 1934 – died May 2, 2021; age 87). (Bobby Unser 2011 Photo: PSParrot)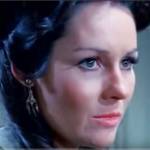 Marj Dusay (nee Marjorie Ellen Pivonka Mahoney)
Emmy Award-winning American actress of TV (Vivian Alamain on Days of Our Lives; The Facts of Life; Santa Barbara; Vanessa Bennett on All My Children; Guiding Light; Bret Maverick; Capitol) and movies (Clambake; Sweet November; MacArthur; Breezy) (born Feb. 20, 1936 – died Jan. 28, 2020; age 83). Cause of death for Marj Dusay is unknown. (Marj Dusay 1969 Daniel Boone)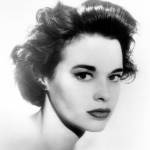 Gloria Vanderbilt  (mother of Anderson Cooper)
American heiress & socialite who inspired a novel & TV series (Little Gloria…Happy at Last), novelist and writer (A Mother's Story), actress, fashion model and designer (scarves, jeans and perfumes) (born Feb. 20, 1924 – died June 17, 2019; age 95). Ex of Pat DiCicco, Leopold Stokowski, Sidney Lumet, Wyatt Emory Cooper. (Gloria Vanderbilt 1959: U.S. Steel Corporation)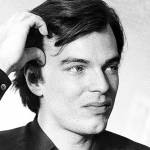 Edward Albert (nee Edward Laurence Heimberger)
American actor of movies (Butterflies Are Free; 40 Carats; Midway; Guarding Tess; The Greek Tycoon; Veliki transport) & TV (Port Charles; Falcon Crest; The Yellow Rose; Beauty and the Beast; The Last Convertible) (born Feb. 20, 1951 – died Sept. 22, 2006; age 55). Son of Eddie Albert & Margo, nephew-in-law of Xavier Cugat. Married Katherine Woodville. (Edward Albert 1977: Ray Burley)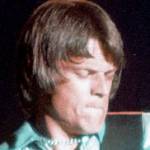 J. Geils (nee John Warren Geils Jr.)
American blues-rock musician, guitarist, founder of the J. Geils Band (Centerfold; Freeze-Frame; Must of Got Lost; Looking for a Love; Give it to Me; One Last Kiss; Come Back; Love Stinks; Angel in Blue; I Do), race car enthusiast, driver and automobile restorer (born Feb. 20, 1946 – died Apr. 11, 2017; age 71). J. Geils died of natural causes. (J. Geils Photo: Carl Lender)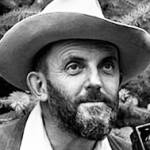 Ansel Adams
American environmentalist (Sierra Club director), American West landscape photographer (Yosemite National Park; Zone System co-developer), photography author (Making a Photograph) and founder of Aperture magazine (born Feb. 20, 1902 – died Apr. 22, 1984; age 82). Ansel Adams died of cardiovascular disease. (Ansel Adams c. 1950 : J. Malcolm Greany)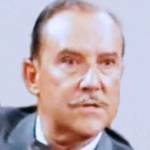 Gale Gordon (nee Charles T. Aldrich Jr.)
American character actor of radio, TV (Mr. Mooney on The Lucy Show; Harry Carter on Here's Lucy; John Wilson on Dennis the Menace; Osgood Conklin on Our Miss Brooks) and movies (Our Miss Brooks; Speedway; Don't Give up the Ship; 'The Burbs) (born Feb. 20, 1906 – died June 30 1995; age 89). Gale Gordon died of lung cancer. (Gale Gordon 1967 The Lucy Show)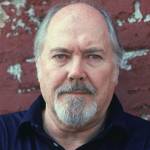 Robert Altman (married Kathryn Reed)

Academy Award-winning American screenwriter, producer, & director of movies (MASH; Nashville; The Gingerbread Man; McCabe & Mrs. Miller; Gosford Park; A Wedding; Ready to Wear; Thieves Like Us), and TV (Whirlybirds; U.S. Marshal) (born Feb. 20, 1925 – died Nov. 20, 2006; age 81). Robert Altman died of leukemia complications. (Robert Altman 1982 Photo: Gorupdebesanez)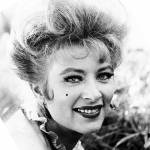 Amanda Blake (nee Beverly Louise Neill; married 5 times)
American actress of TV (Miss Kitty on Gunsmoke; The Edge of Night) and movies (Miss Robin Crusoe; Counterspy Meets Scotland Yard; Smuggler's Gold; Cattle Town; Lili; High Society; The Glass Slipper; The Duchess of Idaho; Stars in My Crown) (born Feb. 20, 1929 – died Aug. 16, 1989; age 680). Amanda Blake had cancer before she died. (Amanda Blake 1966 Gunsmoke Photo: CBS TV)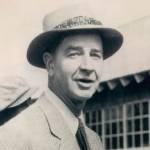 Cornelius Vanderbilt Whitney
American philanthropist, film producer (The Searchers; Gone with the Wind), thoroughbred racehorse owner (Equipoise), U.S. Undersecretary of Commerce & Assistant Secretary of the Air Force (born Feb. 20, 1899 – died Dec. 13, 1992; age 93). Son of Harry Payne Whitney & Gertrude Vanderbilt.. (Cornelius Vanderbilt Whitney Photo: AP Wirephoto 1954)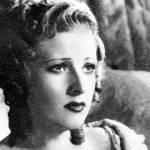 Margot Grahame (nee Margaret Clark; partner of A.D. Peters)
English actress of stage and films (The Arizonian; Counterfeit; Two in the Dark; The Fabulous Joe; The Buccaneer; Crime Over London; The Informer; Naughty Arlette; The Assassin; The Broken Melody; Criminal Lawyer; Night Waitress; Black Magic; Uneasy Virtue) (born Feb. 20, 1911 – died Jan. 1, 1982; age 70). Ex of Francis Lister. (Margot Grahame 1935 The Three Musketeers)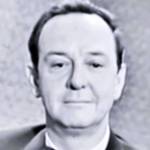 John Daly (nee John Charles Patrick Croghan Daly)
South-African-American WWII war correspondent, news journalist, panelist, actor & host of radio (NBC; CBS) TV (What's My Line?; Celebrity Time; Who Said That?; The Front Page; The Voice of Firestone; It's News to Me; We Take Your Word) (born Feb. 20, 1914 – died Feb. 24, 1991; age 77). John Charles Daly died of cardiac arrest. (John Daly 1950 What's My Line? Photo: CBS)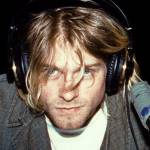 Kurt Cobain (married Courtney Love)
Rock and Roll Hall of Fame American guitarist, lead singer & songwriter of Nirvana (Smells Like Teen Spirit; Come As You Are; Lithium; Heart-Shaped Box; About a Girl; All Apologies / Rape Me; You Know You're Right; In Bloom; Silver; And I Love Her; Grey Goose) (born Feb. 20, 1967 – died Apr. 5, 1994; age 27). Kurt Cobain died by suicide (head gunshot). (Kurt Cobain 1991: Julie Kramer)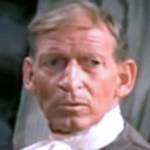 Malcolm Atterbury
American character actor of stage, TV (Apple's Way; Gunsmoke; The Fugitive; Perry Mason; Rawhide; Wagon Train; The Twilight Zone; Dragnet; Route 66; Lassie) and movies (Silent Fear; Stranger at My Door; North by Northwest; The Birds) (born Feb. 20, 1907 – died Aug. 16, 1992; age 85). Cause of death for Malcolm Atterbury is unknown. (Malcolm Atterbury 1966 Daniel Boone)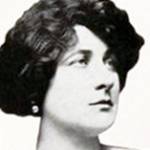 Mary Garden ("The Sarah Bernhardt of Opera")
Scottish-American soprano & mezzosoprano opera singer (& actress of stage (Manhattan Opera House; Opéra-Comique; Boston Opera Company; Philadelphia Opera Company; Chicago Grand Opera Company) and silent films (Thais; The Splendid Sinner), and Chicago Civic Opera Director (born Feb. 20, 1874 – died Jan. 3, 1967; age 92). (Mary Garden 1916)
*Images are public domain or Creative Commons licensed & sourced via Wikimedia Commons or Flickr, unless otherwise noted*