March 29th Birthdays
If you were born on March 29th you share a birthday with these famous people: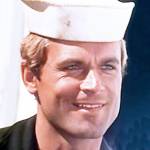 Terence Hill is 82  (nee Mario Girotti)
Italian producer & actor of movies (My Name is Nobody; Mr. Billion; Ace High; God Forgives…I Don't!; Boot Hill; They Call Me Trinity; Lucky Luke; March or Die; Seven Seas to Calais; Super Fuzz; The Wonders of Aladdin) and TV (Don Matteo), born March 29, 1939. (Terence Hill 1977 Crime Busters Trailer)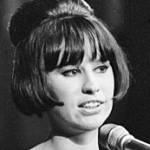 Astrud Gilberto is 81 (nee Astrud Evangelina Weinert)
Grammy Award-winning, International Latin Music Hall of Fame Brazilian singer of Samba and Bossa Nova music (her big hit song: The Girl from Ipanema) born March 29, 1940. (Astrud Gilberto 1966 Photo: Ron Kroon / Dutch National Archives)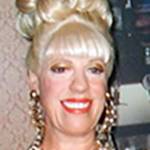 Julie Goodyear is 79 (nee Julie Kemp)
English television actress of British television shows and soap operas (best known for playing Bet Lynch on Coronation Street & Coronation Street: After Hours from 1966-2003; Revolver), born March 29, 1942. (Julie Goodyear 2015 Madam Tussauds Photo: richiiebam)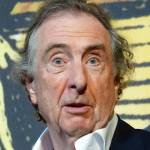 Eric Idle is 78
Tony & Grammy Award-winning English singer, songwriter (Always Look on the Bright Side of Life), playwright (Monty Python's Spamalot), actor of TV (Suddenly Susan) & movies (Life of Brian; Nuns on the Run; Dudley Do-Right) born March 29, 1943. (Eric Idle 2014 Photo:Eduardo Unda-Sanzana)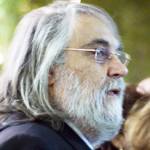 Vangelis is 78 (nee Evángelos Odysséas Papathanassíou)
Academy Award-winning Greek musician and electronic music composer for ballet and stage plays, TV & movie documentaries, and feature film scores (Chariots of Fire; Blade Runner; Mask; 1492: Conquest of Paradise), born March 29, 1943. (Vangelis 2007 Photo: Kapetan Nilolios)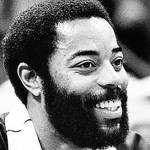 Walt Frazier is 76 (nee Walter Frazier; "Clyde")
Naismith Memorial Basketball Hall of Fame retired American NBA basketball player (New York Knicks, Cleveland Cavaliers), 7-time NBA All-Star (1970-1976), 2-time 2 NBA champion, & sports analyst, born March 29, 1945. (Walt Frazier 1977 Photo: George Gojkovich)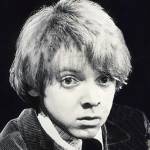 Bud Cort is 73 (nee Walter Edward Cox)
American screenwriter and actor of stage, TV, movies (MASH; Brewster McCloud; Harold and Maude; Why Shoot the Teacher?; Bates Motel; Pollock; Son of Hitler; The Secret Diary of Sigmund Freud; Love at Stake), born March 29, 1948. (Bud Cort 1972 Wise Child Photo: Max Eison )
American actress of TV (Nancy Bradford on Eight is Enough; Jennifer Douglas on Glitter; Reggie; Simon & Simon; Fantasy Island; Cass Malloy; Portrait of a Showgirl; The Nashville Grab; Once a Hero), and movies (1941; Falling Sky), born March 29, 1954. (Dianne Kay c 1984 Glitter Photo: ABC)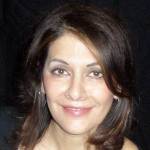 Marina Sirtis is 66
English-American actress of stage, TV (Counselor Deanna Troi on Star Trek: The Next Generation & Star Trek: Voyager; NCIS) and films (Spectres; Star Trek: Generations; Star Trek: First Contact; Star Trek: Insurrection; The Deep Below; Terminal Error), born March 29, 1955. (Marina Sirtis 2004 Photo: Tim Drury)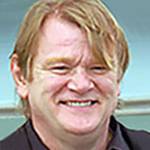 Brendan Gleeson is 66
Irish actor of TV and films (Lake Placid; Wild About Harry; Dark Blue; Gangs of New York; Cold Mountain; Harry Potter and the Goblet of Fire; The Tailor of Panama; Safe House; I Went Down; Mission: Impossible II; Michael Collins), born March 29, 1955. (Brendan Gleeson 2005 Photo: Mario Antonio Pena Zapateria)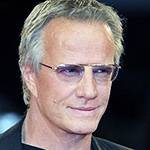 Christopher Lambert is 64
American-French actor of movies (Greystoke: The Legend of Tarzan, Lord of the Apes; Highlander films; Beowulf; Knight Moves; Gideon; The Sicilian; To Kill a Priest; Resurrection; North Star) and TV (NCIS: Los Angeles; Mata Hari), born March 29, 1957. (Christopher Lambert 2009 Photo: nicolas genin)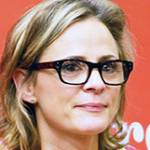 Amy Sedaris is 60
American comedienne, actress of stage, TV (Strangers with Candy; The Heart, She Holler; Alpha House; Unbreakable Kimmy Schmidt), movies (The Best and the Brightest; Six Days Seven Nights; Maid in Manhattan), and voice over actress (BoJack Horseman) born March 29, 1961. (Amy Sedaris 2010 Photo: Raysonho)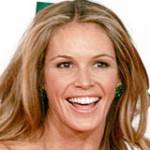 Elle Macpherson is 57 (nee Eleanor Nancy Gow; "The Body")
Australian supermodel (Sports Illustrated Swimsuit Issue), TV host & producer (Britain & Ireland's Next Top Model; Fashion Star), actress of TV (Friends) & movies (The Edge; Batman & Robin; The Mirror Has Two Faces; If Lucy Fell), born March 29, 1964. (Elle Macpherson 2009 Photo: Manfred Werner)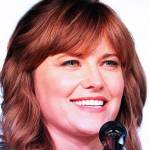 Lucy Lawless is 53 (nee Lucille Frances Ryan)
New Zealand singer and actress of movies and TV (Xena on Xena: Warrior Princess & Hercules: The Legendary Journeys; Lucretia on Spartacus: Gods of the Arena & Spartacus: War of the Damned; Battlestar Galactica; The Code), born March 29, 1968. (Lucy Lawless 2012 Photo: Gage Skidmore)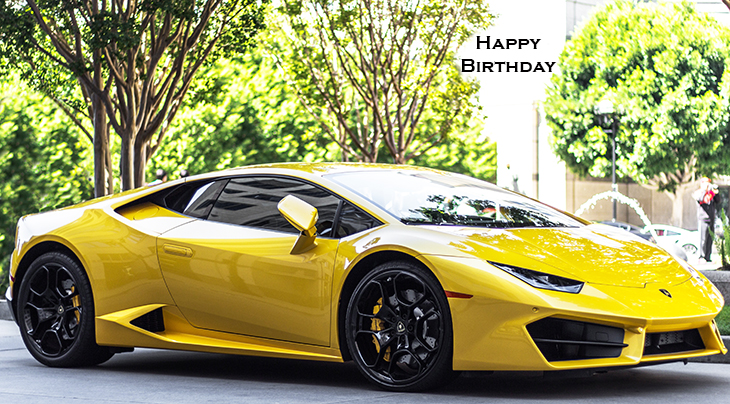 (Yellow Sports Car Photo: Dexter Flexter via Unsplash)
Happy Birthday to everyone celebrating their birthday on March 29th!
And remembering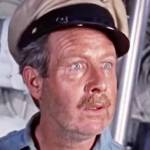 Arthur O'Connell
American movie actor (Picnic; Anatomy of a Murder; Misty; Bus Stop; Gidget; Fantastic Voyage; The Hiding Place; April Love; Cimarron; The Great Impostor; Your Cheatin' Heart; Huckleberry Finn; The Poseidon Adventure; The Great Race) (born Mar. 29, 1908 – died May 18, 1981; age 73). Arthur O'Connell died of Alzheimer's Disease. (Arthur O'Connell 1959 Operation Petticoat)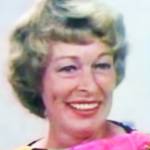 Eileen Heckart (nee Anna Eileen Herbert)
Tony, Emmy and Academy Award-winning American actress of stage, TV (One Life to Live; The 5 Mrs. Buchanans; Murder One), and movies (Butterflies Are Free; The Bad Seed; Bus Stop; Up The Down Staircase; Burnt Offerings; Heartbreak Ridge) (born Mar. 29, 1919 – died Dec. 31, 2001; age 82). Eileen Heckart died of lung cancer. (Eileen Heckart 1968 To Tell The Truth)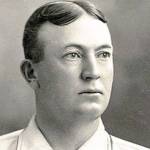 Cy Young (nee Denton True Young)
American National Baseball Hall of Fame MLB baseball pitcher (Cleveland Spiders; St. Louis Perfectos / Cardinals; Boston Americans / Red Sox; Cleveland Naps; Boston Rustlers) with 511 wins & 3 no-hitters (born Mar. 29, 1867 – died Nov. 4, 1955; age 88). Cause of death for Cy Young has been reported as a heart attack. (Cy Young 1902 Photo: Bain News Service)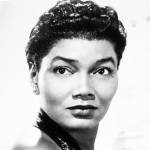 Pearl Bailey
American singer (It Takes Two to Tango), Emmy and Tony Award-winning actress & hostess of stage, TV (The Pearl Bailey Show; As the World Turns; Hollywood Squares), and movies (Carmen Jones) (born Mar. 29, 1918 – died Aug. 17, 1990; age 72). Pearl Bailey died of arteriosclerotic coronary artery disease. (Pearl Bailey 1961 Photo: William Morris Agency)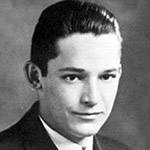 Sam Walton (nee Samuel Moore Walton)

American WII U.S. Army Intelligence captain, later a pioneering retail entrepreneur (Ben Franklin "five and dime" stores), Wal-Mart and Sam's Club founder, and the richest person in America (1982-1988) (born Mar. 29, 1918 – died Apr. 5, 1992; age 74). Cause of death for Sam Walton was blood cancer (multiple myeloma). (Sam Walton 1936 Photo: The Cresset)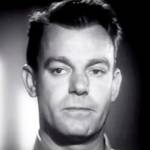 Dennis O'Keefe (nee Edward Vance Flanagan)
American film actor (The Fighting Seabees; Brewster's Millions; The Chaser; Mr. District Attorney; Hold That Kiss; Follow the Sun; Lady Scarface; Dishonored Lady; The Lady Wants Mink; The Great Dan Patch; Topper Returns) and TV (The Dennis O'Keefe Show; Climax!) (born Mar. 29, 1908 – died Aug. 31, 1968; age 60). Dennis O'Keefe died of lung cancer. (Dennis O'Keefe 1948 Raw Deal)
Philip Ahn (nee Pil Lip Ahn)
Korean American actor of TV (Master Kan on Kung Fu; M*A*S*H; I Spy; The F.B.I.) and movies (China; Back to Bataan; Thoroughly Modern Millie; Diamond Head; The Left Hand of God; Red Barry; Intrigue; Love is a Many-Splendored Thing; Portrait of a Hitman) (born Mar. 29, 1905– died Feb. 28, 1978; age 72). Philip Ahn died of surgery complications. (Philip Ahn 1960 Bonanza)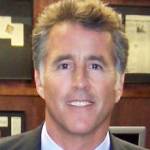 Christopher Lawford

American actor of TV (Philip Charlie Brent Jr. on All My Children; Senator Jordan on General Hospital), movies (Fourplay; R2PC: Road to Park City; Blankman; Kiss Me, Guido; The Sex Monster; Dead Broke; Run) (born Mar. 29, 1955. – died Sept. 4, 2018; age 63). Christopher Lawford died of a reported heart attack. (Christopher Lawford 2008 Photo: Figureskatingfan at English Wikipedia)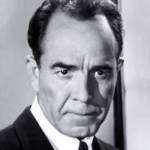 Onslow Stevens
American actor of TV (Wagon Train; Chevron Theatre) and movies (House of Dracula; The Vanishing Shadow; Appointment in Berlin; The Three Musketeers; Grand Exit; Forced Landing; The Bridge of Sighs; The San Francisco Story; Mystery Sea Raider) (born Mar. 29, 1902 – died Jan. 5, 1977; age 74). Onslow Stevens died of pneumonia. (Onslow Stevens 1955 New York Confidential)
*Images are public domain or Creative Commons licensed & sourced via Wikimedia Commons, Vimeo, or Flickr, unless otherwise noted*