Celebrating Seniors - Don McLean is 70
Don McLean music videos with 7 of his biggest hits – American Pie, Vincent, I Love You So, Castles in the Air, If We Try, Wonderful Baby, and Crying.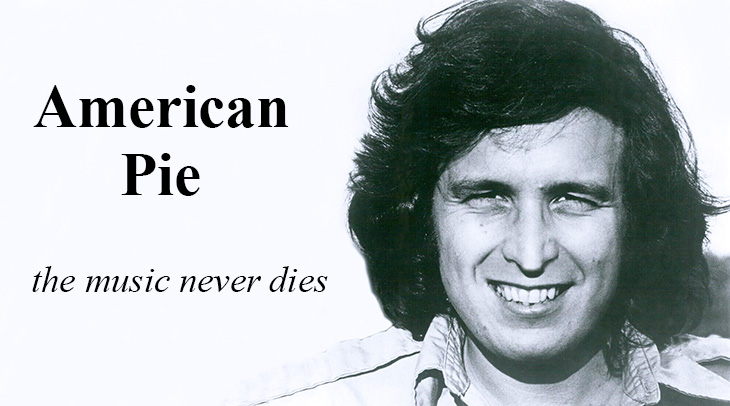 (Don McLean c. 1972 Photo: Susan Ravich / Herbert S. Gart Management, Inc.)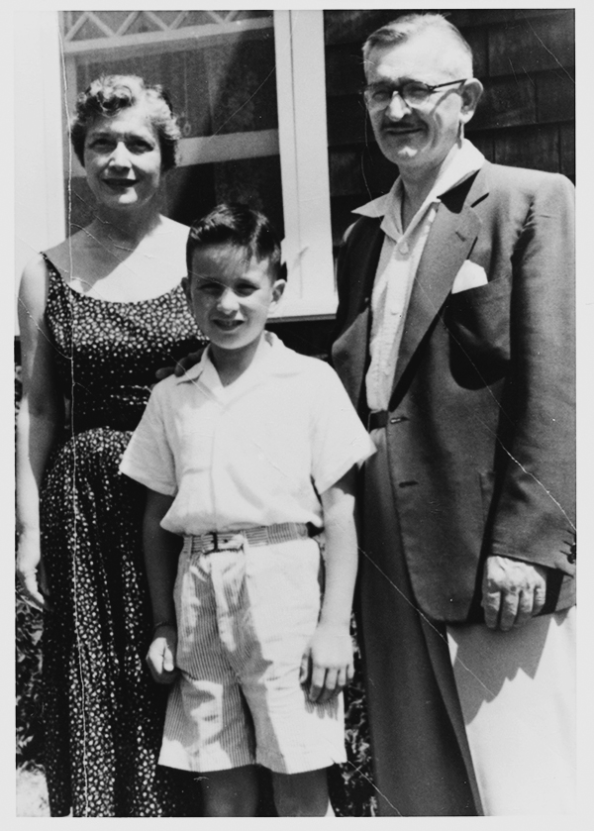 (Don McLean with his parents c. 1950s Photo: by permission don-mclean.com)
Composer, singer-songwriter and baby boomer Don McLean was born in New Rochelle, New York on October 2, 1945.
McLean suffered from asthma as a child and missed a lot of school, filling in time by discovering a love of music and performing.
He bought his first guitar as a teenager and his sister paid for him to take opera lessons, which on his website don-mclean.com he credits with helping him to develop breath control.
McLean graduated from prep school in 1963 and attended Villanova University (for 4 months), where he met and befriended fellow singer/songwriter Jim Croce.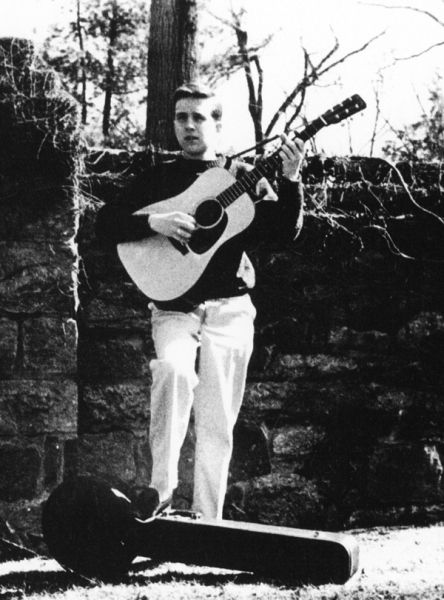 (Don McLean 1963 Photo: by permission don-mclean.com) 
After dropping out of university, Don McLean began performing at cafes and clubs across America while attending night school at Iona College.
He graduated with a bachelor's degree in Business Administration in 1968.
A grant from the New York State Council of the Arts in 1968, and acquiring a mentor and friend in folk singer Pete Seeger, helped him to continue to expand his audience.
Don McLean married sculptor and future craft maven Carol Sauvion in 1969; they divorced in 1972.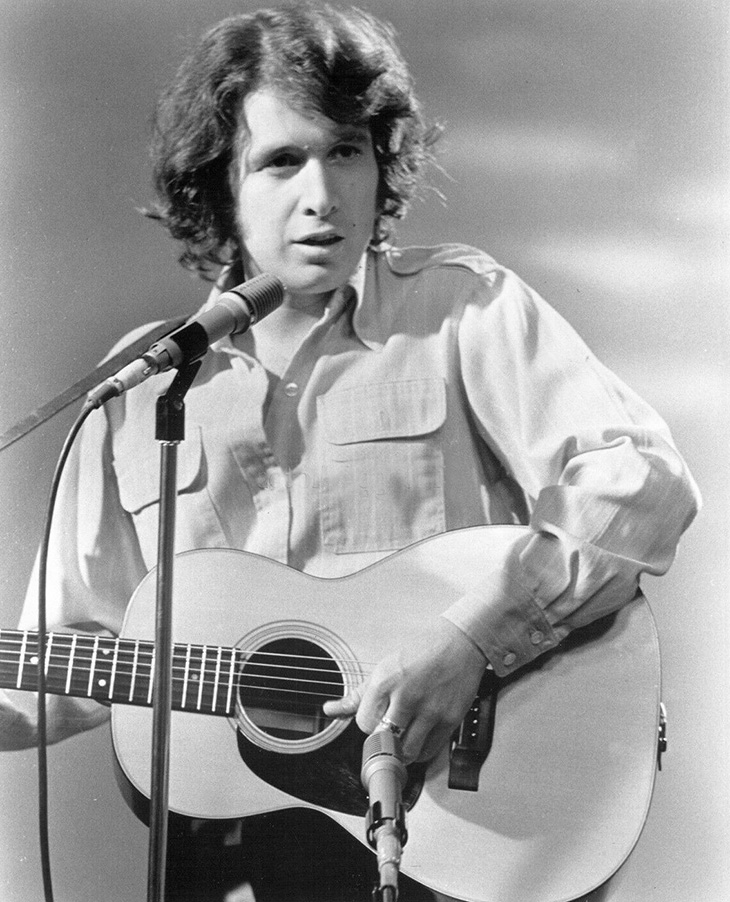 (Don McLean 1971 Photo: Don Sussman)
While on tour with Pete Seeger in 1969, McLean wrote songs that he recorded for his first album Tapestry (1969).
Tapestry was rejected 72 times by record labels before being released by a start-up company, Mediarts.
McLean's song And I Love You So from this album, would later become a Billboard #1 Adult Contemporary hit for singer Perry Como; it has also been recorded by Elvis Presley, Glen Campbell, Johny Mathis, Bobby Vinton, Harry Connick, Jr., and numerous other artists. 
Don McLean performs And I Love You So in 1979, below.
Castles in the Air reached#40 on the US Adult Contemporary charts in 1971; when McLean re-recorded Castles in the Air in 1981, it reached #36 on the Billboard Hot 100.
Mediarts was bought by United Artists Records, so when McLean's second album American Pie (1971) came  out it received a lot more attention. American Pie's title track lyrics were inspired by the 1959 plan crash that killed Buddy Holly, Ritchie Valens, and The Big Bopper (J. P. Richardson); McLean has also said in interviews that the lyrics have some autobiographical inspiration based on his life to that point in time. 
American Pie went to #1 on the Billboard charts and is his biggest hit. 44 years later, in 2015 Don McLean 's original manuscript for the song sold at Christie's auction for $1.2 million.
American Pie has been recorded by other artists including Madonna, who had a #1 UK hit with it. Of course, the song also inspired the comedy movie American Pie (1999).  Below, Don McLean singing American Pie for the BBC in 1972. 
Also from the American Pie album, the single Vincent (1972) reached #12 on the Billboard chart (#2 on Adult Contemporary). Vincent was in reference to painter Vincent Van Gogh; McLean had read a biography about Van Gogh and was inspired by his art and life. Vincent was a worldwide hit and has been recorded by many artists, including Josh Groban, Chet Atkins, Nana Mouskouri, Rick Astley, among others; it was featured on an episode of The Simpsons. Below, Don McLean performs Vincent.
His third album Don McLean (1972) included the singles Dreidel (1972) which reached #12 (#7 on Adult Contemporary), and the ballad If We Try (1973), which achieved #12 on the US Adult Contemporary charts. Don McLean performs If We Try & Empty Chairs live in Dublin, Ireland in 1975.
His follow up album Playin' Favorites (1973) was not as successful, with the top hit Fool's Paradise not breaking the Billboard Top 100 (it did get to #25 on the Adult Contemporary Charts). However, his fifth and final folk album with United Artists, Homeless Brother (1975) produced a #1 Adult Contemporary hit single in Wonderful Baby (1975), which was inspired by Fred Astaire and 1930's music. Fred Astaire would later record Wonderful Baby himself. Don McLeans sings Wonderful Baby live, below.
After his United Artists contract ended, Don McLean signed up with Arista Records, operated by Clive Davis. Due to artistic differences with Davis, McLean left Arista and the album he'd recorded there Prime Time (1977) was not successful in the US. Despite not have a US distributor, McLean's new songs got airplay in Europe and Australia through the EMI label.
Don McLean's cover of Roy Orbison's Crying, which was recorded and intended to be on his second Arista album Chain Lightning, became a #1 hit single in the Netherlands, UK and Australia. When Chain Lightning was finally released in the US in 1981, Crying went to #5 on the Billboard charts. Since I Don't Have You, originally written and recorded by The Skyliners in 1958, and included on this album covered by McLean, reached #23 on the Billboard chart the next year. Below, Don McLean singing Crying:
Don McLean's subsequent 11 albums from 1981's Believers to 2009's Addicted to Black, failed to break into the Top 100 Album charts. A few singles made the US Country charts in the late 1980's, including You Can't Blame the Train (1987) at #49 and Love in My Heart (1988) at #65.
He moved to Maine in 1984 and married Canadian-born journalist Patrisha Shnier in 1987. Their daughter Jackie was born in 1990 and son Wyatt in 1993.
In his 50+ and senior citizen years, Don McLean continued to perform live and tour in the US, Canada, Europe and Australia. He was inaugurated into the Songwriters Hall of Fame in 2004 and his biography The Don McLean Story: Killing Us Softly With His Song (2007) by Alan Howard, was based on extensive interviews with McLean. The song Killing Us Softly With His Song (1971) was written by Lori Lieberman and Norman Gimbel; Lieberman has said that the lyrics were inspired by her feelings after watching a Don McLean concert.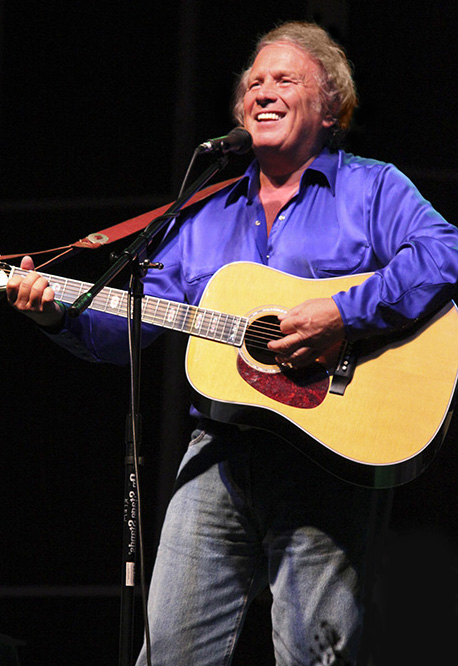 (Don McLean 2009 Photo: Alan Howard | Flickr)
Today the McLean's live on a 175+ acre estate called Lakeview filled with roses and other flowers in Camden, Maine. Patrisha is a photographer; son Wyatt has toured with McLean; and author/poet daughter Jackie got married in 2013 to Shawn Strack at their Lakeview home.
Septuagenarian senior citizen Don McLean can be seen in concert in September 2015 in Ireland as he continues a European tour begun in May. Will this be his last tour? In an interview with Dave Paulson of The Tennessean in 2011, McLean said
"I'm 66 years old, and I think I'm going to retire when I'm 70, and do something else, or not do this anymore."
Don McLean and American Pie are proof that the music never dies.