This Was Nifty in February 1950
News Headlines & Entertainment Trivia from February, 1950: The Birth of McCarthyism; Classic Movies Debut – Three Came Home; Hit Songs & Singers – Ed Ames & The Ames Brothers, Rag Mop.
Three Came Home Film Premiere
Directed by Jean Negulesco, with Nunnally Johnson writing the screenplay and producing the film, the biographical drama Three Came Home premiered in New York City on February 20, 1950.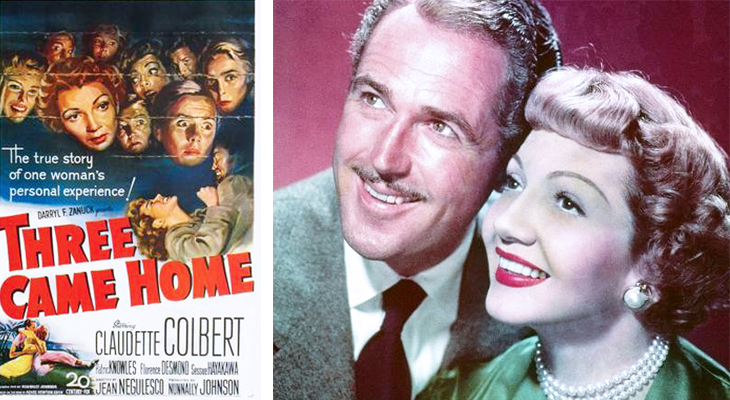 (Patric Knowles & Claudette Colbert 1950 Three Came Home Photo: 20th Century Fox)
The film's star Claudette Colbert was absent from the premiere due to a cracked vertebra incurred while filming a violent scene in the movie (later cut from the film). Claudette Colbert won Best Actor, and Three Came Home won Best Film, at the 1950 Vichy Film Festival. 
Agnes Newton Keith's best-selling 1948 memoir Three Came Home about her life (and that of her husband and young son) in Japanese POW & internee camps during WWII in Borneo, was critically acclaimed, as was the film version.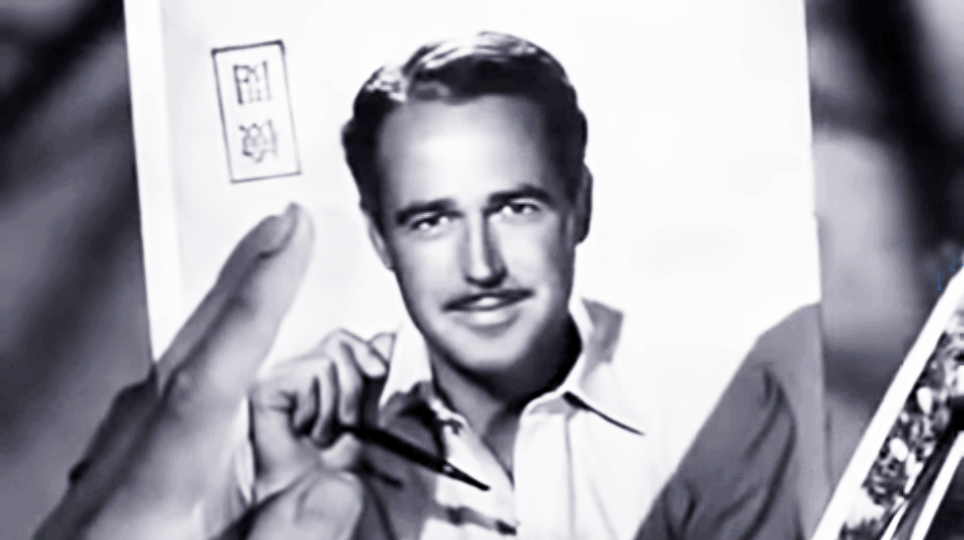 (Patric Knowles as Harry Keith, 1950 Three Came Home)
English actor Patric Knowles (nee Reginald Lawrence Knowles) plays Agnes' husband Harry Keith; in real life as in the movie, the men were kept in a separate camp from the women, sometimes only a few hundred yards away.
Patric Knowles' film career began in Britain in the 1930s, but he soon moved to Hollywood and was signed by Warner Bros. For much of his career Knowles played supporting roles to larger-than-life leading ladies, including Claudette Colbert in Three Came Home. With the advent of television in the 1950s, his acting opportunities shifted to that medium and he enjoyed guest-starring opportunities on many popular TV series. Patric Knowles died of a brain hemorrhage in 1995 at the age of 84.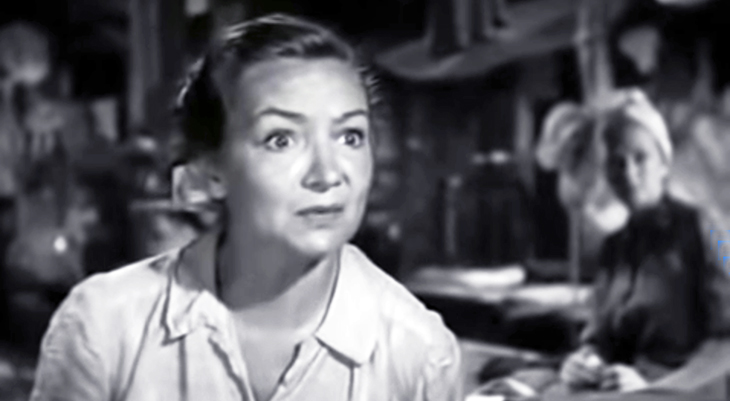 (Florence Desmond 1950 Three Came Home)
Pretty English actress and comedian Florence Desmond is British fellow camp prisoner Betty Sommers in Three Came Home – a positive element in the camp and a support for Agnes when she falls sick or has been beaten by guards. Florence Desmond had broken into films in 1930, but only made 18 movies during her entire career. Three Came Home was one of the two movies she made in the 1950s; her last film was Some Girls Do in 1969. Florence Desmond died in 1993.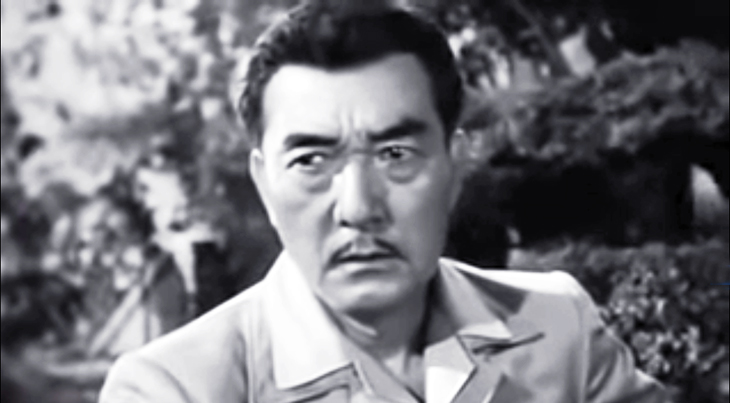 (Sessue Hayakawa 1950 Three Came Home)
The most riveting performance in Three Came Home is that of Japanese actor Sessue Hayakawa, who plays Colonel Suga. Suga is a somewhat sympathetic concentration camp commander and a fan of Agnes' previous published memoir. Hayakawa's nuanced performance in Three Came Home was widely praised by critics, with most saying he dominated the scenes he appeared in. 
Nee Kintaro Hayakawa in 1886, Sessue Hayakawa was already a movie star in America since the era of silent films. His path to Hollywood film stardom was rocky, beginning with failing the Imperial Japanese Navy physical at the age of 18, as the result of a ruptured eardrum from a diving accident. Hayakawa attempted suicide / seppuku by stabbing himself in the stomach multiple times; he was rescued when his father broke down the door of the shed he'd sequestered himself in. He moved to the U.S. to study political economics and graduated from the University of Chicago in 1912.
While en route back home to Japan by way of Los Angeles, Hayakawa discovered theatre, assumed the stage name of Sessue, and was in turn discovered by film producer Thomas H. Ince. He was signed to a contract by producer Jesse L. Lasky of Famous Players-Lasky. Many silent movie roles followed and Sessue became a popular "exotic" leading man in Hollywood romantic dramas and action movies. Hayakawa also became a film producer himself of over 20 silent movies. During the 1920s he continued acting in films and on stage in America, Europe, and Japan – becoming an international star.
Sessue Hayakawa transitioned to talking films in the 1930s with mixed success, and continued performing on stage and in movies abroad. He was trapped in France when the Germans invaded, and made no films between 1938-1942. In 1949 Sessue Hayakawa returned to the U.S. to appear in Humphrey Bogart's WWII film Tokyo Joe (1949). Three Came Home was his second major English-language film since the early 1930s, almost 20 years earlier.
North American audiences may remember Sessue Hayakawa best for his performance as cruel Colonel Saito in another WWII movie, The Bridge on the River Kwai (1959), for which he received a Best Supporting Actor Academy Award nomination. His autobiography Zen Showed Me the Way (1960) details his life and career struggles as a Japanese-born actor during the eras of WWI, WWII, segregation, and the Production Code (enforced from 1934) forbidding scenes of miscegenation (mixed-race relationships). Sessue Hayakawa died in 1973 of a cerebral thrombosis.
The Birth of McCarthyism
American Republican Senator Joe McCarthy asserted he'd uncovered communists in the US Department of State in a February 7, 1950 speech. A few days later, McCarthy claimed the State Department was "infested" with communists and spies, claiming to have a list of 205 government employees (a number he later changed to 57).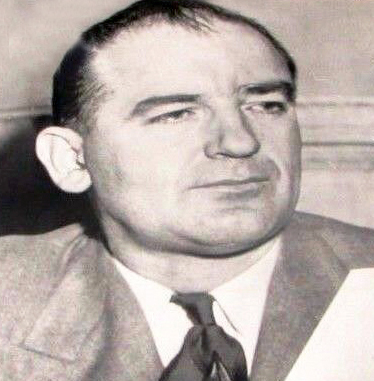 (Senator Joseph McCarthy 1950 Photo: AP Wirephoto)
Joe McCarthy had an undistinguished political career leading up to his claims of communist infiltration in the American government. He shot to fame as he continued to smear State Department employees and political rivals with charges of spying, communism, and homosexuality (illegal at the time).
Joseph McCarthy's "Red Scare" led to the Tydings Committee hearings, chaired by Democratic Senator Millar Tydings in February 1950. The conclusion of the Committee that there was no substance to McCarthy's allegations, was lauded by Democrats and Republicans.
Undeterred, Joe McCarthy continued to play on the fears of many Americans about homosexuality, communism and spying, and garnering a following of supporters. 
Ed Ames & The Ames Brothers Hit #1 with Rag Mop
The Massachusetts quartet known as the Ames Brothers flew to the top of the music charts on February 11, 1950 with their hit song Rag Mop. 
Brothers Joe, Gene, Vic (middle name Ames), and Ed Urick began calling themselves the Ames Brothers during the 1940s when they entertained at nightclubs or performed for troops at Army or Navy bases. They were signed by Decca Records subsidiary Coral Records in 1949 and jumped to the attention of Americans across the country when Rag Mop became a hit. 
The Ames Brothers were in demand on TV talent shows of the time such as The Ed Sullivan Show. They parlayed that success into their own television series in 1955, The Ames Brothers Show. Before the band of brothers split up their musical act in the 1960s, they acquired enough music chart hits (Undecided; You You You; The Naughty Lady of Shady Lane; Sentimental Me) to earn them a place in the Vocal Group Hall of Fame. Youngest Ames brother Ed is the only surviving member of the Ames Brothers (as of 2020).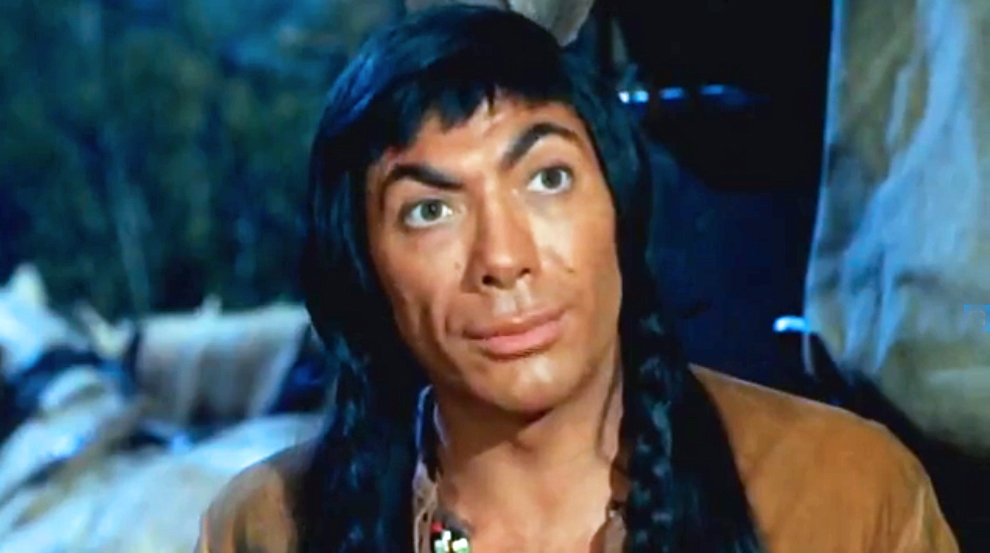 (Ed Ames as Mingo, 1968 Daniel Boone)
Ed Ames continued singing and became an actor after the group ended. Although he had success on Broadway, Ed may be best remembered by fans of the popular western TV series Daniel Boone, as Boone's educated half-Cherokee friend Mingo.
*Images are believed to be in the public domain and/or Creative Commons licensed & sourced via Wikimedia Commons or Flickr, unless otherwise noted*