September 29th Birthdays
If you were born on September 29, you share a birthday with these famous people:
Robert Benton is 88
Academy Award-winning American movie screenwriter and director (Places in the Heart; Kramer Vs. Kramer; Bonnie and Clyde; The Late Show; Nobody' s Fool; Twilight; Superman; What's Up, Doc?; Still of the Night; Nadine; The Ice Harvest; Feast of Love; The Human Stain; Billy Bathgate) born September 29, 1932.
Jerry Lee Lewis
is 85

Grammy Award-winning Rock & Roll Hall of Fame American pianist and singer-songwriter (High School Confidential; Great Balls of Fire; Whole Lotta Shakin' Goin' On; What'd I Say; Breathless; Invitation to Your Party), born September 29, 1935. (Jerry Lee Lewis 1950s Photo: Maurice Seymour)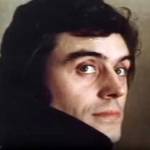 Ian McShane is 78
English actor of TV (Lovejoy; Deadwood; Kings; Dick Francis TV films; Dallas; The Pillars of the Earth; Ray Donovan; Bare Essence) and films (If It's Tuesday, This Must Be Belgium; Battle of Britain; Hercules; The Fifth Musketeer), born September 29, 1942. (Ian McShane 1975 The Terrorists Trailer)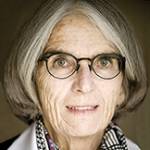 Donna Leon is 78
Silver Dagger-winning American crime fiction novelist, author of Guido Brunetti mysteries (Death at La Fenice; Acqua Alta; Uniform Justice; The Golden Egg; A Venetian Reckoning; About Face; Friends in High Places), born September 29, 1942. (Donna Leon 2010 Photo: Michiel Hendryckx)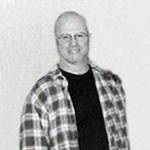 Mike Post is 76 (nee Leland Michael Postil)
American composer for films & TV (Law & Order series; NYPD Blue; L.A. Law; Hunter; Magnum, P.I.; The Rockford Files; Hill Street Blues; The A-Team; Quantum Leap; Wiseguy; Murder One; The Greatest American Hero; White Shadow; Riptide; Murder One) born September 29, 1944. (Mike Post 2002 Photo: Pupkinvassily)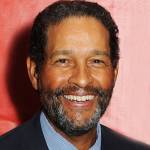 Bryant Gumbel is 72
Emmy Award-winning American television sports broadcaster and host (Today; The Early Show; Real Sports with Bryant Gumbel; MLB & NFL pre-game shows; 1988 Summer Olympics; PGA Tour), born September 29, 1948. (Bryant Gumbel 2013 Photo: Anders Krusberg / Peabody Awards)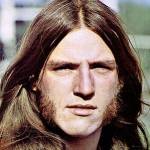 Mark Farner is 72
American songwriter (Bad Time; I'm Your Captain [Closer to Home]), lead singer and guitarist of 1970s rock band Grand Funk Railroad (We're An American Band; Some Kind of Wonderful; Rock 'n' Roll Soul), born September 29, 1948. (Mark Farner 1971 Photo: Premier Talent Associates)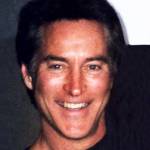 Drake Hogestyn is 67 (nee Donald Drake Hogestyn)
American actor of television (John Black / Roman Brady on Days of Our Lives, One Stormy Night, & Night Sins since 1986; Brian McFadden on Seven Brides for Seven Brothers; Generation; Beverly Hills Cowgirl Blues), born September 29, 1953. (Drake Hogestyn 2006 Photo: Jennifer Tse)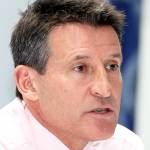 Sebastian Coe is 63 (aka Baron Coe)
British track and field athlete, record setting middle distance runner, 4-time Olympic medalist (1980 Moscow & 1984 Los Angeles 1500m gold, 800m silver), MP, and amateur marathoner born September 29, 1956. (Sebastian Coe 2012 Photo: Vinod Divakaran / Doha Stadium Plus Qatar)
Roger Bart is 58
Tony Award-winning American actor of stage, television (George Williams on Desperate Housewives; Revenge; Easy to Assemble; How I Met Your Mother; CSI: Miami; Grace and Frankie; Graves) and movies (The Insider; The Stepford Wives; The Producers; Last Vegas; Trumbo; Hercules), born September 29, 1962.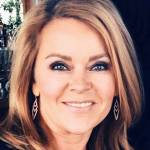 Jill Whelan is 53
American actress of stage, television (Vicki Stubing on The Love Boat; Nancy Wilks on Friends; Fantasy Island; The Young and the Restless; The Bold and the Beautiful), and movies (Airplane!; 6 Degrees of Hell; A Christmas Tree Miracle) born September 29, 1966. (Jill Whelan 2016 Photo: Magicnerd24)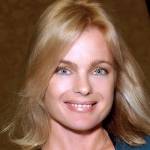 Erika Eleniak is 51
American model (Playboy), actress of TV (Shauni McClain on Baywatch; Charles in Charge) and movies (Chasers; The Beverly Hillbillies; Dracula 3000; The Librarians; Betrayal; Final Voyage; The Blob; Under Siege), born September 29, 1969. (Erika Eleniak 2011 Photo: © Glenn Francis, www.PacificProDigital.com)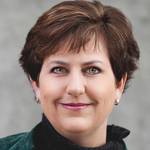 Allison Brennan is 51
American romantic suspense / thriller novelist, author of Lucy Kincaid (Love Me to Death), Max Revere (Notorious), Moreno & Hart (Crash and Burn), Seven Deadly Sins (Original Sins), and other mysteries (River City; Killing Justice; 36 Hours), born September 29, 1969. (Allison Brennan Photo: Brittan Dodd)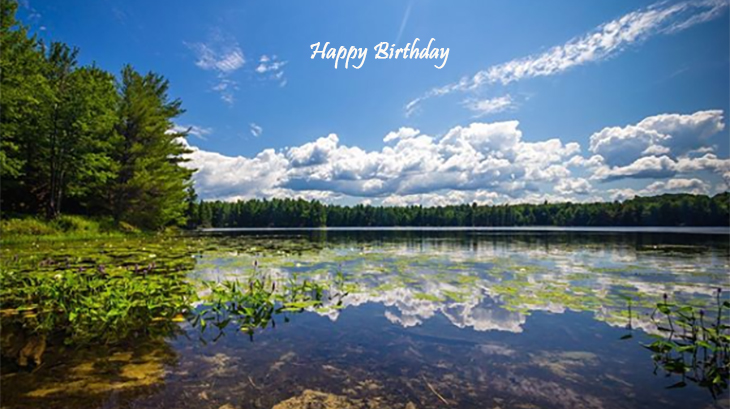 (Frontenac Provincial Park, Ontario Photo: © 2020 Evi Tureluren / One Year in Kingston) 
Happy Birthday to everyone celebrating their birthday on September 29th!
and remembering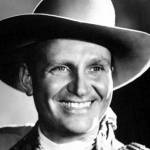 Gene Autry (nee Orvon Grover Autry) 

American Country Music Hall of Fame singer-songwriter (Here Comes Santa Claus; Back in the Saddle Again; At Mail Call Today; Peter Cottontail), actor on radio (Gene Autry's Melody Ranch), TV (The Gene Autry Show) & film (The Singing Cowboy) (born Sept. 29, 1907 – died Oct. 2, 1998; age 91). Gene Autry died of lymphoma. (Gene Autry & Champion 1960 Photo: CBS)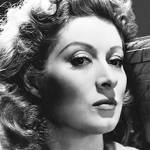 Greer Garson (nee Eileen Evelyn Greer Garson)

Academy Award-winning English-American actress (Mrs. Miniver; Goodbye, Mr. Chips; Pride and Prejudice; Madame Curie; Mrs. Parkington; That Forsyte Woman; The Miniver Story; Julius Caesar; The Singing Nun; Adventure; Random Harvest) (born Sept. 29, 1904 – died Apr. 6, 1996; age 91). Greer Garson died of heart failure. (Greer Garson 1940s Photo: Insomnia Cured Here)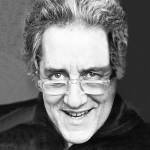 Stan Berenstain

American illustrator, writer, co-creator and co-author with wife Jan Berenstain, of The Berenstain Bears children's books  (The Big Honey Hunt; The Bike Lesson; The Big Road Race; The Golden Rule; Trouble at School) and It's All in the Family cartoon series (born Sept 29, 1923 – died Nov. 26, 2005; age 82). Stan Berenstain died of cancer. (Stan Berenstain 1958 Photo: Jack Rosen)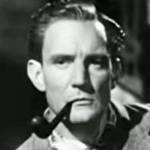 Trevor Howard (nee Trevor Wallace Howard-Smith)
British actor of stage, TV, & movies (Brief Encounter; Golden Salamander; I See a Dark Stranger; The Third Man; The Key; Mutiny on the Bounty; Father Goose; Von Ryan's Express; 11 Harrowhouse; So Well Remembered) (born Sept. 29, 1913 – died Jan. 7, 1988; age 74). Trevor Howard died of cirrhosis of the liver and hepatic failure. (Trevor Howard 1946 I See a Dark Stranger Trailer)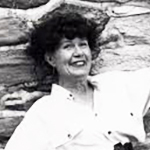 Barbara Mertz (nee Barbara Louise Gross)

American Egyptologist, historical, & gothic thriller author aka Elizabeth Peters & Barbara Michaels (Ammie Come Home; Greygallows; Crocodile on the Sandbank; Lion in the Valley; The Last Camel Died at Noon) (born Sept. 29, 1927 – died Mar. 6, 2013; age 77). Cause of death for Barbara Mertz is unknown. (Barbara Mertz Photo: Shaun N. Campbell / Courtesy MPM Books)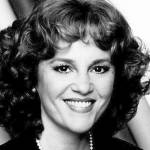 Madeline Kahn
Emmy & Tony Award-winning American comedienne, singer & actress of stage, TV, (Pauline Fox on Cosby) and movies (Young Frankenstein; Blazing Saddles; Betsy's Wedding; What's Up, Doc?; Paper Moon; High Anxiety; The Cheap Detective) (born Sept. 29, 1942 – died Dec. 3, 1999; age 57). Madeline Kahn died of ovarian cancer. (Madeline Kahn 1983 Photo: ABC)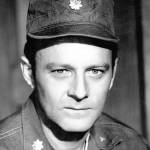 Larry Linville (nee Lawrence Lavon Linville)
American actor of TV (Major Frank Burns on M*A*S*H; Mannix; Grandpa Goes to Washington; Paper Dolls; Mission: Impossible; The F.B.I.; The Love Boat) and movies (The Stepmother; Earth Girls Are Easy; a Million to Juan) (born Sept. 29, 1939 – died Apr. 10, 2000; age 60). Larry Linville died of pneumonia after cancer surgery. (Larry Linville 1972 Photo: CBS Television)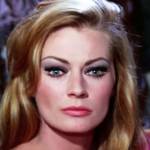 Anita Ekberg (nee Kerstin Anita Marianne Ekberg)
Swedish-Italian movie actress (Artists and Models; La Dolce Vita; War and Peace; Hollywood or Bust; Valerie; Screaming Mimi; Sheba and the Gladiator; 4 For Texas; Way…Way Out; Death Knocks Twice; Paris Holiday; Pickup Alley) (born Sept. 29, 1931 – died Jan. 11, 2015; age 83). Cause of death for Anita Ekberg is unknown. (Anita Ekberg 1958 Screaming Mimi Trailer)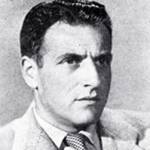 Stanley Kramer
Academy Award-winning American film director & producer (Guess Who's Coming to Dinner; High Noon; Judgment at Nuremberg; The Caine Mutiny; Ship of Fools; Inherit the Wind; The Pride and the Passion; Death of a Salesman; Champion; The Secret of Santa Vittoria) (born Sept. 29, 1913 – died Feb. 19, 2001; age 87). Stanley Kramer died of pneumonia. (Stanley Kramer 1950)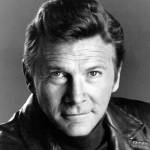 Steve Forrest (nee William Forrest Andrews)
American actor on TV (S.W.A.T.; The Baron; Dallas; Hollywood Wives) & movies (Prisoner of War; The Wild Country; Rogue Cop; Bedevilled; So Big; It Happened to Jane; Heller in Pink Tights; Flaming Star; The Bad and the Beautiful) (born Sept. 29, 1925 – died May 18, 2013; age 87). Cause of death for Steve Forrest is unknown.  (Steve Forrest 1975 S.W.A.T. Photo: ABC Television)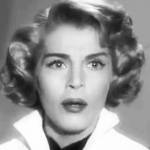 Lizabeth Scott (nee Emma Matzo)
American movie actress (The Strange Love of Martha Ivers; Dead Reckoning; Desert Fury; I Walk Alone; Pitfall; Easy Living; Paid in Full; Dark City; The Racket;  Loving You; Two of a Kind; Bad For Each Other; Stolen Face; Paid in Full; Too Late For Tears) (born Sept. 29, 1922 – died Jan. 31, 2015; age 92). Lizabeth Scott died of congestive heart failure. (Lizabeth Scott 1953 Scared Stiff)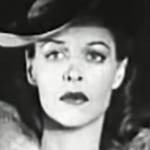 Anne Nagel
American dancer & actress of movies (The Green Hornet; Under the Big Top; Legion of Lost Flyers; My Little Chickadee; Bride for Henry; Escape by Night; Guns of the Pecos; The Devil's Saddle Legion; Saleslady; The Footloose Heiress; Traffic in Crime) (born Sept. 29, 1915 – died July 6, 1966; age 50). Anne Nagel died of liver cancer. (Anne Nagel 1942 The Dawn Express)
Colin Dexter (nee Norman Colin Dexter)
English mystery novelist, author of the Inspector Morse crime fiction novels (Last Bus to Woodstock; The Dead of Jericho; The Wench is Dead; The Daughters of Cain; The Remorseful Day) (born Sept. 29, 1930 – died Mar. 21, 2017; age 86). Cause of death for Colin Dexter is unknown.
*Images are public domain or Creative Commons licensed & sourced via Wikimedia Commons, Vimeo, YouTube, or Flickr, unless otherwise noted*