September 29th Birthdays
If you were born on September 29, you share a celebrity birthday with these famous people: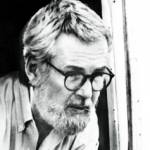 Robert Benton is 90
Academy Award-winning American movie screenwriter and director (Places in the Heart; Kramer Vs. Kramer; Bonnie and Clyde; The Late Show; Nobody' s Fool; Twilight; Superman; What's Up, Doc?; Still of the Night; Nadine; The Human Stain; Billy Bathgate), born September 29, 1932. (Robert Benton 1988)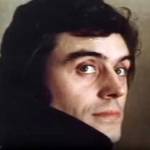 Ian McShane is 80 (ex of Suzan Farmer)
English actor of TV (Lovejoy; Deadwood; Kings; Dick Francis TV films; Dallas; The Pillars of the Earth; Ray Donovan; Bare Essence) and films (If It's Tuesday, This Must Be Belgium; Battle of Britain; Hercules; The Fifth Musketeer), born September 29, 1942. (Ian McShane 1975 The Terrorists Trailer)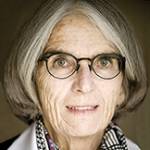 Donna Leon is 80
Silver Dagger-winning American crime fiction novelist, author of Guido Brunetti mysteries (Death at La Fenice; Acqua Alta; Uniform Justice; The Golden Egg; A Venetian Reckoning; About Face; Friends in High Places), born September 29, 1942. (Donna Leon 2010 Photo: Michiel Hendryckx)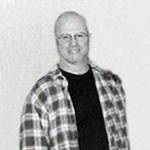 Mike Post is 78 (nee Leland Michael Postil)
American composer for films & TV (Law & Order series; NYPD Blue; L.A. Law; Hunter; Magnum, P.I.; The Rockford Files; Hill Street Blues; The A-Team; Quantum Leap; Wiseguy; Murder One; The Greatest American Hero; White Shadow; Riptide; Murder One) born September 29, 1944. (Mike Post 2002 Photo: Pupkinvassily)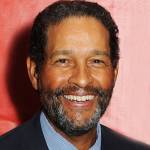 Bryant Gumbel is 74
Emmy Award-winning American television sports broadcaster and host (Today; The Early Show; Real Sports with Bryant Gumbel; MLB & NFL pre-game shows; 1988 Summer Olympics; PGA Tour), born September 29, 1948. (Bryant Gumbel 2013 Photo: Anders Krusberg / Peabody Awards)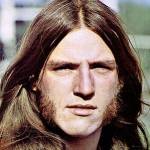 Mark Farner is 74
American songwriter (Bad Time; I'm Your Captain [Closer to Home]), lead singer and guitarist of 1970s rock band Grand Funk Railroad (We're An American Band; Some Kind of Wonderful; Rock 'n' Roll Soul), born September 29, 1948. (Mark Farner 1971 Photo: Premier Talent Associates)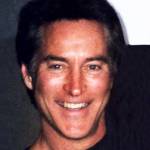 Drake Hogestyn is 69 (nee Donald Drake Hogestyn)
American actor of television (John Black / Roman Brady on Days of Our Lives, One Stormy Night, & Night Sins since 1986; Brian McFadden on Seven Brides for Seven Brothers; Generation; Beverly Hills Cowgirl Blues), born September 29, 1953. (Drake Hogestyn 2006 Photo: Jennifer Tse)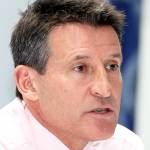 Sebastian Coe is 65 (aka Baron Coe)
British track and field athlete, record setting middle distance runner, 4-time Olympic medalist (1980 Moscow & 1984 Los Angeles 1500m gold, 800m silver), MP, and amateur marathoner, born September 29, 1956. (Sebastian Coe 2012 Photo: Vinod Divakaran / Doha Stadium Plus Qatar)
Roger Bart is 60
Tony Award-winning American actor of stage, television (George Williams on Desperate Housewives; Revenge; Easy to Assemble; How I Met Your Mother; CSI: Miami; Grace and Frankie; Graves) and movies (The Insider; The Stepford Wives; The Producers; Last Vegas; Trumbo; Hercules), born September 29, 1962.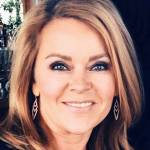 Jill Whelan is 56
American actress of stage, television (Vicki Stubing on The Love Boat; Nancy Wilks on Friends; Fantasy Island; The Young and the Restless; The Bold and the Beautiful), and movies (Airplane!; 6 Degrees of Hell; A Christmas Tree Miracle) born September 29, 1966. (Jill Whelan 2016 Photo: Magicnerd24)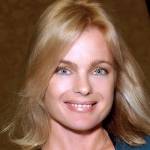 Erika Eleniak is 53 (ex-fiancee of Billy Warlock)
American model (Playboy), actress of TV (Shauni McClain on Baywatch; Charles in Charge) and movies (Chasers; The Beverly Hillbillies; Dracula 3000; The Librarians; Betrayal; Final Voyage; The Blob; Under Siege), born September 29, 1969. (Erika Eleniak 2011 Photo: © Glenn Francis, www.PacificProDigital.com)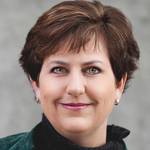 Allison Brennan is 53
American romantic suspense / thriller novelist, author of Lucy Kincaid (Love Me to Death), Max Revere (Notorious), Moreno & Hart (Crash and Burn), Seven Deadly Sins (Original Sins), and other mysteries (River City; Killing Justice; 36 Hours), born September 29, 1969. (Allison Brennan Photo: Brittan Dodd)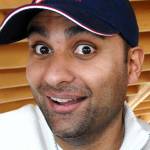 Russell Peters is 52
International Emmy & Peabody-winning Canadian producer, comedian, host & actor of stage, TV (Comics!; Comedy Now!; Juno Awards; Hip-Hop Evolution), and films (New Year's Eve; Breakaway; The Opening Act), born September 29, 1970. (Russell Peters 2007 Photo: Air Force Tech. Sgt. Adam M. Stump)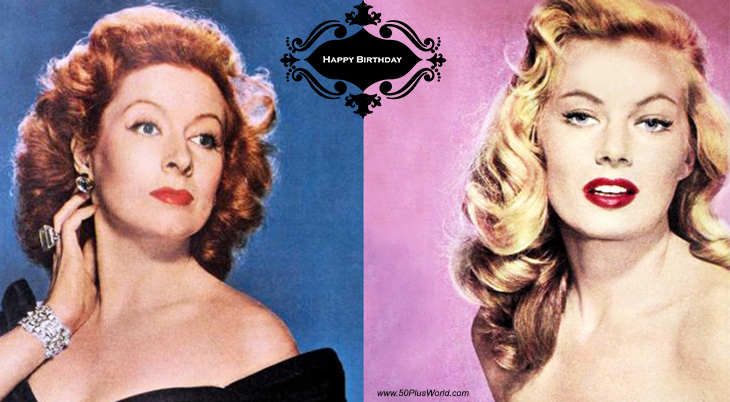 (Greer Garson 1943 | Anita Ekberg 1956) 
Happy Birthday to everyone celebrating their birthday on September 29th!
Remember These September 29th Famous Birthdays
Jerry Lee Lewis
(cousin of Mickey Gilley & Jimmy Swaggart)

Grammy Award-winning Rock & Roll Hall of Fame American pianist and singer-songwriter (High School Confidential; Great Balls of Fire; Whole Lotta Shakin' Goin' On; What'd I Say; Breathless; Invitation to Your Party; What's Made Milwaukee Famous [Has Made a Loser Out of Me]) (born Sept. 29, 1935 – died Oct. 28, 2022; age 87). (Jerry Lee Lewis 1950s Photo: Maurice Seymour)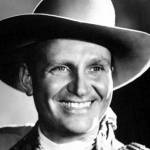 Gene Autry (nee Orvon Grover Autry; cousin of Randy & Dennis Quaid) 

American Country Music Hall of Fame singer-songwriter (Here Comes Santa Claus; Back in the Saddle Again; At Mail Call Today; Peter Cottontail), actor on radio (Gene Autry's Melody Ranch), TV (The Gene Autry Show) & film (The Singing Cowboy; Riders in the Sky) (born Sept. 29, 1907 – died Oct. 2, 1998; age 91). Gene Autry died of lymphoma. (Gene Autry & Champion 1960: CBS)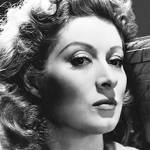 Greer Garson (nee Eileen Evelyn Greer Garson; ex of Richard Ney)

Academy Award-winning English-American actress (Mrs. Miniver; Goodbye, Mr. Chips; Pride and Prejudice; Madame Curie; Mrs. Parkington; That Forsyte Woman; The Miniver Story; Julius Caesar; The Singing Nun; Adventure; Random Harvest) (born Sept. 29, 1904 – died Apr. 6, 1996; age 91). Ex of Richard Ney & Buddy Fogelson. (Greer Garson 1940s Photo: Insomnia Cured Here)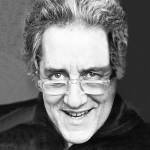 Stan Berenstain

American illustrator, writer, co-creator and co-author with wife Jan Berenstain, of The Berenstain Bears children's books  (The Big Honey Hunt; The Bike Lesson; The Big Road Race; The Golden Rule; Trouble at School) and It's All in the Family cartoon series (born Sept 29, 1923 – died Nov. 26, 2005; age 82). Stan Berenstain died of cancer. (Stan Berenstain 1958 Photo: Jack Rosen)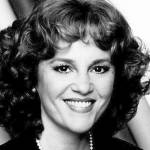 Madeline Kahn
Emmy & Tony Award-winning American comedienne, singer & actress of stage, TV, (Pauline Fox on Cosby) and movies (Young Frankenstein; Blazing Saddles; Betsy's Wedding; What's Up, Doc?; Paper Moon; High Anxiety; The Cheap Detective; Simon) (born Sept. 29, 1942 – died Dec. 3, 1999; age 57). Madeline Kahn died of ovarian cancer. (Madeline Kahn 1983 Photo: ABC)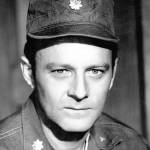 Larry Linville (nee Lawrence Lavon Linville)
American actor of TV (Major Frank Burns on M*A*S*H; Mannix; Grandpa Goes to Washington; Paper Dolls; Mission: Impossible; The F.B.I.; The Love Boat; Checking In) and movies (The Stepmother; Earth Girls Are Easy; a Million to Juan) (born Sept. 29, 1939 – died Apr. 10, 2000; age 60). Larry Linville died of pneumonia after cancer surgery. (Larry Linville 1972 Photo: CBS Television)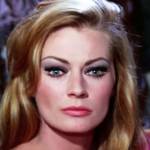 Anita Ekberg (nee Kerstin Anita Marianne Ekberg)
Swedish-Italian film actress (Artists and Models; La Dolce Vita; Hollywood or Bust; War and Peace; Valerie; Sheba and the Gladiator; 4 For Texas; Way…Way Out; Death Knocks Twice; Paris Holiday; Pickup Alley; Back From Eternity; Call Me Bwana) (born Sept. 29, 1931 – died Jan. 11, 2015; age 83). Ex of Anthony Steel & Rik Van Nutter. (Anita Ekberg 1958 Screaming Mimi Trailer)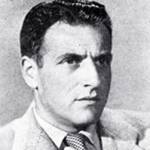 Stanley Kramer (married Karen Sharpe; ex of Marilyn Erskine)
Academy Award-winning American film director & producer (Guess Who's Coming to Dinner; High Noon; Judgment at Nuremberg; The Caine Mutiny; Ship of Fools; Inherit the Wind; The Pride and the Passion; Death of a Salesman; Champion; The Secret of Santa Vittoria) (born Sept. 29, 1913 – died Feb. 19, 2001; age 87). Stanley Kramer died of pneumonia. (Stanley Kramer 1950)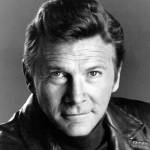 Steve Forrest (nee William Forrest Andrews; brother of Dana Andrews)
American actor of TV (S.W.A.T.; The Baron; Dallas; Hollywood Wives) & films (Prisoner of War; The Wild Country; Rogue Cop; Bedevilled; So Big; It Happened to Jane; Heller in Pink Tights; Take the High Ground!; Geisha Girl; Phantom of the Rue Morgue; Flaming Star; The Bad and the Beautiful) (born Sept. 29, 1925 – died May 18, 2013; age 87). (Steve Forrest 1975 S.W.A.T.: ABC)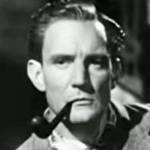 Trevor Howard (nee Trevor Wallace Howard-Smith; married Helen Cherry)
British actor of stage, TV, & movies (Brief Encounter; Golden Salamander; I See a Dark Stranger; The Third Man; The Key; Mutiny on the Bounty; Father Goose; Von Ryan's Express; 11 Harrowhouse; So Well Remembered) (born Sept. 29, 1913 – died Jan. 7, 1988; age 74). Trevor Howard died of cirrhosis of the liver and hepatic failure. (Trevor Howard 1946 I See a Dark Stranger Trailer)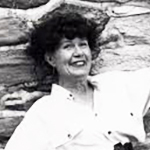 Barbara Mertz (nee Barbara Louise Gross)

American Egyptologist, historical, & gothic thriller author aka Elizabeth Peters & Barbara Michaels (Ammie Come Home; Greygallows; Crocodile on the Sandbank; Lion in the Valley; The Last Camel Died at Noon) (born Sept. 29, 1927 – died Mar. 6, 2013; age 77). Cause of death for Barbara Mertz is unknown. (Barbara Mertz Photo: Shaun N. Campbell / Courtesy MPM Books)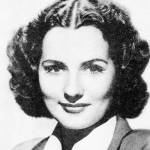 Brenda Marshall (nee Ardis Ankerson)
American film actress (The Sea Hawk; Whispering Smith; Footsteps in the Dark; The Man Who Talked Too Much; Captains of the Clouds; East of the Woman; South of Suez; The Constant Nymph; The Smiling Ghost; You Can't Escape Forever; Background to Danger; Paris After Dark) (born Sept. 29, 1915 – died July 30, 1992). Ex of William Holden & Richard Gaines. (Brenda Marshall 1942)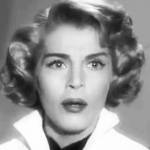 Lizabeth Scott (nee Emma Matzo; ex-loverbilly be of Hal B. Wallis)
American movie actress (The Strange Love of Martha Ivers; Dead Reckoning; Desert Fury; I Walk Alone; Pitfall; Easy Living; Paid in Full; Dark City; The Racket;  Loving You; Two of a Kind; Bad For Each Other; Stolen Face; Paid in Full; Too Late For Tears) (born Sept. 29, 1922 – died Jan. 31, 2015; age 92). Lizabeth Scott died of congestive heart failure. (Lizabeth Scott 1953 Scared Stiff)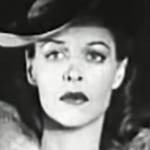 Anne Nagel (nee Anna Marie Dolan; married Ross Alexander)
American dancer & actress of movies (The Green Hornet; Under the Big Top; Legion of Lost Flyers; My Little Chickadee; Bride for Henry; Escape by Night; Guns of the Pecos; The Devil's Saddle Legion; Saleslady; The Footloose Heiress; Traffic in Crime; Here Comes Carter) (born Sept. 29, 1915 – died July 6, 1966; age 50). Anne Nagel died of liver cancer. (Anne Nagel 1942 The Dawn Express)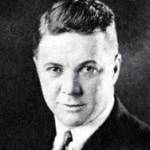 Billy Bevan (nee William Bevan Harris)
Australian-American film actor (The Best Man; Wandering Willies; Transatlantic; Limehouse Blues; Rogues of Sherwood Forest; The Sky Hawk; It Had to Be You; The Secret Garden; Terror by Night; Forever and a Day; The Man Who Wouldn't Die; Dr. Jekyll and Mr. Hyde; Shining Victory; Luxury Liner; The Star Boarder) (born Sept. 29, 1887 – died Nov. 26, 1957; age 70). (Billy Bevan 1924)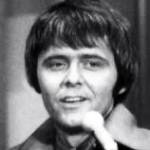 Tommy Boyce (nee Sidney Thomas Boyce; aka Christopher Cloud)
American producer, singer & songwriter (Be My Guest; Pretty Little Angel Eyes; Peaches 'n' Cream; Daddy Cool; Come a Little Bit Closer; Last Train to Clarksville; Words; [I'm Not Your] Steppin' Stone]; I Wonder What She's Doing Tonight; The Monkees theme; Days of Our Lives theme) (born Sept. 29, 1939 – died Nov. 23, 1994; age 55). (Tommy Boyce 1970 The Soupy Sales Show: CBS TV)
Colin Dexter (nee Norman Colin Dexter)
English mystery novelist, author of the Inspector Morse crime fiction novels (Last Bus to Woodstock; The Dead of Jericho; The Wench is Dead; The Daughters of Cain; The Remorseful Day) (born Sept. 29, 1930 – died Mar. 21, 2017; age 86). Cause of death for Colin Dexter is unknown.
*Images are public domain or Creative Commons licensed & sourced via Wikimedia Commons, Vimeo, YouTube, or Flickr, unless otherwise noted*