January 24th Birthdays
If you were born on January 24th you share a celebrity birthday with these famous people: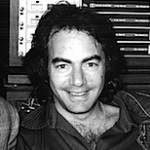 Neil Diamond is 82
Songwriters and Rock & Roll Hall of Fame American singer (I'm a Believer; Song Sung Blue; Cracklin' Rosie; I Am I Said; Cherry Cherry; Kentucky Woman; Sweet Caroline; America; Longfellow Serenade; Holly Holy) and actor (The Jazz Singer), born January 24, 1941. (Neil Diamond 1970s Photo: Jon Watts)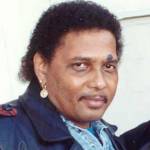 Aaron Neville is 82

American musician & singer with The Neville Brothers, solo (Everybody Plays the Fool; Tell It Like It Is; Can't Stop My Heart From Loving You), with Linda Rondstadt (Don't Know Much; All My Life; When Something is Wrong With My Baby), born January 24, 1941. (Aaron Neville 1990 Photo: Alan Light)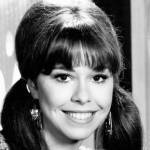 Elaine Giftos is 78 (married Herbert Wright)
American actress of TV (The Partridge Family; The Interns; Hawaii Five-O; Trapper John, M.D.; Marcus Welby, M.D.; Bonanza; Three's Company; Barney Miller), and movies (Another Time, Another Place; On a Clear Day You Can See Forever), born January 24, 1945. (Elaine Giftos 1970 The Interns Photo: CBS)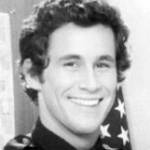 Michael Ontkean is 77
Canadian actor of TV (Willie Gillis on The Rookies; Sheriff Harry Truman on Twin Peaks; North Shore) and movies (Slap Shot; Making Love; Maid to Order; Bye Bye Blues; Postcards from the Edge; Just the Way You Are; The Peace Killers), born January 24, 1946. (Michael Ontkean 1973 The Rookies Photo: ABC)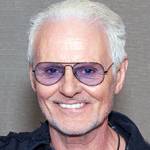 Michael Des Barres is 75 (ex of Pamela Des Barres, nee Pamela Ann Miller)
British rock singer-songwriter (Obsession) with Power Station, actor of movies (To Sir With Love; Pink Cadillac; Ghoulies) & TV (MacGyver; The New WKRP in Cincinnati; Melrose Place; My Guide to Becoming a Rock Star), born January 24, 1948. (Michael Des Barres 2017 Photo: Rob DiCaterino)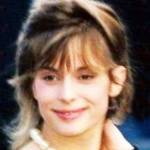 Nastassja Kinski is 62 (ex-partner of Quincy Jones; Vincent Spano, others)
German model and actress of movies (Tess; One From the Heart; Cat People; Exposed; The Hotel New Hampshire; Unfaithfully Yours; Paris, Texas; Crackerjack; Terminal Velocity; Fathers' Day; Town & Country; An American Rhapsody), born January 24, 1961. (Nastassja Kinski 1990 Photo: Georges Biard)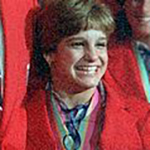 Mary Lou Retton is 55
American International Gymnastics Hall of Fame gymnast, winner of 5 medals at the 1984 Los Angeles Summer Olympics (All Around Individual gold; Vault & Team silver; Uneven Bars & Floor Exercise bronze), born January 24, 1968. (Mary Lou Retton 1984 Photo: UofT)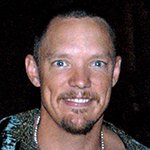 Matthew Lillard is 53
American actor of TV (Scooby Doo!; The Bridge; Good Girls; Bosch) and movies (Scream; Scooby-Doo films; Without a Paddle; Hackers; She's All That; All's Faire in Love; Mad Love; Summer Catch; Dead Man's Curve; Wing Commander), born January 24, 1970. (Matthew Lillard 2005 Photo: Jeff Hitchock)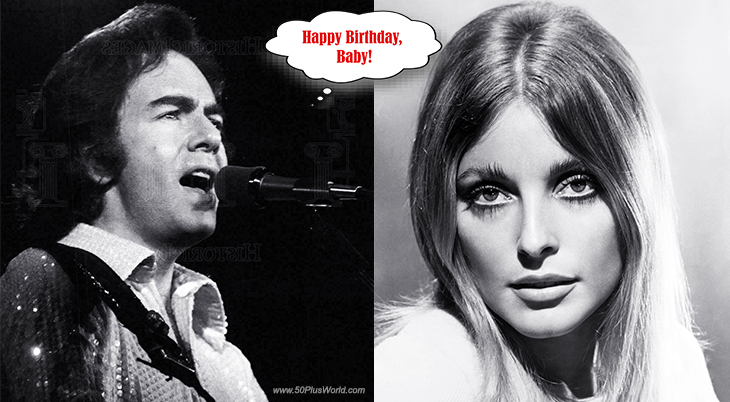 (Neil Diamond 1977: NBC | Sharon Tate 1967: Valley of the Dolls / 20th Century-Fox)
Happy Birthday to everyone celebrating their birthday on January 24!
Remember These January 24th Famous Birthdays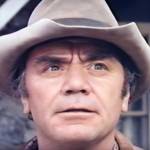 Ernest Borgnine (nee Ermes Effron Borgnino)
Emmy and Academy Award-winning character & voice over actor of movies (Marty; From Here to Eternity; Bad Day At Black Rock; The Poseidon Adventure; The Dirty Dozen; Escape From New York; Ice Station Zebra) and TV (McHale's Navy; Airwolf; The Single Guy) (born Jan. 24, 1917 – died July 8, 2012; age 95). Ex of Katy Jurado, Ethel Merman. (Ernest Borgnine 1971 The Trackers)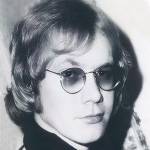 Warren Zevon
American rock singer-songwriter (Werewolves of London; Excitable Boy; Johnny Strikes Up the Band; I'll Sleep When I'm Dead; Lawyers, Guns and Money; Back in the High Life Again; Basket Case; Knockin' on Heaven's Door), (born Jan. 24, 1947 – died Sept. 7, 2003; age 56). Warren Zevon died of cancer (pleural mesothelioma). (Warren Zevon 1978 Photo: Jimmy Wachtel / Asylum Records)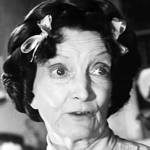 Estelle Winwood (nee Estelle Ruth Goodwin)

English-American actress of stage, TV (Aunt Hilda on Batman), and movies (The Glass Slipper; The Magic Sword; This Happy Feeling; The Notorious Landlady; Camelot; The Producers; Murder By Death; Quality Street; Alive and Kicking; The Swan) (born Jan. 24, 1883 – died June 20, 1984; age 101). Ex of Arthur Chesney, Guthrie McClintic. (Estelle Winwood 1961 Thriller)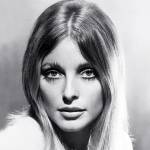 Sharon Tate (married Roman Polanski)
American model, actress of TV (Mister Ed) & films (The Wrecking Crew; The Fearless Vampire Killers; Don't Make Waves; Eye of the Devil; 12 + 1; The Americanization of Emily) (born Jan. 24, 1943 – died Aug. 9, 1969; age 26). Sharon Tate was murdered (stabbed) by Manson Family members. (Sharon Tate 1957 Valley of the Dolls: 20th Century-Fox / Adam Cuerden restoration)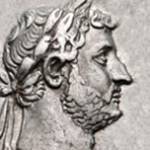 Emperor Hadrian (nee Publius Aelius Hadrianus)
Ancient Roman-Athenian statesman, 117-138 Roman Emperor responsible for building Hadrian's Wall in Britain, rebuilding the Roman Pantheon; building the Temple of Venus and Roma, and Hadrian's Mausoleum in Rome (born Jan. 24, 76 – died July 10, 138; age 62). Adoptive father of Roman Emperor Antoninus Pius. (Hadrian 119 Coin: Irton33)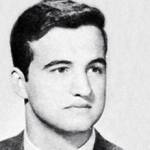 John Belushi (brother of Jim Belushi)
Emmy Award-winning American stand-up comedian, screenwriter, singer (Sweet Home Chicago) & actor of TV (Saturday Night Live) and films (National Lampoon's Animal House; The Blues Brothers; 1941; Neighbors; Continental Divide; Old Boyfriends; Goin' South) (born Jan. 24, 1949 – died Mar. 5, 1982; age 33). John Beushi died of a drug overdose. (John Belushi 1967)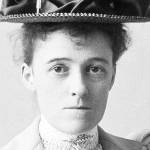 Edith Wharton (nee Edith Newbold Jones)
American poet (Twelve Poems), short story writer (Tales of Men and Ghosts; Old New York) and novelist (The Age of Innocence; The House of Mirth), the first woman to win the Pulitzer Prize for Literature in 1921, and interior designer (The Decoration of Houses) (born Jan. 24, 1862 – died Aug. 11, 1937; age 75). Edith Wharton died of a stroke. (Edith Wharton c 1890 Photo: E. F. Cooper)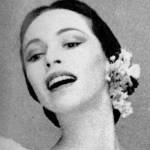 Maria Tallchief (nee Elizabeth Marie Tall Chief)
American Osage Native American prima ballerina with American Ballet Theatre and the New York City Ballet (The Firebird; The Nutcracker) and founder and ballet director for the Chicago City Ballet (born Jan. 24, 1925 – died Apr. 11, 2013; age 88). Ex of George Balanchine. Maria Tallchief died of hip surgery complications. (Maria Tallchief 1954 Dance Magazine)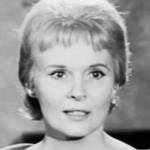 Ann Todd (nee Dorothy Anne Todd; "pocket Garbo")
English producer and actress of TV and movies (The Seventh Veil; The Paradine Case; The Sound Barrier; Taste of Fear; The Ghost Train; Time Without Pity; Vacation from Marriage; So Evil My Love; Showtime; Daybreak; The Passionate Friends; The Green Scarf; Beware My Brethren) (born Jan. 24, 1909 – died May 6, 1993; age 84). Ex of David Lean. (Ann Todd 1961 Thriller)
*Images are public domain or Creative Commons licensed & sourced via Wikimedia Commons or Flickr, unless otherwise noted*