March 9th Birthdays
If you were born on March 9th you share a birthday with these famous people:
Lloyd Price is 85

Octogenarian American senior citizen, nightclub owner, record producer (Turntable), and Rock & Roll Hall of Fame singer (Lawdy Miss Clawdy; Stagger Lee; Personality; I'm Gonna Get Married; Just Because; Restless Heart; Question) born March 9, 1933. (Lloyd Price 1996 Photo: Masahiro Sumori)
Joyce Van Patten is 84
American actress of stage, TV (As the World Turns; The Good Guys; Unhappily Ever After; Young Dr. Malone; The Danny Kaye Show), movies (The Trouble With Girls; Mame; The Bad News Bears; The Falcon and the Snowman), and octogenarian born March 9, 1934. (Joyce Van Patten 1968 Photo: CBS TV)
Mickey Gilley is 82
Octogenarian American businessman (Gilley's Club), country music singer and songwriter (Room Full of Roses; Stand by Me; Lonely Nights; I Overlooked an Orchid; City Lights; You Don't Know Me; Lonely Nights; Fool for Your Love; Talk to Me), born March 9, 1936. (Mickey Gilley 1986 Photo: Playboy Records)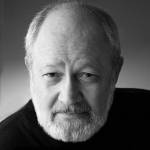 Charles Siebert is 80

American TV director (Xena, Warrior Princess; Silk Stalkings), actor of TV (Trapper John, M.D.; One Day at a Time; Search for Tomorrow; As The World Turns; Another World) & movies (...and justice for all.), and octogenarian born March 9, 1938. (Charles Siebert 2006 Photo: Cbert)
Trish Van Devere is 77 (nee Patricia Louise Dressel)
Septuagenarian American actress of TV (Patti on Search for Tomorrow; Meredith on One Life to Live), movies (The Landlord; One is a Lonely Number / Two is a Happy Number; The Last Run; The Day of the Dolphin), born March 9, 1941. (Trish Van Devere 1980 The Changeling Screenshot)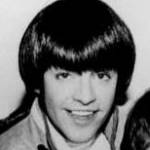 Mark Lindsay is 76
American producer, composer, sax player and singer for Paul Revere & the Raiders (Indian Reservation; Kicks; Just Like Me; Hungry; Good Thing; Him or Me, What's It Gonna Be; Mr. Sun, Mr. Moon), & septuagenarian born March 9, 1942. (Mark Lindsay 1968 Photo: Perenchio Artists)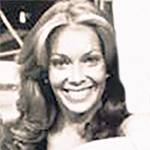 Jaime Lyn Bauer is 69 (nee Norma Marvhne Bauer)
American model (Playboy), actress of TV (Barbara Fisher on Bare Essence; Lorie Brooks on The Young and the Restless; Laura Spencer Horton on Days of Our Lives), movies (Pray TV; The Centerfold Girls), and senior citizen born March 4, 1949. (Jaime Lynn Bauer 1979 The Young and the Restless Photo: CBS TV)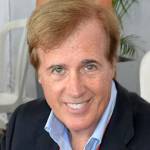 Danny Sullivan is 68 (nee Daniel John Sullivan III)
American senior citizen, retired Formula One and CART race car driver, winner of the 1985 Indianapolis 500, 1988 CART Championship winner, and former racing analyst for ABC TV, born March 9, 1950. (Danny Sullivan 2015 Photo: Doctorindy)
Lauren Koslow is 65
American actress on daytime television soap operas (Kate Roberts Brady DiMera on Days of Our Lives; Margo Lynley Spencer on The Bold and the Beautiful; Lindsey Wells on The Young and the Restless), and new senior citizen born March 9, 1953.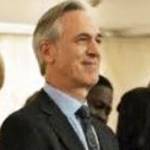 Tom Amandes is 59
55+ American actor of stage, TV (Dr. Harold Abbott on Everwood; Eliot Ness on The Untouchables; Eli Stone; Parenthood; The Guardian) and movies (The Long Kiss Goodnight; Second Chances; Brokedown Palace), born March 9, 1959. (Tom Amandes 2017 Photo: FanAboutTown) 
Linda Fiorentino is 58 (nee Clorinda Fiorentino)
55+ American movie actress (Vision Quest; After Hours; Queens Logic; Shout; Beyond the Law; The Last Seduction; Unforgettable; Larger Than Life; Men in Black; Body Count; Dogma; Once More with Feeling), born March 9, 1960. 
Brian Lane Green is 56
Fifty-five plus American actor of stage, TV (Alan Brand on Days of Our Lives; Brian Bodine on All My Children; Sam Fowler on Another World) and movies (Circuit; Friends and Family), born March 9, 1962.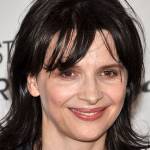 Juliette Binoche is 54
Academy Award-winning 50+ French dancer and actress of stage, TV, and movies (The English Patient; Chocolat; The Unbearable Lightness of Being; Wuthering Heights; Damage; Dan in Real Life; Godzilla; Ghost in the Shell), born March 9, 1964. (Juliette Binoche 2012 Photo: Georges Biard)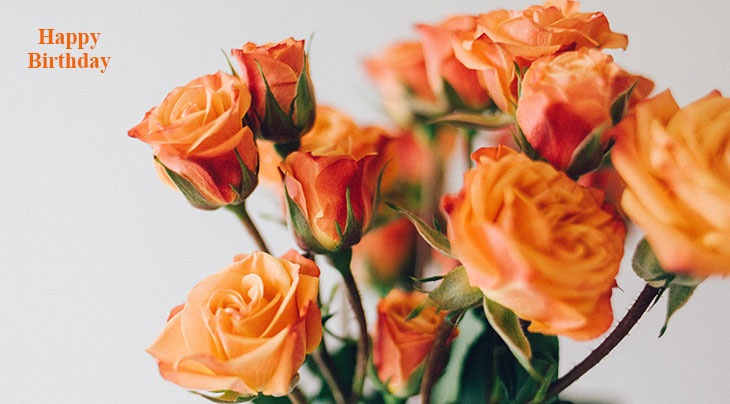 (Photo: Melinda Pack via Unsplash)
Happy Birthday to everyone celebrating their birthday on March 9!
And remembering
Mickey Spillane (nee Frank Morrison Spillane; "Mike Hammer")
American actor, comic book writer, young adult and detective mystery short story writer and crime fiction novelist (Day of the Guns; The Long Wait; Mike Hammer series - Kiss Me, Deadly; I, the Jury; The Big Kill; The Girl Hunters) (born Mar. 9, 1918 - died July 17, 2006; age 88). Mickey Spillane died of pancreatic cancer. (Mickey Spillane 1954 Ring of Fear Trailer Screenshot)
Bobby Fischer (nee Robert James Fischer)
American chess prodigy & youngest chess grandmaster at age 15, 1963-1964 U.S. Championship winner with a perfect score, 1972 World Chess Championship winner, author, and chess innovator (a modified chess timing system) (born Mar. 9, 1943 - died Jan. 17, 2008; age 64). Bobby Fischer died of renal failure. (Teenager Bobby Fischer 1958 I've Got a Secret)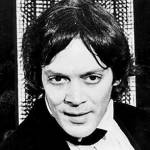 Raul Julia (nee Raúl Rafael Juliá y Arcelay)
Puerto Rican-American actor of stage, movies (Kiss of the Spider Woman; The Addams Family; Presumed Innocent; Addams Family Values; Tequila Sunrise; Moon Over Parador; Compromising Positions; Eyes of Laura Mars) and TV (Miguel Garcia on Love of Life) (born Mar. 9, 1940 - died Oct. 24, 1994; age 54). Raúl Juliá died of stroke complications. (Raúl Juliá 1977 Photo)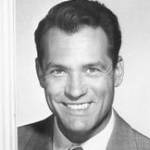 Carl Betz

Emmy Award-winning American actor of TV (Dr. Alex Stone on The Donna Reed Show; Clinton Judd on Judd for the Defense; Collie Jordan on Love of Life) and movies (Spinout; Powder River; Dangerous Crossing; Vicki; City of Bad Men) (born Mar. 9, 1921 - died Jan. 18, 1978; age 56). Carl Betz died of lung cancer. (Carl Betz 1958 The Donna Reed Show Photo: ABC Television)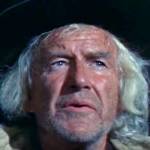 Will Geer (nee William Aughe Ghere)
Emmy Award-winning, blacklisted American actor of stage, TV (Grandpa Walton on The Waltons), and movies (Winchester '73; In Cold Blood; Jeremiah Johnson;, Bandolero!; Comanche Territory; Advise & Consent; The Rowdyman) (born Mar. 9, 1902 - died April 22, 1978; age 76). Will Geer died from respiratory failure. (Will Geer 1969 Daniel Boone Screenshot)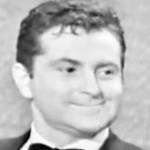 Marty Ingels (nee Martin Ingerman)

American comedian and actor of stage, TV (I'm Dickens, He's Fenster; The Phyllis Diller Show), and movies (The Ladies Man; The Busy Body; The Horizontal Lieutenant; For Singles Only; The Picasso Summer; If It's Tuesday, This Must Be Belgium) (born Mar. 9, 1936 - died Oct. 21, 2015; age 79). Cause of death for Marty Ingels was a stroke. (Marty Ingels 1964 What's My Line? Screenshot)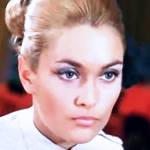 Alexandra Bastedo
English actress of TV (Sharron Macready on The Champions; Codename; Compact; The Aphrodite Inheritance; EastEnders; The Saint) and movies (Casino Royale; Wedding Night; 13 Frightened Girls; The Ghoul; Find the Lady; Stigma; Batman Begins) (born Mar. 9, 1946 - died Jan. 12, 2014; age 67). Alexandra Bastedo died of cancer. (Alexandra Bastedo 1969 The Champions)
*Images are public domain or Creative Commons licensed & sourced via Wikimedia Commons, Vimeo, or Flickr, unless otherwise noted*