Howard Engel, The Writer Who Forgot How to Read
Remembering Canadian journalist, CBC producer, and crime fiction author Howard Engel, who brought his Jewish Detective Benny Cooperman, to life in 14 novels.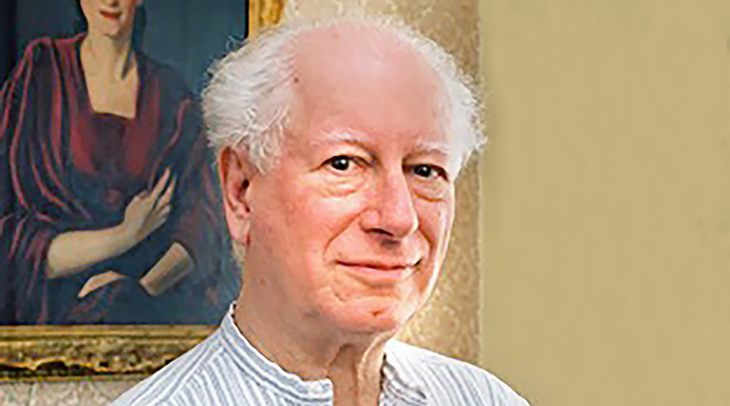 (Howard Engel Photo: By Permission of Beverly Slopen Literary Agency)
Howard Engel was born April 2, 1931 in St. Catharines, Ontario and graduated in 1955 with a BA in Humanities from nearby McMaster University in Hamilton. 
He soon began freelance reporting for the CBC and was assigned to Europe in 1960, covering news from his home bases in Paris, London, Spain and Cyprus. In 1967 Howard Engel became an Executive Producer at the CBC. It wasn't until 5 years after the first Benny Cooperman book The Suicide Murders (1980) was published, that he retired from the CBC.
The fictional city of Grantham stands in for St. Catharines in Engel's Benny Cooperman series, and for folks familiar with the Niagara region & St. Catharines, the city is easily recognizable in the books. So too is the portrayal of Canadian & Jewish culture; Cooperman is a detective that doesn't carry a gun, something that Americans readers might find hard to believe in a P.I.
Howard Engel's Benny Cooperman detective novels have been published in more than 15 languages. Two of his early books in the series – The Suicide Murders (1980) & Murder Sees the Light (1984) – were adapted into CBC TV movies starring Canadian actor Saul Rubinek as Benny Cooperman:
The Suicide Murders (1985), with Kate Trotter, Maury Chaykin, Michael Hogan, Richard Donat; actors Helen Hughes and Israel Rubinek (Saul Rubinek's father in real life) played Benny's parents Sophie & Manny Cooperman.
Murder Sees the Light (1986), co-starring Janet-Laine Green, Graham Greene, Kate Lynch, Peter MacNeill, and Kenneth Welsh as The Evangelist.
Howard Engel and his close friend, fellow Canadian author Eric Wright,  are both considered to be among the founding members of Crime Writers of Canada, which began in 1982.
Howard Engel talked to the CBC's Midday interviewer Tina Srebotnjak about his ninth Benny Cooperman mystery novel, Getting Away With Murder (1995).
Howard Engel has had an eventful life since becoming a senior citizen. One morning in 2000, he woke up and couldn't read the newspaper. He was diagnosed as having suffered a stroke in his sleep, and the resulting lack of ability to read (which persisted until his death) is known as alexia sine agraphia. Thankfully for his fans, it didn't affect his ability to write and his 2005 Benny Cooperman novel Memory Book, is partially based on his experience (Benny suffers a blow to the head instead of a stroke). 
In 2007 Howard Engel's non-fiction memoir The Man Who Forgot How to Read was published. The Man Who Forgot How to Read, details Engel's recovery from the stroke, and includes an afterword by his neurologist Dr. Oliver Sacks.
Together with Michelle Cohen, his language pathologist, Howard Engel would occasionally visit hospitals for presentations on stroke recovery.
Howard Engel achieved quite a bit of recognition in his senior years – investiture with the Order of Canada in 2007, receiving a Queen Elizabeth II Diamond Jubilee medal in 2013, and winning the Crime Writers of Canada's Inaugural Grand Master Award in 2014.
The first Mike Ward novel Murder in Montparnasse (2000), is set in "literary Paris" and draws on Engel's own background as a reporter. Fans waited 14 years for the sequel, City of  Fallen Angels (2014), which is set in 1940's Hollywood, and has Ward newly returned from Europe to North America.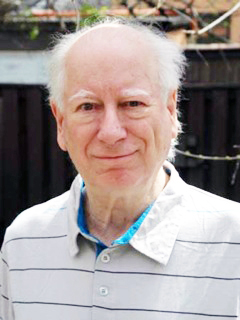 (Howard Engel Photo: By Permission of Beverly Slopen Literary Agency)
Before his death in July 2019 at the age of 88, Howard Engel lived alone in Toronto. He was widowed in 1998 when his 2nd wife, Canadian novelist Janet Hamilton, died from brain cancer. His children, son Jacob (born in 1989 to Howard & Janet), and twins William and Charlotte (born in 1965), with his first wife, Canadian author Marian Engel (they were married to from 1962-1978; Marian died in 1985), survived him..
East of Suez, (2008) was the twelfth Benny Cooperman mystery book. PI Benny Cooperman was still struggling with memory problems 8 years after his stroke, as was Engel himself.
Engel fans needing one last Benny Cooperman fix can read Over the River (2018), which picks up where East of Suez left off, with Cooperman mirroring Howard Engel's struggles with a "leaky memory". 
Howard Engel may be the only man who forgot how to read, that continued to write well into his octogenarian senior years – and that's good news for all of us. 
Note: This article was first published in 2015 under the title Celebrating Seniors – Canadian Author Howard Engel. It has been updated with new & additional content.
*Images are public domain or Creative Commons licensed & sourced via Wikimedia Commons, Vimeo, or Flickr, unless otherwise noted*