July 11th Birthdays
If you were born on July 11th you share a birthday with these famous people: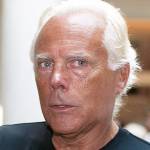 Giorgio Armani is 84
Italian menswear fashion designer, costume designer for movies (American Gigolo; The Untouchables), celebrities (Lady Gaga), Giorgio Armani retail fashion stores founder, and designer of eyeglasses, ladies wear, perfumes, and more, born July 11, 1934. (Giorgio Armani 1997 Photo: GianAngelo Pistoia)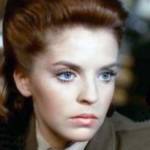 Susan Seaforth Hayes is 75 (nee Susan Seabold)
Septuagenarian American actress of TV (Julie Olsen Williams on Days of Our Lives; The Young Marrieds; Sunset Beach; Joanna Manning on The Young and the Restless; Venice the Series) and movies (California; Billie; Angel in My Pocket) born July 11, 1943. (Susan Seaforth Hayes 1966 12 O'Clock High Screenshot)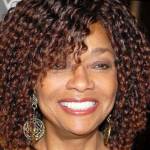 Beverly Todd is 72
American actress of stage, TV (Monica Nelson on Love of Life; Roots; The Redd Foxx Show; Days of Our Lives; Six Feet Under), movies (Brother John; Lean on Me; The Bucket List; Crash; They Call Me Mr. Tibbs!; Moving), and septuagenarian born July 11, 1946. (Beverly Todd 2008 Photo: lukeford.net)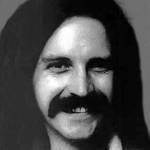 Jeff Hanna is 71 (nee Jeffrey R. Hanna)
Grammy Award-winning septuagenarian American singer, songwriter (Bless The Broken Road), lead guitarist & co-founder of country-rock Nitty Gritty Dirt Band (Mr. Bojangles; Modern Day Romance; Jambalaya [On the Bayou]) born July 11, 1947. (Jeff Hanna 1974: United Artists Records & Tapes)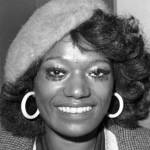 Bonnie Pointer is 68 (nee Patricia Eva Pointer)
Grammy Award-winning American songwriter, singer (Heaven Must Have Sent You; I Can't Help Myself [Sugar Pie Honey Bunch]), with The Pointer Sisters (Yes We Can Can; Fairytale; How Long [Betcha' Got a Chick on the Side]), and senior born July 11, 1950. (Bonnie Pointer 1974 Photo: Nationaal Archief)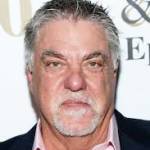 Bruce McGill is 68
American senior, actor of movies (Animal House; Silkwood; My Cousin Vinny; Cliffhanger; Timecop; The Insider; Into the Night; Wildcats; Club Paradise; Runaway Jury) and TV (Vince Korsak on Rizzoli & Isles; Delta House; MacGyver; Wolf Lake) born July 11, 1950. (Bruce McGill 2014 Photo: Bob Watson)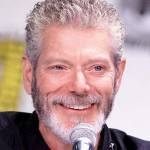 Stephen Lang is 66
American actor of TV (Crime Story; Terra Nova; The Fugitive; Salem) and movies (The Girl on the Train; Last Exit to Brooklyn; Another You; Guilty as Sin; Gettysburg; The Proposal; Gods and Generals; Avatar; Shadow Conspiracy), and senior born July 11, 1952. (Stephen Lang 2011 Photo: Gage Skidmore)
Leon Spinks is 65
American senior, 1976 Montreal Olympic Games light heavyweight gold medalist amateur boxer, 1978 World Heavyweight Champion (defeated Muhammad Ali) stripped of the WBC title (refused to fight Ken Norton), born July 11, 1953. (Leon Spinks 1995 Photo: Johnmaxmena at English Wikipedia)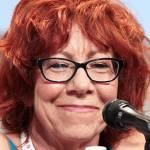 Mindy Sterling is 65
American comedienne, actress of movies (Austin Powers: International Man of Mystery; Drop Dead Gorgeous; How the Grinch Stole Christmas) and TV (Desperate Housewives; The Larry Sanders Show; iCarly; The Goldbergs), and senior born July 11, 1953. (Mindy Sterling 2015 Photo: Gage Skidmore)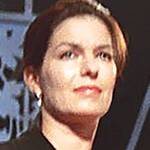 Sela Ward is 62
Emmy Award-winning 60+ American actress of TV (Teddy Reed on Sisters; Lily Manning on Once and Again; Jo Danville on CSI: NY; Emerald Point N.A.S.; Graves; House) and movies (Rustlers' Rhapsody; The Fugitive; The Day After Tomorrow; The Badge), born July 11, 1956. (Sela Ward 1994 Photo: Alan Light)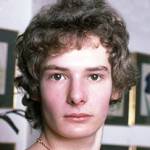 Mark Lester is 60

Sixty-plus British former child actor of movies (Run Wild, Run Free; Oliver!; Melody; Black Beauty; The Prince and the Pauper; What the Peeper Saw; Love Under the Elms; Whoever Slew Auntie Roo?) & TV (The Ghost and Mrs. Muir), and osteopath born July 11, 1958. (Mark Lester 1977 Photo: Allan Warren)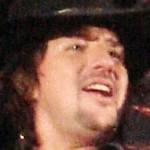 Richie Sambora is 59 (nee Richard Stephen Sambora)
Songwriters and Rock & Roll Hall of Fame 55+ American singer, songwriter & lead guitarist for Bon Jovi (You Give Love a Bad Name; Livin' on a Prayer; Bad Medicine; I'll Be There for You; Wanted Dead or Alive; Always), born July 11, 1959. (Richie Sambora 2006 Photo: James Anderson)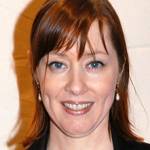 Suzanne Vega is 59
Grammy Award-winning 55+ American folk musician, record producer, songwriter & singer (Luka; Tom's Diner; Blood Makes Noise; No Cheap Thrill), Peabody Award-winning radio host (American Mavericks), born July 11, 1959. (Suzanne Vega 2004 Photo: Anders Krusberg / Peabody Awards)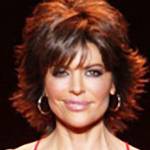 Lisa Rinna is 55
American 55+ host & actress of TV (Taylor McBride on Melrose Place; Billie Reed on Days of Our Lives; The Real Housewives of Beverly Hills; SoapTalk; Dancing With the Stars; Valerie; Veronica Mars) and movies (Captive Rage), born July 11, 1963. (Lisa Rinna 2008 Photo: The Heart Truth / US Govt)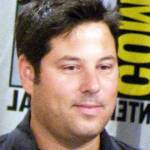 Greg Grunberg is 52 (nee Gregory Phillip Grunberg)
Fifty-plus American actor of TV (Sean Blumberg on Felicity; Eric Weiss on Alias; Matt Parkman on Heroes; The Client List; NYPD Blue; Lost) and movies (Mission: Impossible III; Super 8; Star Trek: Beyond), born July 11, 1966. (Greg Grunberg 2008 Photo: Ewen Roberts)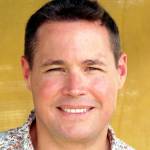 Jeff Corwin is 51 (nee Jeffrey Corwin)
American 50+ TV host (Jeff Corwin Unleashed; Ocean Mysteries with Jeff Corwin; Ocean Treks with Jeff Corwin; Going Wild with Jeff Corwin; The Jeff Corwin Experience; Extreme Cuisine With Jeff Corwin), born July 11, 1967. (Jeff Corwin 2006 Photo: Brenden Delzer / Coelacan)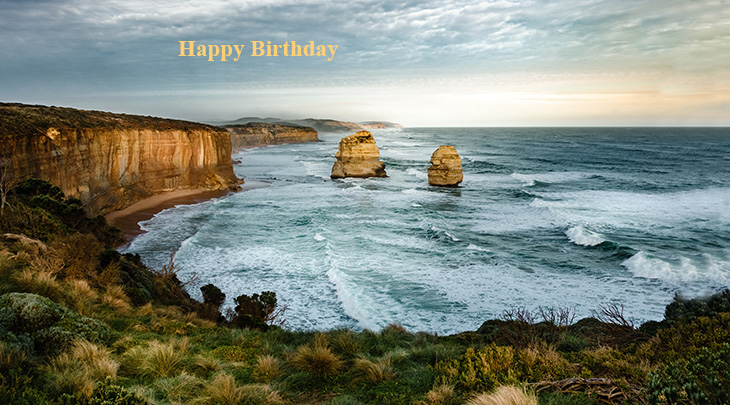 (12 Apostles, Princetown, Australia Photo: Daniel Sessler via Unsplash)
Happy Birthday to everyone celebrating their birthday on July 11th!
And remembering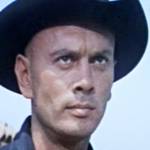 Yul Brynner (nee Yuliy Borisovich Briner)
Tony and Academy Award-winning Russian-Swiss actor of stage and movies (The King and I; The Ten Commandments; Anastasia; The Magnificent Seven; Westworld; Catlow; The Ten Commandments; The Brothers Karamazov; The Buccaneer) (born July 11, 1920 - died Oct. 10, 1985; age 65). Yul Brynner died of lung cancer. (Yul Brynner 1960 The Magnificent Seven Trailer)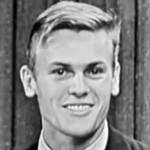 Tab Hunter (nee Arthur Andrew Kelm)
American singer (Young Love), actor of stage, TV (The Tab Hunter Show) and movies (Island of Desire; Return to Treasure Island; Battle Cry; Track of the Cat; Damn Yankees; The Sea Chase; Ride the Wild Surf) (born July 11, 1931- died July 8, 2018; age 86). Tab Hunter died of deep vein thrombosis complications that lead to cardiac arrest. (Tab Hunter 1957 What's My Line Screenshot) 
Gene Evans (nee Eugene Barton Evans)

American character actor of stage, TV (Rob McLaughlin on My Friend Flicka; Spencer's Pilots; Gunsmoke), and movies (I Was an American Spy; The Golden Blade; Donovan's Brain; Wyoming Renegades; Operation Petticoat; Support Your Local Sheriff; Thunderbirds) (born July 11, 1922 - died Apr. 1, 1998; age 75). Gene Evans died of heart failure. (Gene Evans 1960 Bonanza)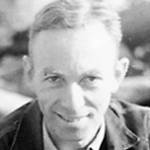 E. B. White (nee Elwyn Brooks White)

American reporter (The Seattle Times; United Press International), Pulitzer Prize-winning writer, journalist (The New Yorker; Harper's Magazine) and children's author (Stuart Little; Charlotte's Web; The Trumpet of the Swan) (born July 11, 1899 - died Oct. 1, 1985; age 86). Cause of death for E. B. White was Alzheimer's Disease. (E. B. White Photo: White Literary LLC)
*Images are public domain or Creative Commons licensed & sourced via Wikimedia Commons, Vimeo, or Flickr, unless otherwise noted*