Celebrating Seniors - Linda Ronstadt Turns 69 - Pt 1of5
Linda Ronstadt - Country and Rock Beginnings

Celebrating her 69th birthday this week with a 5-part series featuring vintage music videos from her career - Part One 1965-1974: Different Drum, I Never Will Marry, Long Long Time, Silver Threads and Golden Needles, I Can't Help It (If I'm Still In Love With You), You're No Good, When Will I Be Loved.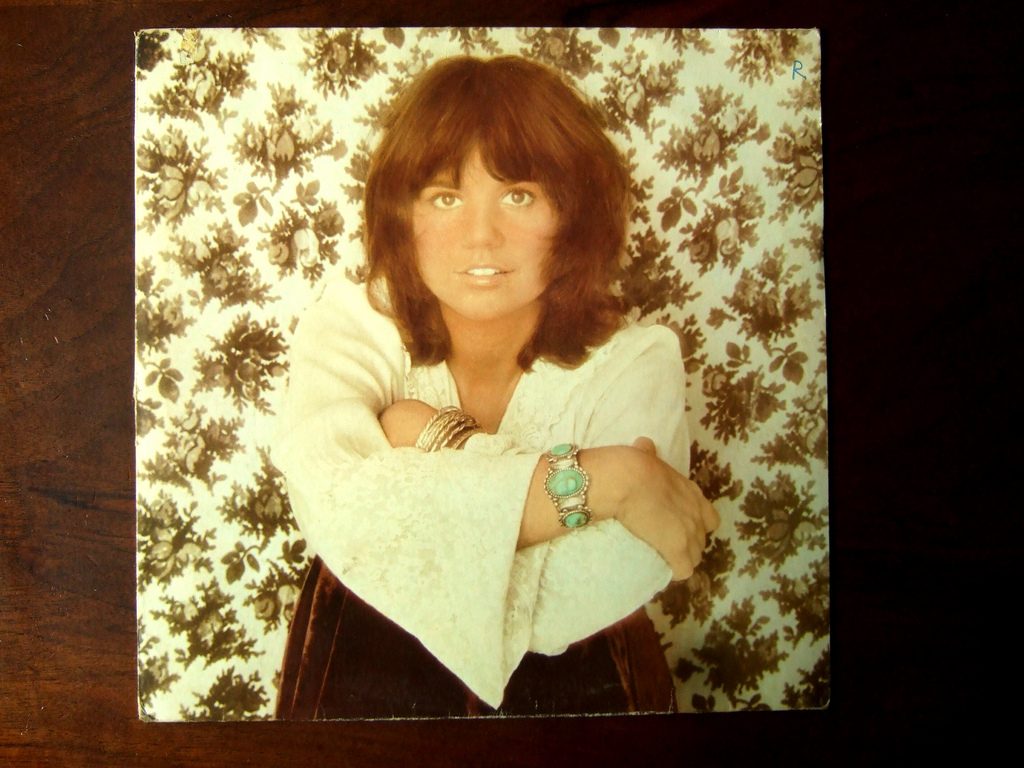 (Linda Ronstadt circa 1974 and Don't Cry Now Photo: Pinao Piano! | Flickr Some rights reserved)
Beautiful and talented singer and baby boomer Linda Ronstadt was born July 15, 1946 in Tucson, Arizona to a parents with a mixed German, English, Dutch, and Mexican heritage, and diverse musical interests. At age 14 Linda , brother Peter and sister Suzy formed a trio, playing folk, country, bluegrass and Mexican music in small venues.
In 1964, 18-year-old Linda Ronstadt dropped out of University and moved to Los Angeles (where she would live for the next 30 years) to forge the career she wanted in music. By 1965 she was singing folk-rock with the newly-formed Stone Poneys. The Stone Poneys were signed to Capital Records in 1966, released 3 albums and enjoyed a hit single in 1967 (#13 Billboard Hot 100) with Different Drum (written by Michael Nesmith) on their second album, Evergreen, Volume 2. 
The Stone Poneys broke up in 1968. Note that the musical arrangement for Linda on later versions of Different Drum, is quite different than from the original (below) with the Stone Poneys backing her:  
In 1969, 22-year-old Linda appeared on The Johnny Cash Show, the first of several appearances. In a 2007 article by Shirley Halperin for Entertainment Weekly, Penni Lane, the make-up artist on the Johnny Cash Show, recounted this tidbit:  "At rehearsal, June [Carter Cash] noticed that Linda didn't have any panties on, so she came running back to the dressing room, [saying], 'Somebody get down the street and buy her some bloomers, she's out there showing herself!'...When Linda was told she would have to wear underwear, she was very upset. She said, 'I sing better bare-butted.' June's response: "Not in front of my Johnny!"
Below, Linda Ronstadt performing I Never Will Marry live on The Johnny Cash Show in 1969. I Never Will Marry was finally recorded and released on her 1977 Simple Dreams album, and became a #8 Billboard US Country chart hit single in 1978. 
Now solo and still with Capital Records, Linda Ronstadt's first album in 1969 didn't gather a lot of attention; however, her 2nd album Silk Purse was recorded in Nashville in 1970 and resulted in her first Grammy nomination, for the hit single Long Long Time, written by Gary B. White. Below, Linda Ronstadt performing Long Long Time live in 1969.
Around this time, Linda Ronstadt met 4 men who would figure largely in either her personal life, career, or both. She was introduced to 33-year-old California Secretary of State, Jerry Brown (son of the former Governor of California, Pat Brown 1959-1967) in 1971; they began a friendship, and he asked her for help later in his campaign for Governor.
Linda Ronstadt first dated and briefly lived with record producer John Boylan, who was also her mentor and then - after they broke up - became her manager. Next, she dated and lived with singer-songwriter J.D. Souther for about 2 1/2 years; while she was living with J.D. Souther, she met Glen Frey, Souther's singing partner. Both Boylan and Souther produced most of the tracks on her next (4th) album, 1973's Don't Cry Now. Today, Ronstadt and J.D. Souther still get together and talk about music, and John Boylan is still her manager.
Linda toured in 1971 to promote her Silk Purse album, and very briefly, her backing band included Souther's friend Glen Frey, Don Henley, Randy Meisner, and Bernie Leadon - who then left to form their own band, The Eagles, that same year. They also played on her third album, Linda Ronstadt, which was released in 1972.
Around 1973 Linda also began to be influenced by a new producer she had teamed up with called Peter Asher. It was the beginning of a successful and long-standing partnership; according to Asher, it was also the first time Linda's producer was not also in a relationship with her. The album was released in 1973 and produced the Top 20 Country single Silver Threads and Golden Needles, written by Jack Rhodes and Dick Reynolds. Below, Linda Ronstadt performs Silver Threads and Golden Needles.
To promote this 4th album Linda went on tour again, opening for Neil Young for about 4 months and playing to large crowds. She said in 1975 interview with Ben Fong-Torres for Rolling Stone magazine about this time on the road, that she "did plenty of cocaine...I had to have my nose cauterized twice - I think they shot sodium nitrate up there - I'm okay now. I don't put anything up my nose anymore."
Emmylou Harris and Linda Ronstadt met after a concert and became very good, lifelong friends and collaborators. Linda's thunderbolt of success struck when her 5th album, Heart Like a Wheel, was released in 1974 - reaching #1 on the Billboard 200 chart and #1 Country Album in 1975, and was nominated for an Album of the Year Grammy Award. The album included a cover of the 1940's Hank Williams song, I Can't Help It (If I'm Still In Love With You), which garnered her a first Grammy Award, for Best Country Vocal Performance/Female in 1975. 
Also on the album were the hits You're No Good written by Clint Ballard, Jr. - the first single released from the album, it hit #1 on the Billboard Pop chart. Below, Linda Ronstadt sings You're No Good on Bert Sugarman's Midnight Special, with an introduction by Jose Feliciano.
When Will I Be Loved written by the Everly Brothers - the second single from the album hit #2 on Billboard, and was a #1 Country hit. Below, Linda Ronstadt singing When Will I Be Loved on Bert Sugarman's Midnight Special in 1975. 
By 1974 Linda had moved on from her live-in relationship with J.D. Souther (they remain friends) and after briefly dating comedian/actor Steve Martin, Little Feat's Lowell George, and songwriter Tom Campbell, she met comedian/actor Albert Brooks. 
Next: 
Linda Ronstadt Part Two - Pop, Rock and Country Queen
Linda Ronstadt Part Three - The Jerry Brown Years
Linda Ronstadt Part Four - Diversification in the 80's