February 16th Birthdays
If you were born on February 16th you share a celebrity birthday with these famous people: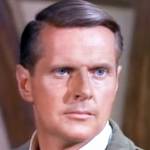 David Frankham is 97
British BBC news producer, actor of TV (The F.B.I.; Matinee Theatre; Thriller; Gomer Pyle: USMC; Dr. Kildare; Alfred Hitchcock Presents; The Beverly Hillbillies; The Bold and the Beautiful) and movies (Return of the Fly; Ten Who Dared), born February 16, 1926. (David Frankham 1966 12 O'Clock High)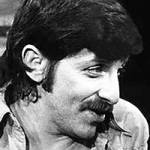 Barry Primus is 85
American director, screenwriter, actor of stage, television (Cagney & Lacey), and movies (Puzzle of a Downfall Child; New York, New York; The Rose; Boxcar Bertha; Avalanche; Absence of Malice; Denial; Big Business; Heartland), born February 16, 1938. (Barry Primus 1976 Photo: Kramer-Jos. Abeles Studio)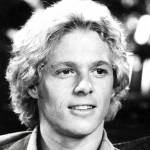 William Katt is 72 (son of Barbara Hale & Bill Williams) 
American actor of movies (Carrie; First Love; Big Wednesday; Piranha; Butch and Sundance: The Early Days; Baby: Secret of the Lost Legend; Daddy's Girl; Descendant; Desperate Motive) and TV (The Greatest American Hero; Perry Mason TV movies), born February 16, 1951. (William Katt 1977 Photo: UPI)
Hunt Block is 70 (nee Huntington MacDonald Block)
American actor of stage, TV (Peter Hollister on Knots Landing; Ben Warren on Guiding Light; Lee Ramsey on One Life to Live; Craig Montgomery on As the World Turns; The First Olympics: Athens 1896) and movies (Salt; My Best Day; Waitress!; Only I), born February 16, 1953.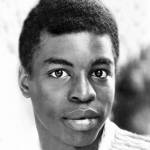 LeVar Burton is 66 (nee Levardis Robert Martyn Burton Jr.)

Emmy Award-winning American producer, director, host & actor of TV (Roots; Reading Rainbow; Star Trek: The Next Generation; Perception) and movies (Star Trek: Generations; Looking for Mr. Goodbar; Star Trek: First Contact), born February 16, 1957. (LeVar Burton 1978 Photo: PBS)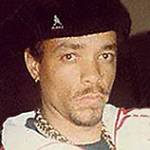 Ice-T is 65 (nee Tracy Lauren Marrow)
American actor of TV (Odafin Tutuola on Law & Order: Special Victims Unit) & movies (The Wrecking Crew; Breakin'; New Jack City; Johnny Mnemonic; Tank Girl), music producer, songwriter & singer (Colors; O.G. Original Gangster), born February 16, 1958. (Ice-T 1992: Diamondthadimepiece)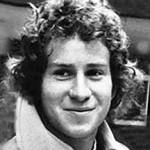 John McEnroe is 64 (nee John Patrick McEnroe Jr.; married Patty Smyth)
American professional tennis player, winner of 17 Grand Slam singles, doubles, & mixed doubles (1979-1992), 3-time ITF World Champion, TV host & tennis analyst (Breakfast at Wimbledon), born February 16, 1959. Ex of Tatum O'Neal. (John McEnroe 1979: Colgate Grand Prix Masters)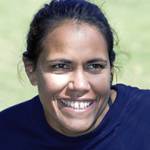 Cathy Freeman is 50 (nee Catherine Astrid Salome Freeman)
Indigenous Australian sprinter, Olympic medalist (2000 Sydney 400m gold; 1996 Atlanta 400m silver), 1997 & 1999 World Champion, 3X Commonwealth Games gold medalist (1994 200 & 400m; 1990 400m relay), born February 16, 1973. Ex-partner of Joel Edgerton. (Cathy Freeman 2008: Jason Pini/AusAID)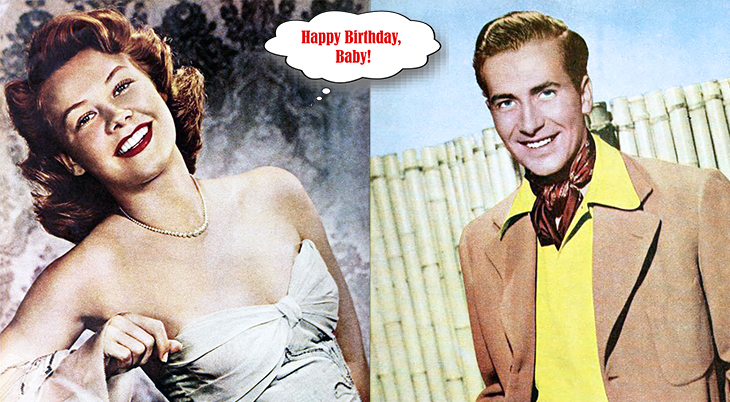 (Vera-Ellen 1947 | Jeffrey Lynn 1942)
Happy Birthday to everyone celebrating their birthday on February 16th!
Remember These February 16th Famous Birthdays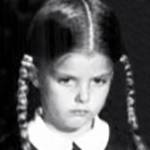 Lisa Loring (nee Lisa Ann DeCinces; ex of Jerry Butler)
American child model, actress of TV (Wednesday Addams on The Addams Family; Cricket Montgomery on As World Turns; The Phyllis Diller Show; Barnaby Jones; Fantasy Island) and feature films (Way Down in Chinatown; Doctor Spine), and make-up artist (Bi-Coastal) (born Feb. 16, 1958 – died Jan. 28, 2023; age 64). Lisa Loring died after a stroke. (Lisa Loring 1964: ABC TV)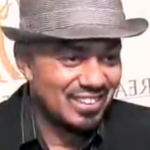 James Ingram
Grammy Award-winning American producer, musician, and singer-songwriter (Somewhere Out There; The Day I Fall in Love; Yah Mo B There; I Don't Have the Heart; Baby, Come to Me) (born Feb. 16, 1952 – died Jan. 29, 2019; age 66). James Ingram died of brain cancer. (James Ingram * Dream Believe Achieve Inspiration Gala 2008 Screenshot: RealTVfilms)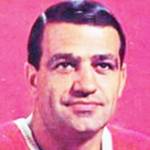 Bernie Geoffrion (nee Joseph Bernard André Geoffrion; "Boom Boom")
Canadian Hockey Hall of Fame NHL forward (Montreal Canadiens; New York Rangers) known for his slapshot, 1952 Calder Memorial Trophy, 1955 Art Ross Trophy, and 1961 Hart Memorial Trophy winner (born Feb. 16, 1931 – died Mar. 11, 2006; age 75). Bernie Geoffrion died of stomach cancer. (Boom Boom Geoffrion c 1963-1964 Chex Cereal Photo)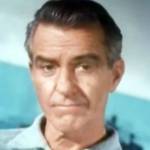 Hugh Beaumont (nee Eugene Hugh Beaumont)
American director and actor of TV (Ward Cleaver on Leave it to Beaver; Racket Squad narrator) and movies (Michael Shayne in Murder is My Business, The Blue Dahlia & other Mike Shayne films; The Racket Man; The Lady Confesses; Hell's Horizon) (born Feb. 16, 1909 – died May 14, 1982; age 73). Hugh Beaumont died of a heart attack. (Hugh Beaumont 1966 Lassie Screenshot)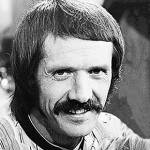 Sonny Bono (nee Salvatore Phillip Bono; married Mary Whitaker)
American singer-songwriter solo & with Cher (I Got You Babe; The Beat Goes On; Baby Don't Go; But You're Mine), actor of movies & TV (The Sonny and Cher Show), U.S. House of Representatives (1995-1998), Palm Springs Mayor (1988-1992) (born Feb. 16, 1935 – died Jan. 5, 1998; age 62). Ex of Cher, Susie Coelho. Sonny Bono died in a ski accident. (Sonny Bono 1974: CBS TV)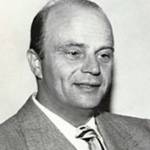 Edgar Bergen (nee Edgar John Berggren; married Frances Westerman)
American comedian, ventriloquist (Charlie McCarthy, Mortimer Snerd) & actor of stage, radio (The Chase and Sanborn Hour; The Charlie McCarthy Show), TV, and movies (Charlie McCarthy, Detective; I Remember Mama; Rogue's Gallery) (born Feb. 16, 1903 – died Sept. 30, 1978; age 75). Father of Candice Bergen. (Edgar Bergen 1947 Photo: NBC Radio)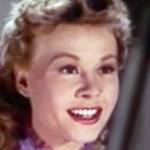 Vera-Ellen (nee Vera-Ellen Westmeier Rohe)

American singer, dancer & actress of Broadway stages, TV, and movies (White Christmas; Wonder Man; Carnival in Costa Rica; Words and Music; Love Happy; On the Town; Three Little Words; The Belle of New York; Call Me Madam; Big Leaguer, Let's Be Happy) (born Feb. 16, 1921 – died Aug. 30, 1981; age 60). Vera-Ellen died of cancer. (Vera-Ellen 1951 Happy Go Lovely Screenshot)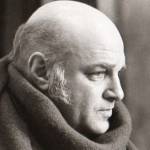 John Schlesinger
English actor and Academy Award-winning movie director (Midnight Cowboy; Darling; Sunday Bloody Sunday; Marathon Man; Yanks; Pacific Heights; The Falcon and the Snowman) (born Feb. 16, 1926 – died July 25, 2003; age 77). John Schlesinger never fully recovered from a stroke 3 years before his death. (John Schlesinger c. 1971 Sunday Bloody Sunday Photo: United Artists)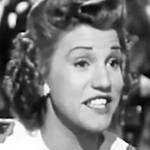 Patty Andrews (nee Patricia Marie Andrews; ex of Marty Melcher)
American swing, jump blues, R & B singer with sisters LaVerne and Maxene, as the Andrews Sisters big band trio (Boogie Woogie Bugle Boy; Don't Sit Under the Apple Tree; Beer Barrel Polka; Beat Me Daddy, Eight to the Bar; Rum and Coca Cola) (born Feb. 16, 1918 – died Jan. 30, 2013; age 94). Patty Andrews died of natural causes. (Patty Andrews 1942 Private Buckaroo)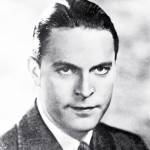 Chester Morris (brother of Adrian Morris)
American actor of radio (Boston Blackie) & movies (Meet Boston Blackie; Alibi; Princess O'Hara; Three Godfathers; The Case of Sergeant Grischa; Five Came Back; The Big House; I Promise to Pay; Cock of the Air; Red-Headed Woman; Golden Harvest; King for a Night; The Divorcee; Infernal Machine; The Miracle Man) (born Feb. 16, 1901 – died Sept. 11, 1970; age 69). (Chester Morris 1935)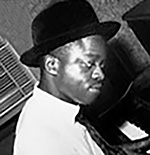 Otis Blackwell (aka John Davenport)
American Songwriters and Rock & Roll Hall of Fame pianist, singer, and R&B songwriter (Fever; Great Balls of Fire; Breathless; Don't Be Cruel; All Shook Up; Return to Sender; You're The Apple of My Eye; Hey Little Girl; Daddy Rollin' Stone; Searchin') (born Feb. 16, 1931 – died May 6, 2002; age 71). Otis Blackwell died of heart attack. (Otis Blackwell Photo: Estuardo Lomas)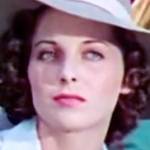 Faith Brook
English actress of TV (Claudia; Angels; War & Peace; The Two Mrs. Grenvilles) and movies (Uneasy Terms; Violent Stranger; Eye of the Needle; The Sea Wolves; The 39 Steps; To Sir, with Love; Finger of Guilt; Wicked as They Come; Walk a Crooked Path) (born Feb. 16, 1922 – died Mar. 11, 2013; age 90). Cause of death for Faith Brook is unknown. (Faith Brook 1942 The Jungle Book)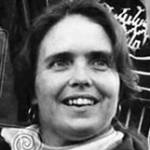 Jill Kinmont Boothe (ex-fiance of Dick Buek)
National Ski Hall of Fame American national slalom downhill skier, teacher and painter, inspiration for the movies The Other Side of the Mountain (1975) and The Other Side of The Mountain Part 2 (1978) (born Feb. 16, 1936 – died Feb. 9, 2012; age 75). Jill Kinmont was paralyzed in a 1955 skiing accident; her cause of death is unknown. (Jill Kinmont 1975: Universal)
Jeffrey Lynn (nee Ragnar Godfrey Lind)
American actor of TV (Charlie Clemens on The Secret Storm; Suspense) & films (The Roaring Twenties; Home Town Story; Four Daughters; All This, and Heaven Too; Butterfield 8; Tony Rome; The Fighting 69th; Million Dollar Baby; Strange Bargain; Black Bart) (born Feb. 16, 1909 – died Nov. 24, 1995; age 86). Jeffrey Lynn died of natural causes. (Jeffrey Lynn 1949 A Letter to Three Wives Trailer)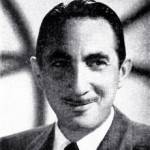 Jack Cummings (nee John Cummings; nephew of Louis B. Mayer)
American film producer (Seven Brides for Seven Brothers; The Teahouse of the August Moon; Neptune's Daughter; Kiss Me Kate; The Stratton Story; Viva Las Vegas; It Happened in Brooklyn; The Last Time I Saw Paris; Fiesta; Easy to Wed) (born Feb. 16, 1900 – died Apr. 28, 1989; age 89). Brother-in-law of Roy Royland, Sol Baer Fielding; son-in-law of Jerome Kern. (Jack Cummings 1955)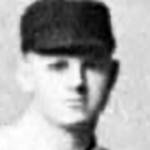 Billy Hamilton (nee William Robert Hamilton; "Sliding Billy")
National Baseball Hall of Fame American MLB record-setting baseball player (Kansas City Cowboys; Philadelphia Phillies – career leader batting average, on base percentage & stolen bases; Boston Beaneaters), career 1690 runs in 1591 games, 912 stolen bases, .344 batting average (born Feb. 16, 1866 – died Dec. 15, 1940; age 74). (Billy Hamilton c. 1887-1890: Goodwin & Co)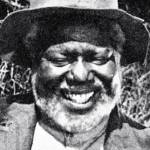 James Baskett 
Honorary Academy Award-winning American voice-over & character actor of Broadway (Hot Chocolates), radio (Amos 'n' Andy Show), and movies (Uncle Remus, Brer Fox & Brer Rabbit in Song of the South; Harlem is Heaven; Policy Man) (born Feb. 16, 1904 – died July 9, 1948; age 44). James Baskett died of heart failure from diabetes. (James Baskett 1946: Boxoffice Barometer)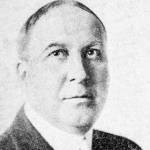 Mack Swain (nee Moroni Swain)
American actor of stage & silent films (The Gold Rush; Tillie's Punctured Romance; Caught in the Fog; The Nervous Wreck; Hands Up!; The Cohens and the Kellys in Atlantic City; The Shamrock and the Rose; Gentlemen Prefer Blondes; Redemption; Ambrose and the Bathing Girls; Madcap Ambrose) (born Feb. 16, 1876 – died Aug. 25, 1935; age 59). (Mack Swain 1919-1920 Wid's Year Book)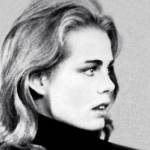 Margaux Hemingway (nee Margot Louise Hemingway)
American model (Babe perfume; Vogue, Time, Women's Wear Daily; Playboy) & actress of TV & films (Lipstick; Dangerous Cargo; Over the Brooklyn Bridge) (born Feb. 16, 1954 – died July 1, 1996; age 42). Grand-daughter of Ernest Hemingway; sister of Mariel Hemingway. Margaux Hemingway died by suicide (drug overdose). (Margaux Hemingway 1976: Paramount Pictures)
*Images are public domain or Creative Commons licensed & sourced via Wikimedia Commons, Flickr or Vimeo, unless otherwise noted*