August 18th Birthdays
If you were born on August 18th, you share a birthday with these famous people:
Robert Redford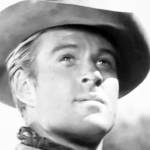 is 83 (nee Charles Robert Redford Jr.)
Academy Award-winning American filmmaker & actor (Ordinary People; The Great Gatsby; The Electric Horseman; All the President's Men; Butch Cassidy and the Sundance Kid; The Way We Were; The Sting; Barefoot in the Park; Quiz Show; Our Souls at Night), born August 18, 1936. (Robert Redford 1960 Tate)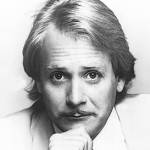 Martin Mull is 76

American musical comedian & actor of TV (Sabrina, the Teenage Witch; Barth Gimble on America 2-Night. Mary Hartman, Mary Hartman, & Fernwood 2 Night; Roseanne; Hollywood Squares), movies (Mrs. Doubtfire; FM; Mr. Mom), and senior born August 18, 1943. (Martin Mull 1978 Photo: NBC)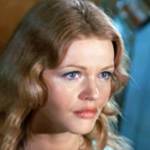 Karen Jensen
American actress of TV (Rachel Holt on Bracken's World; The Snoop Sisters; Emergency!; Mannix; Love, American Style; Happy Days; The Virginian; Run For Your Life) and movies (Out of Sight; The Salzburg Connection; The Ballad of Josie), born August 18, 1944. (Karen Jensen 1974 Movin' On)
Elayne Boosler is 67
American senior, stand-up comedian, comedy writer, singer, dancer, host & actress of stage, TV (Party of One; Broadway Baby; Daytime Emmys; Writer's Guild of America; Balderdash; The History of Comedy) and movie (Meatballs II), born August 18, 1952. (Elayne Boosler 2016 David Feldman Screenshot)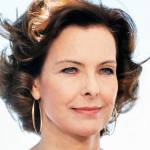 Carole Bouquet is 62

Sixty-plus French fashion model (Chanel), actress of TV (Rosemary's Baby) & movies (For Your Eyes Only; A Business Affair; Too Beautiful for You; Nemo; Bunker Palace Hôtel; Tango; Dead Tired; The Bridge; Summer Things), born August 18, 1957. (Carole Bouquet 2011 Photo: Georges Biard)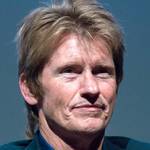 Denis Leary is 62
American comedian, writer, producer, character & voice over actor of stage, TV (Tommy Gavin on Rescue Me; Sex & Drugs & Rock & Roll; Sirens; The Job; Animal Kingdom), and movies (Two if by Sea; Ice Age; Suicide Kings; The Thomas Crown Affair), born August 18, 1957. (Denis Leary 2015 Photo: Dominick D)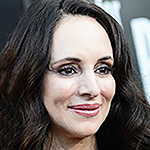 Madeleine Stowe is 61
American 60+ actress of movies (The Last of the Mohicans; Blink; The General's Daughter; The Two Jakes; Bad Girls;  Stakeout; Worth Winning; Unlawful Entry; We Were Soldiers) and TV (Victoria Grayson on Revenge), born August 18, 1958. (Madeleine Stowe 2014 Photo: Artists for Peace and Justice)
John Viscardi is 58
Fifty-five-plus American playwright, screenwriter, producer & actor of stage, TV (Father Tony Vallone on One Life to Life; Law & Order) and movies (508 Nelson), born August 18, 1961.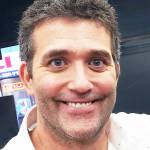 Craig Bierko is 55

American 50+ singer & actor of stage, TV (Chet Wilton on UnREAL; Boston Legal; Sydney) and movies (The Thirteenth Floor; I'm With Lucy; Cinderella Man; Dickie Roberts: Former Child Star; Scary Movie 4; The Long Kiss Goodnight), born August 18, 1964. (Craig Bierko 2015 Photo: Mad Prodigy Productions)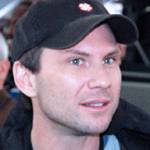 Christian Slater is 50
American actor of TV (Mr. Robot) and movies (Broken Arrow; Hard Rain; True Romance; Untamed Heart; Soldiers of Fortune; Robin Hood: Prince of Thieves; Pump Up the Volume; Young Guns II; Heathers; The Name of the Rose; Bed of Roses), born August 18, 1969. (Christian Slater 2007 Photo: Scott Smith)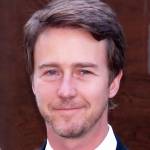 Ed Norton is 50 (nee Edward Harrison Norton)
American producer & actor of TV and movies (Fight Club; Primal Fear; The Score; Rounders; The Italian Job; American History X; Red Dragon; Keeping the Faith; The Illusionist; The Bourne Legacy; The People vs. Larry Flynt), born August 18, 1969. (Edward Norton 2009 Photo: David Shankbone)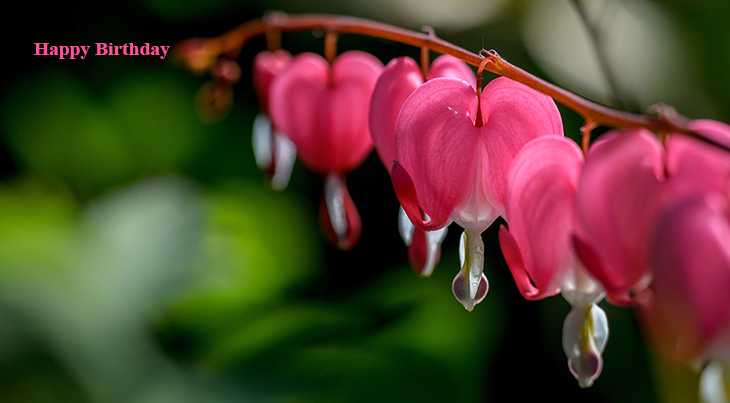 (Bleeding Heart Flowers Photo: Dominik Scythe via Unsplash)
Happy Birthday to everyone celebrating their birthday on August 18th!
And remembering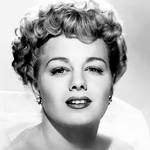 Shelley Winters (nee Shirley Schrift)
Academy Award-winning American actress of TV (Roseanne) & movies (Winchester '73; Frenchie; Executive Suite; The Night of the Hunter; The Diary of Ann Frank; Lolita; A Patch of Blue; Bloody Mama; The Poseidon Adventure; A Place in the Sun; The Great Gatsby) (born Aug. 18, 1920 – died Jan. 14, 2006; age 85). Shelley Winters died of heart failure. (Shelley Winters Photo)
Patrick Swayze
American singer (She's Like the Wind), dancer & actor of movies (Dirty Dancing; Ghost; Point Break; Road House; Father Hood; Youngblood; Grandview, U.S.A.; The Outsiders; Uncommon Valor) and TV (North and South; The Beast; The Renegades) (born Aug. 18, 1952 – died Dec. 31, 2009; age 57). Patrick Swayze died of pancreatic cancer. (Patrick Swayze 1989 Photo: Alan Light)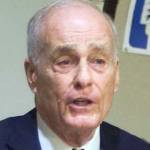 Vincent Bugliosi

American defense laywer, criminal prosecutor (Charles Manson), and Edgar Award-winning bestselling true-crime author (Helter Skelter; And the Sea Will Tell; Til Death Us Do Part; Outrage: The Five Reasons Why O.J. Simpson Got Away with Murder) (born Aug. 18, 1934 – died June 6, 2015; age 80). Vincent Bugliosi died of cancer. (Vincent Bugliosi 2009 Photo: Damon D'Amato)
Emmy Award-winning American actress of TV (Peggy Fair on Mannix; Judge Heller on General Hospital; The Hollywood Squares; Play of the Week; The Doctors; Love, American Style), movies (Mankillers), model, and Miss Black New Jersey beauty contest winner (born Aug. 18, 1935 – died Dec. 2, 2000; age 65). Gail Fisher died of renal failure. (Gail Fisher 1975 Photo: CBS Television)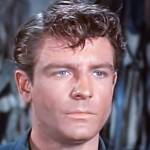 Grant Williams (nee John Joseph Williams)
American actor of stage, TV (Greg McKenzie on Hawaiian Eye; Surfside 6; Perry Mason; Lux Video Theatre), and movies (The Incredible Shrinking Man; The Couch; PT 109; Susan Slade; 13 Fighting Men; Written on the Wind; Lone Texan; Red Sundown; Outside the Law) (born Aug. 18, 1931 – died July 25, 1985; age 53). Grant Williams died of peritonitis. (Grant Williams 1960 Bonanza)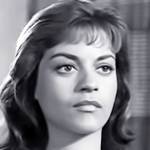 Anna Navarro
American actress of TV (Bonanza; Death Valley Days; Gunsmoke; The Name of the Game; The Californians; Tales of Wells Fargo; ChiPs; Family Affair; The Cisco Kid; The Adventures of Kit Carson; Topper) and movies (Topaz; The First Deadly Sin) (born Aug. 18, 1933 – died Dec. 27, 2006; age 73). Cause of death for Anna Navarro is unknown. (Anna Navarro 1958 Tombstone Territory)
*Images are public domain or Creative Commons licensed & sourced via Wikimedia Commons, Vimeo, or Flickr, unless otherwise noted*