August 18th Birthdays
If you were born on August 18th, you share a celebrity birthday with these famous people:
Robert Redford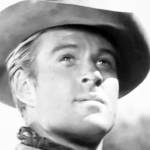 is 85 (nee Charles Robert Redford Jr.)
Academy Award-winning American filmmaker & actor (Ordinary People; The Great Gatsby; The Electric Horseman; All the President's Men; Butch Cassidy and the Sundance Kid; The Way We Were; The Sting; Barefoot in the Park; Quiz Show; Our Souls at Night), born August 18, 1936. (Robert Redford 1960 Tate)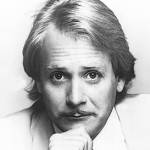 Martin Mull is 78

American musical comedian, actor of television (Sabrina, the Teenage Witch; Barth Gimble on America 2-Night. Mary Hartman, Mary Hartman, & Fernwood 2 Night; Roseanne; Hollywood Squares) and movies (Mrs. Doubtfire; FM; Mr. Mom), born August 18, 1943. (Martin Mull 1978 Photo: NBC)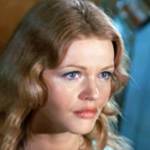 Karen Jensen is 77
American actress of TV (Rachel Holt on Bracken's World; The Snoop Sisters; Emergency!; Mannix; Love, American Style; Happy Days; The Virginian; Run For Your Life) and movies (Out of Sight; The Salzburg Connection; The Ballad of Josie), born August 18, 1944. (Karen Jensen 1974 Movin' On)
Elayne Boosler is 69
American stand-up comedian, comedy writer, singer, dancer, host & actress of stage, television (Party of One; Broadway Baby; Daytime Emmys; Writer's Guild of America; Balderdash; The History of Comedy), and movies (Meatballs II), born August 18, 1952. (Elayne Boosler 2016 David Feldman)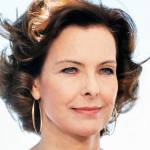 Carole Bouquet is 64

French fashion model (Chanel), actress of television (Rosemary's Baby) and movies (For Your Eyes Only; A Business Affair; Too Beautiful for You; Nemo; Bunker Palace Hôtel; Tango; Dead Tired; The Bridge; Summer Things), born August 18, 1957. (Carole Bouquet 2011 Photo: Georges Biard)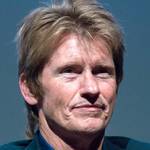 Denis Leary is 64
American comedian, writer, producer, character & voice over actor of stage, TV (Tommy Gavin on Rescue Me; Sex & Drugs & Rock & Roll; Sirens; The Job; Animal Kingdom), and movies (Two if by Sea; Ice Age; Suicide Kings; The Thomas Crown Affair), born August 18, 1957. (Denis Leary 2015 Photo: Dominick D)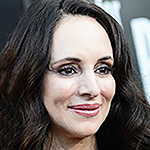 Madeleine Stowe is 63
American actress of movies (The Last of the Mohicans; Blink; The General's Daughter; The Two Jakes; Bad Girls;  Stakeout; Worth Winning; Unlawful Entry; We Were Soldiers) and TV (Victoria Grayson on Revenge), born August 18, 1958. (Madeleine Stowe 2014 Photo: Artists for Peace and Justice)
John Viscardi is 60
American playwright, daytime television soap opera screenwriter (Guiding LIght), producer & actor of stage, television (Father Tony Vallone on One Life to Life; Law & Order) and movies (508 Nelson), born August 18, 1961.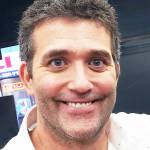 Craig Bierko is 57

American singer & actor of stage, TV (Chet Wilton on UnREAL; Boston Legal; Sydney) and movies (The Thirteenth Floor; I'm With Lucy; Cinderella Man; Dickie Roberts: Former Child Star; Scary Movie 4; The Long Kiss Goodnight), born August 18, 1964. (Craig Bierko 2015 Photo: Mad Prodigy Productions)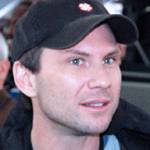 Christian Slater is 52
American actor of TV (Mr. Robot) and movies (Broken Arrow; Hard Rain; True Romance; Untamed Heart; Soldiers of Fortune; Robin Hood: Prince of Thieves; Pump Up the Volume; Young Guns II; Heathers; The Name of the Rose; Bed of Roses), born August 18, 1969. (Christian Slater 2007 Photo: Scott Smith)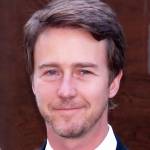 Ed Norton is 52 (nee Edward Harrison Norton)
American producer & actor of TV and movies (Fight Club; Primal Fear; The Score; Rounders; The Italian Job; American History X; Red Dragon; Keeping the Faith; The Illusionist; The Bourne Legacy; The People vs. Larry Flynt), born August 18, 1969. (Edward Norton 2009 Photo: David Shankbone)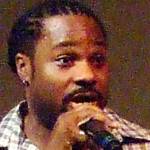 Malcolm-Jamal Warner is 51
American film & TV producer, director, & actor (Theo Huxtable on The Cosby Show; Malcolm & Eddie; Jeremiah; The Magic School Bus; Reed Between the Lines; Major Crimes; Suits; Girlfriends' Guide to Divorce; Sneaky Pete; Sons of Anarchy), born August 18, 1970. (Malcolm-Jamal Warner 2007: Sean Coon)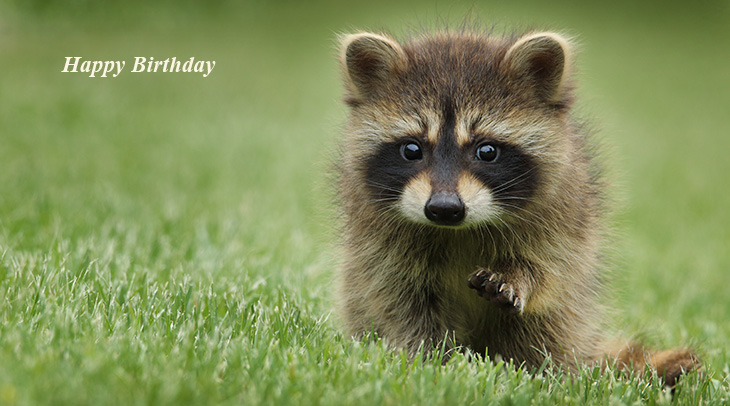 (Baby Raccoon Photo: Gary Bendig via Unsplash)
Happy Birthday to everyone celebrating their birthday on August 18th!
Remember These August 18th Famous Birthdays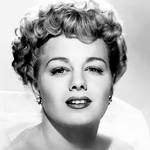 Shelley Winters (nee Shirley Schrift)
Academy Award-winning American actress of TV (Roseanne) & movies (Winchester '73; Frenchie; Executive Suite; The Night of the Hunter; The Diary of Ann Frank; Lolita; A Patch of Blue; Bloody Mama; The Poseidon Adventure; A Place in the Sun; The Great Gatsby) (born Aug. 18, 1920 – died Jan. 14, 2006; age 85). Shelley Winters died of heart failure. (Shelley Winters Photo)
Patrick Swayze
American singer (She's Like the Wind), dancer & actor of movies (Dirty Dancing; Ghost; Point Break; Road House; Father Hood; Youngblood; Grandview, U.S.A.; The Outsiders; Uncommon Valor) and TV (North and South; The Beast; The Renegades) (born Aug. 18, 1952 – died Dec. 31, 2009; age 57). Patrick Swayze died of pancreatic cancer. (Patrick Swayze 1989 Photo: Alan Light)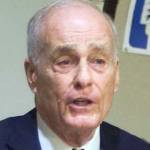 Vincent Bugliosi

American defense laywer, criminal prosecutor (Charles Manson), and Edgar Award-winning bestselling true-crime author (Helter Skelter; And the Sea Will Tell; Til Death Us Do Part; Outrage: The Five Reasons Why O.J. Simpson Got Away with Murder) (born Aug. 18, 1934 – died June 6, 2015; age 80). Vincent Bugliosi died of cancer. (Vincent Bugliosi 2009 Photo: Damon D'Amato)
Emmy Award-winning American actress of TV (Peggy Fair on Mannix; Judge Heller on General Hospital; The Hollywood Squares; Play of the Week; The Doctors; Love, American Style), movies (Mankillers), model, and Miss Black New Jersey beauty contest winner (born Aug. 18, 1935 – died Dec. 2, 2000; age 65). Gail Fisher died of renal failure. (Gail Fisher 1975 Photo: CBS Television)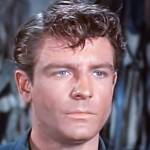 Grant Williams (nee John Joseph Williams)
American actor of stage, TV (Greg McKenzie on Hawaiian Eye; Surfside 6; Perry Mason; Lux Video Theatre), and movies (The Incredible Shrinking Man; The Couch; PT 109; Susan Slade; 13 Fighting Men; Written on the Wind; Lone Texan; Red Sundown; Outside the Law) (born Aug. 18, 1931 – died July 25, 1985; age 53). Grant Williams died of peritonitis. (Grant Williams 1960 Bonanza)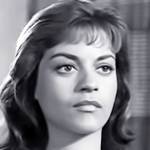 Anna Navarro
American actress of TV (Bonanza; Death Valley Days; Gunsmoke; The Name of the Game; The Californians; Tales of Wells Fargo; ChiPs; Family Affair; The Cisco Kid; The Adventures of Kit Carson; Topper) and movies (Topaz; The First Deadly Sin) (born Aug. 18, 1933 – died Dec. 27, 2006; age 73). Cause of death for Anna Navarro is unknown. (Anna Navarro 1958 Tombstone Territory)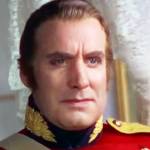 Alan Mowbray (nee Alfred Ernest Allen)
British actor of TV (Colonel Humphrey Flack) and films (The Phantom of 42nd Street; That Hamilton Woman; Topper; The Powers Girl; The Jackpot; Wagon Master; My Dear Secretary; Lured; Earl Carrol Vanities; Rose-Marie; Man About Town; The Mad Martindales) (born Aug. 18, 1896 – died Mar. 25, 1969; age 72). Alan Mowbray died of a heart attack. (Alan Mowbray 1935 Becky Sharp)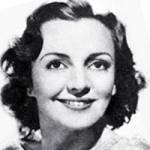 Andrea Leeds (nee Antoinette Lees)
American film actress (Earthbound; Swanee River; The Real Glory; They Shall Have Music; Youth Takes a Fling; Letter of Introduction; The Goldwyn Follies; Stage Door; It Could Happen to You; Come and Get it; Song of the Trail; Forgotten Faces; The Moon's Our Home) (born Aug. 18, 1914 – died May 21, 1984; age 69). Andrea Leeds died of cancer. (Andrea Leeds 1938 Photo: Picture Play)
*Images are public domain or Creative Commons licensed & sourced via Wikimedia Commons, Vimeo, or Flickr, unless otherwise noted*