June 11th Birthdays
If you were born on June 11th you share a birthday with these famous people: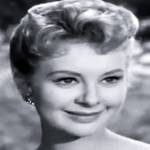 June Laverick
Retired English actress of stage, TV (Jane on The Dickie Henderson Show; Fredric March Presents Tales from Dickens), and movies (It Happened in Rome; The Gypsy and the Gentleman; Son of Robin Hood; The Flesh and the Fiends), born June 11, 1931. (June Laverick 1958 The Duke Wore Jeans)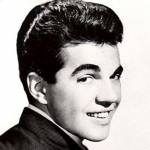 Joey Dee is 79 (nee Joseph DiNicola)

American founder of vocal group Joey Dee and the Starlighters (Peppermint Twist Part 1; Hey, Let's Twist; Shout Part 1; What Kind of Love is This; Baby, You're Driving Me Crazy), movie performer (Hey Let's Twist; Two Tickets to Paris), and septuagenarian born June 11, 1940. (Joey Dee 1962 Photo: James Kriegsmann)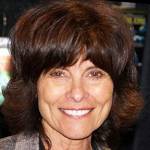 Adrienne Barbeau is 74
Septuagenarian American writer, singer, & actress of stage, TV (Carol Traynor on Maude; General Hospital; Carnivale; The Drew Carey Show), and movies (The Fog; Escape From New York; The Cannonball Run; Swamp Thing; Back To School), born June 11, 1945. (Adrienne Barbeau 2011 Photo:  Sergei Scurfield)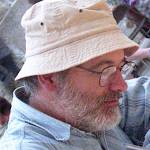 Robert Munsch is 74
American-Canadian retired teacher and children's picture book author (Love You Forever; The Paper Bag Princess; Thomas' Snowsuit; I Have to Go!; Andrew's Loose Tooth; Stephanie's Ponytail; Mud Puddle; Too Much Stuff!; The Enormous Suitcase) born June 11, 1945. (Robert Munsch 1997 Photo: Markbellis)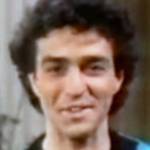 Stephen Schnetzer is 71 (aka Stephen St. Paul)
Septuagenarian American actor of stage, movies, & TV (Cass Winthrop on Another World, As the World Turns, Homeland, & Guiding Light; Steve Olson on Days of Our Lives; One Life to Live; The Wire; Law & Order: Special Victims Unit), born June 11, 1948. (Stephen Schnetzer 1984 Another World Promo)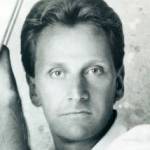 Graham Russell is 69
Australian musician & singer solo and with Air Supply (Lost in Love; All Out of Love; The One That You Love; Here I Am; Making Love Out of Nothing at All; The Power of Love [You Are My Lady]), and senior citizen born June 11, 1950. (Graham Russell 1986 Photo: Jot Management / Arista)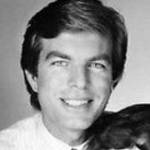 Peter Bergman is 66

American new senior citizen, actor of TV (Jack Abbott on The Young and the Restless & The Bold and the Beautiful; Cliff Warner on All My Children; The Starland Vocal Band Show) and movies (Phantom of the Ritz), born June 11, 1953. (Peter Bergman 1985 All My Children Photo: ABC)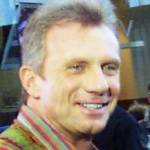 Joe Montana is 63 (nee Joseph Clifford Montana Jr.; "Joe Cool")

Pro Football Hall of Fame 60+ American NFL quarterback (San Francisco 49ers; Kansas City Chiefs), 3-time Super Bowl MVP with 4 Super Bowl wins (1981, 1984, 1988, 1989), 1986 NFL Comeback Player of the Year &1989 Bert Bell Award winner, born June 11, 1956. (Joe Montana 2006 Photo: Phil Hull)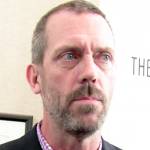 Hugh Laurie is 60 (nee James Hugh Calum Laurie)
British 60+ comedian and actor of TV (Dr. Gregory House on House; Veep; Chance; A Bit of Fry & Laurie; Blackadder series; Jeeves and Wooster), movies (101 Dalmatians; Stuart Little; Flight of the Phoenix; Sense and Sensibility), born June 11, 1959. (Hugh Laurie 2009 Photo: Kristin Dos Santos)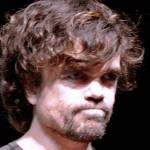 Peter Dinklage is 50
Emmy Award-winning American actor of TV (Tyrion Lannister on Game of Thrones; Nip/Tuck) and movies (The Station Agent; Three Billboards Outside Ebbing, Missouri; Elf; X-Men: Days of Future Past; My Dinner with Hervé; Lassie; Just a Kiss) born June 11, 1969. (Peter Dinklage 2013 Photo: Gage Skidmore)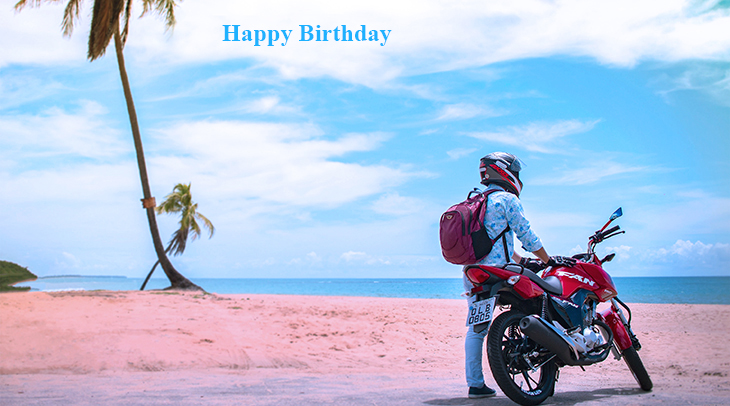 (Motorcycle at Maceio, Brazil Photo: Edmilson Santos via Unsplash)
Happy Birthday to everyone celebrating their birthday on June 11th!
And remembering
Gene Wilder
(nee Jerome Silberman)
American screenwriter, director, producer, comedian, & actor of movies (Young Frankenstein; The Producers; Blazing Saddles; Silver Streak; Stir Crazy; The Woman in Red; The Little Prince; The Frisco Kid; Hanky Panky)  and TV (Something Wilder) (born June 11, 1933 – died Aug. 29, 2016; age 83). Gene Wilder died of Alzheimer's Disease complications. (Gene Wilder 1978 Photo)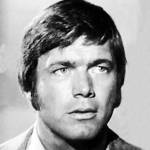 Chad Everett (nee Raymon Lee Cramton)

American film actor of TV (Dr. Joe Gannon on Medical Center; The Dakotas; The Rousters; Hagen; Manhattan, AZ) and movies (Get Yourself a College Girl; Made in Paris; The Singing Nun; Johnny Tiger; The Impossible Years) (born June 11, 1937 – died July 24, 2012; age 75). Cause of death for Chad Everett was lung cancer. (Chad Everett 1972 Medical Center Photo: CBS TV)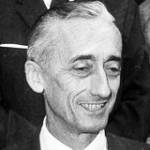 Jacques Cousteau (nee Jacques-Yves Cousteau)

French marine conservationist, oceanographer, diver, developer of the Aqua-lung, author, filmmaker of 120+ TV documentaries (The Undersea World of Jacques Cousteau; Danger Under the Sea; The Silent World) (born June 11, 1910 – died June 25, 1997; age 87). Jacques Cousteau died of a heart attack. (Jacques Cousteau 1961 Photo: Abbie Rowe / White House Photographs)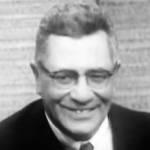 Vince Lombardi (nee Vincent Thomas Lombardi)
Pro Football Hall of Fame American NFL coach (Green Bay Packers 1959-1967; New York Giants 1954-1958; Washington Redskins 1969), 2-time NFL Coach of the Year (1959 & 1961) with 6 NFL Championships (1956, 1961, 1962, 1965-1967) (born June 11, 1913 – died Sept. 3, 1970; age 57). Vince Lombardi died of cancer. (Vince Lombardi 1967 What's My Line?)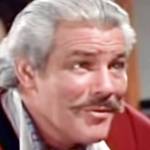 Buddy Baer (nee Jacob Henry Baer)
American professional boxer, actor of TV (Haldar on Tales of the Vikings) and movies (Jack and the Beanstalk; Flame of Araby; The Big Sky; Dream Wife; Quo Vadis; Fair Wind to Java; Take it From Me; The Marshal's Daughter; Slightly  Scarlet; Africa Screams) (born June 11, 1915 – died July 18, 1986; age 71). Cause of death for Buddy Baer is unknown. (Buddy Baer 1954 Jubilee Trail)
*Images are public domain or Creative Commons licensed & sourced via Wikimedia Commons, Vimeo, or Flickr, unless otherwise noted*