June 11th Birthdays
If you were born on June 11th you share a celebrity birthday with these famous people: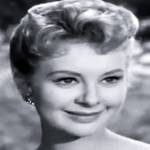 June Laverick
English actress of stage, TV (Jane on The Dickie Henderson Show; Fredric March Presents Tales from Dickens), and movies (It Happened in Rome; The Gypsy and the Gentleman; Son of Robin Hood; The Flesh and the Fiends; Follow A Star), born June 11, 1931. (June Laverick 1958 The Duke Wore Jeans)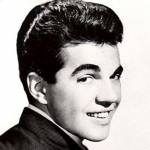 Joey Dee (nee Joseph DiNicola)

American founder of vocal group Joey Dee and the Starlighters (Peppermint Twist Part 1; Hey, Let's Twist; Shout Part 1; What Kind of Love is This; Baby, You're Driving Me Crazy), and performer in movies (Hey Let's Twist; Two Tickets to Paris), born June 11, 1940. (Joey Dee 1962 Photo: James Kriegsmann)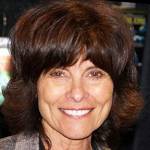 Adrienne Barbeau (ex of John Carpenter, Billy Van Zandt)
American writer, singer, & actress of stage, TV (Carol Traynor on Maude; General Hospital; Carnivale; The Drew Carey Show), and movies (The Fog; Escape From New York; The Cannonball Run; Swamp Thing; Back To School), born June 11, 1945. (Adrienne Barbeau 2011 Photo:  Sergei Scurfield)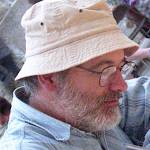 Robert Munsch
American-Canadian teacher and children's picture book author (Love You Forever; The Paper Bag Princess; Thomas' Snowsuit; I Have to Go!; Andrew's Loose Tooth; Stephanie's Ponytail; Mud Puddle; Too Much Stuff!; The Enormous Suitcase) born June 11, 1945. (Robert Munsch 1997 Photo: Markbellis)
Stephen Schnetzer (aka Stephen St. Paul; married Nancy Snyder)
American actor of stage, movies, & TV (Cass Winthrop on Another World, As the World Turns, Homeland, & Guiding Light; Steve Olson on Days of Our Lives; One Life to Live; The Wire; Law & Order: Special Victims Unit; Hawaii Five-O), born June 11, 1948. (Stephen Schnetzer c 1970s Photo: Kacey Associates)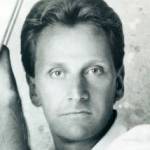 Graham Russell
Australian musician & singer solo and with Air Supply (Lost in Love; All Out of Love; The One That You Love; Here I Am; Making Love Out of Nothing at All; The Power of Love [You Are My Lady]); Even the Nights Are Better; Young Love), born June 11, 1950. (Graham Russell 1986 Photo: Jot Management / Arista)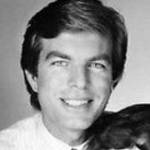 Peter Bergman (ex of Christine Ebersole)

American actor of TV (Jack Abbott on The Young and the Restless, The Bold and the Beautiful, & The King of Queens; Dr. Cliff Warner on All My Children; The Starland Vocal Band Show; Kojak; Palomino) and movies (Phantom of the Ritz), born June 11, 1953. (Peter Bergman 1985 All My Children Photo: ABC)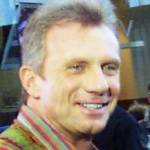 Joe Montana (nee Joseph Clifford Montana Jr.; "Joe Cool")

Pro Football Hall of Fame American NFL quarterback (San Francisco 49ers; Kansas City Chiefs), 3-time Super Bowl MVP with 4 Super Bowl wins (1981, 1984, 1988, 1989), 1986 NFL Comeback Player of the Year &1989 Bert Bell Award winner, born June 11, 1956. (Joe Montana 2006 Photo: Phil Hull)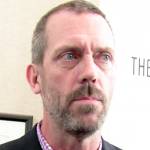 Hugh Laurie (nee James Hugh Calum Laurie)
British comedian and actor of TV (Dr. Gregory House on House; Veep; Chance; A Bit of Fry & Laurie; Blackadder series; Jeeves and Wooster; The Night Manager), movies (101 Dalmatians; Stuart Little; Flight of the Phoenix; Sense and Sensibility), born June 11, 1959. (Hugh Laurie 2009 Photo: Kristin Dos Santos)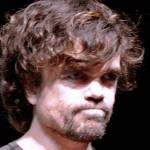 Peter Dinklage
Emmy Award-winning American actor of TV (Tyrion Lannister on Game of Thrones; Nip/Tuck) and movies (The Station Agent; Three Billboards Outside Ebbing, Missouri; Elf; X-Men: Days of Future Past; My Dinner with Hervé; Lassie; Just a Kiss) born June 11, 1969. (Peter Dinklage 2013 Photo: Gage Skidmore)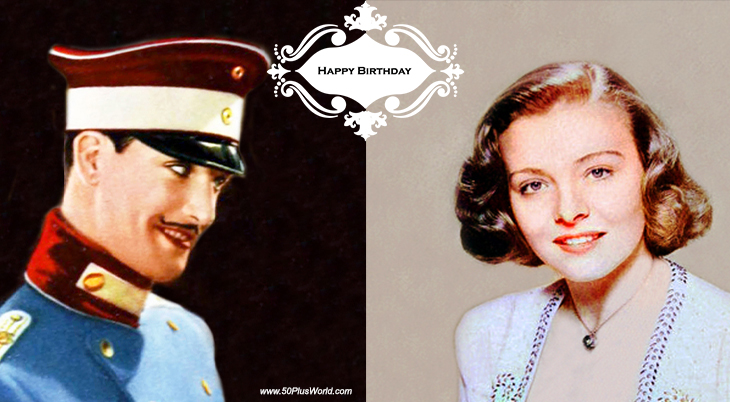 (Walter Byron 1928 The Awakening | Jane Bryan 1940 [colorized])
Happy Birthday to everyone celebrating their birthday on June 11th!
Remember These June 11th Famous Birthdays
Gene Wilder
(nee Jerome Silberman; married Gilda Radner)
American screenwriter, director, producer, comedian, & actor of movies (Young Frankenstein; The Producers; Blazing Saddles; Silver Streak; Stir Crazy; The Woman in Red; The Little Prince; The Frisco Kid; Hanky Panky)  and TV (Something Wilder) (born June 11, 1933 – died Aug. 29, 2016; age 83). Gene Wilder died of Alzheimer's Disease complications. (Gene Wilder 1978 Photo)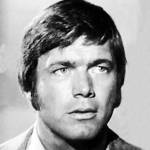 Chad Everett (nee Raymon Lee Cramton; married Shelby Grant)

American actor of TV (Dr. Joe Gannon on Medical Center; The Dakotas; The Rousters; Hagen; Manhattan, AZ; Melrose Place; Hawaiian Eye) and movies (Get Yourself a College Girl; Made in Paris; The Singing Nun; Johnny Tiger; The Impossible Years) (born June 11, 1937 – died July 24, 2012; age 75). Chad Everett died of lung cancer. (Chad Everett 1972 Medical Center Photo: CBS TV)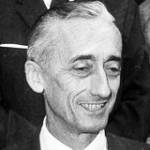 Jacques Cousteau (nee Jacques-Yves Cousteau)

French marine conservationist, oceanographer, diver, developer of the Aqua-lung, author, filmmaker of 120+ TV documentaries (The Undersea World of Jacques Cousteau; Danger Under the Sea; The Silent World) (born June 11, 1910 – died June 25, 1997; age 87). Jacques Cousteau died of a heart attack. (Jacques Cousteau 1961 Photo: Abbie Rowe / White House Photographs)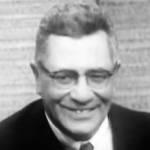 Vince Lombardi (nee Vincent Thomas Lombardi)
Pro Football Hall of Fame American NFL coach (Green Bay Packers 1959-1967; New York Giants 1954-1958; Washington Redskins 1969), 2-time NFL Coach of the Year (1959 & 1961) with 6 NFL Championships (1956, 1961, 1962, 1965-1967) (born June 11, 1913 – died Sept. 3, 1970; age 57). Vince Lombardi died of cancer. (Vince Lombardi 1967 What's My Line?)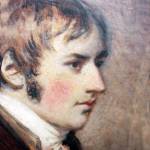 John Constable
English Romantic style landscape painter (Wivenhoe Park; Dedham Vale; The White Horse; Stratford Mill; Boat-building near Flatford Mill; The Hay Wain; Stonehenge; Seascape Study with Rain Cloud; The Cornfield; Salisbury Cathedral from the Bishop's Grounds; The Lock; The Leaping Horse) (born June 11, 1776 – died Mar. 31, 1837; age 60). (John Constable 1796: Daniel Gardner)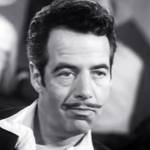 Gerald Mohr
American actor of TV (Christopher Storm on Foreign Intrigue; The Lone Ranger; Maverick; Perry Mason; Hawaiian Eye; Bonanza; Outlaws; My Friend Irma; 77 Sunset Strip; Surfside 6; Bronco; Ripcord) & films (The Notorious Lone Wolf; The Sniper; The Blonde Bandit; Gilda; Sirocco; Dangerous Business) (born June 11, 1914 – died Nov. 9, 1968; age 54). (Gerald Mohr 1958 Tombstone Territory)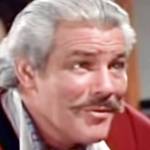 Buddy Baer (nee Jacob Henry Baer; brother of Max Baer)
American professional boxer, actor of TV (Haldar on Tales of the Vikings) and movies (Jack and the Beanstalk; Flame of Araby; The Big Sky; Dream Wife; Quo Vadis; Fair Wind to Java; Take it From Me; The Marshal's Daughter; Slightly  Scarlet; Africa Screams) (born June 11, 1915 – died July 18, 1986; age 71). Uncle of Max Baer Jr. (Buddy Baer 1954 Jubilee Trail)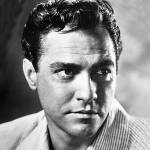 Richard Todd (nee Richard Andrew Palethorpe-Todd)
British actor of TV (Doctor Who) & films (The Dam Busters; The Hasty Heart; Stage Fright; Sanders; The Love-Ins; The Battle of the Villa Fiorita; The Virgin Queen; Coast of Skeletons; A Man Called Peter; Lightning Strikes Twice; Flesh and Blood; Dorian Gray; No. 1 of the Secret Service) (born June 11, 1919 – died Dec. 3, 2009; age 90). (Richard Todd c. 1959 Photo: Frank Driggs Collection)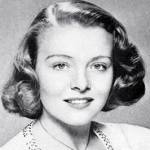 Jane Bryan (nee Jane O'Brien)
American film actress (The Cherokee Strip; A Slight Case of Murder; Invisible Stripes; These Glamour Girls; Brother Rat and a Baby; We Are Not Alone; The Case of the Black Cat; The Captain's Kid; Kid Galahad; Confession; The Sisters; The Old Maid; Marked Woman), protege of Bette Davis (born June 11, 1918 – died Apr. 8, 2009; age 90). (Jane Bryan 1940 Photo: Cine-Mundial)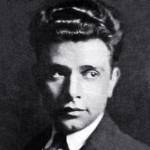 Wesley Ruggles (brother of Charles Ruggles; ex of Arline Judge)
American producer, actor & director of silent films & classic movies (Cimarron; The Age of Innocence; No Man of Her Own; I'm No Angel; Bolero; College Humor; Arizona; Sing, You Sinners; The Monkey's Paw; No Man of Her Own; Silk Stockings; The Winchester Woman; Piccadilly Jim) (born June 11, 1889 – died Jan. 8, 1972; age 82). (Wesley Ruggles 1921 Photo: Motion Picture News)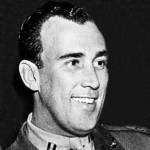 Dan Topping (nee Daniel Reid Topping)
American tin heir, ex-husband of actresses Sonja Henie, Kay Sutton, & Arline Judge; sportsman, amateur golfer, co-owner of the Brooklyn Dodgers / Brooklyn Tigers / The Yanks NFL Team (1931-1950), VP & co-owner of the New York Yankees MLB Team (1945-1966)  (born June 11, 1912 – died May 18, 1974; age 61). Dan Topping died of emphysema. (Dan Topping 1934)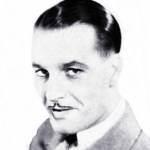 Walter Byron (nee Walter Clarence Butler)
British-American WWI veteran, classic & silent film actor (The Menace; Three Wise Girls; Sinners in the Sun; Queen Kelly; Society Girl; Week Ends Only; Shop Angel; Slightly Married; Big Time or Bust; Once to Every Woman; The Reckless Hour; Vanity Fair) (born June 11, 1899 – died Mar. 2, 1973; age 72). Walter Byron retired after becoming ill with multiple sclerosis. (Walter Byron 1931)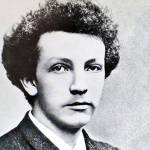 Richard Strauss
German conductor (Bavarian State Opera; Berlin State Opera; Vienna State Opera) & composer of tone poems (Don Juan, Op.20; Also sprach Zarathustra, Op.30; Don Quixote, Op.35), operas (Salome; Der Rosenkavalier; Capriccio; Elektra; Arabella), orchestral works, symphonies, & more (Four Last Songs) (born June 11, 1864 – died Sept. 8, 1959; age 85). (Richard Strauss 1888)
*Images are public domain or Creative Commons licensed & sourced via Wikimedia Commons, Vimeo, or Flickr, unless otherwise noted*