December 16th Birthdays
If you were born on December 16th, you share a birthday with these famous people: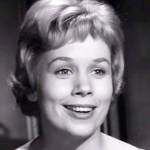 Joyce Bulifant is 81 
Octogenarian American TV game show panelist (Match Game 73; Match Game PM) and actress of TV (Flo; The Mary Tyler Moore Show; Tom, Dick and Mary; Big John, Little John; The Bill Cosby Show; Dr. Kildare; Weird Science) and movies (Airplane!), born December 16, 1937. (Joyce Bulifant 1962 Thriller Screenshot)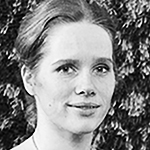 Liv Ullmann is 80

Norwegian film director, actress of movies (Persona; Hour of the Wolf; The Emigrants; Lost Horizon; 40 Carats; Face to Face; Zandy's Bride; A Bridge Too Far; The Bay Boy; The Rose Garden; The Long Shadow), and octogenarian born December 16, 1938. (Liv Ullmann 1966 Photo: Rigmor Dahl Delphin)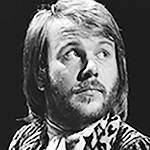 Benny Andersson is 72 (nee Göran Bror Benny Andersson)
Swedish musician, producer & composer (Mamma Mia!; Chess), singer & founding member of Rock & Roll Hall of Fame group ABBA (Waterloo; SOS; Fernando; Dancing Queen; Take a Chance on Me), and senior born December 16, 1946. (Benny Andersson 1975 Photo: NCRV) 
Ben Cross is 71 (nee Harry Bernard Cross)
Septuagenarian English actor of stage, TV (The Flame Trees of Thika; The Citadel; The Far Pavilions; Dark Shadows), and movies (Chariots of Fire; First Knight; A Bridge Too Far; Young Blades; Star Trek), born December 16, 1947. (Ben Cross 2017 Photo: Peter Vulchev / Courtesy Ben Cross)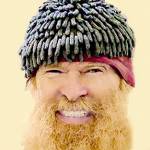 Billy Gibbons is 69 (nee William Frederick Gibbons)
American guitarist, music producer, arranger, songwriter, & lead singer for Rock & Roll Hall of Fame band ZZ Top (Gimme All Your Lovin'; Tube Snake Boogie; Legs; Sleeping Bag; Stages; Rough Boy; Velcro Fly), TV actor (Bones), and senior born December 16, 1949. (Billy Gibbons 2016 Photo: Xbenedgex)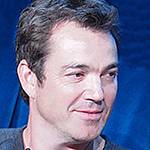 Jon Tenney is 56 (nee Jonathan Frederick Tenney)
55+ American actor of TV (Fritz Howard on The Closer; Major Crimes, Equal Justice; Brooklyn South; Get Real; Dirty Dozen: The Series; The Division; Brothers & Sisters; Scandal) and movies (Watch It; Beverly Hills Cop III; Lassie; Fools Rush In; Lovelife), born December 16, 1962. (Jon Tenney 2011 Photo:  jfer21)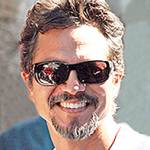 Benjamin Bratt is 55
American 55+ actor of TV (Rey Curtis on Law & Order; Private Practice; Star; 24; Modern Family) and movies (Miss Congeniality; The Great Raid; The Next Best Thing; Blood In, Blood Out; Abandon; Demolition Man; One Good Cop), born December 16, 1963. (Benjamin Bratt 2010 Photo: Frank Kovalchek)
Donovan Bailey is 51
Jamaican-Canadian track and field athlete, world record-setting sprinter (1996 50 m 5.56 seconds; 1996 100m 9.84 seconds), 2-time Olympic gold medalist (1996 Atlanta 100m & 4 x 100m relay), 3-time World Champion (1995 Gothenburg 100m, 4 x 100m relay; 1997 Athens 4 x 100m relay), and 100m sprinter born December 16, 1967.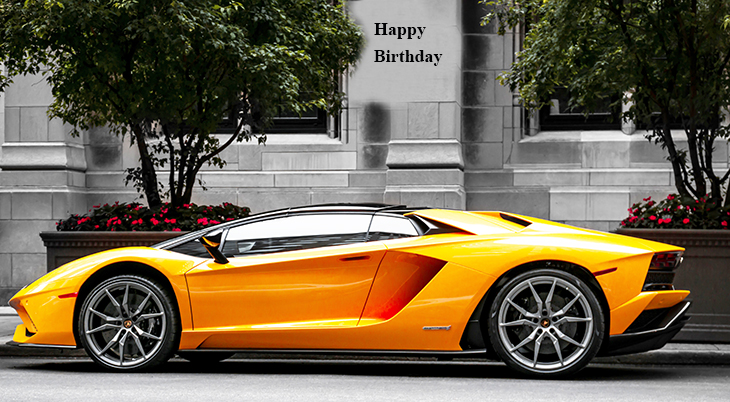 (Photo: Kevin Bhagat via Unsplash)
Happy Birthday to everyone celebrating their birthday on December 16th!
And remembering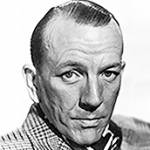 Noël Coward (aka Sir Noël Pierce Coward)
Tony-winning British composer, director, singer-actor, screenwriter & playwright (Private Lives; Blithe Spirit; Design for Living; Bitter Sweet; In Which We Serve; Red Peppers; Interlude; Brief Encounter; Our Man in Havana; Bunny Lake is Missing) (born Dec. 16, 1899 – died Mar. 26, 1973; age 73). Noël Coward died of heart failure. (Noël Coward c. 1940s Photo: kate gabrielle)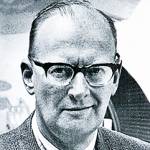 Arthur C. Clarke (nee Arthur Charles Clarke)
British futurist, scuba diver & ocean explorer, TV series & documentary host (Mysterious World; World of Strange Powers; Mysterious Universe), Hugo Award-winning science fiction novelist and screenwriter (2001: A Space Odyssey; The Sentinel) (born Dec. 16, 1917 - died Mar. 19, 2008; age 90). Arthur C. Clarke died of respiratory failure. (Arthur C. Clarke 1964 Photo: ITU Pictures)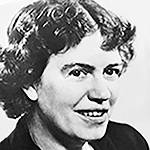 Margaret Mead

American public speaker, cultural anthropologist and author (Coming of Age in Samoa; Growing Up in New Guinea; Sex and Temperament in Three Primitive Societies; Male and Female; Culture and Commitment) (born Dec. 16, 1901 - died Nov. 15, 1978; age 76). Cause of death for Margaret Mead was pancreatic cancer. (Margaret Mead 1948 Smithsonian Institution)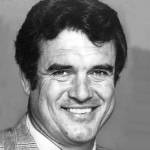 Tom Brookshier (nee Thomas Jefferson Brookshier)

American professional football player, NFL 1953-1961 Philadelphia Eagles defensive back (1960 NFL champions), and CBS NFL football analyst, colour commentator, and sports broadcaster (This Week in Pro Football co-host with Pat Summerall) (born Dec. 16, 1931 - died Jan. 29, 2010; age 78). Tom Brookshier died of cancer. (Tom Brookshier 1980 Photo: CBS)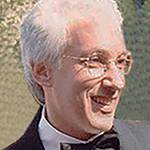 Steven Bochco
Peabody & Emmy Award-winning American TV producer & screenwriter (L. A. Law; The Bold Ones: The New Doctors; NYPD Blue; Hooperman; Bay City Blues; Hill Street Blues; Doogie Howser, M.D.; Cop Rock; Murder One; Murder in the First; Columbo; Delvecchio) (born Dec. 16, 1943 - died Apr. 1, 2018; age 74). Steven Bochco died of leukemia. (Steven Bochco 1994 Photo: Alan Light)
Philip K. Dick (nee Philip Kindred Dick; aka Richard Phillipps; aka Jack Dowland)

Hugo Award-winning American science fiction short story writer (The Minority Report; Impostor; Paycheck; Adjustment Team; The Golden Man; Second Variety) and novelist (The Man in the High Castle; Ubik; Flow My Tears, The Policeman Said; A Scanner Darkly; Do Androids Dream of Electric Sheep) (born Dec. 16, 1928 - died Mar. 2, 1982; age 53). Philip K. Dick died after a stroke.
*Images are public domain or Creative Commons licensed & sourced via Wikimedia Commons or Flickr, unless otherwise noted*