December 16th Birthdays
If you were born on December 16th, you share a celebrity birthday with these famous people: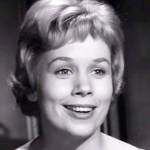 Joyce Bulifant is 84
American TV game show panelist (Match Game 73; Match Game PM) and actress of TV (Flo; The Mary Tyler Moore Show; Tom, Dick and Mary; Big John, Little John; The Bill Cosby Show; Dr. Kildare; Weird Science) and movies (Airplane!), born December 16, 1937. (Joyce Bulifant 1962 Thriller)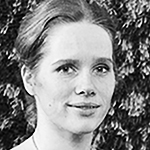 Liv Ullmann is 83

Norwegian film director, actress of movies (Persona; Hour of the Wolf; The Emigrants; Lost Horizon; 40 Carats; Face to Face; Zandy's Bride; A Bridge Too Far; The Bay Boy; The Rose Garden; The Long Shadow; The Abdication), born December 16, 1938. (Liv Ullmann 1966 Photo: Rigmor Dahl Delphin)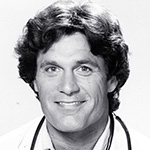 Terence Knox is 75
American actor of stage, TV (Sgt. Zeke Anderson on Tour of Duty; Dr. Peter White on St. Elsewhere; All is Forgiven; The Road Home), and films (Forever; The Spy Within; Children of the Corn II: The Final Sacrifice; Tripwire; Bestseller), born December 16, 1946. (Terence Knox 1983 Photo: Universal Pictorial Press)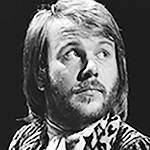 Benny Andersson is 75 (nee Göran Bror Benny Andersson)
Swedish musician, producer, and composer (Mamma Mia!; Chess), singer and founding member of Rock & Roll Hall of Fame group ABBA (Waterloo; SOS; Fernando; Dancing Queen – Grammy Hall of Fame; Take a Chance on Me), born December 16, 1946. (Benny Andersson 1975 Photo: NCRV)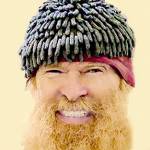 Billy Gibbons is 72 (nee William Frederick Gibbons)
American guitarist, music producer, arranger, songwriter, and lead singer for Rock & Roll Hall of Fame band ZZ Top (Gimme All Your Lovin'; Tube Snake Boogie; Legs; Sleeping Bag; Stages; Rough Boy; Velcro Fly), TV actor (Bones), born December 16, 1949. (Billy Gibbons 2016 Photo: Xbenedgex)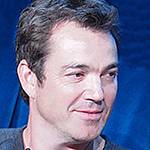 Jon Tenney is 59 (nee Jonathan Frederick Tenney)
American actor of TV (Fritz Howard on The Closer; Major Crimes, Equal Justice; Brooklyn South; Get Real; Dirty Dozen: The Series; The Division; Brothers & Sisters; Scandal) and movies (Watch It; Beverly Hills Cop III; Lassie; Fools Rush In; Lovelife), born December 16, 1962. (Jon Tenney 2011 Photo:  jfer21)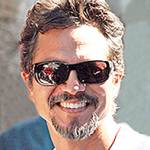 Benjamin Bratt is 58
American actor of TV (Rey Curtis on Law & Order; Private Practice; Star; 24; Modern Family) and movies (Miss Congeniality; The Great Raid; The Next Best Thing; Blood In, Blood Out; Abandon; Demolition Man; One Good Cop), born December 16, 1963. (Benjamin Bratt 2010 Photo: Frank Kovalchek)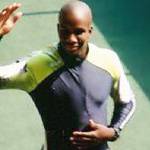 Donovan Bailey is 54
Jamaican-Canadian world record-setting sprinter (1996 50 m 5.56 seconds; 1996 100m 9.84 seconds), 2x Olympic gold medalist (1996 100m & 4 x 100m relay), 3-time World Champ (1995 100m, 4 x 100m relay; 1997 4 x 100m relay), born December 16, 1967. (Donovan Bailey 1997 Photo: Electro-man)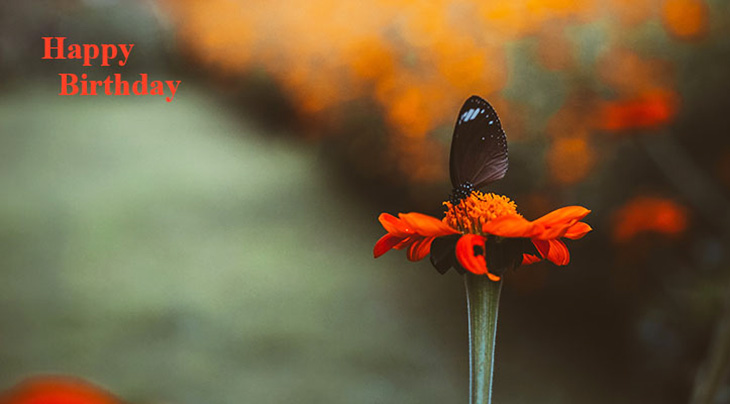 (Black Butterfly on Orange Flower Photo: Hellojardo via Unsplash)
Happy Birthday to everyone celebrating their birthday on December 16th!
Remember These December 16th Famous Birthdays
Ben Cross (nee Harry Bernard Cross)
English actor of TV (The Flame Trees of Thika; The Citadel; The Far Pavilions; Dark Shadows), and movies (Chariots of Fire; First Knight; A Bridge Too Far; Young Blades; Star Trek; The Venice Project; The Assisi Underground; Finding Rin Tin Tin) (born Dec. 16, 1947 – died Aug. 18, 2020; age 72). Ben Cross died of cancer. (Ben Cross 2017 Photo: Peter Vulchev / Courtesy Ben Cross)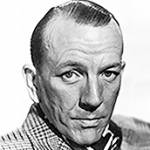 Noël Coward (aka Sir Noël Pierce Coward)
Tony-winning British composer, director, actor, screenwriter & playwright (Private Lives; Blithe Spirit; Design for Living; Bitter Sweet; In Which We Serve; Red Peppers; Interlude; Brief Encounter; Our Man in Havana; Bunny Lake is Missing; Fallen Angels; We Were Dancing; Present Laughter) (born Dec. 16, 1899 – died Mar. 26, 1973; age 73). (Noël Coward c. 1940s Photo: kate gabrielle)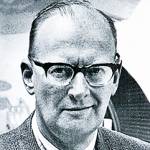 Arthur C. Clarke (nee Arthur Charles Clarke)
British futurist, scuba diver & ocean explorer, TV series & documentary host (Mysterious World; World of Strange Powers; Mysterious Universe), Hugo Award-winning science fiction novelist and screenwriter (2001: A Space Odyssey; The Sentinel) (born Dec. 16, 1917 – died Mar. 19, 2008; age 90). Arthur C. Clarke died of respiratory failure. (Arthur C. Clarke 1964 Photo: ITU Pictures)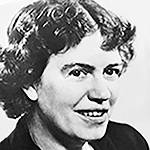 Margaret Mead

American public speaker, cultural anthropologist and author (Coming of Age in Samoa; Growing Up in New Guinea; Sex and Temperament in Three Primitive Societies; Male and Female; Culture and Commitment) (born Dec. 16, 1901 – died Nov. 15, 1978; age 76). Cause of death for Margaret Mead was pancreatic cancer. (Margaret Mead 1948 Smithsonian Institution)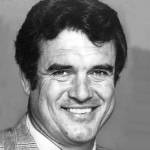 Tom Brookshier (nee Thomas Jefferson Brookshier)

American professional football player, NFL 1953-1961 Philadelphia Eagles defensive back (1960 NFL champions), and CBS NFL football analyst, colour commentator, and sports broadcaster (This Week in Pro Football co-host with Pat Summerall) (born Dec. 16, 1931 – died Jan. 29, 2010; age 78). Tom Brookshier died of cancer. (Tom Brookshier 1980 Photo: CBS)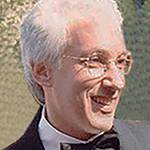 Steven Bochco
Peabody & Emmy Award-winning American TV producer & screenwriter (L. A. Law; The Bold Ones: The New Doctors; NYPD Blue; Hooperman; Bay City Blues; Hill Street Blues; Doogie Howser, M.D.; Cop Rock; Murder One; Murder in the First; Columbo; Delvecchio) (born Dec. 16, 1943 – died Apr. 1, 2018; age 74). Steven Bochco died of leukemia. (Steven Bochco 1994 Photo: Alan Light)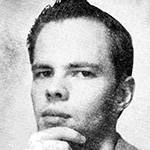 Philip K. Dick (aka Richard Phillipps; aka Jack Dowland)

Hugo Award-winning American science fiction short story writer (Paycheck; The Minority Report; Impostor; Adjustment Team; The Golden Man) and novelist (The Man in the High Castle; Ubik; Flow My Tears, The Policeman Said; A Scanner Darkly) (born Dec. 16, 1928 – died Mar. 2, 1982; age 53). Philip K. Dick died after a stroke. (Philip K Dick 1953 Photo: Imagination / Greenleaf Publishing)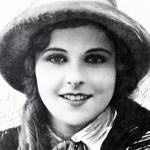 Barbara Kent (nee Barbara Cloutman)
Canadian-American WAMPAS Baby Star, 1930s & silent movie actress (Old Man Rhythm; Her Forgotten Past; No Man's Law; Flesh and the Devil; No Living Witness; Oliver Twist; Welcome Danger; Night Ride; Feet First; The Drop Kick; Dumbbells in Ermine; What Men Want; Indiscreet; Modern Mothers; Emma) (born Dec. 16, 1907 – died Oct. 13, 2011; age 103). (Barbara Kent 1927)
*Images are public domain or Creative Commons licensed & sourced via Wikimedia Commons or Flickr, unless otherwise noted*