March 11th Birthdays
If you were born on March 11th you share a birthday with these famous people: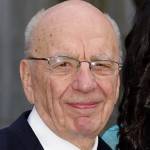 Rupert Murdoch is 90 (nee Keith Rupert Murdoch)

Australian-American multi-media magnate and newspaper owner (News Corporation; News Corp; 21st Century Fox; Harper Collins; The Wall Street Journal; News of the World; The Sun; The Times), Fox News CEO,  born March 11, 1931. (Rupert Murdoch 2011 Photo: David Shankbone)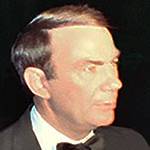 Sam Donaldson is 87 (nee Samuel Andrew Donaldson Jr.)
American ABC television news reporter, host & anchor from 1967-2013 (World News Tonight; ABC Weekend News; ABC Sunday Evening News; Primetime Live; This Week; The Sam Donaldson Show – Live in America; Primary Issues), born March 11, 1934. (Sam Donaldson 1988 Photo: Alan Light)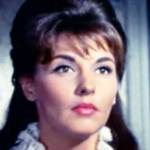 Nancy Kovack is 86
American actress of movies (The Wild Westerners; Diary of a Madman; The Outlaws is Coming; The Great Sioux Massacre; The Silencers; Frankie and Johnny; Marooned) and television (Star Trek; Bewitched; Mannix; Burke's Law), born March 11, 1935. (Nancy Kovack 1963 Diary of a Madman Trailer)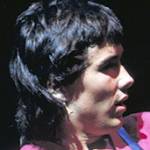 George Kooymans is 73
Dutch guitarist, songwriter, and singer solo, and with Golden Earring (Radar Love; Twilight Zone; Quiet Eyes; When the Lady Smiles; Quiet Eyes; Going to the Run; Lovin; and Hurtin' The Devil Rides Again Tonight), born March 11, 1948. (George Kooymans 1974 Photo: Jim Summaria)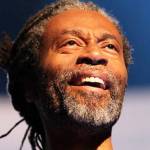 Bobby McFerrin is 71 (nee Robert Keith McFerrin Jr.)
American conductor, multiple Grammy Award-winning pop, folk, and jazz singer (Don't Worry, Be Happy; Another Night in Tunisia; Round Midnight; What is This Thing Called Love), born March 11, 1950. (Bobby McFerrin 2011 Photo: Steve Jurvetson) 
Rob Paulsen is 65 (nee Robert Fredrick Paulsen III)
Prolific American voice-over & character of TV, video games, & movies (Teenage Mutant Ninja Turtles; Animaniacs; The Adventures of Jimmy Neutron: Boy Genius; Histeria!; The Spooktacular New Adventures of Casper; Biker Mice From Mars), born March 11, 1956. (Rob Paulsen 2007 Photo: John Mueller)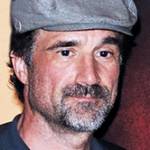 Elias Koteas is 60
Canadian actor of TV (Alvin Olinsky on Chicago P.D., Chicago Med, & Chicago Fire; The Killing; Combat Hospital) and movies (Malarek; Shutter Island; The Killer Inside Me; The Thin Red Line; Crash; Desperate Hours; Some Kind of Wonderful), born March 11, 1961. (Elias Koteas 2010 Photo: jmm)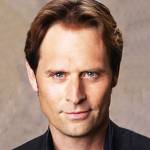 Jeffrey Nordling is 59
American actor of TV (Jake Manning on Once and Again; Desperate Housewives; 24; Nashville; Melrose Place; Big Little Lies; Providence; Dirt; Murder, She Wrote; Suits) and movies (D3: The Mighty Ducks; Ruby; Quiz Show; Holy Matrimony), born March 11, 1962. (Jeffrey Nordling 2016 Photo: Malakin)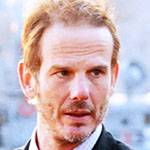 Peter Berg is 57
American director, producer, screenwriter, & actor of TV (Dr. Billy Kronk on Chicago Hope; Wonderland) and movies (A Midnight Clear; Friday Night Lights; Battleship; Lone Survivor; Deepwater Horizon; Patriots Day; Fire in the Sky), born March 11, 1964. (Peter Berg 2012 Photo: Moses McKelvey / US Navy)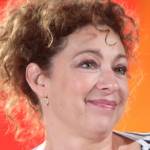 Alex Kingston is 58 (nee Alexandra Elizabeth Kingston)
English actress of TV (Elizabeth Corday on ER; Doctor Who; Hope Springs; Arrow; The Knock; Lost in Austen; Chasing Shadows; Law & Order: Special Victims Unit; Marchlands; Upstairs Downstairs) and film (Warrior Queen; Like Crazy), born March 11, 1963. (Alex Kingston 2016 Photo: Gage Skidmore)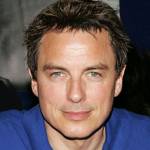 John Barrowman is 54
Scottish-American singer, host & actor of stage, TV (Malcolm Merlyn on Arrow; Captain Jack Harkness on Doctor Who & Torchwood; Desperate Housewives; How Do You Solve a Problem Like Maria?) and movies (Zero Dark Thirty), born March 11, 1967. (John Barrowman 2014 Photo: Eva Rinaldi)
Terrence Howard is 52
American actor of TV (Lucious Lyon on Empire; Sparks; Law & Order: LA; Street Time) and movies (The Best Man; Spark; Hart's War; Hustle & Flow; Iron Man; Winnie Mandela; Big Momma's House; Angel Eyes; Love Chronicles), born March 11, 1969. (Terrence Howard 2011 Photo: Gordon Correll)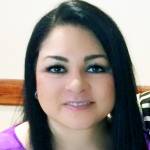 Sylvia Day is 48 (aka S.J. Day & Livia Dere)
Japanese-American non-fiction author, best-selling romantic fiction novelist (Bared to You & Crossfire series; Carnal Thirst; A Passion for the Game; Bad Boys Ahoy!; Eve of Darkness; Pride and Pleasure; Spellbound; Butterfly in Frost), born March 11, 1973. (Sylvia Day 2015 Photo: Samaraday)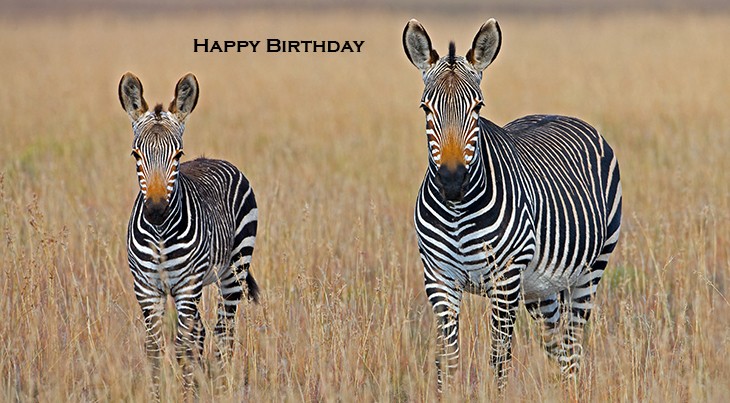 (Mountain Zebras, South Africa Photo: George Brits via Unsplash)
Happy Birthday to everyone celebrating their birthday on March 11!
And remembering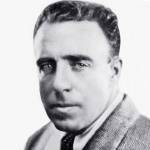 Raoul Walsh
American screenwriter, director and actor of movies (High Sierra; The World in His Arms; The Roaring Twenties; The Strawberry Blonde; They Drive By Night; The Loves of Carmen; The Thief of Bagdad; The Big Trail; The Birth of a Nation; Gentleman Jim) (born Mar. 11, 1887 – died Dec. 31, 1980; age 93). Cause of death for Raoul Walsh is unknown. (Raoul Walsh 1929 Photo)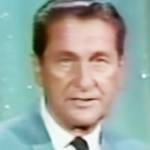 Lawrence Welk
Grammy Award-winning American accordion player, "Champagne Music" bandleader (Calcutta; Oh Happy Day; The Moon is a Silver Dollar; Yellow Bird; Bubbles in the Wine), and TV host (The Lawrence Welk Show) (born Mar. 11, 1903 – died May 17, 1992; age 89). Lawrence Welk died of bronchopneumonia. (The Lawrence Welk Show 1967)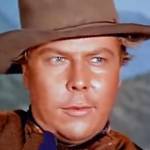 Albert Salmi
American character actor of TV (Pete Ritter on Petrocelli; Daniel Boone; Dallas; Knots Landing; Bonanza; Route 66; The Twilight Zone; Gunsmoke; The F.B.I.; Kung Fu; The Virginian) and movies (The Unforgiven; Wild River; The Outrage; Hour of the Gun; Hard to Hold) (born Mar. 11, 1928 – died Apr. 22, 1990; age 62). Albert Salmi shot himself to death. (Albert Salmi 1960 Bonanza)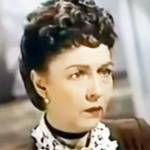 Dorothy Gish
American actress of stage, TV, and movies (Little Meena's Romance; Betty of Greystone; Nell Gwynn; Young Love; Peppy Polly; Orphans of the Storm; Our Hearts Were Young and Gay; Madame Pompadour; The Whistle at Eaton Falls; The Cardinal) (born Mar. 11, 1898 – died June 4, 1968; age 70). Dorothy Gish died of bronchial pneumonia. (Dorothy Gish 1946 Centennial Summer)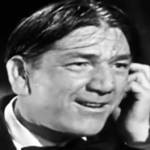 Shemp Howard (nee Samuel Horwitz)
American comedian & actor (with the Three Stooges) of vaudeville, TV, & movies (Soup to Nuts; Hollywood Round-Up; In the Navy; Meet the Chump; Buck Privates; The Bank Dick; Too Many Blondes; Hold That Ghost; Private Buckaroo; Africa Screams) (born Mar. 11, 1895 – died Nov. 22, 1955; age 60). Shemp Howard died of a heart attack. (Shemp Howard 1947 Brideless Groom)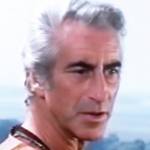 Ferdy Mayne (nee Ferdinand Philip Mayer-Horckel)
German-English MI5 informant and actor of stage, TV (The Saint; A Man Called Intrepid), and movies (The Black Stallion Returns; The Echo Murders; The Deadly Game; The Paris Express; Gentlemen Marry Brunettes; The Bobo; Third Man on the Mountain) (born Mar. 11, 1916 – died Feb. 16, 1998; age 81). Ferdy Mayne died of Parkinson's Disease. (Ferdy Mayne 1968 Gates to Paradise)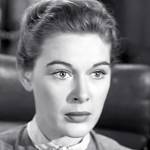 Diane Brewster
American actress of TV (The Islanders; The Millionaire; Leave It to Beaver; Cheyenne; Maverick; The Fugitive; Wagon Train; 77 Sunset Strip) and movies (The Young Philadelphians; King of the Wild Stallions; Torpedo Run; Courage of Black Beauty) (born Mar. 11, 1931 – died Nov. 12, 1991; age 60). Diane Brewster died of heart failure. (Diane Brewster 1958 Tombstone Territory)
*Images are public domain or Creative Commons licensed & sourced via Wikimedia Commons, Vimeo, or Flickr, unless otherwise noted*