July 26th Birthdays
If you were born on July 26th you share a celebrity birthday with these famous people: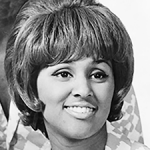 Darlene Love is 81 (nee Darlene Wright)

American Rock & Roll Hall of Fame singer (He's a Rebel; Today I Met the Boy I'm Gonna Marry; Christmas [Baby Please Come Home]; Winter Wonderland), actress of stage, TV (Another World), movies (Trish Murtaugh in Lethal Weapon films; Holiday Rush), born July 26, 1941. (Darlene Love 1966: Reprise Records)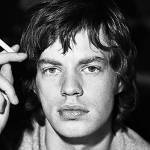 Mick Jagger is 79 (nee Michael Philip Jagger)
English songwriter and lead singer of Rock & Roll Hall of Fame band the Rolling Stones (The Last Time; Satisfaction; Get Off of My Cloud; Paint It Black; Brown Sugar; Angie; Harlem Shuffle; Little Red Rooster; Start Me Up; Miss You; Beast of Burden), born July 26, 1943. (Mick Jagger 1965: V. K. Hietanen)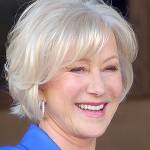 Helen Mirren is 77 (nee Helen Lydia Mironoff)
Academy, Tony, & Emmy Award-winning English actress of stage, TV (Jane Tennison on Prime Suspect), films (The Queen; Teaching Mrs. Tingle; Gosford Park; Calendar Girls; Hitchcock; Trumbo; The Madness of King George; Excalibur), born July 26, 1945. (Helen Mirren 2013 Photo: Angela George)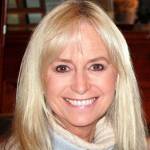 Susan George is 72
English actress of TV (EastEnders) and movies (Straw Dogs; Mandingo; Out of Season; Enter the Ninja; Summer Heat; The Jigsaw Man; That Summer of White Roses; A Small Town in Texas; Lightning, the White Stallion), born July 26, 1950. (Susan George 2008 Photo: Ian Brown LRPS / Walsyman0)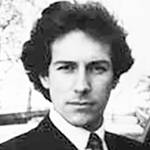 Nicholas Walker is 67 (nee Nicholas Paul Walker)

Colombian-American actor of TV (Trey Clegg on Capitol; General Hospital; Brad Huntingon on The Doctors; One Life to Live; The Young and the Restless; Frank Goodman on Santa Barbara; Matlock) and movies (Amnesia; Night Class), born July 26, 1955. (Nicholas Walker 1982 Capitol Photo: CBS)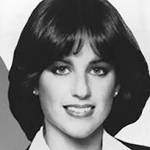 Dorothy Hamill is 66 ("America's Sweetheart")
Retired American U.S. national champion women's figure skater (1969, 1974-1976), 1976 World & Olympic Games ladies gold medalist, professional figure skater (Ice Capades; Broadway on Ice), created the Hamill Camel spin, born July 26, 1956. (Dorothy Hamill 1982 Photo: HBO)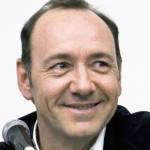 Kevin Spacey is 63 (nee Kevin Spacey Fowler)
Tony & Academy Award-winning American producer & actor of stage, TV (Frank Underwood on House of Cards; Wiseguy), and movies (American Beauty; The Usual Suspects; Pay it Forward; Beyond the Sea; Midnight in the Garden of Good and Evil), born July 26, 1959. (Kevin Space 2008 Photo: Pinguino k)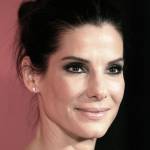 Sandra Bullock is 58 ("America's Sweetheart")
Academy Award-winning American-German producer & actress of TV and movies (The Blind Side; Crash; Speed; Miss Congeniality films; The Proposal; Gravity; While You  Were Sleeping; A Time to Kill; Murder by Numbers; Two Weeks Notice; 28 Days), born July 26, 1964. (Sandra Bullock 2013 Photo: Eva Rinaldi)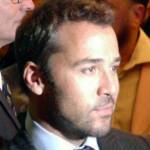 Jeremy Piven is 57

Emmy Award-winning American producer & actor of stage, TV (Ari Gold on Entourage; Spence Kovak on Ellen; The Larry Sanders Show; Mr. Selfridge; Cupid) and movies (The Real Thing; Grosse Pointe Blank; Old School; Smokin' Aces), born July 26, 1965. (Jeremy Piven 2008 Photo: Chris Harte Photography)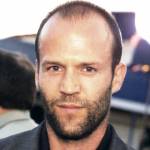 Jason Statham is 55
English model & action movie star (Snatch; The Transporter films; The Italian Job; The Mechanic movies; The Expendables films; Cellular; Crank; Killer Elite; Homefront; The Fate of the Furious; Spy movies; Safe; Parker; The Bank Job; Death Race; Revolver), born July 26, 1967. (Jason Statham 2008 Photo: Santiri)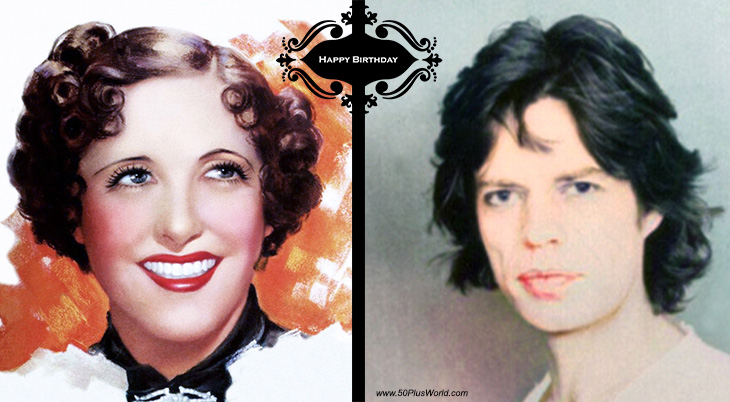 (Gracie Allen 1935 | Mick Jagger 1982: New Zealand Television 2 [colorized])
Happy Birthday to everyone celebrating their birthday on July 26th!
Remember These July 26th Famous Birthdays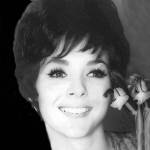 Kathryn Hays (nee Kay Piper; married & divorced Glenn Ford)
American actress of Broadway stages, television (Kim Hughes on As the World Turns 1972-2010 & One Life to Live; Leslie Jackson Bauer Norris on Guiding Light; The Road West; Mr. Novak; Surfside 6; Bonanza), and feature films (Ride Beyond Vengeance; Counterpoint; Yuma; Ladybug, Ladybug) (born July 26, 1933 – died Mar. 25, 2022; age 87). (Kathryn Hays 1962 Photo)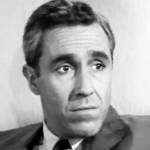 Jason Robards (nee Jason Nelson Robards Jr.)

Tony, Emmy, & Academy Award-winning American actor of stage, TV (Inherit the Wind), and movies (Any Wednesday; All the President's Men; Julia; Melvin and Howard; A Thousand Clowns; Magnolia; The St. Valentine's Day Massacre; Julius Caesar) (born July 26, 1922 – died Dec. 26, 2000; age 78). Jason Robards Jr. died of lung cancer. (Jason Robards 1965 A Thousand Clowns)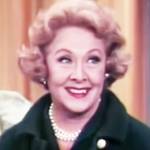 Vivian Vance (nee Vivian Jones)

American singer & actress of stage, TV (Ethel Mertz on I Love Lucy & The Lucy-Desi Comedy Hour; The Red Skelton Hour; Vivian Bagley on The Lucy Show; Here's Lucy; Rhoda; Guestward Ho!) and movies (The Great Race; The Blue Veil) (born July 26, 1909 – died Aug. 17, 1979; age 70). Vivian Vance died of breast cancer and bone cancer. (Vivian Vance 1967 The Lucy Show)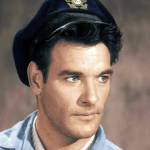 James Best (nee Jewel Franklin Guy)

American actor of TV (Sheriff Roscoe P. Coltrane on The Dukes of Hazzard) and films (Air Cadet; Seven Angry Men; Hot Summer Night; Last of the Badmen; Man on the Prowl; Verboten!; Gaby; Black Gold; Sounder; Winchester '73; Ode to Billy Joe) (born July 26, 1926 – died Apr. 6, 2015; age 88). James Best died of pneumonia complications. (James Best 1959 The Killer Shrews)  
Irish political activist, theatre critic, and playwright (Pygmalion; Caesar and Cleopatra; Captain Brassbound's Conversion; Major Barbra; Androcles and the Lion; Candida; Arms and the Man; The Philanderer) (born July 26, 1856 – died Nov. 2, 1950; age 94). George Bernard Shaw died of renal failure. (George Bernard Shaw 1922 Photo: Underwood & Underwood / Shadowland)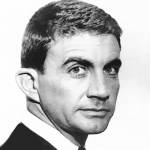 Blake Edwards (nee William Blake Crump)
American actor, screenwriter, producer, and director (Operation Petticoat; Breakfast at Tiffany's; Days of Wine and Roses; The Pink Panther films; The Great Race; Victor Victoria; Gunn; 10; Darling Lili; Panhandle; This Happy Feeling) (born July 26, 1922 – died Dec. 15, 2010; age 88). Blake Edwards died of pneumonia complications. (Blake Edwards 1967 Photo: APWirephoto)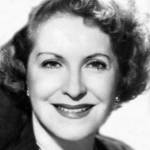 Gracie Allen (nee Grace Ethel Cecile Rosalie Allen)
American comedienne, wife of George Burns, and actress of stage, movies (The Gracie Allen Murder Case; College Holiday; The Big Broadcast of 1937; We're Not Dressing; Mr. and Mrs. North; Two Girls and a Sailor) and TV (The George Burns and Gracie Allen Show) (born July 26, 1895 – died  Aug. 27, 1964; age 69). Gracie Allen died of a heart attack. (Gracie Allen 1952 Photo: CBS TV)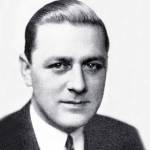 Kenneth Harlan (married 9 times – Marie Prevost, Phyllis McClure etc.)
American actor of classic & silent films (Danger Island; East Side – West Side; Bobbed Hair; Paradise Island; Twinkletoes; The Beautiful and Damned; Port of Hate; Gunsmoke Ranch; Blazing Sixes; They Met in a Taxi; The Shadow of the Eagle; Women Men Marry; A Million to One; Sunset Trail; Easy Pickings; Midnight Rose) (born July 26, 1895 – died Mar. 6, 1967; age 71). (Kenneth Harlan 1924)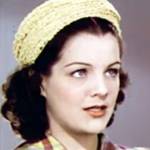 Marjorie Lord (nee Marjorie Wollenberg)
American actress of stage, TV (Clancy Williams on Make Room for Daddy & Make Room for Granddaddy) and movies (Boy, Did I Get a Wrong Number!; Rebel City; Stop That Cab; Masked Raiders; The Strange Mrs. Crane) (born July 26, 1918 – died Nov. 28, 2015; age 97). Marjorie Lord died of natural causes. (Marjorie Lord 1939 The Middleton Family at the New York World's Fair)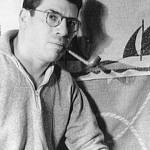 Paul Gallico
American sports columnist, short story writer & novelist (Lou Gehrig: Pride of the Yankees; The Snow Goose: A Story of Dunkirk; The Poseidon Adventure; Trial by Error; Love of Seven Dolls; Mrs. 'Arris Goes to Paris; Manxmouse; Thomasina, the Cat Who Thought She Was God; Matilda; The Small Miracle) (born July 26, 1897 – died July 15, 1976; age 78). (Paul Gallico 1937: Carl Van Vechten)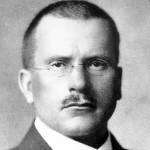 Carl Jung
Swiss research scientist, psychoanalyst and psychiatrist, founder of analytical psychology (Jungian analysis), Sigmund Freud peer and early collaborator, developer of psychological concepts, and author (born July 26, 1875 – died June 6 1961; age 85). Cause of death for Carl Jung is unknown. (Carl Jung Photo: Ortsmuseum Zollikon)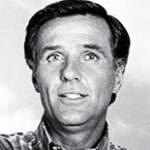 Kiel Martin (nee Kiel Urban Mueller)
American musician, stand-up comedian, and actor of stage, TV (Det. J.D. LaRue on Hill Street Blues; Boys Will Be Boys; The Virginian; The Edge of Night; L.A. Law), & films (The Panic in Needle Park; Trick Baby; Lolly-Madonna XXX; Moonrunners) (born July 26, 1944 – died Dec. 28, 1990 ;age 46). Kiel Martin died of lung cancer. (Kiel Martin c. 1987:Fox Broadcasting Company)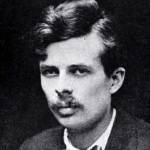 Aldous Huxley
English philosopher, pacificist, satirist, magazine editor (Oxford Poetry), non-fiction writer (The Doors of Perception; Ends and Means), novelist (Brave New World; After Many a Summer; Point Counter Point) & screenwriter (Madame Curie; Jane Eyre) (born July 26, 1894 – died Nov. 22, 1963; age 69). Aldous Huxley died of laryngeal cancer. (Aldous Huxley 1923 Photo: Shadowland)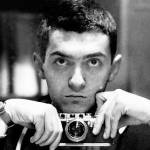 Stanley Kubrick
American photographer, screenwriter, movie producer, & director (Paths of Glory; The Shining; Spartacus; Lolita; Dr. Strangelove; 2001: A Space Odyssey; A Clockwork Orange; Barry Lyndon; Full Metal Jacket; The Killing) (born July 26, 1928 – died Mar. 7, 1999; age 70). Stanley Kubrick died of a heart attack. (Stanley Kubrick 1949 Photo: Stanley Kubrick / Look Magazine)
Jan Berenstain (nee Janice Marian Grant)
American WWII Army Corps of Engineers draft artist, co-author & illustrator of The Berenstain Bears children's books with her husband Stan Berenstain (The Big Honey Hunt; He Bear, She Bear; The Spooky Old Tree; The Berenstain Bears and the Sitter) (born July 26, 1923 – died Feb. 24, 2012; age 88). Jan Berenstain died of a stroke. (Jan Berenstain 1985 Photo: Jack Rosen)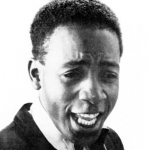 Bobby Hebb (nee Robert Von Hebb)
American soul & R&B musician, and singer-songwriter (Sunny; A Natural Man; Night Train to Memphis; Love Me; A Satisfied Mind), and performer of stage & TV (The Swinging Sounds of Expo 67; Where the Action Is) (born July 26, 1938 – died Aug. 3, 2010; age 72). Cause of death for Bobby Hebb was lung cancer. (Bobby Hebb 1966 Photo: Philips Records)
*Images are public domain or Creative Commons licensed & sourced via Wikimedia Commons, Vimeo, or Flickr, unless otherwise noted*