May 15th Birthdays
If you were born on May 15th you share a celebrity birthday with these famous people: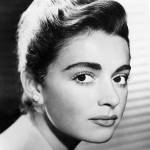 Anna Maria Alberghetti is 87 (ex of Claudio Guzman)
Tony Award-winning Italian singer-actress of stage (Carnival), movies (Here Comes the Groom; The Whole Shebang; Ten Thousand Bedrooms; The Last Command; Duel at Apache Wells; Cinderfella), and TV (The Ed Sullivan Show), born May 15, 1936. (Anna Maria Alberghetti 1959 Photo: CBS TV)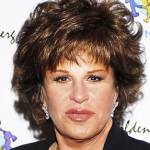 Lainie Kazan is 83 (nee Lainie Levine)
American singer-actress of stage, TV (The Paper Chase; St. Elsewhere; The Nanny; Desperate Housewives; My Big Fat Greek Life; Baretta; Columbo), and movies (Lady in Cement; My Favorite Year; 29th Street; My Big Fat Greek Wedding films), born May 15, 1940. (Lainie Kazan 2007 Photo: John B. Mueller)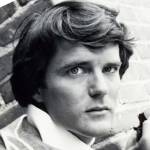 Nicholas Hammond is 73
American-Australian actor of movies (Friedrich von Trapp in The Sound of Music; Lord of the Flies), stage, and TV (Peter Parker on The Amazing Spider-Man; General Hospital; Falcon Crest; Dallas; Gunsmoke; The Waltons; Hawaii Five-O), born May 15, 1950. (Nicholas Hammond 1977 Photo: CBS TV)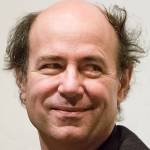 Frank Wilczek is 72
American theoretical physicist, mathematician (asymptotic freedom in the theory of the strong interaction), co-winner of the 2004 Nobel Prize in Physics, and Professor of Physics at MIT Center for Theoretical Physics, born May 15, 1951. (Franz Wilczek 2007 Photo: Kenneth C. Zirkel)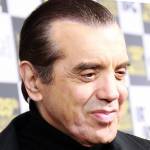 Chazz Palminteri is 71 (nee Calogero Lorenzo Palminteri)
American producer, screenwriter & actor of TV (Rizzoli & Isles; Modern Family; Wiseguy; Blue Bloods) and movies (A Bronx Tale; Bullets Over Broadway; The Usual Suspects; Faithful; Mulholland Falls; Running Scared; Analyze This; Yonkers Joe), born May 15, 1952. (Chazz Palminteri 2010 Photo: Tomdog)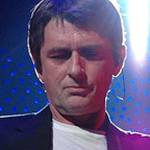 Mike Oldfield is 70
Grammy Award-winning British progressive rock multi-instrumentalist musician (guitar, keyboards, drums, tubular bells), singer, and composer (Mike Oldfield's Single / Tubular Bells; Moonlight Shadow; Family Man), born May 15, 1953. (Mike Oldfield 2006 Photo: Alex Schweigert)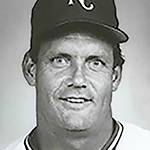 George Brett is 70
Baseball Hall of Fame American professional baseball player, Kansas City Royals MLB DH & third baseman (1973-1993), 1980 AL MVP, Silver Slugger & Gold Glove Award-winner, 13-time All-Star (1976-1988) & 1985 World Series Champion, born May 15, 1953. (George Brett 1988 Photo)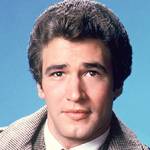 Lee Horsley is 68
American narrator, host, and actor of stage, audiobooks (Lonesome Dove), TV (Matt Houston; Ethan Allen Cord on Guns of Paradise; Nero Wolfe; Bodies of Evidence; Hawkeye), and movies (The Sword and the Sorcerer; Django Unchained), born May 15, 1955. (Lee Horsley 1981 Nero Wolfe Photo: Ed)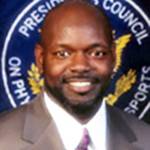 Emmitt Smith is 54 (nee Emmitt James Smith III)
Pro Football Hall of Fame American football player, NFL running back (Dallas Cowboys – 3x Super Bowl Champs 1992, 1993, 1995), 1990 NFL Offensive Rookie of the Year, & 1993 Super Bowl MVP, born May 15, 1969. (Emmitt Smith 2012 Photo: US Dept. of Health and Human Services)
David Charvet is 51 (ex of Brooke Burke)
French singer, model & actor of TV series (Matt Brody on Baywatch; Craig Field on Melrose Place; Dancing With the Stars; The Superstars) and films (Prisoners of the Sun; Meet Prince Charming; The Perfect Teacher; Angel Flight Down; Derby; Secuced and Betrayed), born May 15, 1972.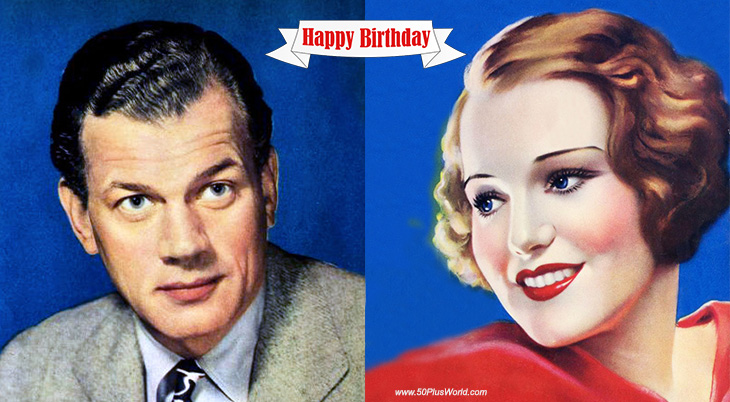 (Joseph Cotten 1944 | Constance Cummings 1934)
Happy Birthday to everyone celebrating their birthday on May 15th!
Remember These May 15th Famous Birthdays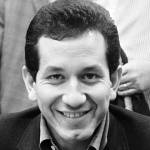 Trini Lopez (nee Trinidad López III)
American singer (If I Had a Hammer; Michael; Lemon Tree; The Bramble Bush; I'm Comin' Home, Cindy), guitar player, host & actor of TV (Hullabaloo; Adam-12) and movies (Marriage on the Rocks; The Dirty Dozen; The Phynx; Antonio) (born May 16, 1937 – died Aug. 11, 2020; age 83). Trini Lopez died of COVID-19 complications. (Trini Lopez 1963 Photo: Nationaal Archief)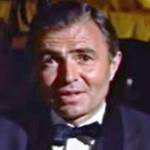 James Mason (married Clarissa Kaye; ex of Pamela Mason)

English movie star (The Desert Fox; A Star is Born; 20,000 Leagues Under the Sea; Lolita; North by Northwest; A Touch of Larceny; Georgy Girl; Heaven Can Wait; The Boys from Brazil; Madame Bovary; Botany Bay; Voyage of the Damned) (born May 15, 1909 – died July 27, 1984; age 75). James Mason died of a heart attack. (James Mason 1956 Bigger Than Life Trailer)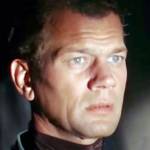 Joseph Cotten (nee Joseph Cheshire Cotten Jr.; married Patricia Medina)

American actor of radio, stage, TV (The Joseph Cotten Show: On Trial) and movies (Citizen Kane; The Magnificent Ambersons; Gaslight; The Farmer's Daughter; Portrait of Jennie; Niagara; Hush…Hush, Sweet Charlotte; Airport '77; The Third Man; Under Capricorn) (born May 15, 1905 – died Feb. 6, 1994; age 88).  Joseph Cotten died of pneumonia. (Joseph Cotten 1947 Duel in the Sun)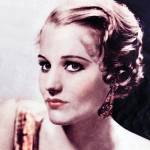 Constance Cummings (nee Constance Cummings Halverstadt)
Tony-winning American actress of stage & films (Blithe Spirit; Lover Come Back; Washington Merry Go Round; Glamour; This Man is Mine; Seven Sinners; Strangers on a Honeymoon; Remember Last Night?; The Criminal Code; The Mind Reader) (born May 15, 1910 – died Nov. 23, 2005; age 95). Constance Cummings died of natural causes. (Constance Cummings 1932 Photoplay)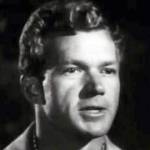 Bill Williams (nee Herman August Wilhelm Katt)
American actor of TV (The Adventures of Kit Carson; Date With the Angels; Assignment: Underwater; Perry Mason; Batman) & movies (Rio Lobo; Hell to Eternity; Son of Paleface; The Cariboo Trail; The Storm Rider; Apache Ambush; The Broken Star) (born May 15, 1915 – died Sept. 21, 1992; age 77). Married Barbara Hale; father of William Katt. (Bill Williams 1952 The Pace That Thrills)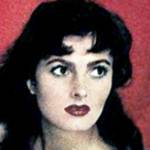 Ursula Thiess (nee Ursula Schmidt; married Robert Taylor)
German fashion model, "The Most Beautiful Girl in the World" according to RKO press releases & Modern Screen's "Most Promising Star of 1952", actress of TV (Lisa Bonay on The Detectives; 77 Sunset Strip) and films (Bandido!; The Americano; Bengal Brigade; The Iron Glove; Monsoon; Keepers of the Night) (born May 15, 1924 – died June 19, 2010; age 86). (Ursula Thiess 1952)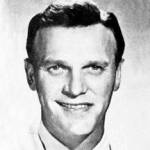 Eddy Arnold (nee Richard Edward Arnold)
Country Music Hall of Fame American singer (It's a Sin; Bouquet of Roses; Make the World Go Away; There's Been a Change in Me; Easy on the Eyes; You Don't Know Me; Cattle Call; What is Life Without Love; Just a Little Lovin'; A Heart Full of Love; One Kiss Too Many; I'm Throwing Rice; I'll Hold You in My Heart; Anytime) (born May 15, 1918 – died May 8, 2008; age 89). (Eddy Arnold 1954)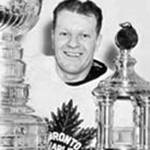 Turk Broda (nee Walter Edward Broda)
Hockey Hall of Fame Canadian pro hockey player, NHL goalie (Toronto Maple Leafs 1935-1951), Vezina Trophy winner, 1942 Stanley Cup champion,  junior hockey coach  (QHL – Ottawa Senators; OHA/OHL Toronto Marlboros), (born May 15, 1914 – died Oct. 17, 1972; age 58). Turk Broda died of a heart attack. (Turk Broda 1948 Photo: Toronto Maple Leafs)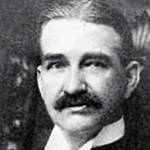 L. Frank Baum (nee Lyman Frank Baum)
American actor, theatre producer, playwright, newspaper reporter & publisher, best-selling children's short story writer & novelist (The Wonderful Wizard of Oz; Father Goose: His Book; American Fairy Tales; The Last Egyptian; The Emerald City of Oz), and silent movie producer (Oz Films) (born May 15, 1856 – died May 6, 1919; age 62). (L. Frank Baum 1914: Moving Picture World)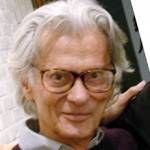 Richard Avedon (ex of Doe Avedon)
American fashion (Christian Dior; Vogue) and portrait photographer (Audrey Hepburn, Buster Keaton, Marilyn Monroe), whose works are featured in magazines (Life), books (The American West), art galleries, and museums (born May 15, 1923 – died Oct. 1, 2004; age 81). Richard Avedon died of cerebral hemorrhage complications. (Richard Avedon 2004 Photo:blaze6t9)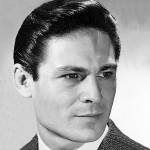 Joseph Wiseman (married Pearl Lang)
Canadian actor of stage, TV (Masala; Crime Story) and movies (Detective Story; The Silver Chalice, Dr. No; The Valachi Papers; The Betsy; The Apprenticeship of Duddy Kravitz; Viva Zapata!; Buck Rogers in the 25th Century) (born May 15, 1918 – died Oct. 19, 2009; age 91). Cause of death for Joseph Wiseman is unknown. (Joseph Wiseman 1950 Photo: Kate O'Brien)
Gordon Mills
British-Indian music producer, songwriter (Ten Guitars; Not Responsible; Lady Godiva; It's Not Unusual; I'll Never Let You Go; I'm the Lonely One; I'll Never Get Over You; Clair), & music talent manager (Engelbert Humperdinck; Tom Jones; Gilbert O'Sullivan) (born May 15, 1935 – died July 29, 1986; age 51). Gordon Mills died of stomach cancer.
*Images are public domain or Creative Commons licensed & sourced via Wikimedia Commons, Vimeo, or Flickr, unless otherwise noted*