February 19th Birthdays
If you were born on February 19th you share a celebrity birthday with these famous people:
Smokey Robinson (nee William Robinson Jr.)
American Rock & Roll Hall of Fame songwriter (My Guy) and lead singer of The Miracles (My Girl; The Way You Do The Things You Do; Shop Around; I Second That Emotion; The Tears of a Clown; Ooo Baby Baby; The Tracks of My Tears), born February 19, 1940. (Smokey Robinson 1966 Photo: Billboard)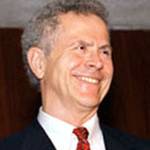 Homer Hickam (nee Homer Hadley Hickam Jr.)
American former NASA aerospace engineer, non-fiction author (Rocket Boys; October Sky; The Coalwood Way; Sky of Stone; The Far Reaches; Back to the Moon: A Novel), and decorated Vietnam War veteran (Bronze Star), born February 19, 1943. (Homer Hickam 1999 Photo: NASA / MSFC)
Canadian Juno Award-winning songwriter and lead guitarist of Loverboy (Turn Me Loose; The Kid is Hot Tonite; Working for the Weekend; When It's Over; Hot Girls in Love; Lovin' Every Minute of It; Heaven in Your Eyes; Lucky Ones), born February 19, 1946. (Paul Dean 1970s Photo: Annie Leibovitz / Columbia)
Stephen Nichols 
American actor of TV sitcoms & soap operas (Steve Johnson on Days of Our Lives; Stefan Cassadine on General Hospital & Port Charles; The Young and the Restless; Empty Nest) and movies (Cover Me; Soapdish; Deep Cover), born February 19, 1951. (Stephen Nichols c. 1985 Days of Our Lives Photo: NBC)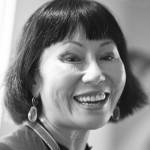 Amy Tan 
American writer, novelist (The Joy Luck Club; The Kitchen God's Wife; The Bonesetter's Daughter; The Hundred Secret Senses; The Valley of Amazement; Rules For Virgins), & children's author (Sagwa, the Chinese Siamese Cat; The Moon Lady), born February 19, 1952. (Amy Tan 2008: David Sifry)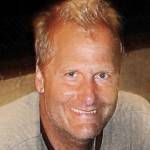 Jeff Daniels (nee Jeffrey Warren Daniels)
Emmy Award-winning American actor of TV (The Newsroom; Godless) and movies (Dumb and Dumber; Something Wild; The Purple Rose of Cairo; Terms of Endearment; Speed; Gettysburg; Pleasantville; 101 Dalmatians; Looper; Marie; Heartburn), born February 19, 1955. (Jeff Daniels 2006 Photo: brad lindert)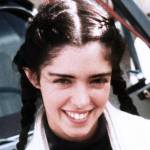 Kathleen Beller (married Thomas Dolby)
American actress of TV (Kirby Anders on Dynasty; Liza Walton Kaslo Sentell Kendall on Search for Tomorrow; The Bronx Zoo; The Blue and the Gray; The Manions of America) and movies (Promises in the Dark; The Godfather: Part II), born February 19, 1956. (Kathleen Beller 1982 Photo: David Swift)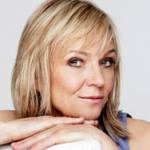 Helen Fielding (partner of Kevin Curran)
English screenwriter and chicklit novelist (Bridget Jones's Diary; Bridget Jones: The Edge of Reason; Olivia Joules and the Overactive Imagination; Bridget Jones: Mad About the Boy; Bridget Jones's Baby: The Diaries; Cause Celeb) born February 19, 1958. (Helen Fielding 2009 Photo: HFprofemail at en.wikipedia) 
Czechoslovakian-Australian retired professional tennis player, #3 world ranked (1984), and 5-time Grand Slam winner (Singles – Australian Open 1980 & 1987, French Open 1981, US Open 1985; Doubles – US Open 1989) born February 19, 1962. (Hana Mandlíková c. 1980s Photo: Etsuko624)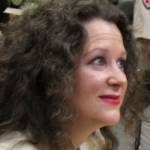 Laurell K. Hamilton (nee Laurell Kaye Klein)
Best-selling American fantasy writer of comics & books (Anita Blake: Vampire Hunter series – Guilty Pleasures; Bloody Bones; Kiss the Dead) and romance novelist (Merry Gentry series – A Kiss of Shadows; A Stroke of Midnight) born February 19, 1963. (Laurell K. Hamilton 2006 Photo: Glen Steven Colen)
Seal (nee Henry Olusegun Adeola Samuel; ex of Heidi Klum)
Ivor Novello & Grammy Award-winning English singer-songwriter (Kiss From a Rose; Crazy; Killer; The Beginning; Newborn Friend; Get it Together; Love's Divine; Prayer for the Dying; Don't Cry; Fly Like an Eagle; Amazing; Future Love Paradise), born February 19, 1963. (Seal 2012 Photo: Eva Rinaldi)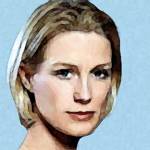 Jessica Tuck
American actress of TV (Gillian Gray on Judging Amy; Megan Gordan Harrison on One Life to Live; Nan Flanagan on True Blood; Sunset Beach; Days of Our Lives; General Hospital; Murder One; Saving Grace) and film (Mr. Write; Super 8), born February 19, 1963. (Jessica Tuck Painting: A. Hamilton)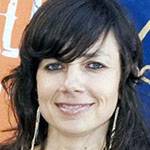 Justine Bateman (sister of Jason Bateman)
American actress of TV (Mallory Keaton on Family Ties; Men Behaving Badly; Men in Trees; Desperate Housewives; Easy to Assemble) and movies (Satisfaction; The Closer; Primary Motive; The Night We Never Met), born February 19, 1966. (Justine Bateman 2007 Photo: sagindie)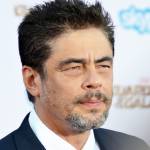 Benicio Del Toro
Academy Award-winning Puerto Rican-Spanish actor of movies (Traffic; The Usual Suspects; Che; Sicario; The Fan; Money For Nothing; Excess Baggage; Snatch) and TV (Drug Wars: The Camarena Story), born February 19, 1967. (Benicio Del Toro 2014 Photo: Red Carpet Report on MingleMediaTV)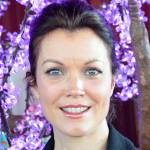 Bellamy Young (nee Amy Maria Young)
American actress of TV (Mellie Grant on Scandal; Courtney Evans on Another World; Dirty Sexy Money; Criminal Minds: American Dreams; CSI: Miami; Scrubs; Law & Order), and movies (The Night Stalker; Simple Things; One, Two, Many), born February 19, 1970. (Bellamy Young 2013 Photo: Mingle MediaTV)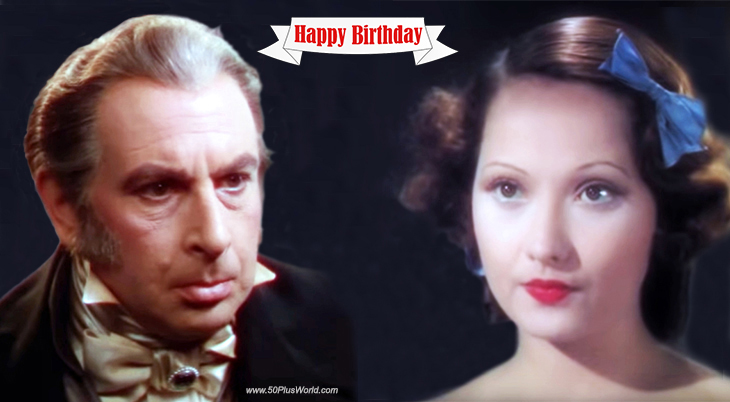 (Cedric Hardwicke 1935 Becky Sharp | Merle Oberon 1938 The Divorce of Lady X)
Happy Birthday to everyone celebrating their birthday on February 19th!
Remember These February 19th Famous Birthdays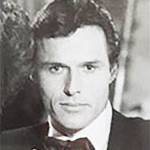 Michael Nader (aka Mike Nader; nephew of George Nader)
American actor of TV (Dex Dexter on Dynasty; Dimitri Marick on All My Children; Lucky Chances; Gidget; Bare Essence; Lady Mobster) and 1960s beach movies (How to Stuff a Wild Bikini; Ski Party; Sergeant Dead Head; The Finishing Touch; Beach Blanket Bingo) (born Feb.19, 1945 – died Aug. 23, 2021; age 76). (Michael Nader 1983 Dynasty Photo: ABC)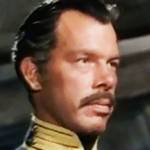 Lee Marvin (ex-partner of Michelle Triola Marvin)
Academy Award-winning American actor of movies (Cat Ballou; The Man Who Shot Liberty Valance; The Killers; Donovan's Reef; The Dirty Dozen; Paint Your Wagon; Monte Walsh; Avalanche Express; Gorky Park; The Delta Force) and TV (Det. Frank Ballinger on M Squad) (born Feb. 19, 1924 – died Aug. 29, 1987; age 63). Lee Marvin died of a heart attack. (Lee Marvin 1953 Seminole)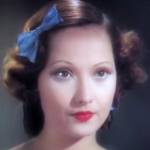 Merle Oberon (nee Estelle Merle O'Brien Thompson; "Queenie")
British-Indian actress of films (The Scarlet Pimpernel; Wuthering Heights; That Uncertain Feeling; Désirée; Hotel; The Dark Angel; Dark Waters; Désirée; Deep in My Heart; Berlin Express; I, Claudius; Thunder in the East) & TV (born Feb. 19, 1911 – died Nov. 23, 1979; age 68). Married Robert Wolders; ex of Alexander Korda, Lucien Ballard. (Merle Oberon 1938 The Divorce of Lady X)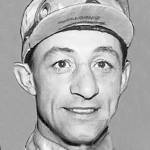 Eddie Arcaro (nee George Edward Arcaro)
American Thoroughbred Horse Racing and National Museum of Racing Hall of Fame jockey, 2-time Triple Crown winner (Whirlaway 1941; Citation 1948), and 1953 George Woolf Memorial Jockey Award-winner (born Feb. 19, 1916 – died Nov. 14, 1997; age 81). Cause of death for Eddie Arcaro was liver cancer. (Eddie Arcaro 1955 Photo: Central Press Association)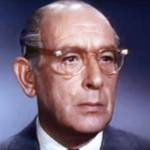 Cedric Hardwicke (ex of Helena Pickard)
English actor of TV (The Gertrude Berg Show) & films (Suspicion; King Solomon's Mines; Tom Brown's School Days; Stanley and Livingstone; The Hunchback of Notre Dame; I Remember Mama; Gaby; Nicholas Nickleby; The Desert Fox; Lured; Tycoon; Sentimental Journey) (born Feb. 19, 1893 – died Aug. 6, 1964; age 71). Cedric Hardwicke died of COPD. (Cedric Hardwicke 1948 Rope Trailer)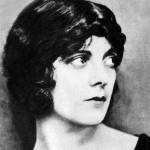 Alma Rubens (married Ricardo Cortez)
American silent film actress (She Goes to War; Show Boat; Restless Souls; East Lynne; The Masks of the Devil; The Heart of Salome; Is Love Everything; The Cold Deck; Humoresque; The Half-Breed; A Man's Country;) (born Feb 19, 1897 – died Jan. 21, 1931; age 33). Ex of Franklyn Farnum, Daniel Goodman. Alma Rubens died of bronchitis and pneumonia. (Alma Rubens 1923: Muray)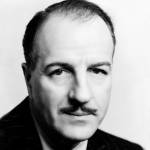 Louis Calhern (nee Carl Henry Vogt; ex of Ilka Chase, Natalie Schafer)
American movie actor (High Society; Forever, Darling; Blackboard Jungle; Athena; Executive Suite; Julius Caesar; The Asphalt Jungle; The Red Pony; Notorious; The Bridge of San Luis Rey; Heaven Can Wait; Duck Soup; The Bad and the Beautiful) (born Feb. 19, 1895 – died May 12, 1956; age 61). Louis Calhern died of a heart attack. (Louis Calhern 1947 Photo: Vandamm)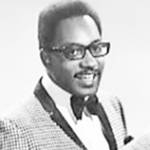 Bobby Rogers (nee Robert Edward Rogers)

American tenor singer with Smokey Robinson and The Miracles, Motown songwriter (The Way You Do The Things You Do, One More Heartache, Going to a Go-Go), and member of the Rock & Roll Hall of Fame (born Feb. 19, 1940 – died Mar. 3, 2013; age 73). Bobby Rogers died of diabetes complications. (Bobby Rogers 1972 Smokey Robinson & the Miracles Photo: James Kriegsman)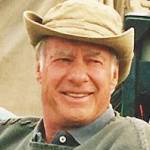 John Frankenheimer
Emmy Award-winning American director of movies (Birdman of Alcatraz; The Manchurian Candidate; Black Sunday; Seven Days in May; Ronin; Grand Prix; The Holcroft Covenant; 52 Pick-Up; Reindeer Games) and TV (Playhouse 90; Climax!) (born Feb. 19, 1930 – died July. 6, 2002; age 72). John Frankenheimer died of a stroke. (John Frankenheimer c 1995 Photo: Andre E King at English Wikipedia)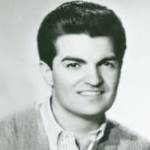 Bob Engemann
American singer with Vocal Group Hall of Fame trio The Lettermen (When I Fall in Love; Theme From a Summer Place; Hurt So Bad; The Way You Look Tonight; Five O'Clock World) (born Feb. 19, 1936 – died June 23, 2013; age 86). Bob Engemann died of heart bypass surgery complications. (Bob Engemann 1967 The Lettermen Photo: William Morris Agency Inc. / Capitol Records)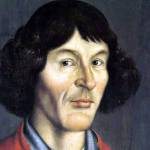 Nicolaus Copernicus
Polish multilingual translator, diplomat, mathematician, physician, and astronomer whose theory of the universe (Copernican Theory) revolving around the sun (heliocentrism) was outlined in his book On the Revolutions of the Celestial Spheres (1543), and contributed to the development of modern science (born Feb. 19, 1473 – died May 24, 1543; age 70). 
*Images are public domain or Creative Commons licensed & sourced via Wikimedia Commons or Flickr, unless otherwise noted*