February 19th Birthdays
If you were born on February 19th you share a birthday with these famous people:
Smokey Robinson is 78 (nee William Robinson Jr.)
American Rock & Roll Hall of Fame singer-songwriter of The Miracles (My Girl; The Way You Do The Things You Do; Shop Around; I Second That Emotion; The Tears of a Clown; Ooo Baby Baby; The Tracks of My Tears), and senior born February 19, 1940. (Smokey Robinson 1966 Photo: Billboard)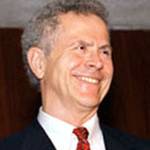 Homer Hickam is 75 (nee Homer Hadley Hickam Jr.)
Septuagenarian American senior, retired NASA aerospace engineer, author (Rocket Boys; October Sky; The Coalwood Way; Sky of Stone; The Far Reaches; Back to the Moon: A Novel), and decorated Vietnam War veteran (Bronze Star), born February 19, 1943. (Homer Hickam 1999 Photo: NASA / MSFC)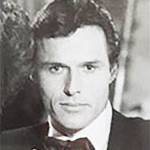 Michael Nader is 73
American actor of TV (Dex Dexter on Dynasty; Dimitri Marick on All My Children; Lucky Chances; Gidget; Bare Essence), 1960s beach movies (How to Stuff a Wild Bikini; Ski Party; Sergeant Dead Head), and septuagenarian senior citizen born February 19, 1945. (Michael Nader 1983 Dynasty Photo: ABC)
Paul Dean is 72

Canadian Juno Award-winning songwriter and lead guitarist of Loverboy (Turn Me Loose; The Kid is Hot Tonite; Working for the Weekend; When It's Over; Hot Girls in Love; Lovin' Every Minute of It; Heaven in Your Eyes), born February 19, 1946. 
Stephen Nichols is 67
Senior citizen, American actor of TV (Steve Johnson on Days of Our Lives; Stefan Cassadine on General Hospital & Port Charles; The Young and the Restless; Empty Nest) and movies (Cover Me; Soapdish), born February 19, 1951. (Stephen Nichols c. 1985 Days of Our Lives Photo: NBC)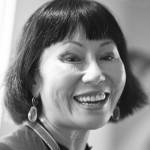 Amy Tan is 66
American writer, novelist (The Joy Luck Club; The Kitchen God's Wife; The Bonesetter's Daughter; The Hundred Secret Senses; The Valley of Amazement), children's author (Sagwa, the Chinese Siamese Cat), and senior born February 19, 1952. (Amy Tan 2008 Photo: David Sifry)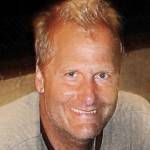 Jeff Daniels is 63 (nee Jeffrey Warren Daniels)
Emmy Award-winning American actor of TV (The Newsroom) and movies (Dumb and Dumber; Something Wild; The Purple Rose of Cairo; Terms of Endearment; Speed; Gettysburg; Pleasantville; 101 Dalmatians), born February 19, 1955. (Jeff Daniels 2006 Photo: brad lindert)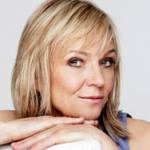 Helen Fielding is 60
English screenwriter and chicklit novelist (Bridget Jones's Diary; Bridget Jones: The Edge of Reason; Olivia Joules and the Overactive Imagination; Bridget Jones: Mad About the Boy; Bridget Jones's Baby: The Diaries; Cause Celeb) born February 19, 1958. (Helen Fielding 2009 Photo: HFprofemail at en.wikipedia) 
Hana Mandlíková is 56
Czechoslovakian-Australian retired professional tennis player, #3 world ranked (1984), and 5-time Grand Slam winner (Singles - Australian Open 1980 & 1987, French Open 1981, US Open 1985; Doubles - US Open 1989) born February 19, 1962. (Hana Mandlíková c. 1980s Photo: Etsuko624)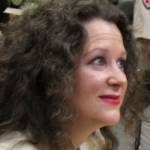 Laurell K. Hamilton is 55 (nee Laurell Kaye Klein)
American fantasy writer (Anita Blake: Vampire Hunter series - Guilty Pleasures; Bloody Bones; Kiss the Dead) and romance novelist (Merry Gentry series - A Kiss of Shadows; A Stroke of Midnight) born February 19, 1963. (Laurell K. Hamilton 2006 Photo: Glen Steven Colen)
Seal is 55 (nee Henry Olusegun Adeola Samuel)
Grammy Award-winning English singer-writer (Kiss From a Rose; Crazy; Killer; The Beginning; Newborn Friend; Get it Together; Love's Divine; Prayer for the Dying; Don't Cry; Fly Like an Eagle; Amazing), born February 19, 1963. (Seal 2012 Photo: Eva Rinaldi)
Jessica Tuck is 55
American actress of TV (Gillian Gray on Judging Amy; Megan Gordan Harrison on One Life to Live; True Blood; Sunset Beach; Days of Our Lives; General Hospital; Murder One; Saving Grace) and film (Mr. Write; Super 8), born February 19, 1963. 
Justine Bateman is 52
American actress of TV (Mallory Keaton on Family Ties; Men Behaving Badly; Men in Trees; Desperate Housewives; Easy to Assemble) and movies (Satisfaction; The Closer; Primary Motive; The Night We Never Met), born February 19, 1966. (Justine Bateman 2007 Photo: sagindie)
Benicio Del Toro is 51
Academy Award-winning Puerto Rican-Spanish actor in movies (Traffic; The Usual Suspects; Che; Sicario; The Fan; Money For Nothing; Excess Baggage; Snatch) and TV (Drug Wars: The Camarena Story), born February 19, 1967. (Benicio Del Toro 2014 Photo: Red Carpet Report on MingleMediaTV)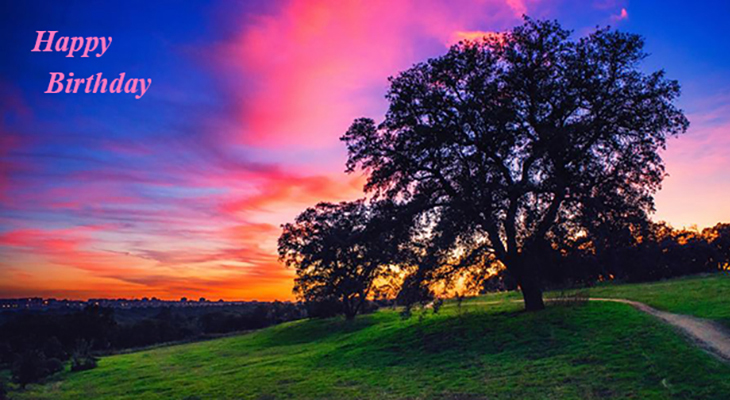 (Photo: Alberto Restifo via Unsplash)
Happy Birthday to everyone celebrating their birthday on February 19, 2018!
And remembering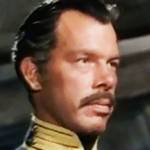 Lee Marvin
Academy Award-winning American actor in movies (Cat Ballou; The Man Who Shot Liberty Valance; The Killers; Donovan's Reef; The Dirty Dozen; Paint Your Wagon; Monte Walsh; Avalanche Express; Gorky Park; The Delta Force), and TV (M Squad) (born Feb. 19, 1924 - died Aug. 29, 1987; age 63). Lee Marvin died of a heart attack. (Lee Marvin 1953 Seminole Screenshot)  
Merle Oberon (nee Estelle Merle O'Brien Thompson; "Queenie")
British-Indian actress in movies (The Scarlet Pimpernel; The Divorce of Lady X; Wuthering Heights; Désirée; Hotel; The Dark Angel; That Uncertain Feeling; Dark Waters; Désirée; Deep in My Heart; Berlin Express) and TV (Assignment Foreign Legion) (born Feb. 19, 1911 - died Nov. 23, 1979; age 68). Merle Oberon died after a stroke. (Merle Oberon 1943 The Scarlet Pimpernel Screenshot)
Eddie Arcaro (nee George Edward Arcaro)
American Thoroughbred Horse Racing and National Museum of Racing Hall of Fame jockey, 2-time Triple Crown winner (Whirlaway 1941; Citation 1948), and 1953 George Woolf Memorial Jockey Award-winner (born Feb. 19, 1916 - died Nov. 14, 1997; age 81). Cause of death for Eddie Arcaro was liver cancer. (Eddie Arcaro 1955 Photo: Central Press Association)
Louis Calhern (nee Carl Henry Vogt)
American movie actor (High Society; Forever, Darling; Blackboard Jungle; Athena; Executive Suite; Julius Caesar; The Magnificent Yankee; The Asphalt Jungle; The Red Pony; Notorious; The Bridge of San Luis Rey; Heaven Can Wait; Duck Soup) (born Feb. 19, 1895 - died May 12, 1956; age 61). Louis Calhern died of a heart attack. (Louis Calhern 1947 Photo: Vandamm)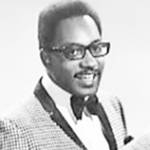 Bobby Rogers (nee Robert Edward Rogers)

American tenor singer with Smokey Robinson and The Miracles, Motown songwriter (The Way You Do The Things You Do, One More Heartache, Going to a Go-Go), and member of the Rock & Roll Hall of Fame (born Feb. 19, 1940 - died Mar. 3, 2013; age 73). Bobby Rogers died of diabetes complications. (Bobby Rogers 1972 Smokey Robinson & the Miracles Photo: James Kriegsman)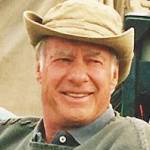 John Frankenheimer
Emmy Award-winning American director of movies (Birdman of Alcatraz; The Manchurian Candidate; Black Sunday; Seven Days in May; Ronin; Grand Prix; The Holcroft Covenant; 52 Pick-Up; Reindeer Games) and TV (Playhouse 90; Climax!) (born Feb. 19, 1930 - died July. 6, 2002; age 72). John Frankenheimer died of a stroke. (John Frankenheimer c 1995 Photo: Andre E King at English Wikipedia)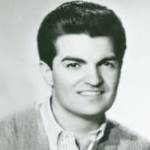 Bob Engemann
American singer with Vocal Group Hall of Fame trio The Lettermen (When I Fall in Love; Theme From a Summer Place; Hurt So Bad; The Way You Look Tonight; Five O'Clock World) (born Feb. 19, 1936 - died June 23, 2013; age 86). Bob Engemann died of heart bypass surgery complications. (Bob Engemann 1967 The Lettermen Photo: William Morris Agency Inc. / Capitol Records)
*Images are public domain or Creative Commons licensed & sourced via Wikimedia Commons or Flickr, unless otherwise noted*