Celebrating Seniors - Cheryl Ladd Turns 65
Menopause spokeswoman, actress Cheryl Jean Stoppelmoor was born on July 12, 1951 in Huron, South Dakota. Below, a young Cheryl Stoppelmoor (Cheryl Ladd).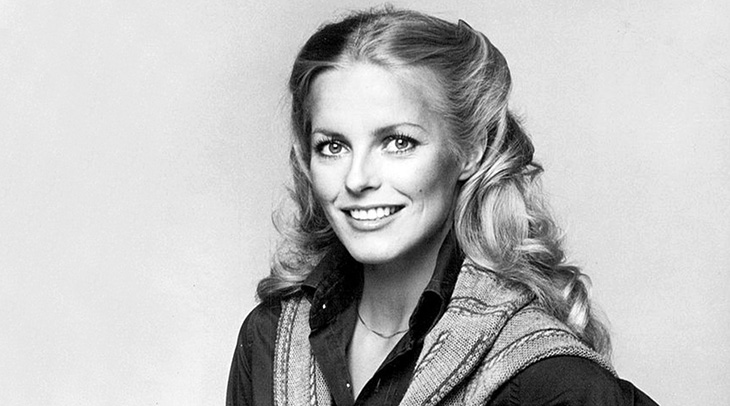 (Cheryl Ladd 1977 Charlie's Angels Photo: ABC Television)
Cheryl Stoppelmoor arrived in Hollywood in 1971 to make her mark in music. Her first big gig was on 8 episodes of the children's animated series Josie and the Pussycats, as the singing voice of Melody Valentine; by this time, she was sometimes using the stage name of Cherie Moor. Josie and the Pussycats released several singles in 1970.
In subsequent episodic television jobs on popular baby boomer TV series beginning in 1972, such as The Rookies, Ironside, The Partridge Family, Streets of San Francisco, and Police Woman, her birth name of Cheryl Stoppelmoor appears in the credits. While appearing in the made-for-television movie Satan's School For Girls (1973), Cheryl met actress and future Charlie's Angels co-star Kate Jackson for the first time.
Cheryl acquired a new last name when she married her first husband in 1973, actor David Ladd (son of 1940's and 1950's actor Alan Ladd).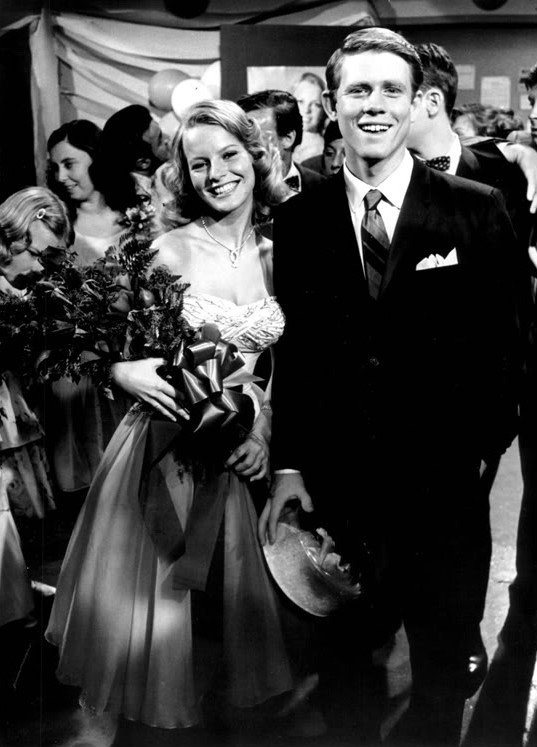 (Cheryl Ladd & Ron Howard 1974 Happy Days)
Cheryl Ladd told Life After 50 magazine that she was pregnant and just weeks away from giving birth when music producer David Foster introduced her to singer and producer Brian Russell in 1974.
Brian and his wife Brenda Russell had performed as a duo, before he began focusing on writing, composing, and producing music. 
Cheryl gave birth to her daughter with David Ladd, movie and television actress Jordan Ladd, in January 1975. That same year, David and Cheryl Ladd both appeared in the feature film The Treasure of Jamaica Reef (1975).
Charlie's Angels Era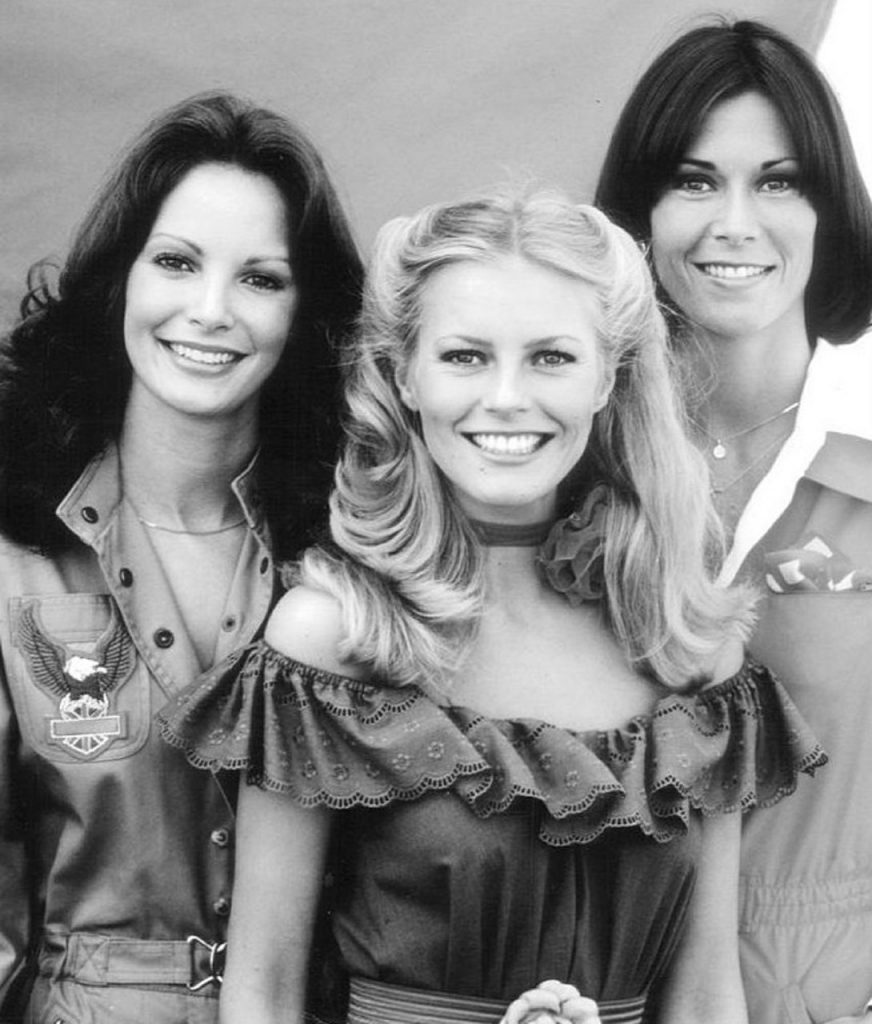 Charlie's Angels cast circa late 1970s's – Jaclyn Smith, Cheryl Ladd, and Kate Jackson. (Photo: Pixabay)
Two years later, Farrah Fawcett decided to leave the hit television show Charlie's Angels, on which she played "Angel" Jill Munroe.
Charlie's Angels producer Aaron Spelling had cast Ladd in episodic television work before and offered her the role of Kris Munroe, Jill's younger sister, in 1977 when Farrah Fawcett left.
Ladd found it a challenge juggling the demands of 14-hour days on the Charlie's Angels set with her desire to spend time with a young toddler and husband.
Music and More After Charlie's Angels
The high profile and success of Charlie's Angels opened more doors for Cheryl Ladd and she began working on her debut album Cheryl Ladd (1978), written and produced by Brian Russell. The album went to #34 on the Billboard charts, and Ladd and Russell – now a father himself to infant daughter Lindsay Russell (b. August 1976), with wife Brenda – became friends.
By 1979 Brenda and Brian Russell and had divorced, and Cheryl Ladd's marriage to David Ladd was unraveling. According to Cheryl, romance blossomed on top of the existing friendship between herself and Brian, as they both coped with divorces and raising young girls. Cheryl and David Ladd divorced in 1980, and she married Brian Russell in 1981, becoming stepmother to his daughter Lindsay. That same year, Charlie's Angels was cancelled and Ladd could move on to other projects.
In the late 1970's and early 1980's, Cheryl Ladd released some singles, including two 1982 duets with Frankie Valli – Can't Say No To You, and You Make it Beautiful. 
Cheryl Ladd has been a celebrity ambassador for Childhelp, a non-profit child abuse research, prevention and treatment organization, since the 1980's. In 1987 Ladd was recognized with the Woman of the World Award from Childhelp USA for her efforts.
Ladd began appearing in films, TV movies and mini-series, such as 1983's Kentucky Woman (1983) with Ned Beatty and Peter Weller. Husband Brian Russell served as Executive Producer of the made-for-television movie Grace Kelly (1983), in which Cheryl Ladd portrayed Grace Kelly to co-star Ian McShane's Prince Rainier of Monaco. Ladd's co-star in the Vietnam war romance feature film Purple Hearts (1984) was actor Ken Wahl.
In the period TV mini-series Crossings (1986), Ladd co-starred with Christopher Plummer and Jane Seymour. Below, Cheryl Ladd and Lloyd Bridges are featured in the Sony movie trailer for Grace Kelly. 
Since the mid-1980's, Cheryl Ladd has acted steadily on television and in the movies. In the sci-fi movie Millenium (1989) her co-star was singer-actor Kris Kristofferson; she was in the serial-killer thriller film Lisa (1990) with actor D.W. Moffett. In Poison Ivy (1992), her co-stars included Drew Barrymore and Tom Skerritt.
Cheryl Ladd had a starring role as a a forensics expert/ME  in the 1994-1996 television series One West Waikiki, co-starring actor Richard Burgi as her love interest. Ladd's husband Brian Russell wrote some episodes of the series and played a producing role as well on One West Waikiki.
Menopause Problems and Focus on Health
Entering her 45+ years in the mid-1990's, Cheryl Ladd began focusing on her health and quit smoking. She told Energy Times that although it wasn't easy or fast, quitting smoking was
"The smartest thing I've ever done for myself. I didn't even start smoking until I was 20. For five years I tried to quit. I would quit for a few months, start again—it was a five-year process of finally saying no more, and one day I finally did it."
Brian Russell and Cheryl Ladd co-wrote a children's story The Adventures of Little Nettie Windship (1996). Around that same time, Ladd began experiencing menopause symptoms.
"I started having very irregular periods: three in one month and then none at all…My husband could hardly say anything to me. I wanted to sit on the edge of the bed and cry for three hours. I didn't know what in the world was wrong with me. I thought I was going nuts."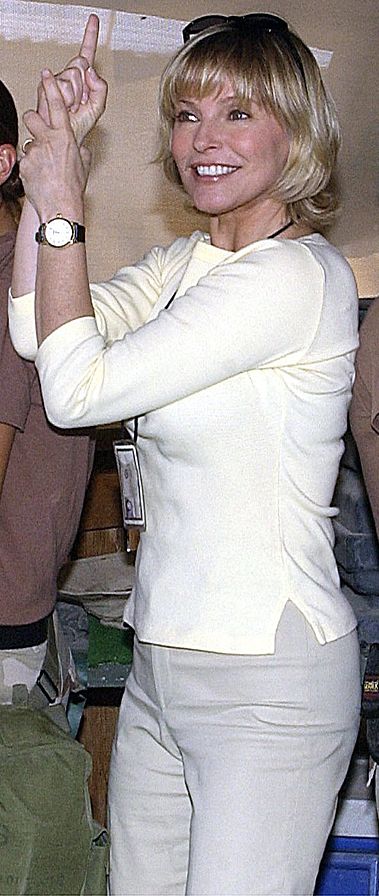 (Cheryl Ladd 2001 Photo: Christina M. Rumsey)
In addition to depression and mood swings, Ladd also suffered with night sweats, and noticed skin changes. She was in denial about undergoing menopause, especially since she worked in an extremely youth-focused industry, and tried to cope with the symptoms on her own for months.
Her husband finally asked her to talk to a doctor, and Ladd began taking hormone therapy for peri-menopause (pre-menopause). She has since spoken out about her menopause experience in numerous interviews and articles to raise awareness about this important issue for aging, mature, and older women.
Despite her youthful appearance, taking care of herself, eating right and exercising (she loves golf), Cheryl Ladd developed osteoarthritis and high cholesterol, discovered during yearly physical exams. She advocates the importance of yearly checkups for women, especially those undergoing menopause with it's attendant risk factors for other common diseases of aging: 
"I would never have known (about her high cholesterol and osteoarthritis) if I hadn't gone for my physical and had my blood tests. We were very surprised that it shot up a lot of points..."
"When it comes to bone loss…Within the first five to seven years of menopause, a woman can lose 20% of her bone mass. Women are living 20, 30 and 40 years past menopause. They want to live well. I don't just want to be around—I want to be able to play a round of golf."
To stay fit and healthy, Cheryl Ladd began taking multivitamins, extra calcium, and glucosamines supplements, in addition to exercising daily, golfing, and eating a healthy diet with lots of vegetables, fish, and minimal sugar. An dedicated golfer, Ladd's book Token Chick: A Woman's Guide to Golfing With the Boys (2006) chronicles her golfing experiences. 
Cheryl Ladd has continued acting throughout the 1990's, 2000's and now 2010's in her 50+ and senior years. In the sci-fi TV movie Every Mother's Worst Fear (1998), her co-stars included actor Ted McGinley, and her daughter Jordan Ladd.
The independent drama feature film Permanent Midnight (1998) saw her acting opposite Ben Stiller, Maria Bello, Elizabeth Hurley, Owen Wilson, and Janeane Garofalo. The above clip from Permanent Midnight features Cheryl Ladd, Ben Stiller,  A Dog of Flanders (1999) was a family-oriented feature film in which she co-starred with Jon Voight and Jack Warden.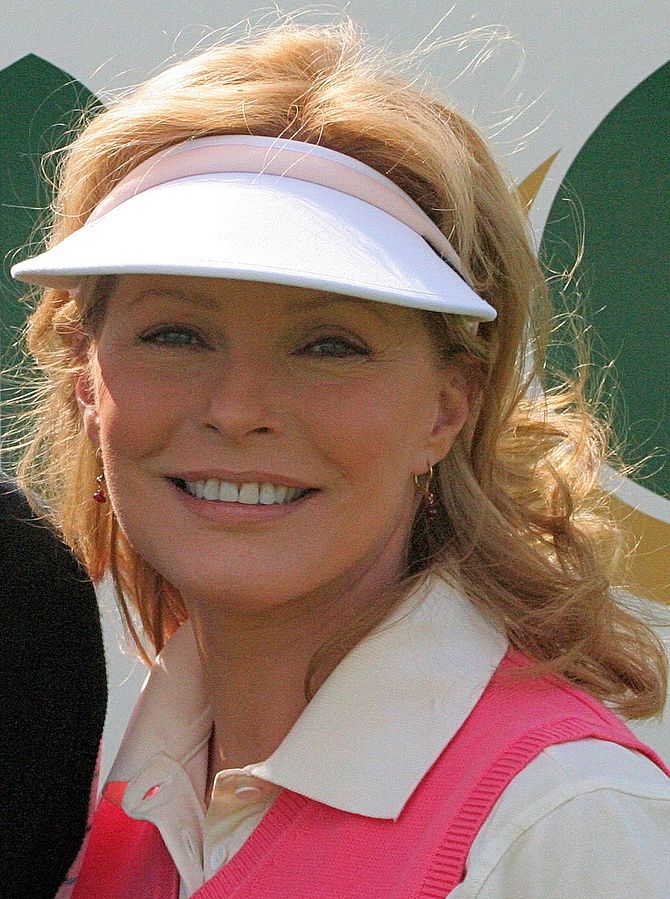 (Cheryl Ladd 2007 Photo: John Haslam)
In a departure from film, in 2000 Cheryl Ladd starred on Broadway in Annie Get Your Gun.
Ladd has done a lot of episodic television work and can be seen in episodes of popular series such as Charmed, Hope & Faith, CSI: Miami, NCIS, and Chuck.
Between 2003-2008, Ladd had a recurring role and appeared in 29 episodes of the TV series Las Vegas.
Her character Jillian Deline was the wife of Ed Deline, played by actor James Caan, and mother to Delinda Deline (actress Molly Sims). 
More recently, Chery Ladd could be seen as Mrs. Claus in the direct-to-DVD movie Santa Paws 2: The Santa Pups (2012), and in The People V. O. J. Simpson: American Crime Story (2016) mini-series starring Cuba Gooding, Jr. as O. J. Simpson, Sterling K. Brown as Christopher Darden, Sara Paulson as Marcia Clark. Cheryl Ladd's recurring role on The People V. O. J. Simpson: American Crime Story was as Linell Shapiro, wife to actor John Travolta's character, lawyer Robert Shapiro.
In 2014 Cheryl Ladd and husband Brian Russell designed and built a new home in Boerne, Texas, just outside of San Antonio. Several family members already live in the area, including Ladd's mother; Russell's daughter and her family live in nearby Austin, Texas. She's recently completed filming on the upcoming movie Camera Store (2016) starring John Rhys-Davies, David James Elliott, and John Larroquette, and is currently filming the thriller Unforgettable starring Katherine Heigl and Rosario Dawson. 
Cheryl Ladd Quotes About Beauty, Long Marriages, and Healthy Aging
(Cheryl Ladd 1977 Charlie's Angels Photo: ABC Television)
Cheryl told Life After 50 in 2014 that the secret to their long happy marriage is friendship and partnership:
"Whether it has been music projects or television projects or building our home, (or playing golf together) we have formed a great partnership. We have great respect for one another and really enjoy creating together." Ladd and Russell celebrate their 35th wedding anniversary in 2016.
Her tips for aging women worried about getting older?
"As I have gotten older, I have come to realize that health is the most important thing. Health is freedom and hope. Keeping yourself healthy and fit to the best of your ability is what brings joy, so I really work on keeping myself in good shape…Embrace this time because truly, if we take care of ourselves now, we can have vital, fun-filled years. In many ways, this is the most wonderful time of my life. I know more, I'm more forgiving of myself and everyone else, I embrace my blessings in a way that was previously hard to see."
"I'm less ambitious but more appreciative. I laugh more and have more fun. I just enjoy my life much more."
About beauty challenges in the 50+ years, Cheryl Ladd had this to say to Energy Times in 2006:
"Gravity—on every level. I don't care how fit you are, your skin and your body just does not have the elasticity that it once had. You have to keep it in your head that as much as you don't like it, it's part of life. Embrace it. I don't run around anymore in a bikini at the beach. I don't need to, I don't want to. No one sees my hiney but my honey. It's a relief not to have to be the slimmest and the firmest and have the highest booty. It's a prison, if you want to know the truth. I try to look good, but I want to look good for my age."
*Images are public domain or Creative Commons licensed & sourced via Wikimedia Commons, Vimeo, YouTube, or Flickr, unless otherwise noted*