May 25th Birthdays
If you were born on May 25th you share a birthday with these famous people: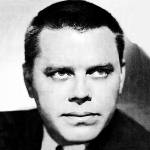 Tom T. Hall is 82 (nee Thomas Hall; "The Storyteller")

Grammy Award-winning American Country Music Hall of Fame singer-songwriter (Harper Valley P.T.A.; I Love; The Year Clayton Delaney Died; Country Is; I Care; [Old Dogs, Children And] Watermelon Wine), and octogenarian born May 25, 1936. (Tom T. Hall 1967 Photo: Mercury Records / Billboard)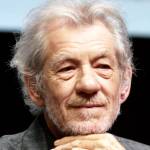 Ian McKellen is 79 (aka Sir Ian Murray McKellen)
Tony Award-winning English actor of stage, TV (David Copperfield; Coronation Street), movies (Scandal; Gods and Monsters; X-Men films; The Lord of the Rings movies; The Da Vinci Code; The Keep), LGBT activist, and septuagenarian born May 25, 1939. (Ian McKellen 2013 Photo: Gage Skidmore)
Leslie Uggams is 75
Tony Award-winning septuagenarian American singer, host & actress of stage, TV (Kizzy Reynolds on Roots; Backstairs at the White House; Empire; The Leslie Uggams Show; Sing Along with Mitch) and movies (Two Weeks in Another Town; Deadpool; Skyjacked), born May 25, 1943. (Leslie Uggams 1967 I Spy)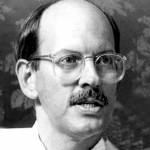 Frank Oz is 74 (nee Frank Richard Oznowicz)
English-American voice & character actor of movies & television, puppeteer on The Muppet Show (Miss Piggy; Fozzie Bear), Sesame Street (Bert; Grover; Cookie Monster), movie director (Little Shop of Horrors; In & Out) and septuagenarian born May 25, 1944. (Frank Oz 1984 Photo: Baltimore Sun)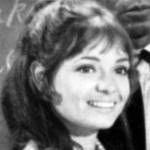 Karen Valentine is 71
Emmy Award-winning septuagenarian American actress of stage, TV (Alice Johnson on Room 222; Gidget Grows Up; The Karen Valentine Show; Coffee, Tea or Me?) and feature films (The North Avenue Irregulars; Hot Lead and Cold Feet) born May 25, 1947. (Karen Valentine 1970 Room 222 Photo: ABC TV)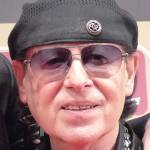 Klaus Meine is 70
German songwriter (Send Me An Angel), lead singer of heavy-metal rock band Scorpions (Rock You Like a Hurricane; Wind of Change; You and I; A Moment in a Million Years; The World We Used to Know), and senior born May 25, 1948. (Klaus Meine 2106 Photo:9EkieraM1)
Patti D'Arbanville is 67 (nee Patricia D'Arbanville)
American senior, retired model who inspired Cat Stevens (Lady D'Arbanville), actress of TV (New York Undercover; Wiseguy; Another World; Guiding Light; Rescue Me) & movies (Big Wednesday; The Main Event; Time After Time) born May 25, 1951. (Patti D'Arbanville 1980 Hog Wild Photo: photoreporters inc.)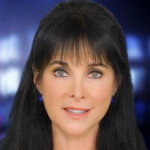 Connie Sellecca is 63 (nee Concetta Sellecchia)

American 60+ producer, host & actress of TV (Christine Francis on Hotel; The Greatest American Hero; Flying High; P.S.I. Luv U; Intelligence for Your Life), movies (The Wild Stallion), and retired model born May 25, 1955. (Connie Sellecca 2015 IFYL-Dating 101: Finding the One)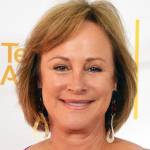 Hillary B. Smith is 61 (nee Hillary Bailey)
Daytime Emmy Award-winning 60+ American producer & actress of TV (Nora Hanen Buchanan on One Life to Live & General Hospital; Venice: The Series; As The World Turns; The Bold and the Beautiful) & movies (Love Potion No. 9), born May 25, 1957. (Hillary B. Smith 2014 Photo: Mingle MediaTV)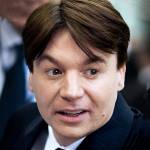 Mike Myers is 55
Canadian-American 55+ screenwriter, producer, comedian, and actor of movies (Austin Powers films; Shrek movies; Wayne's World films; Mystery, Alaska; 54; The Cat in the Hat) and TV (Saturday Night Live; The Gong Show), born May 25, 1963. (Mike Myers 2007 Photo: Caroline Bonarde Ucci)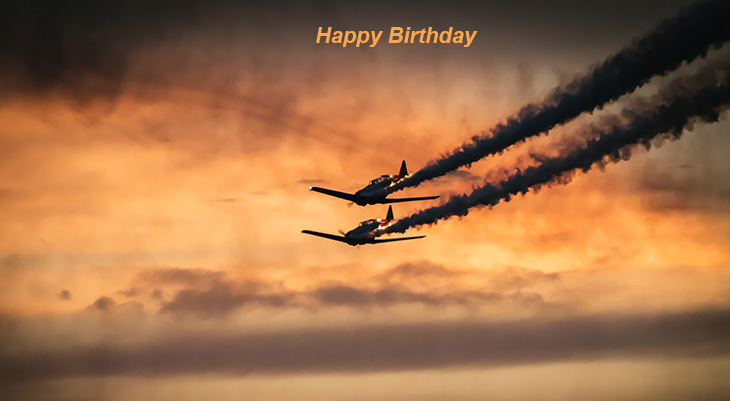 (Photo: Blake Richard Verdoorn via Unsplash)
Happy Birthday to everyone celebrating their birthday on May 25, 2018!
And remembering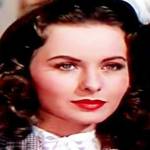 Jeanne Crain
American actress in movies (Winged Victory; State Fair; Centennial Summer; Vicki; You Were Meant For Me; Apartment For Peggy; A Letter to Three Wives; Cheaper by the Dozen; Pinky; Gentlemen Marry Brunettes, The Joker is Wild) (born May 25, 1925 - died Aug. 3, 2003; age 77). Jeanne Crain died of a heart attack. (Jeanne Crain 1945 Leave Her to Heaven Screenshot)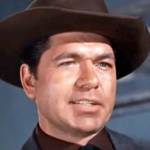 Claude Akins

American actor of movies  (The Caine Mutiny; The Burning Hills; Rio Bravo; Black Gold; The Killers; The Great Bank Robbery) and TV (Movin' On; Sheriff Lobo on B.J. and the Bear & The Misadventures of Sheriff Lobo; Gunsmoke; Rawhide; My Friend Flicka) (born May 25, 1926 - died Jan. 27, 1994; age 67). Claude Akins died of stomach cancer. (Claude Akins 1960 Bonanza)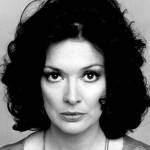 Dixie Carter

American actress of stage, movies, and TV (Julia Sugarbaker on Designing Women; Randi King on Family Law; The Edge of Night; On Our Own; Out of the Blue; Filthy Rich; Diff'rent Strokes; Ladies Man; Desperate Housewives) (born May 25, 1939 - died Apr. 10, 2010; age 70). Dixie Carter died of endometrial cancer. (Dixie Carter 1977 On Our Own Photo: CBS Television)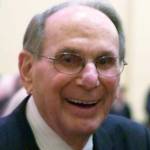 Hal David (nee Harold Lane David)
Grammy Award-winning American lyricist solo, and song-writing partner of Burt Bacharach (Raindrops Keep Fallin' on My Head; I'll Never Fall in Love Again; Walk On By; I Say a Little Prayer; What's New Pussycat?; Alfie; The Look of Love; Don't Make Me Over) (born May 25, 1921 - died Sept. 1, 2012; age 91). Cause of death for Hal David was a stroke. (Hal David 2011 Photo: pat padua)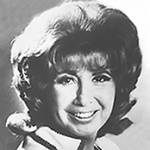 Beverly Sills (nee Belle Miriam Silverman)
American coloratura soprano singer known for leading roles in operas (Roberto Devereux; Lucia di Lammermoor; Manon; The Barber of Seville; La traviata; The Magic Flute; Carmen), TV talk show performer and host (Lifestyles with Beverly Sills) (born May 25, 1929 - died July 2, 2007; age 78). Beverly Sills died of lung cancer. (Beverly Sills 1972 Photo: ABC / Dunhill Records)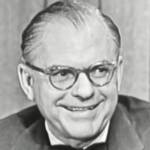 Bennett Cerf
American publisher, co-founder of Random House (Ayn Rand - Atlas Shrugged; James Joyce - Ulysses), humorist and author (Try and Stop Me), host & panelist of TV game shows (What's My Line?; See What You Know; The Match Game) (born May 25, 1898 - died Aug. 27, 1971; age 73). Bennett Cerf died of natural causes. (Bennett Cerf 1957 What's My Line? Screenshot)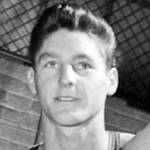 Bill Sharman (nee William Walton Sharman)
American Naismith Memorial Basketball Hall of Fame NBA player (Washington Capitols, Boston Celtics), 1970 ABA & 1972 NBA Coach of the Year (Los Angeles Lakers), 1955 NBA All-Star Game MVP (born May 25, 1926 -died Oct. 25, 2013; age 87). Bill Sharman had a stroke the week before he died. (Bill Sharman 1950 Photo: Vic Milton / The Sporting News Archives)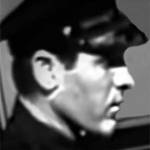 Robert Ludlum (pseudonyms Jonathan Ryder, Michael Shepherd)
American actor, producer, best-selling spy thriller novelist & creator of the Jason Bourne character (The Scarlatti Inheritance; The Holcroft Covenant; The Bourne Identity; The Osterman Weekend; The Rhinemann Exchange) (born May 25, 1927 - died Mar. 12, 2001; age 73). Robert Ludlum died while recovering from burns caused by a fire. (Robert Ludlum 1954 Martin Kane)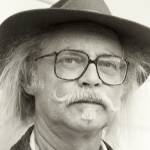 W. P. Kinsella ( nee William Patrick Kinsella)
Canadian writer of short stories (Dance Me Outside; The Fencepost Chronicles) and novels (Shoeless Joe; The Iowa Baseball Confederacy; Box Socials; If Wishes Were Horses; Butterfly Winter) with baseball & native themes (born May 25, 1935 - died Sept. 16, 2016; age 81). W. P. Kinsella ended his life with the help of a doctor. (W. P. Kinsella Photo: By permission Lee Harwood)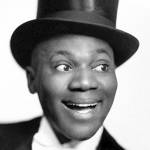 Bill Robinson (nee Luther Robinson; "Bojangles")
Pioneering African-American tap dancer (first interracial movie dance scene), singer, entertainer and actor of vaudeville & Broadway stages, radio, & movies (The Little Colonel; Stormy Weather; Harlem is Heaven; Hooray for Love;  Up the River) (born May 25, 1878 - died Nov. 25, 1949; age 71). Bill Robinson died of heart failure. (Bill Bojangles Robinson 1942 Photo: James Kriegsmann)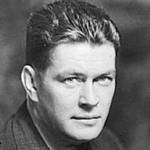 Gene Tunney (nee James Joseph Tunney; "The Fighting Marine")
World Boxing Hall of Fame World Heavyweight boxing champion (1926-1928) who defeated jack Dempsey in "The Long Count Fight", American light heavyweight boxing champion (1922-1923), 1928 Ring Magazine Fighter of the Year; (born May 25, 1897 – died Nov. 7, 1978; age 81). Gene Tunney had a circulation illness before he died. (Gene Tunney c 1936 Photo: Arnold Genthe)
*Images are public domain or Creative Commons licensed & sourced via Wikimedia Commons, Vimeo, or Flickr, unless otherwise noted*