May 25th Birthdays
If you were born on May 25th you share a celebrity birthday with these famous people: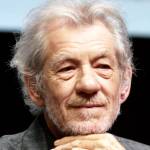 Ian McKellen is 83 (aka Sir Ian Murray McKellen)
Tony-winning English actor of stage, TV (David Copperfield; Coronation Street), and films (Scandal; Gods and Monsters; X-Men films; The Lord of the Rings movies; The Da Vinci Code; The Keep; The Hobbit: The Desolation of Smaug; Mr. Holmes), born May 25, 1939. (Ian McKellen 2013 Photo: Gage Skidmore)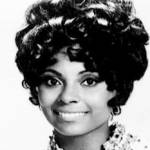 Leslie Uggams is 79
Tony Award-winning American singer & actress of stage, TV (Kizzy on Roots; Backstairs at the White House; Empire; The Leslie Uggams Show; Sing Along with Mitch) and movies (Two Weeks in Another Town; Deadpool; Skyjacked), born May 25, 1943. (Leslie Uggams 1969 Photo: Willliam Morris Agency)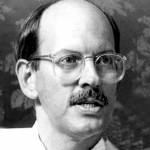 Frank Oz is 78 (nee Frank Richard Oznowicz)
English-American character & voice actor of movies & television, puppeteer on The Muppet Show (Miss Piggy; Fozzie Bear), Sesame Street (Bert; Grover; Cookie Monster), and movie director (Little Shop of Horrors; In & Out; HouseSitter) born May 25, 1944. (Frank Oz 1984 Photo: Baltimore Sun)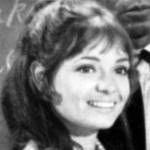 Karen Valentine is 75
Emmy Award-winning American actress of stage, TV (Alice Johnson on Room 222; Gidget Grows Up; The Karen Valentine Show; Dream Girl of '67; Coffee, Tea or Me?) and films (The North Avenue Irregulars; Hot Lead and Cold Feet; Forever Young, Forever Free), born May 25, 1947. (Karen Valentine 1970: ABC TV)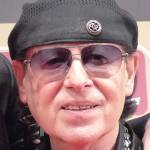 Klaus Meine is 74
German songwriter (Send Me An Angel) and lead singer of heavy-metal rock band Scorpions (Rock You Like a Hurricane; Wind of Change; You and I; A Moment in a Million Years; The World We Used to Know; Still Loving You; Always Somewhere), born May 25, 1948. (Klaus Meine 2106 Photo:9EkieraM1)
Patti D'Arbanville is 71 (nee Patricia D'Arbanville)
American model who inspired Cat Stevens (Lady D'Arbanville), actress of TV (New York Undercover; Wiseguy; Another World; Guiding Light; Rescue Me; The Sinner) & movies (Big Wednesday; The Main Event; Time After Time), born May 25, 1951. (Patti D'Arbanville 1980 Hog Wild Photo: photoreporters inc.)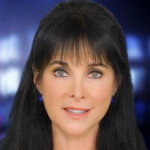 Connie Sellecca is 67 (nee Concetta Sellecchia)

American producer, host & actress of TV (Christine Francis on Hotel; Pam Davidson on The Greatest American Hero; Flying High; P.S.I. Luv U; Intelligence for Your Life; Beyond Westworld; Second Chances) & films (The Wild Stallion), born May 25, 1955. (Connie Sellecca 2015 IFYL-Dating 101: Finding the One)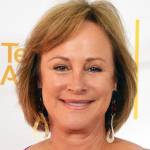 Hillary B. Smith is 65 (nee Hillary Bailey)
Daytime Emmy Award-winning American producer & actress of TV (Nora Hanen Buchanan on One Life to Live & General Hospital; Venice: The Series; As The World Turns; The Bold and the Beautiful) & movies (Love Potion No. 9), born May 25, 1957. (Hillary B. Smith 2014 Photo: Mingle MediaTV)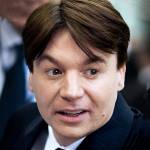 Mike Myers is 59
Canadian-American screenwriter, producer, comedian, and actor of movies (Austin Powers films; Shrek movies; Wayne's World films; Mystery, Alaska; 54; The Cat in the Hat; Bohemian Rhapsody) and TV (Saturday Night Live; The Gong Show), born May 25, 1963. (Mike Myers 2007 Photo: Caroline Bonarde Ucci)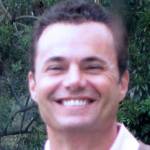 Matt Borlenghi is 55 (nee Matteo Andrea Borlenghi)
American actor of TV (Brian Bodine on All My Children; Police Academy: The Series; The Bold and the Beautiful; Days of Our Lives; The Jeff Foxworthy Show; Married with Children) and movies (The Turn; Kate's Addiction; The Crew; Jack Rio), born May 25, 1967. (Matt Borlenghi 2011 Photo: Michelle – Key Set)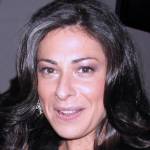 Stacy London is 53
American fashion consultant, reporter (Access Hollywood; Today Show; The Early Show), editor (Vogue; Mademoiselle; Shape), celebrity stylist (Kate Winslet), TV host (What Not to Wear), & author (The Truth About Style) born May 25, 1969. (Stacy London 2010 Photo: Phil Plait from Boulder, USA)
Octavia Spencer is 52
Academy Award-winning American actress of TV (Mom; Red Band Society; Ugly Betty) and movies (The Help; Hidden Figures; The Shack; Never Been Kissed; Luce; The Shape of Water; Gifted; Win a Date With Tad Hamilton; Big Momma's House), born May 25, 1970. (Octavia Spencer 2010 Photo: Kevin McIntyre)
Justin Henry is 50
Youngest Oscar-nominated American actor of television and films (Billy Kramer in Kramer vs. Kramer; Sixteen Candles; Martin's Day; Sweet Hearts Dance; Not Afraid to Say…; My Dinner with Jimi; Finding Home; Lost; Reaper; The Junior Defenders), born May 25, 1972.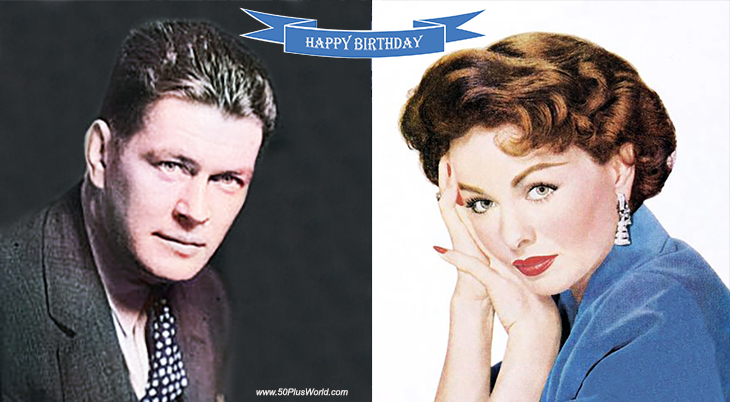 (Gene Tunney 1936: Arnold Genthe | Jeanne Crain 1956)
Happy Birthday to everyone celebrating their birthday on May 25th!
Remember These May 25th Famous Birthdays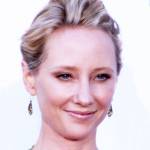 Anne Heche
Daytime Emmy Award-winning American actress of TV (Vicky / Marley on Another World; Men in Trees; Hung; Ally McBeal; Everwood) and movies (Six Days Seven Nights; Volcano; Psycho; Milk Money; The Juror; I Know What You Did Last Summer) (born May 25, 1969 – died Aug. 12, 2022; age 53). Anne Heche died of injures from a car crash. (Anne Heche 2007: Roy Cevallos)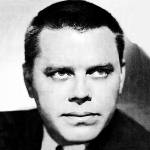 Tom T. Hall is 85 (nee Thomas T. Hall; "The Storyteller")

Songwriters & Country Music Hall of Fame Grammy Award-winning American singer-songwriter (Harper Valley P.T.A.; I Love; The Year Clayton Delaney Died; Country Is; I Care; [Old Dogs, Children And] Watermelon Wine; Little Bitty; Ravishing Ruby; P.S. I Love You) (born May 25, 1936 – died Aug. 20, 2021; age 85) (Tom T. Hall 1967 Photo: Mercury Records / Billboard)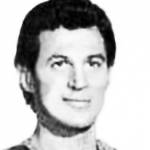 John Gabriel (nee Jack Monkarsh)
American singer-actor of TV (Dr. Seneca Beaulac on Ryans Hope; Teddy Holmes on General Hospital; The Mary Tyler Moore Show; Loving; Generations; Days of Our Lives) and films (Sex and the College Girl; Hell's Bloody Devils; It's My Turn; The Story of Ruth; Stagecoach; The Hiding Place) (born May 25, 1931 – died June 11, 2021; age 90). (John Gabriel 1960 Photo: 20th Century-Fox Dynamo)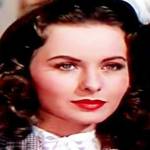 Jeanne Crain
American movie actress (Winged Victory; State Fair; Centennial Summer; Vicki; You Were Meant For Me; Apartment For Peggy; A Letter to Three Wives; Cheaper by the Dozen; Pinky; Gentlemen Marry Brunettes, The Joker is Wild; Dangerous Crossing; Margie; The Fan) (born May 25, 1925 – died Aug. 3, 2003; age 77). Jeanne Crain died of a heart attack. (Jeanne Crain 1945 Leave Her to Heaven)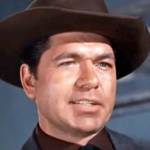 Claude Akins

American actor of movies  (The Caine Mutiny; The Burning Hills; Rio Bravo; Black Gold; The Killers; The Great Bank Robbery) and TV (Movin' On; Sheriff Lobo on B.J. and the Bear & The Misadventures of Sheriff Lobo; Gunsmoke; Rawhide; My Friend Flicka; Rawhide) (born May 25, 1926 – died Jan. 27, 1994; age 67). Claude Akins died of stomach cancer. (Claude Akins 1960 Bonanza)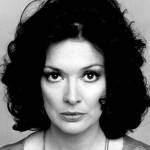 Dixie Carter

American actress of stage, movies (That Evening Sun), and TV (Julia Sugarbaker on Designing Women; Randi King on Family Law; The Edge of Night; On Our Own; Out of the Blue; Filthy Rich; Diff'rent Strokes; Ladies Man; Desperate Housewives) (born May 25, 1939 – died Apr. 10, 2010; age 70). Dixie Carter died of endometrial cancer. (Dixie Carter 1977: CBS TV)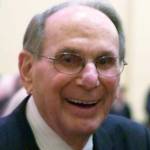 Hal David (nee Harold Lane David)
Grammy Award-winning American lyricist solo, and song-writing partner of Burt Bacharach (Raindrops Keep Fallin' on My Head; I'll Never Fall in Love Again; Walk On By; I Say a Little Prayer; What's New Pussycat?; Alfie; The Look of Love; Don't Make Me Over; I Love This Time of Year; Out of My Dreams) (born May 25, 1921 – died Sept. 1, 2012; age 91). (Hal David 2011 Photo: pat padua)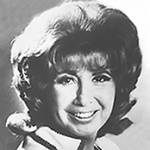 Beverly Sills (nee Belle Miriam Silverman)
American coloratura soprano singer known for leading roles in operas (Roberto Devereux; Lucia di Lammermoor; Manon; The Barber of Seville; La traviata; The Magic Flute; Carmen), TV talk show performer and host (Lifestyles with Beverly Sills) (born May 25, 1929 – died July 2, 2007; age 78). Beverly Sills died of lung cancer. (Beverly Sills 1972 Photo: ABC / Dunhill Records)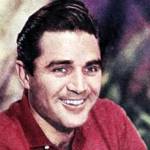 Steve Cochran (nee Robert Alexander Cochran)
Actor of TV & films (Come Next Spring; The Desert Song; Highway 301; Inside the Walls of Folsom Prison; Tomorrow is Another Day; Dallas; Storm Warning; Copacabana; White Heat; The Chase; The Best Years of Our Lives; Jim Thorpe: All American; A Song is Born) (born May 25, 1917 – died June 15, 1965; age 48). Steve Cochran died of a lung infection. (Steve Cochran 1952: Fink and Smith)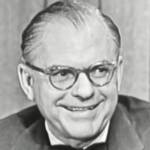 Bennett Cerf
American publisher, co-founder of Random House (Ayn Rand – Atlas Shrugged; James Joyce – Ulysses), humorist & author (Bennett Cerf's Book of Riddles; Try and Stop Me; The Laugh's On Me), TV game show host & panelist (What's My Line?; See What You Know; The Match Game) (born May 25, 1898 – died Aug. 27, 1971; age 73). (Bennett Cerf 1957 What's My Line?)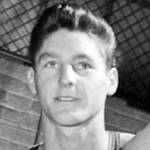 Bill Sharman (nee William Walton Sharman)
American Naismith Memorial Basketball Hall of Fame NBA player (Washington Capitols, Boston Celtics), 1970 ABA & 1972 NBA Coach of the Year (Los Angeles Lakers), 1955 NBA All-Star Game MVP (born May 25, 1926 -died Oct. 25, 2013; age 87). Bill Sharman had a stroke the week before he died. (Bill Sharman 1950 Photo: Vic Milton / The Sporting News Archives)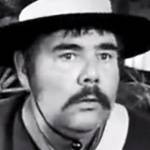 Henry Calvin (nee Wimberly Calvin Goodman)
American actor of TV (Sergeant Garcia on Zorro; Musical Comedy Time; Repertory Theatre; The Man from U.N.C.L.E.; Mannix; Petticoat Junction; The Dick Van Dyke Show; The Clock) and movies (Toby Tyler; Babes in Toyland; Crime Against Joe; The Broken Star; Ship of Fools) (born May 25, 1918 – died Oct. 6, 1975; age 57). Henry Garcia died of throat cancer. (Henry Calvin 1961 Zorro)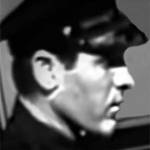 Robert Ludlum (pseudonyms Jonathan Ryder, Michael Shepherd)
American actor, producer, best-selling spy thriller novelist & creator of the Jason Bourne character (The Scarlatti Inheritance; The Holcroft Covenant; The Bourne Identity; The Osterman Weekend; The Rhinemann Exchange) (born May 25, 1927 – died Mar. 12, 2001; age 73). Robert Ludlum died while recovering from burns caused by a fire. (Robert Ludlum 1954 Martin Kane)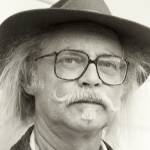 W. P. Kinsella ( nee William Patrick Kinsella)
Canadian writer of short stories (Dance Me Outside; The Fencepost Chronicles) and novels (Shoeless Joe; The Iowa Baseball Confederacy; Box Socials; If Wishes Were Horses; Butterfly Winter) with baseball & native themes (born May 25, 1935 – died Sept. 16, 2016; age 81). W. P. Kinsella ended his life with the help of a doctor. (W. P. Kinsella Photo: By permission Lee Harwood)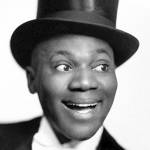 Bill Robinson (nee Luther Robinson; "Bojangles")
Pioneering African-American tap dancer (first interracial movie dance scene), singer, entertainer and actor of vaudeville & Broadway stages, radio, & movies (The Little Colonel; Stormy Weather; Harlem is Heaven; Hooray for Love;  Up the River) (born May 25, 1878 – died Nov. 25, 1949; age 71). Bill Robinson died of heart failure. (Bill Bojangles Robinson 1942 Photo: James Kriegsmann)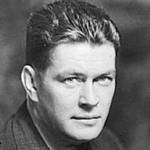 Gene Tunney (nee James Joseph Tunney; "The Fighting Marine")
World Boxing Hall of Fame World Heavyweight boxing champ (1926-1928) who defeated Jack Dempsey in "The Long Count Fight", American light heavyweight boxing champ (1922-1923), 1928 Ring Magazine Fighter of the Year (born May 25, 1897 – died Nov. 7, 1978; age 81). Gene Tunney had a circulation illness before he died. (Gene Tunney c 1936 Photo: Arnold Genthe)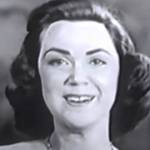 Kitty Kallen (nee Katie Kallen)
Hit Parade Hall of Fame American big band singer for Harry James (It's Been a Long, Long Time) & Jimmy Dorsey (Besame Mucho), solo artist (Little Things Mean a Lot; In The Chapel in the Moonlight), and actress of movies (The Second Greatest Sex) (born May 25, 1921 – died Jan. 7, 2016; age 94). Cause of death for Kitty Kallen is unknown. (Kitty Kallen 1950 The Colgate Comedy Hour)
*Images are public domain or Creative Commons licensed & sourced via Wikimedia Commons, Vimeo, or Flickr, unless otherwise noted*