July 28th Birthdays
If you were born on July 28th you share a celebrity birthday with these famous people: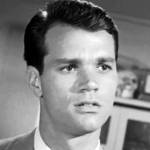 Darryl Hickman is 92 (brother of Dwayne Hickman; ex of Pamela Lincoln)
American actor of movies (Leave Her to Heaven; Rhapsody in Blue; Tea and Sympathy; The Tingler; Network; A Kiss for Corliss; The Human Comedy; Assignment in Brittany; The Grapes of Wrath) and TV (The Many Loves of Dobie Gillis; The Americans), born July 28, 1931. (Darryl Hickman 1959 The Tingler)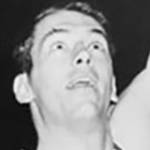 Bill Bradley is 80 (nee William Warren Bradley)

Naismith Memorial Basketball Hall of Fame American NBA basketball player (New York Knicks – 1970 & 1973 NBA Champions), 1964 Olympics USA basketball gold medalist, New Jersey U.S. Senator (1979-1997), author & radio show host, born July 28, 1943. (Bill Bradley 1964 Photo: John Bottega)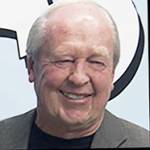 Jim Davis is 78 (nee James Robert Davis)
American cartoonist (Garfield; U.S. Acres / Orson's Farm; Tumbleweeds; Gnorm Gnat; Mr. Potato Head), TV screenwriter & producer (Garfield specials; Garfield & Friends), and founder of the Professor Garfield Foundation for children's literacy, born July 28, 1945. (Jim Davis 2010 Photo: Ducky)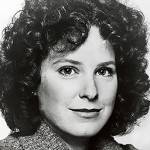 Linda Kelsey is 77
American actress of stage, television (Billie Newman on Lou Grant; Kate Harper on Day by Day; Eleanor and Franklin; The Picture of Dorian Gray; Captains and the Kings; Something For Joey; White Hot: The Mysterious Murder of Thelma Todd), born July 28, 1946. (Linda Kelsey 1979 Photo: A Beck)
Sally Struthers is 76
Emmy Award-winning American actress of stage, television (Gloria Bunker Stivic on All in the Family, Archie Bunker's Place, & Gloria; Babette Doll on Gilmore Girls; Nine to Five), and movies (Five Easy Pieces; The Getaway; You & Me), born July 28, 1947. (Sally Struthers 1981 Photo: Alan Light)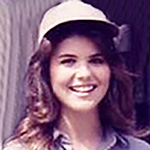 Lori Loughlin is 59 (married Mossimo Giannulli; ex of Michael R. Burns)

American producer & actress of TV (Rebecca on Full House & Fuller House; Jody Travis on The Edge of Night; Debbie Wilson on 90210; Abigail Stanton on When Calls the Heart; Summerland; Garage Sale Mystery TV movies; Hudson Street), born July 28, 1964. (Lori Loughlin 1986 Photo: David Beach)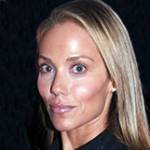 Elizabeth Berkley is 51 (married Greg Lauren)
American actress of TV (Jessie Spano on Saved by the Bell; CSI: Miami; Dancing with the Stars; Step It Up and Dance) & films (Showgirls; The First Wives Club; The Real Blonde; Taxman; Any Given Sunday; The Curse of the Jade Scorpion), born July 28, 1972. (Elizabeth Berkley 2008 Photo: Victoria Roberts)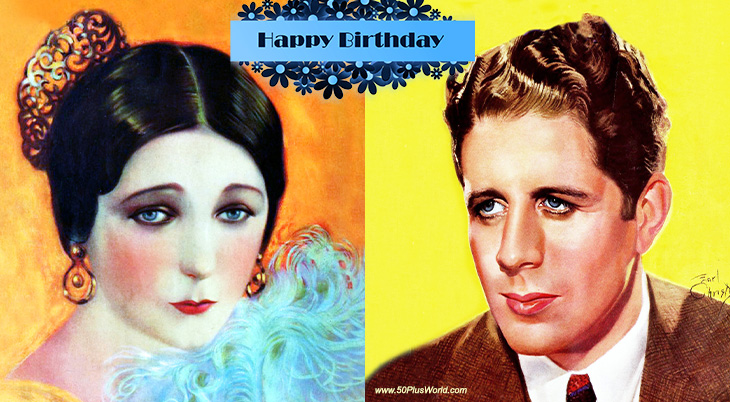 (Barbara La Marr 1924: Albert Vargas | Rudy Vallee 1936: Earl Christy)
Happy Birthday to everyone celebrating their birthday on July 28th!
Remember These July 28th Famous Birthdays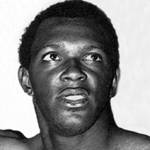 Vida Blue
American pro baseball player, 6X MLB All-Star left-handed pitcher (Oakland Athletics 1969-1977 – 3X World Series Champions, American League 1971 MVP & Cy Young Award winner, pitched 2 No-hitters; San Francisco Giants 1978-1981; Kansas City Royals 1982-1983; San Francisco Giants 1985-1986) (born July 28, 1949 – died May 6, 2023; age 73). (Vida Blue 1971: APW)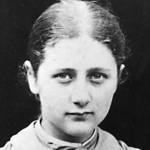 Beatrix Potter (nee Helen Beatrix Potter)
English conservationist, children's book writer & illustrator (The Tale of Peter Rabbit; The Tale of Mrs. Tittlemouse; The Tale of Jemima Puddle-Duck; The Tale of Tom Kitten; The Tale of Benjamin Bunny; The Story of Miss Moppet; The Tale of Mr. Tod) (born July 28, 1866 – died Dec. 22, 1943; age 77). Beatrix Potter died of heart disease and pneumonia. (Beatrix Potter c 1878 Photo)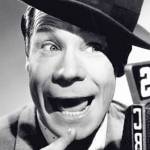 Joe E. Brown (nee Joseph Evans Brown)

American vaudeville comedian and actor of stage, radio, TV, & movies (Elmer, the Great; Son of a Sailor; Alibi Ike; Going Wild; A Midsummer Night's Dream; Some Like It Hot; Show Boat; Going Wild; The Stolen Jools; Bright Lights) (born July 28, 1891 – died July 6, 1973; age 81). Joe E. Brown died of arteriosclerosis. (Joe E. Brown 1945 Those Websters Photo: CBS Radio)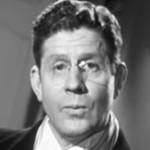 Rudy Vallée  (nee Hubert Prior Vallée; ex of Fay Webb, Jane Greer)

American musician, bandleader, 1920s-1940s singer (Life is Just a Bowl of Cherries; As Time Goes By; There is a Tavern in the Town; Harbor Lights) & actor of TV (Batman) & movies (The Palm Beach Story; Gentlemen Marry Brunettes; The Vagabond Lover; George White's Scandals) (born July 28, 1901 – died July 3, 1986; age 84). (Rudy Vallée 1948 Photo: Unfaithfully Yours Trailer)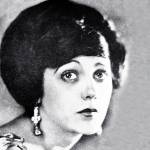 Barbara La Marr (nee Reatha Dale Watson; "The Girl Who Is Too Beautiful")
 American silent film writer & actress (Trifling Women; St. Elmo; The Eternal City; The Prisoner of Zenda; The Three Musketeers; The Shooting of Dan McGrew; Souls for Sale; Arabian Love; The White Moth; The Eternal Struggle) (born July 28, 1896 – died Jan. 30, 1926; age 29). Married Jack Dougherty; ex of Ben Deeley. Barbara La Marr died of tuberculosis. Barbara La Marr 1923)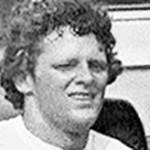 Terry Fox (nee Terrance Stanley Fox)
Canadian amputee athlete (3X wheelchair basketball national champs), cancer research activist & fundraiser (1980 Marathon of Hope cross-Canada run), inspired the annual Terry Fox Run cancer research fundraiser ($850M as of May 2022) (born July 28, 1958 – died June 28, 1981; age 22). Terry Fox died of metastatic osteosarcoma. (Terry Fox 1980: Jeremy Gilbert)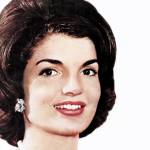 Jacqueline Kennedy Onassis (nee Jacqueline Bouvier; American First Lady)
International Best Dressed List Hall of Fame American socialite, editor (Doubleday), fashion icon (pillbox hats, sleeveless A-line dresses, white gloves) (born July 28, 1929 – died May 19, 1994; age 64). Married President John F. Kennedy; mother of John F. Kennedy Jr. & Caroline Kennedy; married Aristotle Onassis; step-mom of Christina Onassis. (Jacqueline Kennedy 1961)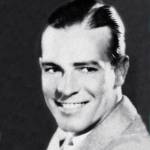 Lawrence Gray
American actor of silent & 1930s films (Man of the World; The American Venus; The Untamed Lady; Love 'Em and Leave 'Em; The Palm Beach Girl; After Midnight; The Patsy; The Floradora Girl; Oh Kay!; Kid Boots; Convoy; Marriage by Contract; Pajamas; Diamond Handcuffs; Spring is Here; Sunny) (born July 28, 1898 – died Feb. 2, 1970; age 71). (Lawrence Gray 1931: The Picture Show Annual)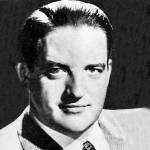 Laird Cregar (nee Samuel Laird Cregar)
American actor of stage & movies (Hangover Square; The Lodger; Holy Matrimony; This Gun For Hire; Joan of Paris; Rings on Her Fingers; The Black Swan; Ten Gentlemen from West Point; I Wake Up Screaming; Hudson's Bay; Heaven Can Wait; Hello, Frisco, Hello) (born July 28, 1913 – died Dec. 9, 1944; age 31). Laird Cregar died of a heart attack after surgery. (Laird Cregar 1945)
Richard "Skeets" Gallagher
American actor of stage & movies (Polo Joe; Mr. Satan; Up Pops the Devil; The Night Club Lady; The Perfect Clue; Fast Company; Woman Unafraid; The Crosby Case; The Trial of Vivienne Ware; Too Much Harmony; Merrily We Go to Hell; Bird of Paradise; Possessed; Her Wedding Night; Idiot's Delight) (born July 28, 1891 – died May 22, 1955; age 63). (Richard Skeets Gallagher 1944: Maurice Seymour)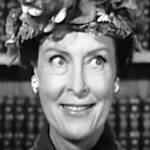 Ann Doran
American actress with 350+ film credits in movies (Rebel Without a Cause; Wildcats; All Night Long; Voice in the Mirror; The Painted Hills; My Dog Rusty; Joy Ride; The Little Red Schoolhouse) & TV (Martha Brown on National Velvet; Longstreet; Ironside; The Virginian; Air Hostess) (born July 28, 1911 – died Sept. 19, 2000; age 89). (Ann Doran 1964 The Adventures of Ozzie and Harriet)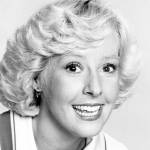 Georgia Engel is 70
American actress of stage, movies, and television (Georgette on The Mary Tyler Moore Show & Rhoda; The Betty White Show; Goodtime Girls; Coach; Everybody Loves Raymond; Hot in Cleveland; Passions) (born July 28, 1948 – died Apr. 12, 2019; age 70). Cause of death for Georgia Engel is unknown. (Georgia Engel 1977 The Betty White Show Photo: CBS TV)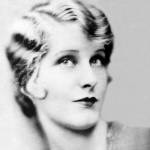 Catherine Dale Owen
"Uncommonly beautiful" American actress of Broadway stages (Little Women) & early sound films (The Rogue Song; Such Men Are Dangerous; Born Reckless; Strictly Unconventional; Behind Office Doors; His Glorious Night; The Forbidden Woman; Today; Defenders of the Law) (born July 28, 1900 – died Sept. 7, 1965; age 65). (Catherine Dale Owen 1931 Photo: Apeda / Picture Play)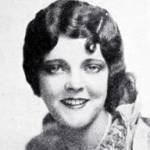 Blanche Mehaffey (ex of Ralph M. Like)
American Ziegfeld Follies showgirl, WAMPAS Baby Star, & dancer-actress of films (The Sunset Trail; The Wages of Sin; Held for Ransom; The Cowboy and the Bandit; The Outlaw Tamer; Sally of the Subway; Soul of the Slums; The Silent Rider; The Battling Orioles) (born July 28, 1908 – died Mar. 31, 1968; age 59). Blanche Mehaffey died of a drug overdose. (Blanche Mehaffey 1926)
*Images are public domain or Creative Commons licensed & sourced via Wikimedia Commons, Vimeo, or Flickr, unless otherwise noted*