October 13th Birthdays
If you were born on October 13th, you share a celebrity birthday with these famous people: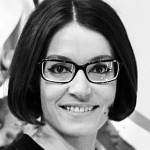 Nana Mouskouri (nee Ioánna Moúschouri)
Best-selling multi-lingual (Spanish, French, German, Italian, Dutch) Greek singer (Song for Liberty; The White Rose of Athens; Roses & Sunshine; Guten Morgen, Sonnenschein; Amazing Grace; Only Love) & TV host (Presenting Nana Mouskouri), born October 13, 1934. (Nana Mouskouri 1966 Photo: Ron Kroon)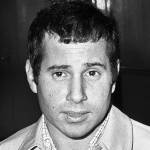 Paul Simon (married Edie Brickell; ex of Carrie Fisher)
Grammy and Rock & Roll Hall of Fame American singer-songwriter (50 Ways to Leave Your Lover; Loves Me Like a Rock) as Simon and Garfunkel (Bridge Over Troubled Water; The Sound of Silence; Mrs. Robinson; Cecilia; I Am A Rock), born October 13, 1941. (Paul Simon 1966: Dutch National Archives)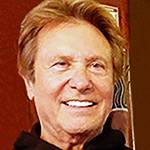 Robert Lamm
Founding member of Rock & Roll Hall of Fame band Chicago, American singer, songwriter, and keyboardist (Does Anybody Really Know What Time It Is?; Saturday in the Park; Harry Truman; Beginnings; 25 or 6 to 4; Hard to Say I'm Sorry), born October 13, 1944. (Robert Lamm 2017 Photo: slgckgc)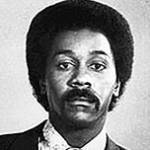 Demond Wilson (nee Grady Demond Wilson)
American retired actor of television (Lamont Sanford on Sanford and Son; Baby… I'm Back; The New Odd Couple; Girlfriends) and author (Second Banana: The Bittersweet Memoirs of the Sanford and Son Years) born October 13, 1946. (Demond Wilson 1972 Photo: Robert Garner Attractions)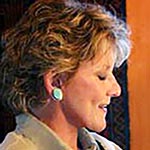 Lacy J. Dalton (nee Jill Lynne Byrem)
American musician, country music songwriter, singer (Takin' It Easy; Hard Times; Everybody Makes Mistakes; 16th Avenue; Hillbilly Girl with the Blues; Whisper; The Heart; Black Coffee; Crazy Blue Eyes), born October 13, 1946. (Lacy J Dalton 2006 Photo: Aaron Anderson / Lacy J Dalton Production LLC)
Sammy Hagar (nee Samuel Roy Hagar; "The Red Rocker")
American rock guitarist, singer-songwriter (I Can't Drive 55; Your Love is Driving Me Crazy) with Rock & Roll Hall of Fame band Van Halen (Won't Get Fooled Again; Can't Stop Lovin' You; Why Can't This Be Love; Feels So Good; Jump), born October 13, 1947. (Sammy Hagar 2013 Photo: Doug Anderson)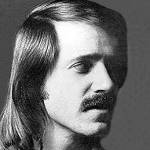 John Ford Coley (nee John Edward Colley)
American soft rock musician (pianist, guitar player), singer solo and with England Dan & John Ford Coley (I'd Really Love to See You Tonight; We'll Never Have to Say Goodbye Again; Love is the Answer; Gone Too Far; It's Sad to Belong), born October 13, 1948. (John Ford Coley 1976 Photo: Big Tree Records)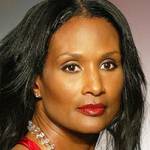 Beverly Johnson (ex-partner of Chris Noth)
American cover-girl supermodel (Vogue, Elle, Glamour), author (Beverly Johnson's Guide to a Life of Health and Beauty), actress of TV and movies (Loaded Weapon 1; The Meteor Man; How to Be a Player; Crossroads) born October 13, 1952. (Beverly Johnson 2004 Photo: The Heart Truth)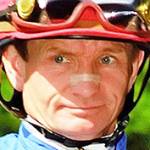 Pat Day (nee Patrick Alan Day)
National Museum of Racing and Hall of Fame American jockey, thoroughbred horse race & award-winner (Kentucky Derby, Preakness, & Belmont Stakes; George Woolf Memorial, 4-time Eclipse, Mike Venezia Memorial), born October 13, 1953. (Pat Day 2007 Photo: David Ohmer)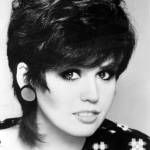 Marie Osmond (nee Olive Marie Osmond)
American country music singer solo (Paper Roses; There's No Stopping Your Heart; Read My Lips; I Only Wanted You), with brother Donny Osmond (I'm Leaving It All Up to You), host & actress of stage and TV (Donny & Marie; Marie; Maybe This Time), (born October 13, 1959. (Marie Osmond 1985 Photo)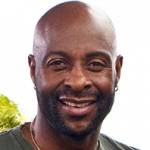 Jerry Rice
Pro Football Hall of Fame American professional football player, record-setting NFL wide receiver (San Francisco 49ers – 3x Super Bowl Champions 1989, 1989, 1995 & 1995 Superbowl MVP), and 2x NFL Offensive Player of the Year born October 13, 1962. (Jerry Rice 2010 Photo: Anthony Quintano)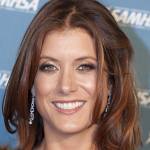 Kate Walsh (nee Kathleen Erin Walsh)
American model, actress of stage, TV (Dr. Addison Montgomery on Grey's Anatomy & Private Practice; The Drew Carey Show; 13 Reasons Why; Bad Judge; Fargo) and movies (Kicking & Screaming; If I Forget; Legion; Inside Out; Three Below Zero), born October 13, 1967. (Kate Walsh 2011 Photo: SAMHSA)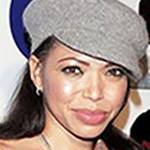 Tisha Campbell (nee Tisha Michelle Campbell; ex of Duane Martin)
American singer & actress of TV (Gina Waters-Payne on Martin; Jay Kyle on My Wife and Kids; Damona on Dr. Ken; Rita Rocks) and movies (Sprung; The Last Place on Earth; School Daze; House Party films; Rooftops), born October 13, 1968. (Tisha Campbell-Martin 2008 Photo: Pasadena Burbank)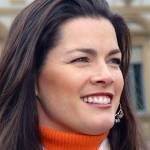 Nancy Kerrigan
American 1993 US National Figure Skating Champion, 2x Winter Olympics medalist (1994 Norway silver; 1992 France bronze), Champions on Ice and Broadway on Ice skater, and TV personality (Dancing With the Stars) born October 13, 1969. (Nancy Kerrigan 2006 Photo: Gianluca Platania)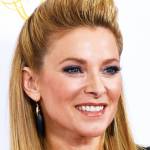 Cady McClain (nee Katie Jo McClain; married Jon Lindstrom)
American producer, director, & actress of TV (St. Elsewhere; Dixie Martin on All My Children; As the World Turns; The Young and the Restless; Suzy F*cking Homemaker; Venice the Series) and movies (My Favorite Year; Soldier's Heart), born October 13, 1969. (Cady McClain 2014 Photo: Mingle Media TV)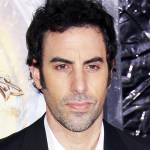 Sacha Baron Cohen (married Isla Fisher)
American filmmaker, comedian, & actor of TV (The 11 O'Clock Show; Da Ali G Show; The Spy; Who is America?) and films (Borat; Brüno; The Brothers Grimsby; Anchorman 2: The Legend Continues; Les Misérables; The Dictator; Hugo), born October 13, 1971. (Sacha Baron Cohen 2011 Photo: Joella Marano)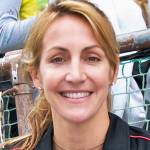 Summer Sanders
American Olympic swimming medalist (1992 Barcelona – 200m butterfly & 400m medley relay gold; individual medley 200m silver & 400m bronze), 1991 women's 200 m butterfly World Champ, born October 13, 1972. (Summer Sanders 2009 Photo: JD Lasica from Pleasanton, CA, US)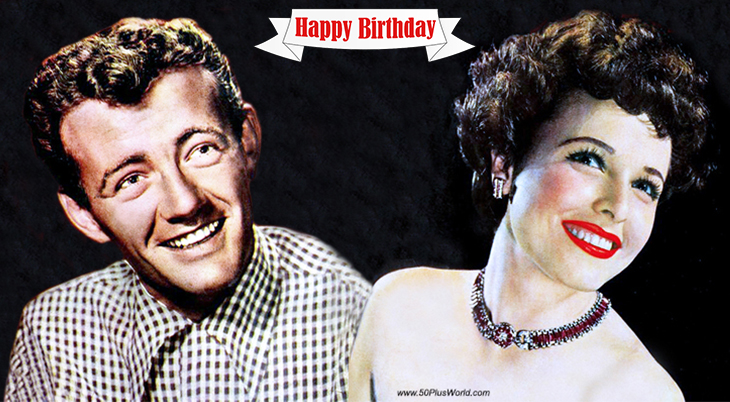 (Robert Walker 1944 | Laraine Day 1943)
Happy Birthday to everyone celebrating their birthday on October 13th!
Remember These October 13th Famous Birthdays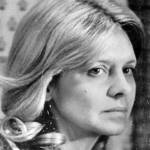 Melinda Dillon (married Richard Libertini)
American actress of stage, TV (Heartland; Space), and movies (Bound for Glory; Close Encounters of the Third Kind; Absence of Malice; A Christmas Story; Songwriter; Harry and the Hendersons; Staying Together; The Prince of Tides; Slap Shot; The April Fools; F.I.S.T.; Reign Over Me) (born Oct. 13, 1939 – died Jan. 9, 2023; age 83). (Melinda Dillon 1976 Photo)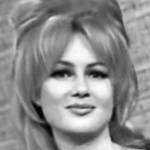 Pamela Tiffin (nee Pamela Tiffin Wonso; ex of Clay Felker)
American model and movie actress (State Fair; Come Fly With Me; For Those Who Think Young; The Lively Set; The Pleasure Seekers; The Hallelujah Trail; One, Two, Three; Harper; Summer and Smoke; Viva Max; The Archangel; Kill Me, My Love!) (born Oct. 13, 1942 – died Dec. 2, 2020; age 78). Cause of death for Pamela Tiffin is unknown. (Pamela Tiffin 1967 What's My Line?)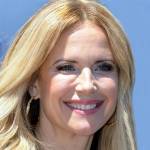 Kelly Preston (nee Kelly Kamalelhua Smith; married John Travolta)
American model (Neutrogena) & actress of TV (For Love and Honor; Medium) & movies (Secret Admirer; Jack Frost; The Experts; SpaceCamp; 52 Pick-Up; Love at Stake; Twins; Battlefield Earth; For Love of the Game; The Cat in the Hat; Old Dogs; From Dusk Till Dawn) (born Oct. 13, 1962 – died July 12, 2020; age 57. Kelly Preston died of breast cancer. (Kelly Preston 2018 Photo: Georges Biard)
Jim McMullan (nee James P. McMullan)

American actor of TV (Dallas; Chopper One; The Young and the Restless; Beyond Westworld; Ben Casey; Barnaby Jones; S.W.A.T.; Cannon; Hart to Hart; Santa Barbara; Baywatch) & movies (The Raiders; Downhill Racer; The Incredible Shrinking Woman) (born Oct. 13, 1936 – died May 31, 2019; age 82). Cause of death for Jim McMullan is unknown. (Jim McMullan 1970 Daniel Boone)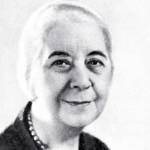 Louise Closser Hale (nee Louise Closser; married Walter Hale)
American writer of short stories, books & plays; actress of stage & early sound movies (Another Language; No More Orchids; Big Boy; Dinner at Eight; Shanghai Express; The Barbarian; The White Sister; Rebecca of Sunnybrook Farm; Movie Crazy; Letty Lynton; Sky Bride; The Man Who Played God; Faithless) (born Oct. 13, 1872 – died July 26, 1933; age 60). (Louise Closser Hale 1933)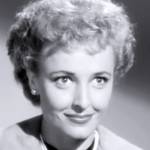 Laraine Day (nee La Raine Johnson; ex of Leo Durocher)
American actress of TV (The Loretta Young Show), and movies (Mary Lamont in Dr. Kildare films; The Trial of Mary Dugan; Foreign Correspondent; Tycoon; And One Was Beautiful; Painted Desert; The Woman on Pier 13; Those Endearing Young Charms; And One Was Beautiful; Arizona Legion) (born Oct. 13, 1920 – died Nov. 10, 2007; age 87). (Laraine Day 1948 My Dear Secretary)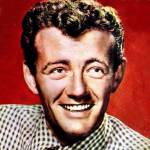 Robert Walker (ex of Jennifer Jones; father of Robert Walker Jr.)
American actor of radio & films (Strangers on a Train; The Clock; Thirty Seconds Over Tokyo; Her Highness and the Bellboy; One Touch of Venus; Song of Love; What Next Corporal Hargrove?; My Son John; Since You Went Away) (born Oct. 13, 1918 – died Aug. 28, 1951; age 32). Robert Walker had been drinking and died after a doctor injected him with a sedative. (Robert Walker 1944)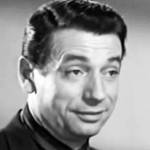 Yves Montand (nee Ivo Livi; married Simone Signoret)
Italian-French singer-actor of stage and movies (On a Clear Day You Can See Forever; Let's Make Love; My Geisha; Grand Prix; Live For Life; Is Paris Burning?; Goodbye Again; Choice of Arms; Napoleon; The Wages of Fear; The Anatomy of Love; The Confession; Live for Life) (born Oct. 13, 1921 – died Nov. 9, 1991; age 70). Yves Montand died of a heart attack. (Yves Montand 1961 Sanctuary) 
Cornel Wilde (nee Kornél Lajos Weisz; ex of Patricia Knight, Jean Wallace)

Hungarian-American artist, expert fencer, movie director, screenwriter, producer, & actor (A Song to Remember; Leave her to Heaven; Forever Amber; The Big Combo; The Greatest Show on Earth, Sword of Lancelot; Omar Khayyam; The Comic) (born Oct. 13, 1912 – died Oct. 16, 1989; age 77). Cornel Wilde died of leukemia. (Cornel Wilde 1945 Leave Her to Heaven Trailer)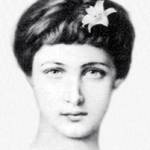 Lily Langtry (nee Emilie Charlotte Le Breton; aka Lillie Langtry)
British-American socialite, artist's model and celebrity spokeswoman (Pears Soap), producer and actress of London, Broadway, & vaudeville stages, and silent films (His Neighbor's Wife), race horse owner (born Oct. 13, 1853 – died Feb. 12, 1929; age 75). Ex-lover of Edward, Prince of Wales (King Edward VII) & others; married Sir Hugo de Bathe. (Lily Langtry 1891: Frank Miles)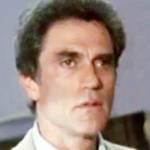 Cliff Gorman (nee Joel Joshua Goldberg)

Tony Award-winning American actor of stage (Lenny), TV (Aaron Greenberg in TV movies; Law & Order; Murder, She Wrote) and films (Angel; The Boys in the Band; Cops and Robbers; Rosebud; An Unmarried Woman; All That Jazz; Night of the Juggler; Night and the City) (born Oct. 13, 1936 – died Sept. 5, 2002; age 65). Cliff Gorman died of leukemia. (Cliff Gorman 1984 Angel Trailer)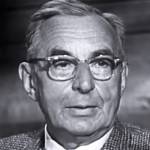 Douglass Dumbrille
Canadian actor of TV (China Smith; Grand Jury; Perry Mason; The Californians) and movies (The Mysterious Rider; The Public Menace; The Rustler's Roundup; Counterfeit Lady; Naughty Marietta; Mr. Deeds Goes To Town; Cardinal Richelieu; Dishonored Lady) (born Oct. 13, 1889 – died Apr. 2, 1974; age 84). Douglass Dumbrille died of a heart attack. (Douglass Dumbrille 1955 A Life at Stake)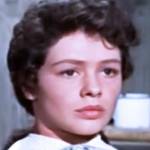 Judi Meredith (nee Judith Clare Boutin; married Gary Nelson)
American professional figure skater (Ice Follies), actress of TV (Hotel de Paree, The George Burns and Gracie Allen Show; Hawaii Five-O; Ben Casey; Bonanza), and movies (Jack the Giant Killer; The Raiders; The Night Walker; Dark Intruder; Summer Love; Wild Heritage; A Letter to Nancy) (born Oct. 13, 1936 – died Apr. 30, 2014; age 77). (Judi Meredith 1958 Money, Women and Guns)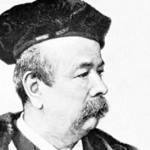 Charles Frederick Worth
English haute couture celebrity fashion designer (Empress Eugénie of France; Empress Elisabeth of Austria; Lillie Langtry; Sarah Bernhardt; Jenny Lind), House of Worth founder, and fashion industry innovator (live models, princess line shape, ankle length walking skirts, branded labels) (born Oct. 13, 1825 – died Mar. 10, 1895; age 69). (Charles Frederick Worth 1895: Nadar)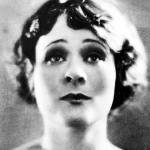 Irene Rich (nee Irene Frances Luther)
American actress of radio (Dear John; Glorious One) & films (Captain January; The Perfect Crime; Queen of the Yukon; On Your Back; The Mad Parade; The Champ; Everybody's Hobby; Three Sons O'Guns; Her Mad Night; Brawn of the North; Angel and the Badman; Five and Ten; The Mortal Storm; Beau Brummel) (born Oct. 13, 1891 – died Apr. 22, 1988; age 96). (Irene Rich 1924: Apeda)
*Images are public domain or Creative Commons licensed & sourced via Wikimedia Commons, Vimeo, YouTube, or Flickr, unless otherwise noted*