October 13th Birthdays
If you were born on October 13th, you share a celebrity birthday with these famous people: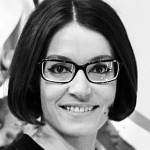 Nana Mouskouri is 86 (nee Ioánna Moúschouri)
Best-selling multi-lingual (Spanish, French, German, Italian, Dutch) Greek singer (Song for Liberty; The White Rose of Athens; Roses & Sunshine; Guten Morgen, Sonnenschein) & TV host (Presenting Nana Mouskouri), born October 13, 1934. (Nana Mouskouri 1966 Photo: Ron Kroon)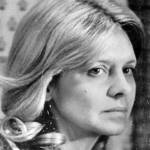 Melinda Dillon is 81
American actress of stage, TV (Heartland), and movies (Bound for Glory; Close Encounters of the Third Kind; Absence of Malice; A Christmas Story; Songwriter; Harry and the Hendersons; Staying Together; The Prince of Tides; Slap Shot; The April Fools; F.I.S.T.), born October 13, 1939. (Melinda Dillon 1976 Photo)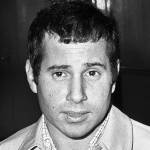 Paul Simon is 79
Grammy and Rock & Roll Hall of Fame American singer-songwriter (50 Ways to Leave Your Lover; Loves Me Like a Rock) as Simon and Garfunkel (Bridge Over Troubled Water; The Sound of Silence; Mrs. Robinson; Cecilia), born October 13, 1941. (Paul Simon 1966 Photo: Dutch National Archives)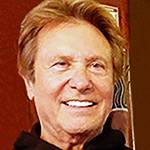 Robert Lamm is 76
Founding member of Rock & Roll Hall of Fame band Chicago, singer, songwriter, and keyboardist (Does Anybody Really Know What Time It Is?; Saturday in the Park; Harry Truman; Beginnings; 25 or 6 to 4), born October 13, 1944. (Robert Lamm 2017 Photo: slgckgc)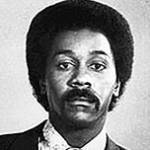 Demond Wilson is 74 (nee Grady Demond Wilson)
American retired actor of television (Lamont Sanford on Sanford and Son; Baby… I'm Back; The New Odd Couple; Girlfriends) and author (Second Banana: The Bittersweet Memoirs of the Sanford and Son Years) born October 13, 1946. (Demond Wilson 1972 Photo: Robert Garner Attractions)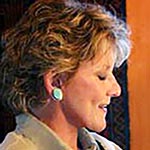 Lacy J. Dalton is 74 (nee Jill Lynne Byrem)
American musician, country music songwriter, singer (Takin' It Easy; Hard Times; Everybody Makes Mistakes; 16th Avenue; Hillbilly Girl with the Blues; Whisper; The Heart), born October 13, 1946. (Lacy J Dalton 2006 Photo: Aaron Anderson / Lacy J Dalton Production LLC)
Sammy Hagar is 73 (nee Samuel Roy Hagar; "The Red Rocker")
American rock guitarist, singer-songwriter (I Can't Drive 55) with Rock & Roll Hall of Fame band Van Halen (Won't Get Fooled Again; Can't Stop Lovin' You; Why Can't This Be Love; Feels So Good), born October 13, 1947. (Sammy Hagar 2013 Photo: Doug Anderson)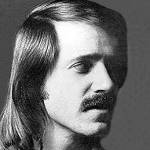 John Ford Coley is 72 (nee John Edward Colley)
American soft rock musician (pianist, guitar player), singer solo and with England Dan & John Ford Coley (I'd Really Love to See You Tonight; We'll Never Have to Say Goodbye Again; Love is the Answer; Gone Too Far), born October 13, 1951. (John Ford Coley 1976 Photo: Big Tree Records)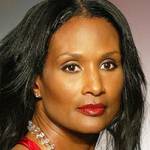 Beverly Johnson is 68
American cover-girl supermodel (Vogue, Elle, Glamour), author (Beverly Johnson's Guide to a Life of Health and Beauty), actress of TV and movies (Loaded Weapon 1; The Meteor Man; How to Be a Player; Crossroads) born October 13, 1952. (Beverly Johnson 2004 Photo: The Heart Truth)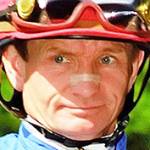 Pat Day is 67 (nee Patrick Alan Day)
National Museum of Racing and Hall of Fame American jockey, thoroughbred horse race & award-winner (Kentucky Derby, Preakness, & Belmont Stakes; George Woolf Memorial, 4-time Eclipse, Mike Venezia Memorial), born October 13, 1953. (Pat Day 2007 Photo: David Ohmer)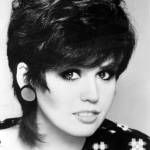 Marie Osmond is 61 (nee Olive Marie Osmond)
American country music singer solo (Paper Roses; There's No Stopping Your Heart; Read My Lips; I Only Wanted You), with brother Donny Osmond (I'm Leaving It All Up to You), host & actress of stage and TV (Donny & Marie; Marie; Maybe This Time), (born October 13, 1959. (Marie Osmond 1985 Photo)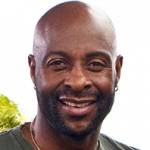 Jerry Rice is 58
Pro Football Hall of Fame American professional football player, record-setting NFL wide receiver (San Francisco 49ers – 3x Super Bowl Champions 1989, 1989, 1995 & 1995 Superbowl MVP), and 2x NFL Offensive Player of the Year born October 13, 1962. (Jerry Rice 2010 Photo: Anthony Quintano)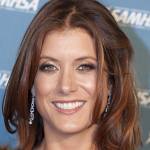 Kate Walsh is 53 (nee Kathleen Erin Walsh)
American model, actress of stage, TV (Dr. Addison Montgomery on Grey's Anatomy & Private Practice; The Drew Carey Show; 13 Reasons Why; Bad Judge; Fargo) and movies (Kicking & Screaming; If I Forget; Legion; Inside Out), born October 13, 1967. (Kate Walsh 2011 Photo: SAMHSA)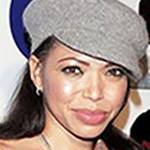 Tisha Campbell-Martin is 52 (nee Tisha Michelle Campbell)
American singer & actress of TV (Gina Waters-Payne on Martin; Jay Kyle on My Wife and Kids; Damona on Dr. Ken; Rita Rocks) and movies (Sprung; The Last Place on Earth; School Daze; House Party films; Rooftops), born October 13, 1968. (Tisha Campbell-Martin 2008 Photo: Pasadena Burbank)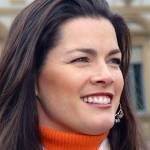 Nancy Kerrigan is 51
American 1993 US National Figure Skating Champion, 2x Winter Olympics medalist (1994 Norway silver; 1992 France bronze), Champions on Ice and Broadway on Ice skater, and TV personality (Dancing With the Stars) born October 13, 1969. (Nancy Kerrigan 2006 Photo: Gianluca Platania)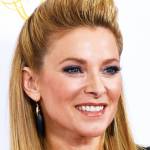 Cady McClain is 51 (nee Katie Jo McClain)
American producer, director, & actress of TV (St. Elsewhere; Dixie Martin on All My Children; As the World Turns; The Young and the Restless; Suzy F*cking Homemaker; Venice the Series) and movies (My Favorite Year; Soldier's Heart), born October 13, 1969. (Cady McClain 2014 Photo: Mingle Media TV)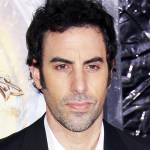 Sacha Baron Cohen is 49
American filmmaker, comedian, & actor of TV (The 11 O'Clock Show; Da Ali G Show; The Spy; Who is America?) and films (Borat; Brüno; The Brothers Grimsby; Anchorman 2: The Legend Continues; Les Misérables; The Dictator; Hugo), born October 13, 1971. (Sacha Baron Cohen 2011 Photo: Joella Marano)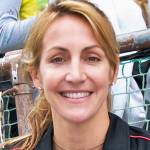 Summer Sanders is 48
American Olympic swimming medalist (1992 Barcelona – 200m butterfly & 400m medley relay gold; individual medley 200m silver & 400m bronze), 1991 women's 200 m butterfly World Champ, born October 13, 1972. (Summer Sanders 2009 Photo: JD Lasica from Pleasanton, CA, US)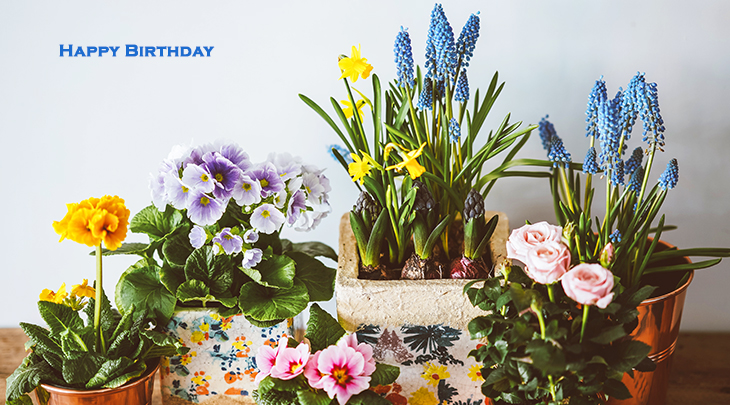 (Mixed Spring Flowers Photo: Annie Spratt via Unsplash)
Happy Birthday to everyone celebrating their birthday on October 13th!
Remember These October 13th Famous Birthdays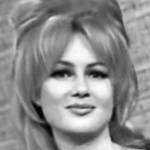 Pamela Tiffin (nee Pamela Tiffin Wonso)
American model and movie actress (State Fair; Come Fly With Me; For Those Who Think Young; The Lively Set; The Pleasure Seekers; The Hallelujah Trail; One, Two, Three; Harper; Summer and Smoke; Viva Max; The Archangel) (born Oct. 13, 1942 – died Dec. 2, 2020; age 78). Cause of death for Pamela Tiffin is unknown. (Pamela Tiffin 1967 What's My Line?)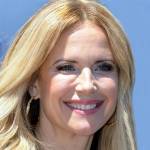 Kelly Preston (nee Kelly Kamalelhua Smith)
American model (Neutrogena) & actress of TV (For Love and Honor; Medium) & movies (Secret Admirer; Jack Frost; The Experts; SpaceCamp; 52 Pick-Up; Love at Stake; Twins; Battlefield Earth; For Love of the Game; The Cat in the Hat; Old Dogs; From Dusk Till Dawn) (born Oct. 13, 1962 – died July 12, 2020; age 57. Kelly Preston died of breast cancer. (Kelly Preston 2018 Photo: Georges Biard)
Jim McMullan (nee James P. McMullan)

American actor of TV (Dallas; Chopper One; The Young and the Restless; Beyond Westworld; Ben Casey; Barnaby Jones; S.W.A.T.; Cannon; Hart to Hart; Santa Barbara; Baywatch) & movies (The Raiders; Downhill Racer; The Incredible Shrinking Woman) (born Oct. 13, 1936 – died May 31, 2019; age 82). Cause of death for Jim McMullan is unknown. (Jim McMullan 1970 Daniel Boone)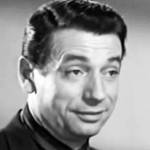 Yves Montand (nee Ivo Livi)
Italian-French singer-actor of stage and movies (On a Clear Day You Can See Forever; Let's Make Love; My Geisha; Grand Prix; Live For Life; Is Paris Burning?; Goodbye Again; Choice of Arms; Napoleon; The Wages of Fear; The Anatomy of Love; The Confession; Live for Life) (born Oct. 13, 1921 – died Nov. 9, 1991; age 70). Yves Montand died of a heart attack. (Yves Montand 1961 Sanctuary) 
Cornel Wilde (nee Kornél Lajos Weisz)

Hungarian-American artist, expert fencer, movie director, screenwriter, producer, & actor (A Song to Remember; Leave her to Heaven; Forever Amber; The Big Combo; The Greatest Show on Earth, Sword of Lancelot; Omar Khayyam; The Comic) (born Oct. 13, 1912 – died Oct. 16, 1989; age 77). Cornel Wilde died of leukemia. (Cornel Wilde 1945 Leave Her to Heaven Trailer)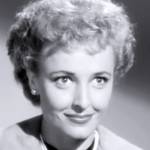 Laraine Day (nee La Raine Johnson)
American actress of TV (The Loretta Young Show), and movies (Mary Lamont in Dr. Kildare films; The Trial of Mary Dugan; Foreign Correspondent; Tycoon; And One Was Beautiful; Painted Desert; The Woman on Pier 13; Those Endearing Young Charms) (born Oct. 13, 1920 – died Nov. 10, 2007; age 87). Cause of death for Laraine Day is unknown. (Laraine Day 1948 My Dear Secretary)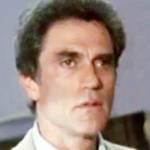 Cliff Gorman (nee Joel Joshua Goldberg)

Tony Award-winning American actor of stage (Lenny), TV (Aaron Greenberg in TV movies; Law & Order; Murder, She Wrote) and films (Angel; The Boys in the Band; Cops and Robbers; Rosebud; An Unmarried Woman; All That Jazz; Night of the Juggler; Night and the City) (born Oct. 13, 1936 – died Sept. 5, 2002; age 65). Cliff Gorman died of leukemia. (Cliff Gorman 1984 Angel Trailer)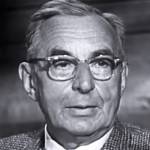 Douglass Dumbrille
Canadian actor of TV (China Smith; Grand Jury; Perry Mason; The Californians) and movies (The Mysterious Rider; The Public Menace; The Rustler's Roundup; Counterfeit Lady; Naughty Marietta; Mr. Deeds Goes To Town; Cardinal Richelieu; Dishonored Lady) (born Oct. 13, 1889 – died Apr. 2, 1974; age 84). Douglass Dumbrille died of a heart attack. (Douglass Dumbrille 1955 A Life at Stake)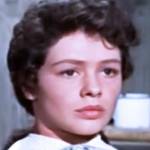 Judi Meredith (nee Judith Clare Boutin)
American professional figure skater (Ice Follies), actress of stage, TV (Hotel de Paree, The George Burns and Gracie Allen Show; Hawaii Five-O; Ben Casey; Bonanza), and movies (Jack the Giant Killer; The Raiders; Dark Intruder; Summer Love) (born Oct. 13, 1936 – died Apr. 30, 2014; age 77). Judi Meredith's cause of death is unknown. (Judi Meredith 1958 Money, Women and Guns)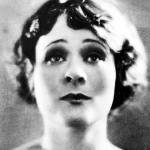 Irene Rich (nee Irene Frances Luther)
American actress of radio (Dear John; Glorious One) & films (Captain January; The Perfect Crime; Queen of the Yukon; On Your Back; The Mad Parade; The Champ; Everybody's Hobby; Three Sons O'Guns; Her Mad Night; Brawn of the North; Angel and the Badman; Five and Ten; The Mortal Storm; Beau Brummel) (born Oct. 13, 1891 – died Apr. 22, 1988; age 96). (Irene Rich 1924: Apeda)
*Images are public domain or Creative Commons licensed & sourced via Wikimedia Commons, Vimeo, YouTube, or Flickr, unless otherwise noted*