May 20th Birthdays
If you were born on May 20th you share a celebrity birthday with these famous people: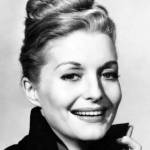 Constance Towers is 90 (married John Gavin)
American actress-singer of radio, stage, TV (Marian Hiller on Love is a Many Splendored Thing; Helena Cassadine on General Hospital; Perry Mason; Sunset Beach; Capitol), movies (Fate is the Hunter; Sylvester; A Perfect Murder; The Storyteller), born May 20, 1933. (Constance Towers 1963 Photo: Allied Artists)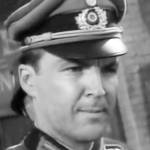 Anthony Zerbe is 87
Emmy-winning American actor of TV (Teaspoon Hunter on The Young Riders; Harry O; Cannon; Mission: Impossible) & films (They Call Me Mister Tibbs!; Papillon; Rooster Cogburn; The Dead Zone, Licence to Kill; The First Deadly Sin; Farewell, My Lovely), born May 20, 1936. (Anthony Zerbe 1965 12 O'Clock High)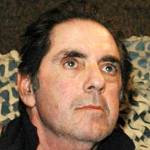 David Proval is 81
American actor of TV (Richie Aprile on The Sopranos; Fame; Everybody Loves Raymond; Picket Fences; Boomtown) and movies (The Star Chamber; Romeo is Bleeding; The Shawshank Redemption; The Phantom), born May 20, 1942. (David Proval 2008 Photo: Captain Elizabeth A. Casebeer / U.S. Army) 
Cher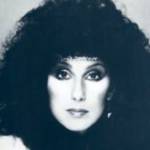 is 77 (nee Cherilyn Sarkisian; aka Cheryl LaPiere)
Grammy, Emmy & Oscar-winning American singer (I Got You, Babe; Believe; Half-Breed; Dark Lady; If I Could Turn Back Time) & actress of TV (The Sonny and Cher Comedy Hour) & films (Silkwood; Mask; Moonstruck; Mermaids; Burlesque; Suspect), born May 20, 1946. Ex of Gregg Allman. (Cher 1988)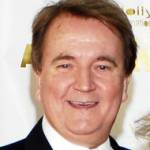 Dave Thomas is 74 (brother of Ian Thomas; ex of Pam Thomas)
Canadian comedian, screenwriter (Bones;), & actor of TV (Doug Mackenzie on SCTV & SCTV Network; Russell Norton on Grace Under Fire; Arrested Development; Bounty Hunters) and movies (Stripes; Strange Brew; Coneheads; Rat Race) born May 20, 1949. (Dave Thomas 2007 Photo: John Mueller)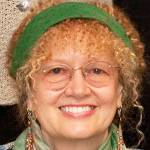 Mary Pope Osborne is 74 (nee Mary Pope)
American children's author (Jason and the Argonauts; My Brother's Keeper; Kate and the Beanstalk), creator of the Magic Treehouse series (Dinosaurs Before Dark; The Knight at Dawn; Mummies in the Morning; Pirates Past Noon) born May 20, 1949. (Mary Pope Osborne 2010 Photo: HDValentin)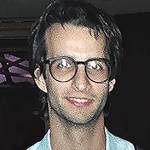 Bronson Pinchot is 64

American actor of TV (Balki Bartokomous on Perfect Strangers & ABC TGIF; Step by Step; The Young and the Restless; Chilling Adventures of Sabrina) and movies (Beverly Hills Cop; Blame it on the Bellboy; Risky Business; The Flamingo Kid; Courage Under Fire), born May 20, 1959. (Bronson Pinchot 1987: Alan Light)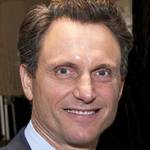 Tony Goldwyn is 63 (nee Anthony Howard Goldwyn)
American producer, director, & actor of movies (Ghost; The Pelican Brief; Kiss the Girls; Pocahontas: The Legend; A Walk on the Moon; The Last Samurai), stage, and TV (Scandal; Law & Order: Criminal Intent), born May 20, 1960. Grandson of Samuel Goldwyn. (Tony Goldwyn 2014: Peabody Awards)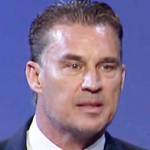 Todd Stottlemyre is 58
American retired MLB pitcher (Toronto Blue Jays; Oakland Athletics; St. Louis Cardinals; Texas Rangers; Arizona Diamondbacks), with 2 World Series championships (1992 & 1993 Blue Jays), ACN Inc. Regional VP, & son of Mel Stottlemyre, born May 20, 1965. (Todd Stottlemyre 2017 Photo: ACN Inc) 
Paolo Seganti is 58
Italian model and actor of TV (Damian Grimaldi on As the World Turns; Arturo Bandini on One Life to Live; Largo Winch; Cleaners; The Nanny) & movies (L.A. Confidential; Still Breathing; Everyone Says I Love You; Tea With Mussolini; Cradle 2 the Grave), born May 20, 1965.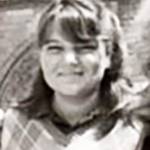 Mindy Cohn is 57 (nee Melinda Heather Cohn)
American voice artist (Velma Dinkley in Scooby Doo cartoons; The Kids from Room 402), actress of movies and TV (Natalie Green on The Facts of Life & Diff'rent Strokes; Body Language; The Second Half; 21 Jump Street), born May 20, 1966. (Mindy Cohn 1980 The Facts of Life Goes to Paris Photo: NBC)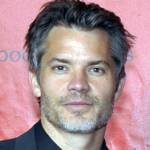 Timothy Olyphant is 55
American actor of stage, TV (Raylan Givens on Justified; Deadwood; Santa Clarita Diet; Damages; High Incident) and movies (Coastlines: Hitman; Live Free or Die Hard; Catch and Release; The Girl Next Door), born May 20, 1968. (Timothy Olyphant 2011 Photo: Anders Krusberg / Peabody Awards) 
Busta Rhymes is 51 (nee Trevor George Smith Jr.)
American record producer & rap singer (What's It Gonna Be?; I Know What You Want; Woo Hah! Got You All in Check; Dangerous; Touch It; Don't Cha; Break Ya Neck; Look At Me Now), and actor (Breaking Point; Finding Forrester; Shaft), born May 20, 1972. (Busta Rhymes 2002 Photo: Mikamote)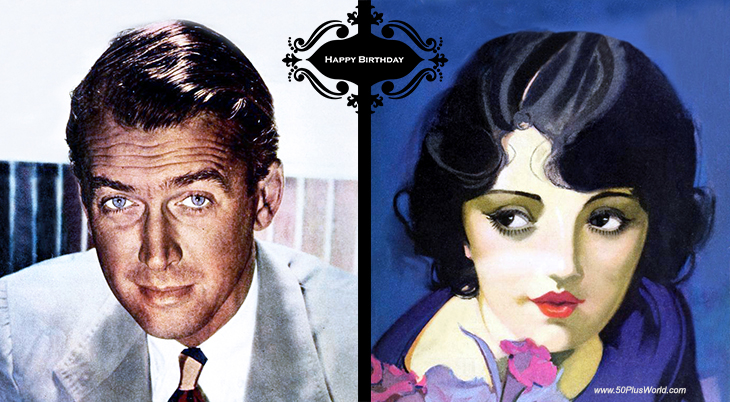 (James Stewart 1947 | Estelle Taylor 1928: Anita Parkhurst)
Happy Birthday to everyone celebrating their birthday on May 20th!
Remember These May 20th Famous Birthdays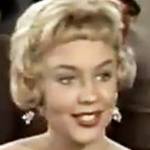 Joan Staley (nee Joan Lynette McConchie)
American actress of movies (Gunpoint; Roustabout; The Ghost and Mr. Chicken; Gun Fight; Kissin' Cousins), TV (77 Sunset Strip; Broadside; Perry Mason; Hawaiian Eye; Batman; The Lively Ones; Adam-12; Burke's Law; The Tab Hunter Show; Mission: Impossible) (born May 20, 1940 – died Nov. 24, 2019; age 79). Joan Staley's cause of death is unknown. (Joan Staley 1960 Bonanza)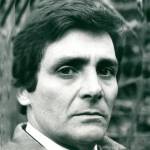 David Hedison is 91 (nee Albert David Hedison Jr.)
American actor of TV (Capt. Lee Crane on Voyage to the Bottom of the Sea; Spencer Harrison on Another World; The Young and the Restless; The Colbys; Five Fingers) & movies (Live and Let Die; Licence to Kill; The Lost World) (born May 20, 1927 – died July 18, 2019; age 92). Cause of death for David Hedison is unknown. (David Hedison 1974 The Man in the Wood Photo: ABC TV)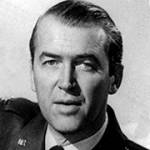 James Stewart (nee James Maitland Stewart; aka Jimmy Stewart)
Academy Award-winning American actor (Mr. Smith Goes to Washington; The Philadelphia Story; Broken Arrow; Call Northside 777; Harvey; Rear Window; The Man Who Knew Too Much; It's A Wonderful Life; Vertigo; Rope; Shenandoah; Bell Book and Candle; The Mortal Storm; Anatomy of a Murder; The Stratton Story) (born May 20, 1908 – died July 2, 1997; age 89). (Jimmy Stewart 1940s: USAF)
Joe Cocker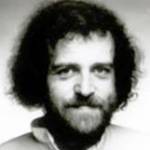 (nee John Robert Cocker; aka Vance Arnold)
Grammy Award-winning English musician, rock, blues & soul singer (You Are So Beautiful; With a Little Help from My Friends; Up Where We Belong [Jennifer Warnes duet]; Unchain My Heart; Feelin' Alright; The Letter; When the Night Comes) (born May 20, 1944 – died Dec. 22, 2014; age 70). Joe Cocker died of lung cancer. (Joe Cocker 1978 Photo: Gary Heery / Elektra Records)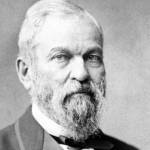 William George Fargo
American mail carrier, freight agent & express messenger (Livingston, Wells & Co.), entrepreneur (co-founder & President of the American Express Company; co-founder of Wells Fargo & Co.; senior executive & shareholder of several railway companies), and Mayor of Buffalo & (born May 20, 1818 – died Aug. 3, 1881; age 63). (William George Fargo)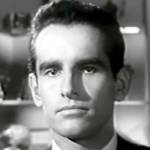 James Douglas (nee Stanley Douglas Johnson)
American actor of TV (Steven Cord on Peyton Place; Grant Colman on As the World Turns; Elliot Carrington on Another World; Dr. Marcus Polk on One Life to Live; The Doctors; Desmond Aldrich on The Edge of Night) and movies (G.I. Blues; Sweet Bird of Youth; A Thunder of Drums; Time Limit; ) (born May 20, 1929 – died Mar. 5, 2016; age 86). (James Douglas 1965 Peyton Place)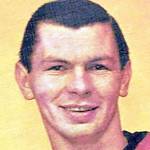 Stan Mikita (nee Stanislav Gvoth)
Slovakian-Canadian Hockey Hall of Fame NHL centre (Chicago Black Hawks), 1967 & 1968 Hart Memorial Trophy MVP, 4-time Art Ross winner, & co-founder American Hearing Impaired Hockey Association (born May 20, 1940 – died Aug. 7, 2018; age 78). Stan Mikita had dementia with Lewy bodies when he died. (Stan Mikita 1960s Photo: Ralston-Purina Company)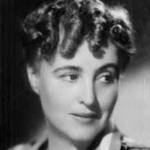 Margery Allingham (aka Maxwell March; daughter of Herbert Allingham)
English detective fiction writer, author of the Albert Campion mysteries (The Crime at Black Dudley; Look to the Lady; Police at the Funeral; Death of a Ghost; The Fashion in Shrouds; The China Governess) (born May 20, 1904 – died June 30, 1966; age 62). Margery Allingham died of breast cancer. (Margery Allingham 1940 Photo: By Permission of the Margery Allingham Society)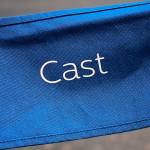 Stephanie Niznik
American actress of stage, TV (Nina Feeney on Everwood; Life is Wild; Diagnosis Murder; Vanishing Son; Murder, She Wrote; Dr. Quinn, Medicine Woman; JAG) and movies (Spiders II: Breeding Ground; Exit to Eden; The Twenty; The Twilight of the Golds; Star Trek: Insurrection) (born May 20, 1967 – died June 23, 2019; age 52). (Cast Photo: Jon Tyson)
Elisabeth Ogilvie
American writer, author of the Bennett Island Family series & other novels (High Tide; Dawning of the Day; Summer of the Osprey; Blueberry Summer; Dreaming Swimmer; Rowan Head; The Seasons Hereafter; Jennie About to Be; Strawberries in the Sea; The Ebbing Tide) & young adult fiction (The Fabulous Year; Beautiful Girl) (born May 20, 1917 – died Sept. 9, 2006; age 89).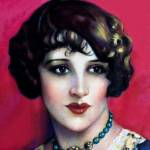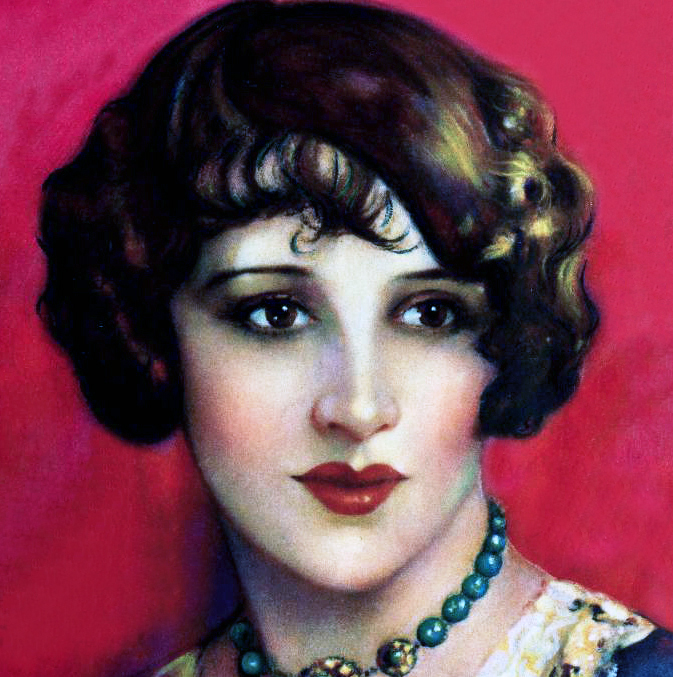 Estelle Taylor (nee Ida Estelle Taylor; ex of Jack Dempsey)
American model, singer & actress of silent films and classic movies (Cimarron; While New York Sleeps; Street Scene; The Ten Commandments; The Southerner; Lady Raffles; Honor Bound; Hollywood;  A California Romance; The Adventurer; A Fool There Was) (born May 20, 1894 – died Apr. 15, 1958; age 63). Estelle Taylor died of cancer. (Estelle Taylor 1926 Portrait: Marland Stone)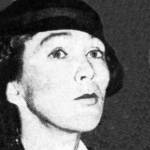 Adela Rogers St. Johns (nee Adela Nora Rogers; daughter of Earl Rogers)
American reporter (Hearst newspapers; magazines – Photoplay; Saturday Evening Post; Cosmopolitan), author (How to Write a Story and Sell It), screenwriter of silent & classic films (The Secret Code; Lady of the Night; The Girl Who Had Everything; A Free Soul; That Brennan Girl; I Want a Divorce) (born May 20, 1894 – died Aug. 10, 1988; age 94). (Adela Rogers St. Johns 1934)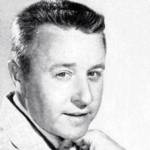 George Gobel (aka "Lonesome George")
Emmy-winning American guitarist, singer, comedian, host & actor of stage, radio (National Barn Dance), TV (The George Gobel Show; Harper Valley P.T.A.; Hollywood Squares), films (I Married a Woman; The Birds and the Bees), and TV producer (Gomalco – Leave It to Beaver), WWII USAF flight instructor (born May 20, 1919 – died Feb. 24, 1991; age 71). (George Gobel 1956)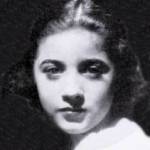 Edith Fellowes (ex of Freddie Fields; mother of Kathy Fields)
American actress of TV & films (Pennies from Heaven; Pride of the Bluegrass; The Little Adventuress; Heart of the Rio Grande; And So They Were Married; Five Little Peppers At Home; She Married Her Boss; Jane Eyre; Mrs. Wiggs of the Cabbage Patch; Life Begins with Love; The Rider of Death Valley; Mush and Milk) (born May 20, 1923 – died June 26, 2011; age 88) (Edith Fellowes 1936)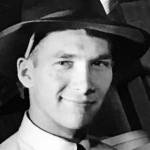 Hal Newhouser (nee Harold Newhouser; aka "Prince Hal")
National Baseball Hall of Fame American professional baseball player, 7-time MLB All-Star pitcher (Detroit Tigers – 1945 World Series champions, 2X AL MVP & Triple Crown winner; Cleveland Indians), & MLB scout (Baltimore Orioles; Cleveland Indians; Detroit Tigers; Houston Astros) (born May 20, 1921 – died Nov. 10, 1998; age 77). (Hal Newhouser 1944: Associated Press)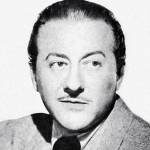 John Emery (ex of Tallulah Bankhead, Tamara Geva)
American actor of radio, Broadway, TV, & movies (Spellbound; Here Comes Mr. Jordan; Mademoiselle Fifi; The Mad Magician; The Gay Intruders; Ten North Frederick; The Spanish Main; The Voice of the Turtle; The Girl Can't Help It; The Woman in White; Assignment in Brittany; Forever, Darling) (born May 20, 1905 – died Nov. 16, 1964; age 59). Partner of Joan Bennett. (John Emery 1942)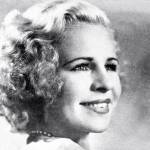 Lyda Roberti (nee Lyda Pecjak)
Russian-American circus performer, singer & actress of stage & films (Million Dollar Legs; College Rhythm; The Kid from Spain; Torch Singer; Three Cornered Moon; Dancers in the Dark; Nobody's Baby; Wide Open Faces; George White's 1935 Scandals; The Big Broadcast of 1936) (born May 20, 1906 – died Mar. 12, 1938; age 31). Lyda Roberti died of a heart attack. (Lyda Roberti 1932)
Bill Hewlett (nee William Redington Hewlett; married Flora Lamson)
American electrical engineer, CEO / President & co-founder with David Packard of Hewlett-Packard Company, WWII US Army Signal Corps Officer, Institute of Radio Engineers President, business director (Hexcel; Chase Manhattan Bank; Chrysler Corporation), and philanthropist (William and Flora Hewlett Foundation) (born May 20, 1913 – died Jan. 12, 2001; age 87). 
*Images are public domain or Creative Commons licensed & sourced via Wikimedia Commons, Vimeo, or Flickr, unless otherwise noted*