March 14th Birthdays
If you were born on March 14th you share a birthday with these famous people: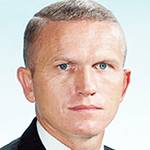 Frank Borman is 92 (nee Frank Frederick Borman II)

American retired Congressional Space Medal of Honor NASA astronaut (Apollo 8, Gemini 7) aeronautical engineer, test pilot, and retired CEO of Eastern Air Lines, born March 14, 1928. (Frank Borman 1964 Photo: NASA)
Michael Caine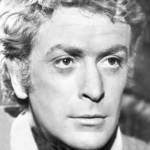 is 88
Academy Award-winning British movie actor (Alfie; Blame it on Rio; Educating Rita; The Cider House Rules; Little Voice; Batman Begins; Gambit; Dressed to Kill; Hurry Sundown; The Italian Job; Dirty Rotten Scoundrels), born March 14, 1933. (Michael Caine 1964 Hamlet at Elsinore)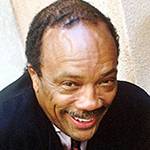 Quincy Jones is 87 (nee Quincy Delight Jones Jr.; "Q")
American Rock & Roll Hall of Fame and Grammy Award-winning musician, TV & film score composer (In the Heat of the Night; Roots), producer of music, movies & TV (MADtv; The Fresh Prince of Bel-Air), born March 14, 1933. (Quincy Jones 1989 Photo: Gorup de Besanez)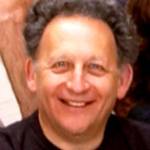 Boris Brott is 76

Canadian conductor, founder of Hamilton's Brott Music Festival, National Academy Orchestra of Canada, Los Angeles New West Symphony, McGill Chamber Orchestra, and the Montreal Philharmonic Youth Orchestra, born March 14, 1944. (Boris Brott 2008 Photo: Tapyram)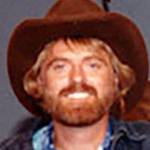 Michael Martin Murphey is 76
American western music singer and songwriter (Wildfire; Carolina in the Pines; A Mansion on the Hill; Renegade; A Long Line of Love; What's Forever For; From the Word Go; Still Taking Chances), born March 14, 1945. (Michael Martin Murphey 1985 Photo: David Hoffner.com)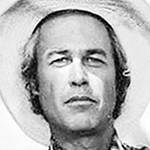 Steve Kanaly is 74 (nee Steven Francis Kanaly)
American actor of TV (Ray Krebbs on Dallas; All My Children) and movies (Dillinger; The Life and Times of Judge Roy Bean; Sliding Home; Big Wednesday; Midway; The Wind and the Lion; Driving Me Crazy), born March 14, 1946. (Steve Kanaly 1980 Dallas Photo: CBS TV)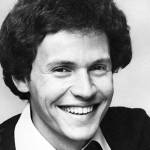 Billy Crystal is 72 (nee William Edward Crystal)
Tony Award-winning American comedian, writer, producer, director, actor & host of TV (Academy Awards; Saturday Night Live; Soap) and movies (When Harry Met Sally; City Slickers; My Giant; America's Sweethearts; Analyze This), born March 14, 1948. (Billy Crystal 1977 Photo: ABC TV)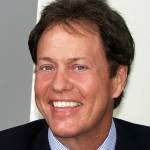 Rick Dees is 70 (nee Rigdon Osmond Dees III)
American comedian, radio announcer(The Rick Dees Weekly Top 40 Countdown), singer-songwriter (Disco Duck), actor of TV (Days of Our Lives; The Young and the Restless; The Flintstone Kids), and movies (Record City; La Bamba), born March 14, 1950. (Rick Dees 2018 Photo: Annehrick7)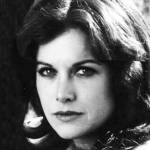 Season Hubley is 69 (nee Susan Hubley)
American singer and actress of movies (Catch My Soul; Caddie Woodlawn; Total Exposure; Escape From New York; Kiss The Sky; Lolly-Madonna XXX; Tomorrow's a Killer) and TV (Family; All My Children; Blue Skies; The Key to Rebecca), born March 14, 1951. (Season Hubley 1979 Elvis! Photo: ABC)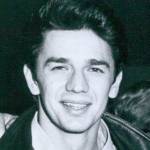 Adrian Zmed is 66
American singer, actor & personality of stage, TV (Officer Vince Romano on T. J. Hooker; Goodtime Girls; Flatbush; Confessions of a Teen Idol; Angie) and movies (Bachelor Party; Grease 2; Eyewitness to Murder; Improper Conduct), born March 14, 1954. (Adrian Zmed 1982 Photo: Scott Downie)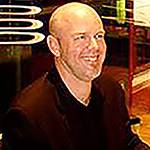 Tad Williams is 63
American science fiction & fantasy writer (The Dragonbone Chair; The Heart of What Was Lost; The Witchwood Crown; City of Golden Shadow; Shadowmarch; The Dragons of Ordinary Farm; Tailchaser's Song) born March 14, 1957. (Tad Williams 2004 Photo: Olaf1974 at English Wikipedia)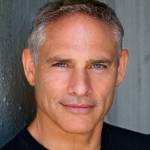 Russell Todd is 62 (nee Russell Todd Goldberg)

American businessman and retired actor of TV (Dr. Jamie Frame on Another World; High Mountain Rangers; Capitol; The Young and the Restless) and movies (Friday the 13th Part 2; Where the Boys Are; Sweet Murder; Face the Edge), born March 14, 1958. (Russell Todd 2000s Photo: Courtesy Russell Todd)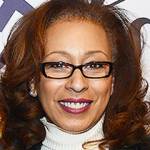 Tamara Tunie is 61
American actress of stage, TV (Law & Order: Special Victims Unit; As the World Turns; The Red Road; Blue Bloods; 24; NYPD Blue), and films (Wall Street; Flight; The Devil's Advocate; Bloodhounds of Broadway) born March 14, 1959. (Tamara Tunie 2014 Photo: Marc A. Hermann / MTA New York City Transit)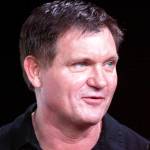 Kevin Williamson is 55
American actor (Another World), producer, and screenwriter of TV (The Vampire Diaries; Dawson's Creek; The Following; Stalker; The Secret Circle) and movies (Scream; Teaching Mrs. Tingle; I Know What You Did Last Summer), born March 14, 1965. (Kevin Williamson 2012 Photo: Gage Skidmore)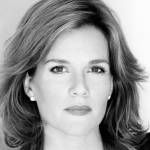 Catherine Dent is 55
American actress of TV (Danni Sofer on The Shield; The Mentalist; Touch; Agents of S.H.I.E.L.D.; Taken; As the World Turns) and films (The Unseen; Dangerous Proposition; Jaded; Nobody's Fool; Someone Like You…; Replicant; The Majestic), born March 14, 1965. (Catherine Dent 2011 Photo: Geffen Playhouse)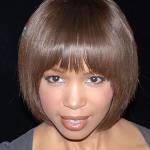 Elise Neal is 54
American actress of TV (Yvonne Hughley on The Hughleys; All of Us; Loving; Seaquest 2032; One Life to Live; My Manny; Belle's) and movies (Scream 2; Rosewood; Money Talks; Mission to Mars; Hustle & Flow; Restaurant; Love Ranch; Logan), born March 14, 1966. (Elise Neal 2008 Photo: www.lukeford.net)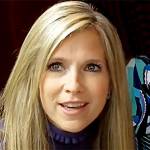 Melissa Reeves is 53 (nee Melissa Brennan)
American actress of TV (Jennifer Horton on Days of Our Lives since 1985; Jade Perkins on Santa Barbara; One Stormy Night), movies (Somewhere, Tomorrow; Summer Camp Nightmare; Where the Fast Lane Ends), born March 14, 1967. (Melissa Brennan Reeves 2010 Photo: Gabi Hernandez)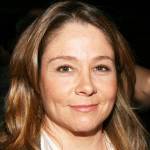 Megan Follows is 52
Canadian actress of stage, TV (Anne Shirley on Anne of Green Gables & Anne of Avonlea; Queen Catherine de Medici on Reign; Matt and Jenny) and movies (Deep Sleep; Silver Bullet; Reluctant Angel; Hard Drive), born March 14, 1968. (Megan Follows 2012 Photo: Jesse Grant / Canadian Film Centre)
Laura Leighton is 51 (nee Laura Miller)
American actress of TV (Sydney Andrews on Melrose Place; Ashley Marin on Pretty Little Liars; Eyes; Boston Legal; Skin; ) and movies (Seven Girlfriends; The Sky is Falling; Angels, Baby!; Clean and Narrow; Love Notes; The Burrowers), born March 14, 1969. (Laura Leighton 1995 Vinnie Rattolle)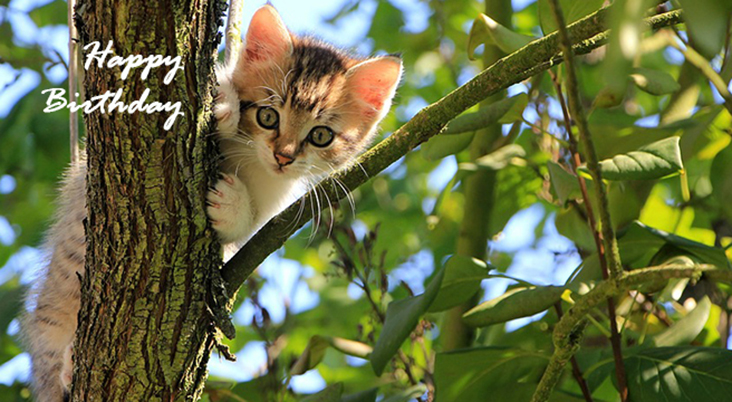 (Tortoiseshell Kitten in Tree Photo: Domestic Green via Max Pixel)
Happy Birthday to everyone celebrating their birthday on March 14!
And remembering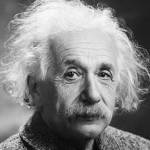 Albert Einstein
Nobel Prize-winning German-Swiss-American quantum theory & statistical mechanics theoretical physicist (theory of relativity; mass-energy equivalence formula; law of the photoelectric effect), and author (born Mar. 14, 1879 – died Apr. 18, 1955; age 76). Albert Einstein died of an abdominal aortic aneurysm. (Albert Einstein 1947 Photo: Orren Jack Turner)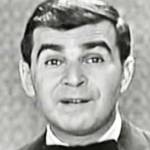 Max Shulman (nee Maximilian Shulman)
American humor writer, playwright (The Tender Trap), novelist (Rally 'Round the Flag, Boys!), and screenwriter of movies (House Calls; Confidentially Connie; The Affairs of Dobie Gillis) and TV (The Many Loves of Dobie Gillis) (born Mar. 14, 1919 – died Aug. 28, 1988; age 69). Max Shulman died of bone cancer. (Max Shulman 1959 What's My Line?)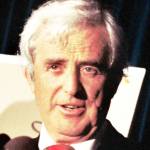 Hank Ketcham (nee Henry King Ketcham)

American watercolorist and oil painter, Walt Disney movie animator (Pinocchio; Bambi; Fantasia), freelance illustrator, and cartoonist creator of Dennis the Menace comic strip and characters (born Mar. 14, 1920 – died June 1, 2001; age 81). Cause of death for Hank Ketcham was prostate cancer. (Hank Ketcham 1982 Photo: Alan Light)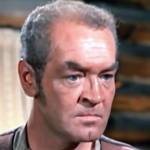 Arch Johnson (nee Archibald Winchester Johnson)
American actor of stage, TV (The Edge of Night; The Asphalt Jungle; Rawhide; Perry Mason; Bewitched; The Twilight Zone; The Fugitive; The F.B.I.; Maverick; Bonanza; Ellery Queen; Mr. Novak; Barnaby Jones), and movies (G. I. Blues; The Cheyenne Social Club; The Sting) (born Mar. 14, 1922 – died Oct. 9, 1997; age 75). Arch Johnson died of cancer. (Arch Johnson 1967 Daniel Boone)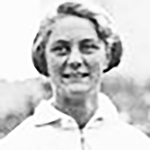 Dorothy Tyler-Odam (nee Dorothy Jennifer Beatrice Odam)
British women's track and field record-breaking high jump athlete, winner of 2 Olympic Games high jump silver medals (1936 Berlin Olympics; 1948 London Olympics), born Mar. 14, 1920 – died Sept. 25, 2014; age 94). Dorothy Odam was ill for a long time before she died. (Dorothy Tyler-Odam 1936 Photo: Bundesarchiv, Bild 183-G00985)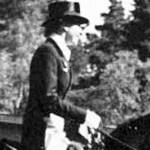 Lis Hartel
Danish polio survivor who went on to become a 2-time Olympic silver-medal winning Individual Dressage equestrian (1952 Helsinki; 1956 Stockholm), founder of the Netherlands Lis Hartel Foundation offering therapeutic riding for the disabled (born Mar. 14, 1921 – died Feb. 12, 2009; age 87). Cause of death for Lis Hartel is unknown. (Lis Hartel & Jubilee 1952 Photo: IOC)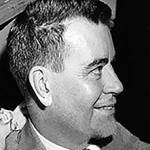 Horton Foote (nee Albert Horton Foote Jr.)

American Theater Hall of Fame Academy Award and 1955 Pulitzer Prize-winning playwright (The Young Man From Atlanta; The Trip to Bountiful; The Chase) and screenwriter (Tender Mercies; Baby the Rain Must Fall; Hurry Sundown; To Kill a Mockingbird) (born Mar. 14, 1916 – died Mar. 4, 2009; age 92). Cause of death for Horton Foote is unknown. (Horton Foote 1953 Photo)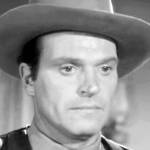 Dennis Patrick (nee Dennis Patrick Harrison)
American actor of movies & TV (Mac on Somerset; Jason McGuire / Paul Stoddard on Dark Shadows; The Secret Storm; Dallas; Rituals; Mary Hartman, Mary Hartman; Laramie; Perry Mason; The Streets of San Francisco; All in the Family; Cannon) (born Mar. 14, 1918 – died Oct. 13, 2002; age 84). Dennis Patrick died in a house fire. (Dennis Patrick 1959 Zane Grey Theatre)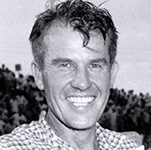 Lee Petty
American Motorsports, International Motorsports, and NASCAR Hall of Fame race car driver, winner of the first Daytona 500 and co-founder of Petty Enterprises racing team, father of Maurice and Richard Petty, grandfather of Kyle Petty (born Mar. 14, 1914 – died Apr. 5, 2000; age 86). Lee Petty died of an abdominal aortic aneurysm. (Lee Petty c 1950s-1960s Photo)
*Images are public domain or Creative Commons licensed & sourced via Wikimedia Commons, Vimeo, or Flickr, unless otherwise noted*