July 5th Birthdays
If you were born on July 5th you share a celebrity birthday with these famous people: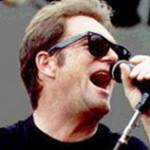 Huey Lewis (nee Hugh Anthony Cregg III)
American singer-songwriter of Huey Lewis and the News (Do You Believe in Love; Heart and Soul; I Want a New Drug; The Heart of Rock & Roll; If This Is It; The Power of Love; Back in Time), actor (Back to the Future; Duets; Hot in Cleveland; Short Cuts), born July 5, 1950. (Huey Lewis 2006 Photo: Carl Lender)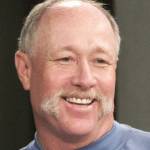 "Goose" Gossage (nee Richard Michael Gossage)
Baseball Hall of Fame retired American professional baseball player, 9-time All-Star MLB relief pitcher (New York Yankees – 1978 World Series champions; San Diego Padres, Chicago White Sox, Oakland Athletics), and senior born July 5, 1951. (Richard "Goose" Gossage 2007 Photo: Phil Konstanti)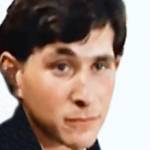 Don Stark (nee Donald Stark)

American character & voice over actor of TV (Bob Pinciotti on That '70s Show; Ripley on General Hospital; Hit the Floor; Timecop; Bless This House; The Streets of San Francisco) & films (Star Trek: First Contact; Feds; Earth Minus Zero; Night of the Running Man), born July 5, 1954. (Don Stark 1981 Evilspeak Trailer)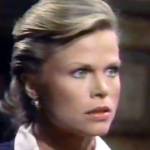 Patsy Pease (nee Patricia Ann Pease)
American actress of TV (Kimberley Brady Donovan on Days of Our Lives; Cissy Mitchell on Search for Tomorrow; Patricia Fennell on The Young and the Restless; The Bay) & movies (Space Raiders; He Knows You're Alone; Two Shades of Blue), born July 5, 1956. (Patsy Pease 1988 Days of Our Lives Promo: NBC)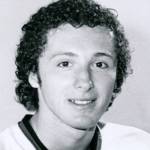 Doug Wilson (nee Douglas Frederick Wilson)
Canadian retired professional hockey player, NHL defenceman (Chicago Blackhawks, San Jose Sharks), 1982 James Norris Memorial Trophy (top defenceman), 8x NHL All-Star, San Jose Sharks GM since 2003, born July 5, 1957. (Doug Wilson 1977 Photo: Chicago Blackhawks / NHL)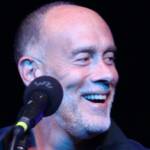 Marc Cohn (ex of Elizabeth Vargas)

Grammy Award-winning American folk-rock musician (keyboards, guitar), songwriter & singer (Walking in Memphis; Silver Thunderbird; True Companion; Walk Through the World; Ghost Train; Turn on Your Radio; Silver Thunderbird; One Safe Place), born July 5, 1959. (Marc Cohn 2016 Photo: Thoughtmatters)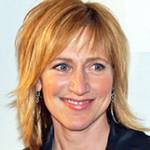 Edie Falco (nee Edith Falco)
Emmy-winning American actress of TV (Carmela Soprano on The Sopranos; Nurse Jackie; Oz; Homicide: Life on the Street; Horace and Pete; Law & Order True Crime; 30 Rock; American Crime Story), and movies (Freedomland; Cop Land; Random Hearts), born July 5, 1963. (Edie Falco 2007: David Shankbone)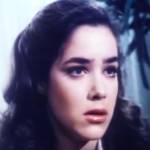 Claudia Wells 
Maylasian-American retailer (Armani Wells), actress of movies (Back to the Future; Still Waters Burn; Alien Armageddon; Starship: Rising; Vitals) and TV (Herbie, the Love Bug; Fast Times; Off the Rack; Family; Rise and Shine; Trapper John, M.D.), born July 5, 1966. (Claudia Wells 1984 Anatomy of an Illness)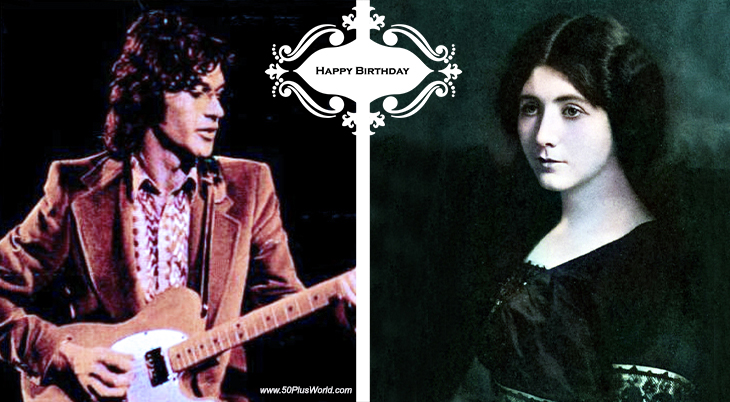 (Robbie Robertson 1971: Capitol Records | Bessie Eyton 1914: Who's Who in the Film World [colorized])
Happy Birthday to everyone celebrating their birthday on July 5th!
Remembering These July 5th Famous Birthdays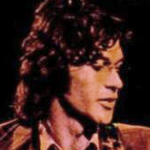 Robbie Robertson (nee Jaime Royal Robertson)
Canadian Music Hall of Fame composer, singer & songwriter with Rock and Roll Hall of Fame group The Band (The Weight; The Night They Drove Old Dixie Down; Somewhere Down the Crazy River; Up on Cripple Creek; Fallen Angel; Showdown at Big Sky; Broken Arrow) (born July 5, 1943 – died Aug. 9, 2023; age 80). (Robbie Robertson 1971: Capitol Records | Billboard)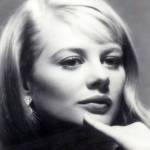 Shirley Knight (aka Shirley Knight Hopkins; married John Hopkins)

American Tony & Emmy Award-winning actress of TV (Hawaiian Eye; Desperate Housewives; Buckskin; Surfside 6; The Virginian), movies (Sweet Bird of Youth; Petulia; Endless Love; As Good As It Gets; The Dark at the Top of the Stairs), born July 5, 1936 – died Apr. 22, 2020; age 83). Ex of Gene Persson. (Shirley Knight 1963: Frank Driggs Collection)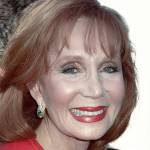 Katherine Helmond
American actress of TV (Mona Robinson on Who's The Boss?; Jessica Tate on Soap & Benson; Everybody Loves Raymond; Coach) and movies (Family Plot; The Hindenburg; Baby Blue Marine; Frank and Ava; Wine of Morning) (born July 5, 1929 – died Feb. 23, 2019; age 89). Katherine Helmond died of Alzheimer's Disease complications. (Katherine Helmond 1989 Photo: Alan Light)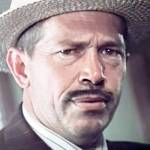 Warren Oates
American actor of TV (Stoney Burke; Gunsmoke; East of Eden; Tombstone Territory) & films (The Wild Bunch; Chandler; Tom Sawyer; Badlands; Stripes; Return of the Magnificent Seven; In the Heat of the Night; The Brinks Job; Race with the Devil) (born July 5, 1928 – died Apr. 3, 1982; age 53). Warren Oates had COPD and died of a heart attack. (Warren Oates 1973 Dillinger Trailer)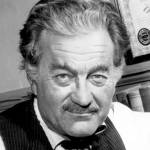 Milburn Stone (nee Hugh Milburn Stone; nephew of Fred Stone)
Emmy Award-winning American character actor of TV (Doc Galen Adams on Gunsmoke) and movies (Swing It Professor; The 13th Man; Mystery Plane; The Great Plane Robbery; The Frozen Ghost; Smoke Signal; White Feather; The Master Key) (born July 5, 1904 – died June 12, 1980; age 75). Cousin of Madge Blake. Milburn Stone died of a heart attack. (Milburn Stone 1959: CBS)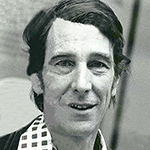 John Wood
British character actor of stage, TV, and movies (WarGames; One More Time; Which Way to the Front?; Nicholas and Alexandra; Slaughterhouse-Five; Somebody Killed Her Husband; The Purple Rose of Cairo; Ladyhawke; Lady Jane; Heartburn; Sabrina; Jumpin' Jack Flash) (born July 5, 1930 – died Aug. 6, 2011; age 81). John Wood died of brain cancer. (John Wood 1974 Photo)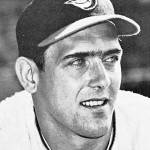 Curt Blefary (nee Curtis Leroy Blefary; "Clank")

American pro baseball player, MLB left fielder (Baltimore Orioles – 1966 World Series Champions; Houston Astros; New York Yankees; Oakland Athletics), 1965 American League Rookie of the Year (born July 5, 1943 – died Sept. 10, 2001; age 57). Curt Blefary died of a chronic pancreatitis. (Curt Blefary 1965 Photo: Baltimore Orioles / Barkin, Herman and Associates)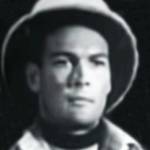 Edward Woods
American actor of Broadway stages (Tortilla Flat; Zeppelin; Speak Easy) and feature films (The Public Enemy; Local Boy Makes Good; They Never Came Back; Hot Saturday; Bondage; Dinner at Eight; Marriage on Approval, Fighting Lady; Navy Blues; Shadows Over Shanghai; Mothers Cry) (born July 5, 1903 – died Oct. 8, 1989; age 86). (Edward Woods 1933 Tarzan the Fearless)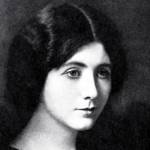 Bessie Eyton (nee Bessie Harrison; ex of Charles Eyton)
American silent film actress (The Girl of Gold; The Spoilers; The Crisis; In the Days of the Thundering Herd; The Heart of Texas Ryan; The Spoilers; A Man of Honor; The Still Alarm; Lend Me Your Name; The City of Purple Dreams; Beware of Strangers; Sally in Our Alley) (born July 5, 1890 – died Jan. 22, 1965; age 74). (Bessie Eyton 1914: Selig Studio / Who's Who in the Film World)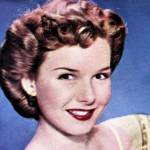 Diana Lynn (nee Dolores Eartha Loehr)
American pianist, actress of TV & movies (The Miracle of Morgan's Creek; Peggy; Our Hearts Were Growing Up; The Major and the Minor; The People Against O'Hara; Easy Come, Easy Go; You're Never Too Young; My Friend Irma; The Kentuckian; Meet Me at the Fair; Bedtime for Bonzo) (born July 5, 1926 – died Dec. 18, 1971; age 45). Diana Lynn died of a stroke. (Diana Lynn 1945)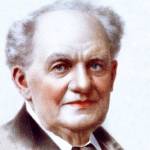 P. T. Barnum (nee Phineas Taylor Barnum )
International Circus Hall of Fame & Circus Ring of Fame American business owner & showman (P.T. Barnum's Grand Traveling Museum, Menagerie, Caravan & Hippodrome), co-founder (with James Anthony Bailey) of The Barnum and Bailey Greatest Show on Earth, author, & politician (born July 5, 1810 – died Apr. 7, 1891; age 80). (P.T. Barnum c. 1890s)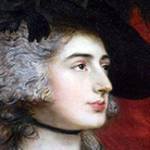 Sarah Siddons (nee Sarah Kemble; daughter of Roger Kemble)
Welsh actress, 18th century stage tragedienne (Macbeth; Henry VIII), Sarah Siddons Society & Sarah Siddons Award namesake (born July 5, 1755 – died June 8, 1831; age 75). Sister of Ann Hatton, Elizabeth Whitlock, and John, Stephen, & Charles Kemble; mother of Henry Siddons; aunt of Fanny Kemble. (Sarah Siddons 1785: Thomas Gainsborough)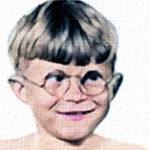 Billy Laughlin (nee William Robert Laughlin)
Gravelly-voiced American child actor, Froggy in Our Gang / Little Rascals comedy film shorts (Kiddie Kure; The New Pupil; Ye Olde Minstrels; Rover's Big Chance; Robot Wrecks; Three Smart Guys; Little Miss Pinkerton; Election Daze) (born July 5, 1931 – died Aug. 31, 1948; age 16). Billy Laughlin died after a motor scooter accident. (Billy "Froggy" Laughlin Painting: A. Hamilton)
*Images are original creations ©2023 A. Hamilton, used by permission, public domain, and / or Creative Commons licensed, unless otherwise noted*