July 5th Birthdays
If you were born on July 5th you share a birthday with these famous people: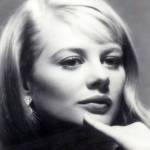 Shirley Knight is 82 (aka Shirley Knight Hopkins)

American Tony And Emmy Award-winning actress of stage, TV (Desperate Housewives; Buckskin), movies (Sweet Bird of Youth; Petulia; Endless Love; As Good As It Gets; The Dark at the Top of the Stairs), and octogenarian born July 5, 1936. (Shirley Knight 1963 Photo: Frank Driggs Collection)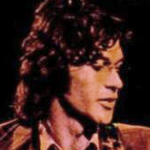 Robbie Robertson is 75 (nee Jaime Royal Robertson)
Septuagenarian Canadian composer, singer & songwriter with Rock and Roll Hall of Fame group The Band (The Weight; The Night They Drove Old Dixie Down; Somewhere Down the Crazy River; Up on Cripple Creek), born July 5, 1943. (Robbie Robertson 1971 Photo: Capitol Records | Billboard)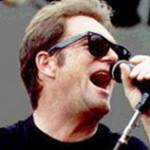 Huey Lewis is 68 (nee Hugh Anthony Cregg III)
American singer-songwriter of Huey Lewis and the News (Do You Believe in Love; Heart and Soul; I Want a New Drug; The Heart of Rock & Roll; If This Is It; The Power of Love; Back in Time), actor (Back to the Future; Duets), and senior born July 5, 1950. (Huey Lewis 2006 Photo: Carl Lender)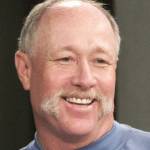 "Goose" Gossage is 67 (nee Richard Michael Gossage)
Baseball Hall of Fame retired American professional baseball player, 9-time All-Star MLB relief pitcher (New York Yankees - 1978 World Series champions; San Diego Padres, Chicago White Sox, Oakland Athletics), and senior born July 5, 1951. (Richard "Goose" Gossage 2007 Photo: Phil Konstanti)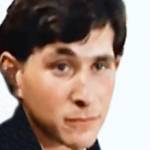 Don Stark is 64 (nee Donald Stark)

Sixty-plus American character actor of TV (Bob Pinciotti on That '70s Show; Ripley on General Hospital; Hit the Floor; Timecop; The Man in the Family; Bless This House) and movies (Star Trek: First Contact; The Couch Trip; Feds; Earth Minus Zero), born July 5, 1954. (Don Stark 1981 Evilspeak Trailer Screenshot)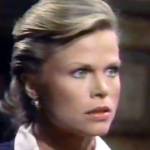 Patsy Pease is 62 (nee Patricia Ann Pease)
American 60+ actress of TV (Kimberley Brady Donovan on Days of Our Lives; Sissy Mitchell on Search for Tomorrow; The Young and the Restless; The Bay) & movies (Space Raiders; He Knows You're Alone; Two Shades of Blue), born July 5, 1956. (Patsy Pease 1988 Days of Our Lives Promo: NBC)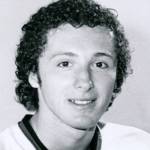 Doug Wilson is 61 (nee Douglas Frederick Wilson)
Canadian sixty-plus retired professional hockey player, NHL defenceman (Chicago Blackhawks, San Jose Sharks), 1982 James Norris Memorial Trophy (top defenceman), 8x NHL All-Star, San Jose Sharks GM since 2003, born July 5, 1957. (Doug Wilson 1977 Photo: Chicago Blackhawks / NHL)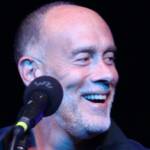 Marc Cohn is 59

Grammy Award-winning fifty-five-plus American folk-rock musician (keyboards, guitar), songwriter & singer (Walking in Memphis; Silver Thunderbird; True Companion; Walk Through the World), born July 5, 1959. (Marc Cohn 2016 Photo: Thoughtmatters)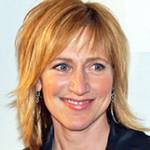 Edie Falco is 55 (nee Edith Falco)
Emmy Award-winning 50+ American actress of stage, TV (Carmela Soprano on The Sopranos; Nurse Jackie; Oz; Homicide: Life on the Street; Horace and Pete; Law & Order True Crime; 30 Rock), and movies (Cop Land; Random Hearts; Freedomland), born July 5, 1963. (Edie Falco 2007 Photo: David Shankbone)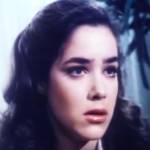 Claudia Wells is 52
Maylasian-American retailer (Armani Wells), actress of movies (Back to the Future; Still Waters Burn; Alien Armageddon; Starship: Rising; Vitals;) and TV (Herbie, the Love Bug; Fast Times; Off the Rack; Family; Rise and Shine; Trapper John, M.D.), born July 5, 1966. (Claudia Wells 1984 Anatomy of an Illness)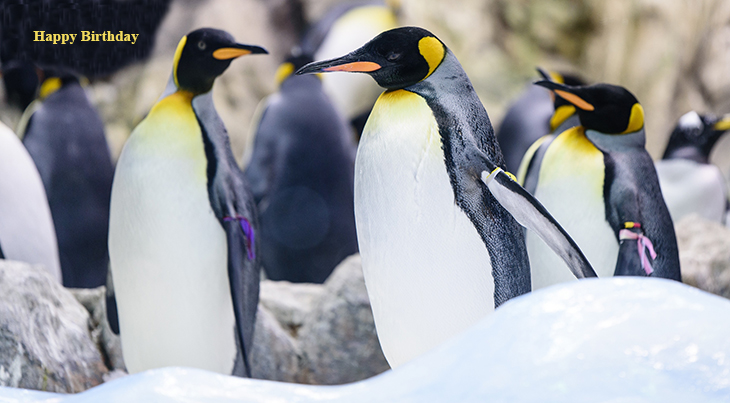 (Penguins Photo: Michal Mrozek via Unsplash)
Happy Birthday to everyone celebrating their birthday on July 5th!
And remembering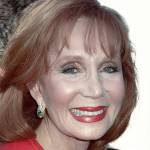 Katherine Helmond is 89
American actress of TV (Mona Robinson on Who's The Boss?; Jessica Tate on Soap & Benson; Everybody Loves Raymond; Coach) and movies (The Hindenburg; Family Plot; Baby Blue Marine; Overboard; Frank and Ava) (born July 5, 1929 - died Feb. 23, 2019; age 89). Katherine Helmond died of Alzheimer's Disease complications. (Katherine Helmond 1989 Photo: Alan Light)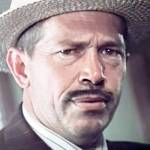 Warren Oates
American character actor of TV (Stoney Burke; Gunsmoke) and movies (The Wild Bunch; Chandler; Tom Sawyer; Dillinger; Badlands; Stripes; Return of the Magnificent Seven; In the Heat of the Night; Two-Lane Blacktop; Race with the Devil) (born July 5, 1928 - died Apr. 3, 1982; age 53). Warren Oates had COPD and died of a heart attack. (Warren Oates 1973 Dillinger Trailer)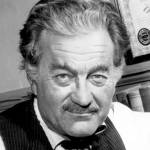 Milburn Stone (nee Hugh Milburn Stone)
Emmy Award-winning American character actor of TV (Doc Galen Adams on Gunsmoke) and movies (Swing It Professor; The 13th Man; Mystery Plane; The Great Plane Robbery; The Frozen Ghost; Smoke Signal; White Feather; The Master Key) (born July 5, 1904 - died June 12, 1980; age 75). Cause of death for Milburn Stone was a heart attack. (Milburn Stone 1959 Gunsmoke Photo: CBS)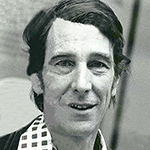 John Wood
British character actor of stage, TV, and movies (WarGames; One More Time; Which Way to the Front?; Nicholas and Alexandra; Slaughterhouse-Five; Somebody Killed Her Husband; The Purple Rose of Cairo; Ladyhawke; Lady Jane; Heartburn; Sabrina; Jumpin' Jack Flash) (born July 5, 1930 – died Aug. 6, 2011; age 81). John Wood died of brain cancer. (John Wood 1974 Photo)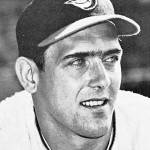 Curt Blefary (nee Curtis Leroy Blefary; "Clank")

American pro baseball player, MLB left fielder (Baltimore Orioles - 1966 World Series Champions; Houston Astros; New York Yankees; Oakland Athletics), 1965 American League Rookie of the Year (born July 5, 1943 - died Sept. 10, 2001; age 57). Curt Blefary died of a chronic pancreatitis. (Curt Blefary 1965 Photo: Baltimore Orioles / Barkin, Herman and Associates)
*Images are public domain or Creative Commons licensed & sourced via Wikimedia Commons, Vimeo, or Flickr, unless otherwise noted*