July 10th Birthdays
If you were born on July 10th you share a celebrity birthday with these famous people: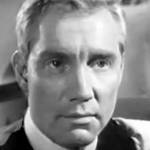 William Smithers is 96
American actor of stage, TV (Lieutenant Flagler on Young Dr. Malone; David Schuster on Peyton Place; Stanley Norris on Guiding Light; Jeremy Wendell on Dallas; Executive Suite; The Witness; Mod Squad; Ironside), movies (Scorpio; Papillon), born July 10, 1927. (William Smithers 1964 Peyton Place)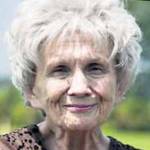 Alice Munro is 92 (nee Alice Ann Laidlaw)
Canadian short story writer (Dance of the Happy Shades; Who Do You Think You Are?; The Bear Came Over the Mountain; Hateship, Friendship, Courtship, Loveship, Marriage), prize winner of the 2013 Nobel in Literature & 2009 Man Booker International, born July 10, 1931. (Alice Munro 2013 Photo: Wolf Gang)
Mavis Staples is 84 (daughter of Pops Staples)
Grammy Award-winning Rock & Roll Hall of Fame American R&B, soul, and gospel singer solo (We Shall Not Be Moved) and with her father & sisters in The Staple Singers (Respect Yourself; I'll Take You There; If You're Ready [Come Go With Me]; Let's Do It Again), born July 10, 1939. (Mavis Staples 1973 Photo)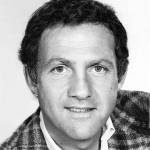 Lawrence Pressman is 84 (nee David M. Pressman)
American actor of TV (Doogie Howser, M.D.; The Edge of Night; Judging Amy; General Hospital; Crossing Jordan; Marcus Welby, M.D.; Cannon; McMillan & Wife; The Bob Newhart Show; Dynasty; Law & Order) and movies (Shaft), born July 10, 1939. (Lawrence Pressman 1980 Ladies Man Photo: CBS TV)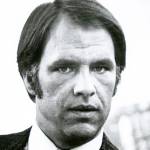 Robert Pine is 82 (nee Granville Pine; married Gwynne Gilford)
American actor of TV (Sgt. Getraer on CHiPs; Stephen Logan on The Bold and the Beautiful; Dynasty; Magnum, P.I.; Days of Our Lives; The F.B.I.; Charlie's Angels; Gunsmoke) & films (Munster, Go Home! Red Eye; The Apple Dumpling Gang Rides Again), born July 10, 1941. Father of Chris Pine. (Robert Pine 1976)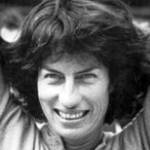 Virginia Wade is 78 (nee Sarah Virginia Wade)
International Tennis Hall of Fame English 3-time Grand Slam Women's Tennis Champion (Singles – 1977 Wimbledon, 1968 US  Open, 1972 Australian Open) & 4-time Doubles (1973 Australian, French & US Open; 1975 US Open), born July 10, 1945. (Virginia Wade 1977 Photo: AM/Keystone)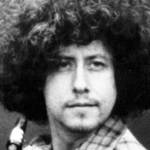 Arlo Guthrie is 76 (son of Woody Guthrie)
American blues & folk musician, singer-songwriter (City of New Orleans; Alice's Restaurant Massacre; Massachusetts; The Motorcycle Song; Highway in the Wind), actor of movies (Alice's Restaurant; Renaldo and Clara) and TV (The Byrds of Paradise), born July 10, 1947. (Arlo Guthrie 1979: Warner / Reprise)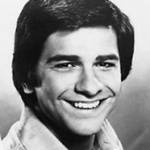 Mark Shera is 74
American actor of stage, TV (Jedediah Romano "J.R." Jones on Barnaby Jones; Officer Dominic Luca on S.W.A.T.; Lt. Ted Byrnes on Blacke's Magic; Murder, She Wrote; The Love Boat; Kojak; Gunsmoke; Matt Houston), and movies (Ladies on Sweet Street), born July 10, 1949. (Mark Shera 1976 Barnaby Jones Photo: CBS)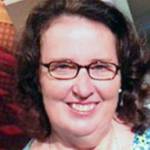 Phyllis Smith is 72
American actress of TV (Phyllis Vance on The Office; The OA), movies (The 40 Year Old Virgin; Bad Teacher; Alvin and the Chipmunks: Chipwrecked; Inside Out; Buttert), TV casting associate (Dr. Quinn, Medicine Woman; Curb Your Enthusiasm; Spin City), born July 10, 1951. (Phyllis Smith 2014 Photo: Vsculley)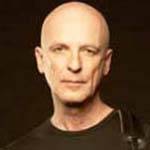 Kim Mitchell is 71 (nee Joseph Kim Mitchell)
Canadian musician, guitar player, singer solo (Patio Lanterns; America; Some Folks; Rock and Roll Duty; Go For Soda; Rockland Wonderland; Pure as Gold; Rainbow; Lager and Ale) and with Max Webster (Let Go the Line), and Classic Rock Q107 radio DJ, born July 10, 1952. (Kim Mitchell 2008 Photo: Alert Music)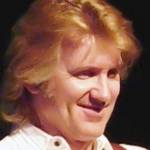 Rik Emmett is 70 (nee Richard Gordon Emmett)
Juno Award-winning Canadian musician, guitarist, songwriter, and singer solo (When a Heart Breaks; Saved By Love; World of Wonder), and with Triumph (All The Way; Hold On; Lay it on the Line; A World of Fantasy; Spellbound; Fight the Good Fight), born July 10, 1953. (Rik Emmett 2002 Photo: Mykal Burns!)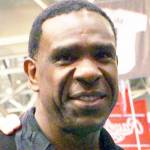 Andre Dawson is 69

Baseball Hall of Fame American MLB baseball outfielder (Montreal Expos; Chicago Cubs; Boston Red Sox; Florida Marlins), 8x MLB All-Star & Gold Glove winner, 1977 NL Rookie of the Year, 1987 NL MVP, & 4x Silver Slugger, born July 10, 1954. (Andrew Dawson 2009 Photo: Barbara moore)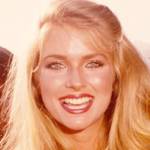 Donna Dixon is 66 (married Dan Aykroyd)
Former Miss Virginia USA 1976, Miss Washington D.C. World 1977, American model, actress of TV (Sonny Lumet on Bosom Buddies; Berrenger's; Charmed Lives) and movies (Spies Like Us; Doctor Detroit; The Couch Trip; It Had to Be You; Nixon; Exit to Eden), born July 10, 1957. (Donna Dixon Photo: nioik)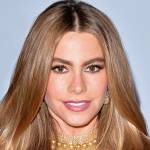 Sofia Vergara is 51 (married Joe Manganiello; ex-partner of Nick Loeb)
Colombian-American model (CoverGirl), producer & actress of TV (Gloria Delgado-Pritchett on Modern Family; America's Got Talent) and films (Bottom of the 9th; Chasing Papi; The 24th Day; Chef; Four Brothers; The Female Brain; The Three Stooges), born July 10, 1972. (Sofia Vergara 2014 Photo: Yahoo)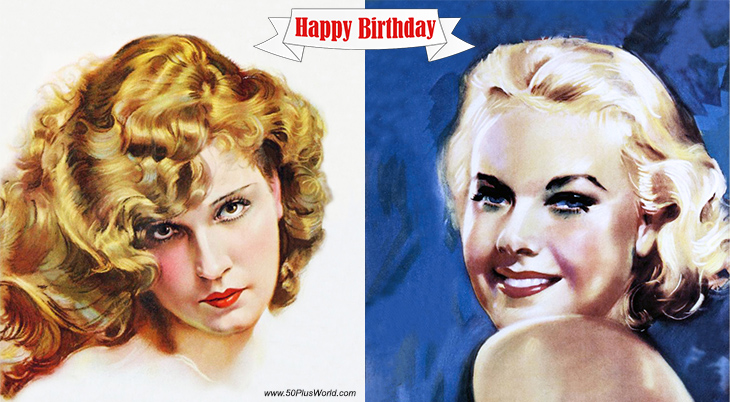 (Lili Damita 1929: Modest Stein | Joan Marsh 1933: Russell Gale)
Happy Birthday to everyone celebrating their birthday on July 10th!
Remember These July 10th Famous Birthdays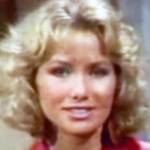 Nancy Frangione (ex of Christopher Rich)

American actress of TV soap operas (Cecile Frame Cory DePoulignac on Another World; Tara Martin Brent on All My Children; Tina Clayton Lord Roberts on One Life to Live) and other series (Cousin Marsha on The Nanny; Matlock; Match Game / Hollywood Squares Hour) (born July 10, 1953 – died Aug. 18, 2023; age 70). (Nancy Frangione 1984 Another World Promo: NBC)
Sue Lyon (nee Suellyn Lyon; ex of Hampton Fancher)
American teen model, actress of TV (The Virginian; Love, American Style; The Match Game) and films (Lolita; The Night of the Iguana; The Flim-Flam Man; 7 Women; Tony Rome; Evel Knievel; Crash!; To Love, Perhaps to Die; End of the World; The Astral Factor; The Magician; Game of Murder) (born July 10, 1946 – died Dec. 26, 2019; age 73). (Sue Lyon 1970 Four Rode Out)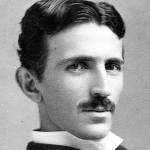 Nikola Tesla
Serbian/Croatian-American electrical & mechanical engineer, physicist, and inventor (induction motor; Tesla coil; remote control vehicle), co-designer of the AC electricity supply system, futurist (1893 predicted wireless communication) (born July 10, 1856 – died Jan. 7, 1943; age 86). Nikola Tesla died of coronary thrombosis. (Nikola Tesla 1890 Photo: Napoleon Sarony)
Jake LaMotta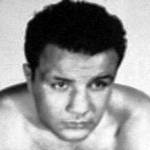 (nee Giacobbe LaMotta; "The Bronx Bull"; "The Raging Bull")

International Boxing Hall of Fame American professional boxer, 1949-1951 World Middleweight Boxing Champion, stand-up comedian, actor of TV (Car 54, Where Are You?) and movies (Rebellion in Cuba; The Hustler), and author (Raging Bull) (born July 10, 1922 – died Sept. 19, 2017; age 95). Jake LaMotta died of pneumonia complications. (Jake LaMotta 1952 Postcard Photo)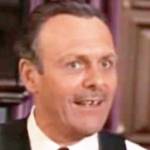 Terry-Thomas (nee Thomas Terry Hoar Stevens)

English movie actor (School for Scoundrels; The Mouse on the Moon; How to Murder Your Wife; Those Magnificent Men in Their Flying Machines; Those Daring Young Men in Their Jaunty Jalopies; Date With a Dream) (born July 10, 1911 – died Jan. 8, 1990; age 78). Terry-Thomas was diagnosed with Parkinson's Disease in 1971. (Terry-Thomas 1966 Strange Bedfellows Trailer: Universal)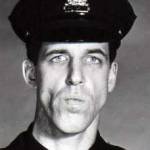 Fred Gwynne (nee Frederick Hubbard Gwynne)

American actor of stage, TV (Officer Francis Muldoon on Car 54, Where Are You?; Herman Munster on The Munsters) and movies (Munster, Go Home!; So Fine; The Cotton Club; Shadows and Fog; My Cousin Vinny) (born July 10, 1926 – died July 2, 1993; age 66). Fred Gwynne died of pancreatic cancer complications. (Fred Gwynne 1961 Car 54, Where Are You? Photo: NBC TV)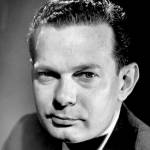 David Brinkley
Peabody and Emmy Award-winning American television reporter & news anchor for NBC (The Huntley-Brinkley Report; NBC Nightly News with Lester Holt; David Brinkley's Journal) and ABC (This Week with David Brinkley) (born July 10, 1920 – died June 11, 2003; age 82). David Brinkley died after a fall. (David Brinkley 1962 Photo: NBC Television)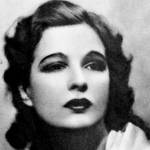 Lili Damita (nee Liliane Marie-Madeleine Carré; aka Lily Deslys)
French-American model, singer-actress of stage & 1930s films (Brewster's Millions; Fighting Caravans; Friends and Lovers; The Rescue; The Bridge of San Luis Rey; The Match King; The Cock-Eyed World; This is The Night; Frisco Kid; The Golden Butterfly; One Hour With You) (born July 10, 1904 – died Mar. 21, 1994; age 89). Ex of Errol Flynn; mother of Sean Flynn. (Lili Damita 1930: Hal Phyfe)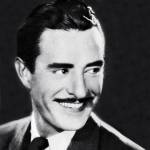 John Gilbert (nee John Cecil Pringle; aka Jack Gilbert) 
American silent movie idol (Cameo Kirby; The Merry Widow; Queen Christina; A Woman of Affairs; The Big Parade; La Boheme; Monte Cristo; Flesh and the Devil; Downstairs; The Phantom of Paris; Redemption) (born July 10, 1897 – died Jan. 9, 1936; age 38). Ex of Leatrice Joy, Ina Claire, Virginia Bruce; ex-fiance of Greta Garbo. John Gilbert died of a heart attack. (John Gilbert 1930)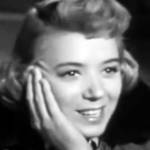 Jeff Donnell (nee Jean Marie Donnell; ex of Aldo Ray)
American actress of movies (Gidget Goes Hawaiian; Gidget Goes to Rome; My Man Godfrey; Tora! Tora! Tora!; In a Lonely Place; Cowboy Blues; The Blue Gardenia; A Night to Remember; The Swingin' Maiden) & TV (The George Gobel Show; Julia; Dr. Kildare; The Jimmy Stewart Show; General Hospital) (born July 10, 1921 – died Apr. 11, 1988; age 66). (Jeff Donnell 1953 Flight Nurse)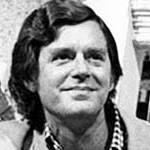 Earl Hamner Jr.
American novelist (Spencer's Mountain), The Waltons narrator, producer & screenwriter of movies (Palm Springs Weekend; Where the Lilies Bloom) and TV (The Waltons; Falcon Crest; The Twilight Zone; Gentle Ben; Apple's Way; Nanny and the Professsor; Tactic) (born July 10, 1923 – died Mar. 24, 2016; age 92). Earl Hamner Jr. died of cancer. (Earl Hamner Jr. 1976 The Waltons Photo: CBS)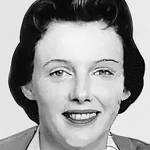 Jean Kerr (nee Bridget Jean Collins; married Walter Kerr)
Best-selling American writer, Tony Award-winning playwright (The Song of Bernadette; Mary, Mary; Golidlocks; King of Hearts; Jenny Kissed Me; Touch-and-Go; Poor Richard) and novelist (Please Don't Eat the Daisies), wife of drama critic Walter Kerr (born July 10, 1922 – died Jan. 5, 2003; age 80). Jean Kerr died of pneumonia. (Jean Kerr 1958 Photo: George Cserna / Doubleday & Co.)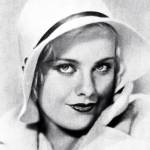 Joan Marsh (nee Nancy Ann Rosher; aka Dorothy D. Rosher)
American silent movie child actress (Daddy Long-Legs; Pollyanna), singer, and classic film star (You're Telling Me!; Dance, Fools, Dance; Three Girls Lost; Bachelor's Affairs; Speed Demon; Darling Daughters; We're Rich Again; Anna Karenina, Charlie Chan on Broadway; Life Begins in College) (born July 10, 1913 – died Aug. 10, 2000; age 87). Ex of Charles Belden. (Joan Marsh 1930)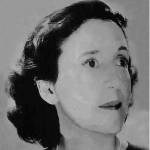 Mary O'Hara Alsop (aka Mary O'Hara)
American novelist (My Friend Flicka; Thunderhead; Green Grass of Wyoming; Wyoming Summer; Flicka's Friend), silent movie screenwriter (The Prisoner of Zenda; Framed; The Age of Desire; Black Oxen), and composer (The Catch Colt; May God Keep You) (born July 10, 1885 – died Oct. 14, 1980; age 95). Cause of death for Mary O'Hara was arteriosclerosis. (Mary O'Hara c 1940s Photo)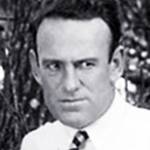 Sam Wood (nee Samuel Grosvenor Wood)
American film producer & director (Goodbye, Mr. Chips; Kings Row; The Pride of the Yankees; Kitty Foyle; For Whom the Bell Tolls; The Stratton Story; Saratoga Trunk; Command Decision; Raffles; Madame X; A Night at the Opera; A Day at the Races; Peck's Bad Boy; Kings Row; Bluebeard's 8th Wife; Double Speed; Ivy) (born July 10, 1883 – died Sept. 22, 1949; age 66). (Sam Wood 1922)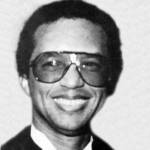 Arthur Ashe (nee Arthur Robert Ashe Jr.)
American tennis pro, winner of 3 Grand Slam Singles (1968 US Open; 1970 Australian Open; 1975 Wimbledon), 2 Grand Slam Doubles (1971 French Open; 1977 Australian Open); 4t Davis Cups (1963, 1968, 1969, 1970), 90+ career singles & doubles titles, and AIDS activist (born July 10, 1943 – died Feb. 6, 1993; age 49). Arthur Ashe died of pneumonia. (Arthur Ashe 1988)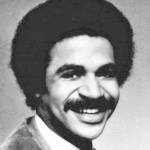 Ron Glass (nee Ronald Earle Glass)
American actor of TV (Det. Ron Harris on Barney Miller; The New Odd Couple; Rhythm & Blues; Mr. Rhodes; Teen Angel; Shepherd Derrial Book on Firefly & Serenity; 227; Dirty Sexy Money) and movies (Deep Space; Houseguest; Back in Business; It's My Party; Deal of a Lifetime) (born July 10, 1945 – died Nov. 25, 2016; age 71). Ron Glass died of respiratory failure. (Ron Glass 1978 Photo)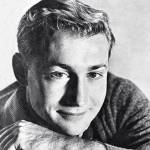 Nick Adams (nee Nicholas Aloysius Adamshock; married Carol Nugent)
American actor of TV (Johnny Yuma on The Rebel) & films (Twilight of Honor; No Time for Sergeants; Mister Roberts; Mosby's Marauders; The Interns; The Hook; Pillow Talk; Fever Heat; Young Dillinger; The FBI Story; The Young Lovers; Our Miss Brooks; Teacher's Pet) (born July 10, 1931 – died Feb. 7, 1968; age 36). Nick Adams died of an overdose. (Nick Adams 1957: Modern Screen)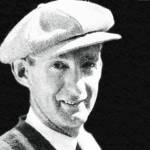 Slim Summerville (nee George Joseph Somerville)
American movie actor & director (All Quiet on the Western Front; Captain January; The Front Page; Tom Brown of Culver; Rebecca of Sunnybrook Farm; The Valley of Vanishing Men; Way Down East; Uncle Joe; Gold Rush Maisie; Fifty Roads to Town; The Farmer Takes a Wife; Western Union; Anne of Windy Poplars) (born July 10, 1892 – died Jan. 5, 1946; age 53). (Slim Summerville 1924)
Mildred Benson / Carolyn Keene (nee Mildred Augustine)

American columnist, ghostwriter for many early Nancy Drew mysteries under the Carolyn Keene pen name (The Secret of the Old Clock; The Hidden Staircase), and other mystery series (Penny Parker; Kay Tracey; Dana Girls) (born July 10, 1905 – died May 28, 2002; age 96). Mildren Benson died of lung cancer.
Jake Eberts (nee John David Eberts)
Canadian movie financier and producer (Dances With Wolves; Chariots of Fire; Gandhi; Local Hero; The Killing Fields) (born July 10, 1941 – died Sept. 6, 2012; age 71). Cause of death for Jake Eberts was cancer.
*Images are public domain or Creative Commons licensed & sourced via Wikimedia Commons, Vimeo, or Flickr, unless otherwise noted*