August 24th Birthdays
If you were born on August 24th you share a celebrity birthday with these famous people: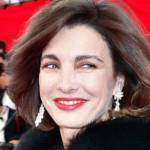 Anne Archer is 76 (daughter of John Archer & Marjorie Lord)
American actress of stage, TV (Falcon Crest; Bob & Carol & Ted & Alice; Privileged; Ghost Whisperer), and movies (Lifeguard; Raise the Titanic; Fatal Attraction; Narrow Margin; Patriot Games; Rules of Engagement; Body of Evidence), born August 24, 1947. (Anne Archer 1989 Photo: Alan Light)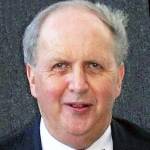 Alexander McCall Smith is 75 (nee R. Alexander McCall Smith)

British professor of medical law, bioethics expert, mystery writer of The No. 1 Ladies' Detective Agency (The Joy and Light Bus Company) & other series (44 Scotland Street; The Sunday Philosophy Club; Corduroy Mansions; Detective Varg), born August 24, 1948. (Alexander McCall Smith 2007 Photo: TimDuncan)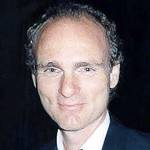 Joe Regalbuto is 74
American director & actor of TV (Frank Fontana on Murphy Brown; Knots Landing; The Associates; Street Hawk; Magnum, P.I.; Who's the Boss?; Barney Miller; Lou Grant) and movies (Missing; The Star Chamber; Lassiter; Six Weeks), born August 24, 1949. (Joe Regalbuto 1989 Photo: Alan Light)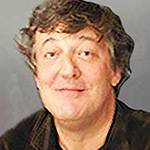 Stephen Fry is 66

Emmy Award-winning British writer, narrator, comedian, & actor of audiobooks (Harry Potter series), radio, stage, TV (Jeeves and Wooster; A Bit of Fry and Laurie; 24; Live Another Day; Bones), and movies (Wilde; Gosford Park; The Hobbitt films), born August 24, 1957. (Stephen Fry 2009 Photo: vpayant)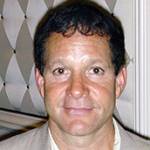 Steve Guttenberg is 65 (nee Steven Robert Guttenberg)
American comedian, producer, director & actor of movies (Police Academy films; Three Men and a Baby; Cocoon; Bedroom Window; Diner; Short Circuit; 3 Men and a Little Lady; It Takes Two; A Novel Romance) and TV (Veronica Mars; Ballers), born August 24, 1958. (Steve Guttenberg 2005 Photo: Gord Lacey)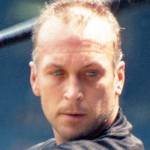 Cal Ripken Jr. is 63 (nee Calvin Edwin Ripken Jr.; "The Iron Man")

National Baseball Hall of Fame American 19X MLB All-Star shortstop & third baseman (Baltimore Orioles  – 1983 World Series champs), AL 1982 Rookie of the Year & 2X MVP, sports columnist & author, born August 24, 1960. Son of Cal Ripken.(Cal Ripken Jr. 1993: RDikeman at the English Wikipedia)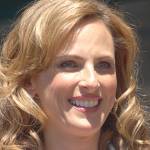 Marlee Matlin is 58
Academy Award-winning deaf American actress of movies (Children of a Lesser God; Hear No Evil; The Player) and TV (ADA Tess Kaufman on Reasonable Doubts; Melody Bledsoe on Switched at Birth; Picket Fences; The West Wing), born August 24, 1965. (Marlee Matlin 2009 Photo: Angela George)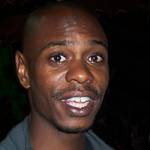 Dave Chappelle is 50 (nee David Khari Webber Chappelle)
Grammy & Emmy-winning American comedian, writer, producer, & actor of records (The Age of Spin & Deep in the Heart of Texas), TV (Chappelle's Show), and films (A Star is Born; Blue Streak; Robin Hood: Men in Tights; You've Got Mail), born August 24, 1973. (Dave Chappelle 2007: Davej1006)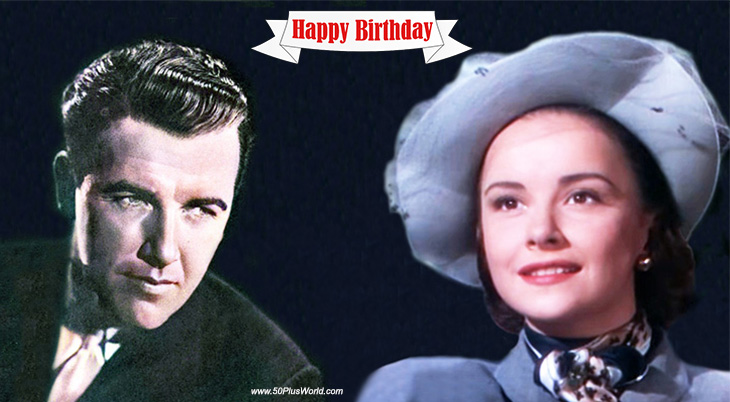 (Preston Foster 1935 [colorized] | Joan Chandler 1948 Rope Trailer)
Happy Birthday to everyone celebrating their birthday on August 24th!
Remember These August 24th Famous Birthdays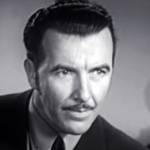 Preston Foster (married Sheila Darcy)
American actor of TV (John Herrick on Waterfront; Gunslinger), and movies (My Friend Flicka; The Last Mile; The Last Days of Pompeii; Annie Oakley; We're Only Human; You Can't Beat Love; Moon Over Burma; Hoopla; Love Before Breakfast; Bermuda Mystery) (born Aug. 24, 1900 – died July 14, 1970; age 69). Preston Foster died after a long illness. (Preston Foster 1942 American Empire)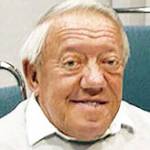 Kenny Baker (nee Kenneth George Baker)
Diminutive (3'8″) English musician, circus performer, ice skater, and R2-D2 actor in Star Wars films and other movies (Time Bandits; The Elephant Man; Flash Gordon; Amadeus; Labyrinth; Mona Lisa) (born Aug. 24, 1934 – died Aug. 13, 2016; age 81). Cause of death for Kenny Baker is unknown. (Kenny Baker 2007 Photo: The Conmunity – Pop Culture Geek)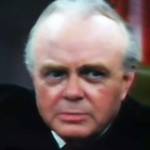 Jack Collins
American actor of TV (Max Brahms on Occasional Wife; The Lucy Show; Bewitched; Dallas; Bonanza; Here's Lucy; The Rockford Files; The Odd Couple; The Brady Bunch; Cannon; Police Story; The Partridge Family) & movies (Rock! Rock! Rock!; The Sting; The Towering Inferno) (born Aug. 24, 1918 – died Jan. 31, 2005; age 86). (Jack Collins 1977 The Trial of Lee Harvey Oswald)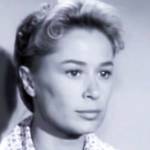 June Dayton (nee Mary June Wetzel; married Dean Harens)
American TV actress (Mary Aldrich on The Aldrich Family; The Brighter Day; Days of Our Lives; Robert Montgomery Presents; The F.B.I.; Quincy M.E.; Perry Mason; The Fugitive; Gunsmoke; Room 222; Cannon; Streets of San Francisco; Mod Squad; Barnaby Jones) (born Aug. 24, 1934 – died June 13, 1994; age 70). June Dayton died of cancer. (June Dayton 1958 Zane Grey Theater)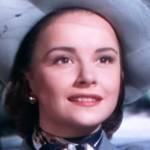 Joan Chandler (nee Joan Cheeseman)
American ballerina, actress of television (Pulitzer Prize Playhouse; Armstrong Circle Theatre; Studio One in Hollywood; Robert Montgomery Presents; Actor's Studio; Suspense), movies (Rope; Humoresque; Dragstrip Riot), and Actors Studio founding member (born Aug. 24, 1923 – died May 11, 1979; age 55). Joan Chandler died of cancer. (Joan Chandler 1948 Rope Trailer)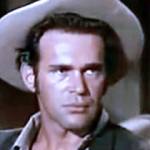 Paul Lukather
American actor of stage, TV (Prof. Bill Ferguson on Bright Promise; The F.B.I.; 12 O'Clock High; Cannon; The Outer Limits; Mission: Impossible; 77 Sunset Strip; Perry Mason; Mike Hammer; The Fugitive; Get Smart; Lawman), and movies (Hands of a Stranger) (born Aug. 24, 1926 – died Oct. 9, 2014; age 88). Cause of death for Paul Lukather is unknown. (Paul Lukather 1960 Bonanza)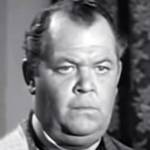 Hal Smith (nee Harold John Smith)
American actor of movies & TV (Otis Campbell on The Andy Griffith Show; I Married Joan; The Adventures of Ozzie and Harriet; The Doris Day Show; The Red Skelton Hour; The Lucy Show; Perry Mason; Green Acres; Death Valley Days; The Odd Couple), and WWII veteran (born Aug. 24, 1916 – died Jan. 28, 1994; age 77). Hal Smith died of a heart attack. (Hal Smith 1958 Tombstone Territory)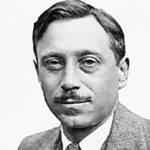 Dr. Daniel Carson Goodman
American doctor, author (The Single Standard), screenwriter (Week End Husbands; The Daring Years; Has the World Gone Mad!; What's Wrong With the Women?; The Mayor of Filbert; Imar the Servitor), married Alma Rubens, accompanied Thomas Ince off the Hearst yacht (born Aug. 24, 1881 – died May 16, 1957; age 75). (Dr. Daniel Carson Goodman 1922 Photo: Dave Miller)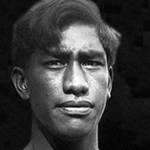 Duke Kahanamoku
Surfing & Swimming Halls of Fame Hawaiian-American competitive freestyle swimmer (5X Olympic medalist – 1912 Stockholm 100m gold, 4X200m silver; 1920 Antwerp 100m & 4X200m gold; 1924 Paris 100m silver) who popularized the sport of surfing; TV & film actor; Honolulu Sheriff (born Aug. 24, 1890 – died Jan. 22, 1968; age 77). (Duke Kahanamoku 1912)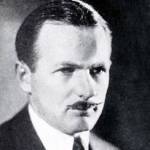 Arthur Rosson (brother of Helene, Harold, & Richard Rosson)
English film actor, screenwriter & director (Red River; Trailing Trouble; The Mounted Stranger; Always the Woman; The Picket Guard; The Fighting Streak; The Honor of the Mounted; Grafters; Headin' South; Sahara; The Measure of a Man; Flaming Guns; The Farmer's Daughter; The Play Girl; A Cure for Pokeritis) (born Aug. 24, 1886 – died June 17, 1960; age 73). (Arthur Rosson 1920)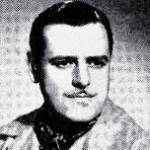 Don Douglas (nee Douglas William Kinleyside)
Scottish-American singer, actor of radio (The Black Castle; Portia Faces Life) & films (Deadwood Dick; The Great Gabbo; Gilda; Club Havana; Grissly's Millions; Law of the Texan; The Strange Mr. Gregory; Little Tokyo, U.S.A.; The Truth About Murder; Headin' East; Cheers for Miss Bishop) (born Aug. 24, 1905 – died Dec. 31, 1945; age 40). Don died after appendix surgery. (Don Douglas 1944)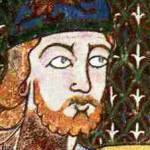 Geoffrey Plantagenet (aka Geoffrey the Handsom, the Fair
Duke of Normandy, Count of Anjou, Touraine & Maine; son of Ermengarde, Countess of Maine and Fulk, King of Jerusalem; married Empress Matilda, the daughter of King Henry I of England; father of King Henry II (1st Plantagenet King of England) (born Aug. 24, 1113 – died Sept. 7, 1151, age 38). Geoffrey Plantagenet died of a fever. (Geoffrey Plantagenet c. 1151)
*Images are public domain or Creative Commons licensed & sourced via Wikimedia Commons, Vimeo, or Flickr, unless otherwise noted*